Top 25 Most Important Athletes in Sports Today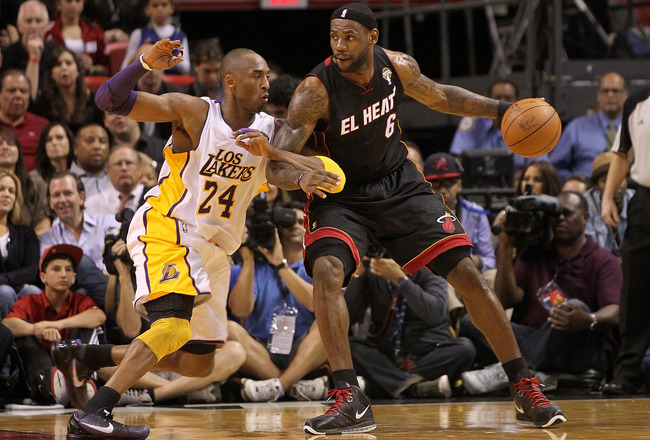 Mike Ehrmann/Getty Images
Which athletes would it be detrimental for their sports to lose? That is how "importance" will be defined in this list.
It's not just about their play on the field even though becoming a star in their game is a must. What they do outside the lines matters just as much and if they don't become a recognizable face on the playing field, they won't have the same type of opportunities off it.
Who has the most influence and power?
Here are the 25 most important athletes in sports today:
25. Troy Polamalu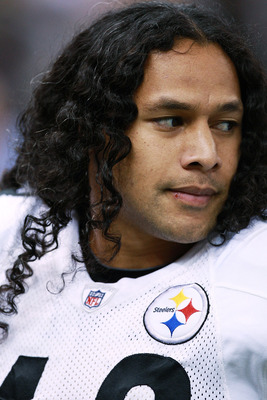 Karl Walter/Getty Images
The back of Troy Polamalu's head it more recognizable than the faces of most athletes. That hair is the face of Head and Shoulders. Nike and Coca Cola are also some of Polamalu's biggest endorsements.
He's left his mark not only on the gridiron, but in the world of music. "Puhlahmahlu" is a remake of the song "Mah Nà Mah Nà" inspired after an announcer mispronounced his name. Polamalu's hair was also mentioned in Eminem's album recovery and Lil Wayne's "Green and Yellow."
He has annual earnings of about 8.3 million dollars, which get ready to be jealous because it's the lowest salary on the list. Some of that money comes from his jersey being in the 10 most purchased in the league.
Polamalu donates to Operation Once in a Lifetime that makes the dream of U.S. soldiers come true.
24. Drew Brees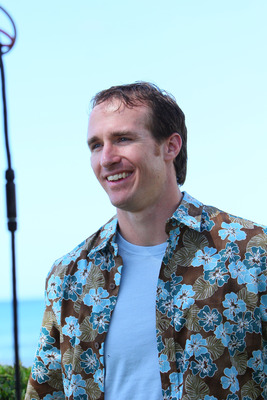 Handout/Getty Images
Drew Brees has a top 10 selling jersey in the NFL and he sponsored by Fitness Anywhere. He makes a projected annual salary of about 17.5 million dollars.
What does he spend his time and money off the field on? Helping others.
Brees has been very connected to the Hurricane Katrina recovery.
He also has a heart for kids. His Brees Dream Foundation's mission statement is, "Advancing research in the fight against cancer and providing care, education and opportunities for children in need." His foundation has also partnered with Operation Kids to help build recreational facilities, rebuild neighborhoods, and create after-school and mentoring programs.
23. Cristiano Ronaldo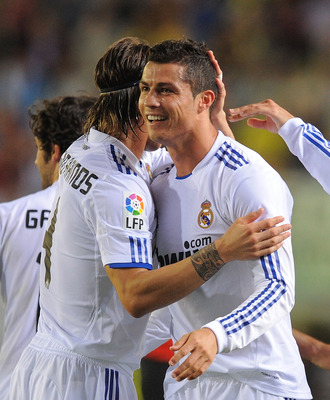 Denis Doyle/Getty Images
This is where the money picks up. Cristiano Ronaldo's massive salary and sponsorships from Nike and Coca Cola combine for an annual salary of 38 million dollars. His fame can be measured not just through his sponsors, but on Twitter as he has the fourth most followers out of any athlete.
Ronaldo has been quick to help with natural disasters which include the Indian Ocean earthquake and tsunami in 2004 and the Madeira flood in 2010. He also gives to the United Nations Development Programme.
22. Albert Pujols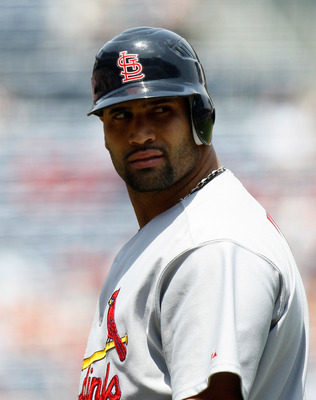 Kevin C. Cox/Getty Images
If Albert Pujols played for the Yankees, he may be in the top 10 on this list because of market size.
He has the sixth highest selling jersey in the major leagues. His biggest sponsors include Nike, Upper Deck, and Pro Performance. Pujols has estimated annual earnings of about 18 million dollars.
The Pujols Family Foundation helps families who have someone affected by Down Syndrome. The Foundation also looks to touch the poor of the Dominican Republic. He also owns the "Albert Pujols Center for Adults with Down Syndrome located in Chesterfield, Missouri.
21. Dwight Howard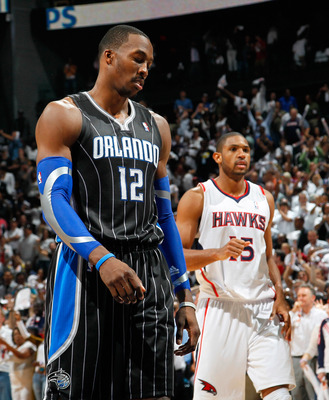 Kevin C. Cox/Getty Images
If Dwight Howard ends up in a bigger market with his personality, he could end up being the next Shaquille O'Neal.
Howard has the fifth most followers on Twitter out of any athlete and the ninth most bought jersey in the NBA. His sponsors include Adidas, T-Mobile, and McDonald's. Howard has approximately 28 million dollars in annual earnings.
The Dwight D. Howard Foundation gives away scholarships to kids wanting to attend his high school, Southwest Atlanta Christian Academy. The foundation also organizes boys and girls basketball camps which are often run by college and professional coaches and players.
Howard has also participated in many Read to Achieve assemblies with the NBA.
20. Lionel Messi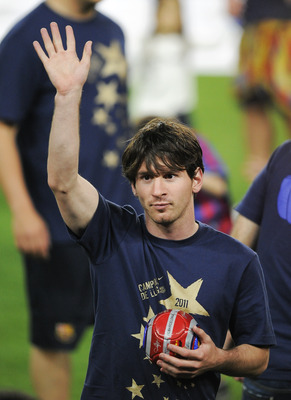 David Ramos/Getty Images
Soccer star Lionel Messi is sponsored by Adidas and has a combined annual salary of 32 million dollars. For the last few years, he has been the face of the video game Pro Evolution Soccer.
The Leo Messi Foundation gives heath care and education to underprivileged children. The foundation offers to pay for children in Argentina's transportation to Spain for treatment along with their medical bills.
In 2010, he was announced as a Goodwill Ambassador for UNICEF with the focus on supporting children's rights.
19. Jeff Gordon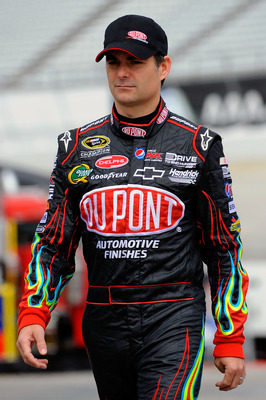 Jared C. Tilton/Getty Images
Jeff Gordon makes annual earnings of approximately 21.5 million dollars. His sponsors include DuPont, Pepsi, and Nicorette.
He created the Jeff Gordon Foundation to help kids with life-threatening and chronic illnesses. Gordon is also a co-founder of Athletes For Hope along with other athletes who include Muhammad Ali, Lance Armstrong, Mario Lemieux, and Cal Ripken Jr.
18. Alex Rodriguez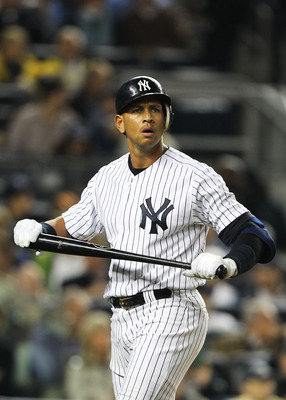 Al Bello/Getty Images
Alex Rodriguez has the number nine selling jersey in the MLB. He is endorsed by Nike and Rawlings. A-Rod's annual earnings total 35 million dollars.
He is a big supporter of the Boys and Girls Clubs of America. He created the Alex Rodriguez Evening with the All-Stars to raise money for the club.
Rodriguez also funded the creation of The Alex Rodriguez Learning Center to help children with reading, math, and computer skills.
He has also supports The Children's Aids Society and the Dominican Republic UNICEF branch.
17. Dale Earnhardt Jr.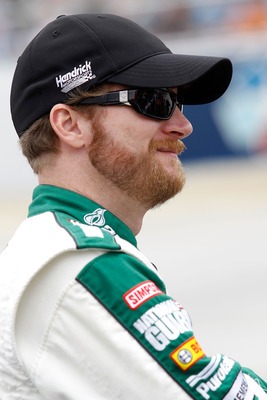 Todd Warshaw/Getty Images
Dale Earnhardt Jr.'s many sponsors include Amp Energy, Wrangler, Adidas, Budweiser, and Chevrolet. He makes a projected 26 million dollars annually.
Earnhardt has also been featured in multiple music videos including songs by Jay-Z, Kid Rock, and Nickelback.
He created the Dale Earnhardt Jr. Foundation that supports many separate charities including the Victory Junction Gang Camp and Make-A-Wish. The foundation is dedicated to helping the underprivileged with an emphasis on youth.
16. Tiger Woods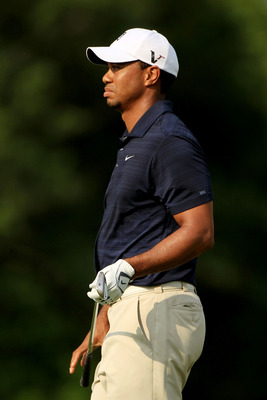 Streeter Lecka/Getty Images
Tiger Woods would without a doubt be number one on this list if he had never screwed up.
Since then, he lost countless sponsorships, but he's still left with Nike, Electronic Arts, and more. He wrote a column in Golf Digest until earlier this year and has his own book, "How I Play Golf."
Woods combined annual salary is still and incredible 75 million even after he took big losses.
He has many of his own charities and projects which include The Tiger Woods Foundation, In The City Golf Clinics and Festivals, the Tiger Woods Learning Center, Tiger Jam, the Chevron World Challenge. The main focus of Woods' giving is centered toward helping children.
15. Jimmie Johnson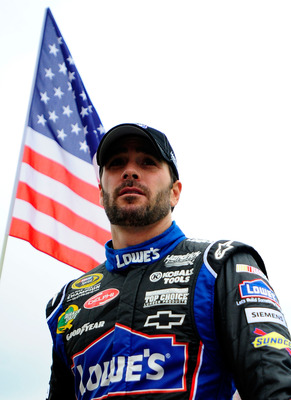 Jason Smith/Getty Images
Jimmie Johnson makes an estimated annual earnings of 15.3 million dollars. He's endorsed by Lowe's, Tylenol, and Gatorade.
He founded the Jimmie Johnson Foundation in 2006. He also gives to many charities which include Habitat for Humanity, Hendrick Marrow Program, the Make-A-Wish Foundation, and Victory Junction. Johnson also supported the Red Cross with multiple disaster relief efforts.
14. Dwyane Wade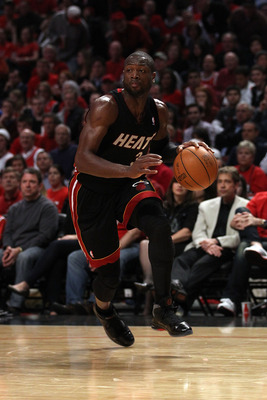 Jonathan Daniel/Getty Images
Dwyane Wade has the sixth highest selling jersey in professional basketball.
His 26 million dollars of annual earnings include endorsements with T-Mobile, Nike, and Gatorade.
He founded the Wade's World Foundation in 2003. D-Wade also has many individual stories of giving.
In 2008, he purchased a home for a woman whose nephew had burned down her home by accident. He gave the jersey he wore to break the Miami Heat single-season scoring record to an eight-year old boy with no hands or feet. He even donated money to keep a library in his home state of Illinois from closing.
He has partnered with former teammate and well-known philanthropist Alonzo Mourning on multiple projects including the "Athletes Relief Fund for Haiti" following the earthquake.
13. Michael Phelps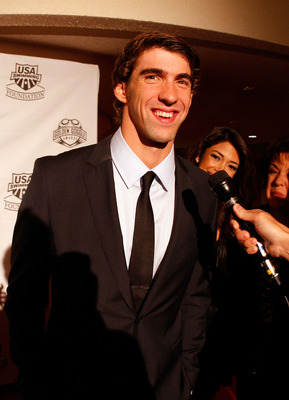 Mike Stobe/Getty Images
Michael Phelps is another athlete who would be higher if it weren't for a mistake or two.
Phelps is endorsed by Subway, Speedo, and Omega Watches.
He created the Michael Phelps Foundation which also is partnered with the Boys and Girls Clubs of America.
12. Tom Brady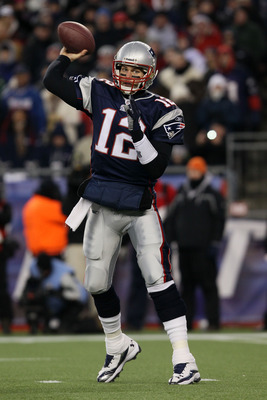 Elsa/Getty Images
Tom Brady makes 31 million dollars a year in combined salary. He is sponsored by Movado and Smart Water.
ESPN made a documentary on his long draft day wait.
Brady supports Big Buddies International which helps improve the lives of those with mental disabilities.
11. Tim Tebow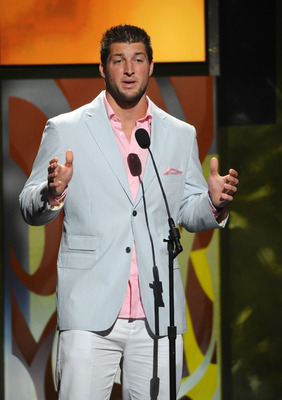 Rick Diamond/Getty Images
Tim Tebow had the highest selling jersey in the entire NFL before he even stepped on the football field. He's endorsed by Nike, Jockey International, and FRS Health Energy.
ESPN also made a documentary about Tebow's draft day wait. He aired in a Pro Life commercial in the 2010 Super Bowl.
He was so excited when he first got his signing bonus, he gave 2.5 million dollars to charity within the first 24 hours.
10. Kaka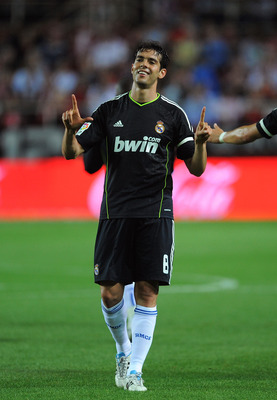 Denis Doyle/Getty Images
Kaka is ranked second out of any athlete on Twitter in total followers.
His endorsements include Armani Jeans, Adidas, and Guarana. Kaka was bought by Real Madrid for 56 million Euros which was the most money ever spent on a player at the time.
He is the Ambassador for the United Nations Food Program.
9. Shaquille O'Neal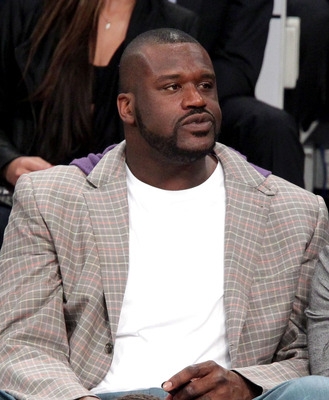 Noel Vasquez/Getty Images
Shaquille O'Neal brings in annual earnings of 35 million dollars. He's sponsored by Icy Hot, Li-Ning, and Vitamin Water.
He has his own television show that airs during the summer, Shaq Vs. O'Neal has come out with four rap albums and is scheduled to come out with another.
Shaq has more followers on Twitter than any other athlete.
He donates to the Boys and Girls Club of America, Be The Match, and Phoenix House.
8. Rafael Nadal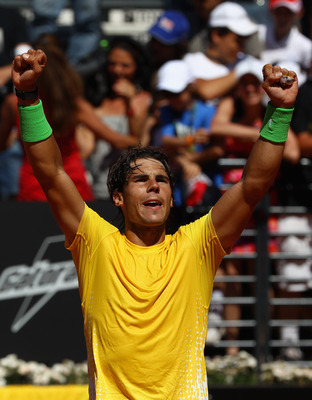 Clive Brunskill/Getty Images
Rafael Nadal is sponsored by Nike, Babolat, and Armani. In total he makes 31 million dollars a year.
Nadal gives money to A Million Trees For The King. He also created The Rafa Nadal Foundation.
7. Peyton Manning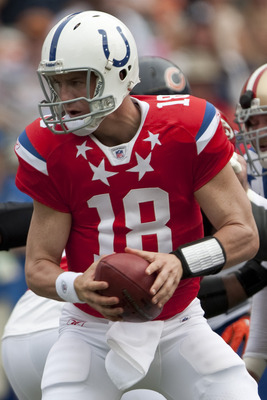 Kent Nishimura/Getty Images
His face is the most recognizable in the sport of football. Not because everyone watches the Colts, but because he's on so many commercials. Peyton Manning is endorsed by Sprint, Sony, Mastercard, DirecTV, and Gatorade.
He created the PeyBack Foundation which helps disadvantaged kids in Louisiana, Tennessee, and Indiana. Manning volunteered to help delivery necessities to New Orleans after Hurricane Katrina. A St. Vincent's Hospital in Indianapolis was also named after him following a donation he gave to the hospital.
6. Phil Mickelson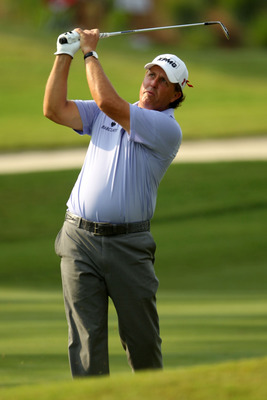 Mike Ehrmann/Getty Images
Yeah, Phil has passed Tiger.
Phil Mickelson brings in annual earnings of a whopping 47 million dollars. He is endorsed by KPMG, Exxon Mobile, Rolex, Barclays, and Callaway Golf.
He introduced the promotion "Birdies for the Brave" to the PGA which gives to two charities that aid veterans. The two charities are the Special Operations Warrior Foundation and Homes for Our Troops.
5. Derek Jeter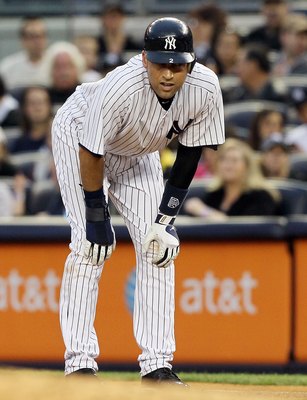 Jim McIsaac/Getty Images
Derek Jeter has the number one selling jersey in the major leagues. He has many major endorsements which include Nike, Gatorade, Gillette, Satellite Radio, and Fleet Bank. Jeter makes an annual earnings of 29 million dollars.
He created the Turn 2 Foundation back in 1996. The foundation targets kids to help prevent drug and alcohol addiction.
4. Kobe Bryant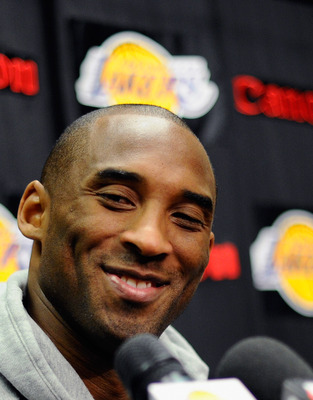 Kevork Djansezian/Getty Images
Kobe Bryant has a combined annual salary of 53 million dollars. He has the number two selling jersey in professional basketball. Bryant is sponsored by Nike, Vitamin Water, 2K Sports, and Turkish Airlines.
He is the ambassador of the After School All-Stars which puts on after school programs for kids around the country. Bryant also created the Kobe Bryant China Fund.
3. Roger Federer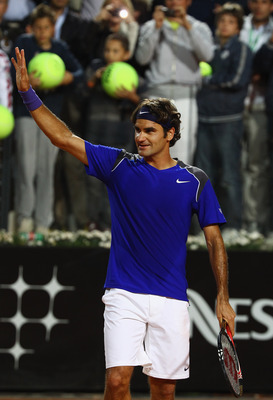 Clive Brunskill/Getty Images
Roger Federer makes annual earnings of 47 million dollars. He is sponsored by Nike, Rolex, Gillette, and Mercedes Benz.
He is a big supporter of the Humpty Dumpty Foundation and also created the Roger Federer Foundation.
2. David Beckham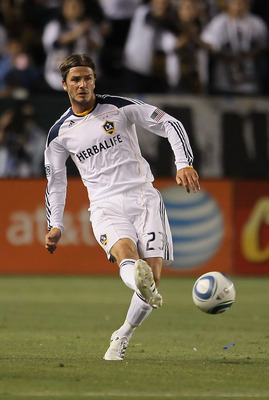 Jeff Gross/Getty Images
David Beckham is sponsored by Adidas, Armani, and Motorola. He makes a total of 40 million dollars a year.
A movie featuring him named, "Bend It Like Beckham," was released in 2002.
He supports UNICEF, Unite For Children, and Unite Against Aids. Beckham is also a spokesman for Malaria No More and a big part of MLS W.O.R.K.S.
1. LeBron James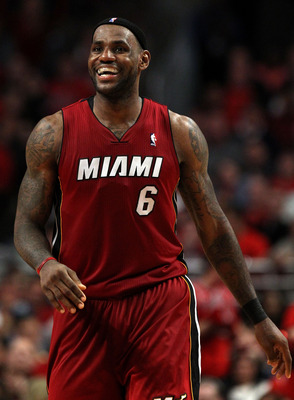 Jonathan Daniel/Getty Images
King James really is king of the world of sports.
He has the number one selling jersey in the NBA and the ninth most Twitter followers out of any athlete.
James brings in 48 million dollars of annual earnings. His long list of endorsements include Nike, Sprite, Glacéau, Bubblicious, Upper Deck, McDonald's, and State Farm.
He has his own commercial series called "The LeBrons." James also starred in a movie about his life called, "More Than A Game."
He created the LeBron James Family Foundation and gives to the Boys' and Girls' Clubs of America, Children's Defense Fund, and ONEXONE. James also donated 20 grand to a help get President Obama elected.
Hate him or love him, there is no one more important in the sports today than LeBron James.
David Daniels is an NFL Featured Columnist at Bleacher Report and a Syndicated Writer. Follow him and Bleacher Report Swagger on Twitter.
Keep Reading