Formula 1: Raikkonen Joins Montoya and Villeneuve in NASCAR Quest
March 31, 2011
Ker Robertson/Getty Images
Kimi Raikkonen is set to follow F1 drivers, Colombian Juan Pablo Montoya and Canadian Jacques Villeneuve, into NASCAR. Raikkonen, aka "The Ice Man," won the F1 championship in 2007 and left the top flight in 2009 after two unrewarding seasons, in spite of his own brilliant driving.
Raikkonen's cool reserve and unabashed frankness has made him unpopular with some fans and press, while others praise his independent nature. Since his departure from F1, the Finn has enjoyed racing in the World Rally Championship.
Speaking in Turku, Finland, Raikkonen told the Turun Sanomat that he has "been following [NASCAR] for a long time." He told the newspaper that the American spirit of racing appeals to him, and he expects to enjoy the challenge even though he knows "it's a very tough" racing series.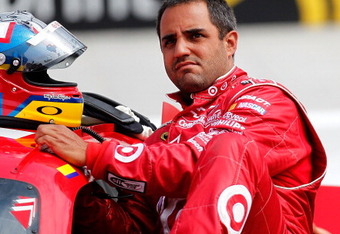 Geoff Burke/Getty Images
Kimi revealed that his new team will include Foster Gillett. Gillett formerly worked with NASCAR great, "King" Richard Petty. The team will begin its foray into NASCAR in a truck series this season. The Turun Sanomat also revealed that Raikkonen is a major partner in the team, appropriately dubbed "Ice 1."
While the 2007 F1 World Champion will continue his participation in World Rally Championship events this year, he will also work his way into NASCAR on both ovals and "normal" track circuits. He told the Finnish newspaper that he intends to move up through the successive levels into The Nationwide and Sprint Cup series.
Raikkonen would be the second F1 World Driving Champion to segue into NASCAR after achieving the pinnacle in the Top Flight. Villeneuve, who was F1 driver champion in 1997 has already competed in a dozen stock-car events in three NASCAR touring series.
Montoya is another driver of international notoriety who left F1 for NASCAR. After just 5-1/2 years in F1 during which Juan Pablo won seven Grands Prix, he departed the series and has become a respected driver in the Sprint Cup Series. He was a McLaren teammate of Kimi's during the '05-'06 season. Thus far, Montoya has scored two wins in NASCAR and become one of the more popular drivers.
Obviously gifted race car drivers, both Montoya and Villeneuve have won the fabled Indianapolis 500.
While many F1 fans scoff at the 'round and 'round in circles of NASCAR—and feel it's below the standards of Top Flight drivers—it should be remembered that back in the 60s, beloved F1 driver Jim Clark took a flier on the ol' NASCAR 'round 'n' 'round. He did not finish, although he worked his way up to 12th position before his engine let him down.