Rafael Nadal, Kim Clijsters and the Best Goofy Grimaces at Indian Wells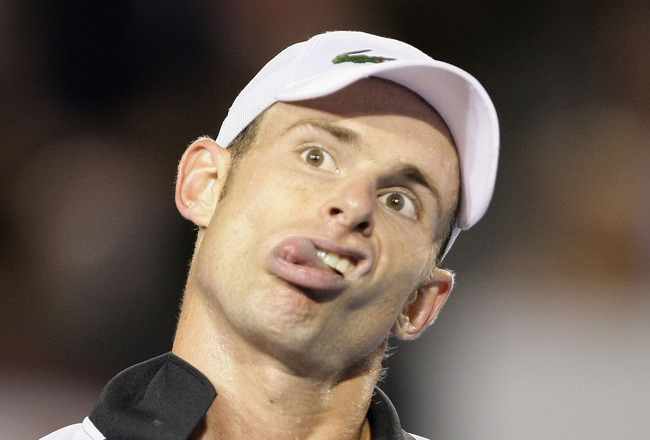 Andy Roddick with a beauty
Lucas Dawson/Getty Images
Tennis is a beautiful game.
The perfectly-placed aces, the precision of a hit on the baseline and a drop shot that catches your opponent flat-footed all contribute to that beauty.
Sometimes, however, the thing that catches fans' attention isn't a slice but a close-up on a ridiculous grimace from a player.
While taking a break from watching the Indian Wells, why not have a laugh and take a gander at some of this tournament's hilarious faces?
Donald Young's Upset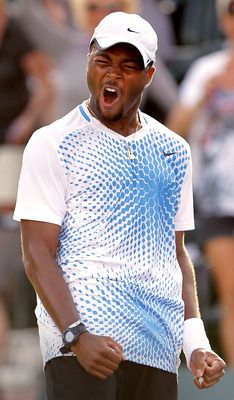 Matthew Stockman/Getty Images
The talk of the tournament so far has been Donald Young's 7-6, 6-3 win over No. 5 Andy Murray.
Young is currently ranked No. 143 (although this will change soon enough), and he was clearly shocked that he beat Murray so decisively.
Nice victory mug.
Kim Clijsters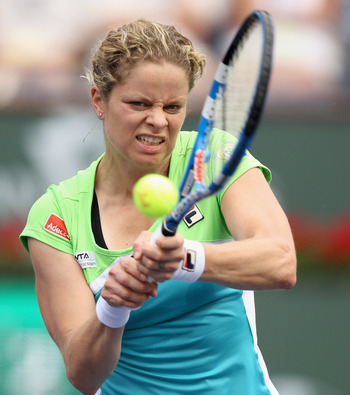 Ezra Shaw/Getty Images
Always great for a grimace, Kim Clijsters provided fans with this gem in her 6-3, 2-6, 6-4 win over Errani.
She told her fans, according to her Twitter (@clijsterskim), "Hi guys, had a win today but didn't play good... Happy to have won my match :-)"
Novak Djokovic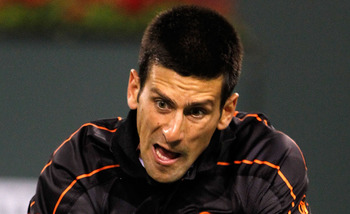 Matthew Stockman/Getty Images
What a beauty! When not doing hilarious impersonations of other players' antics on the court, the Djoker provides pretty great material himself.
Djokovic had a solid win against Andrey Golubev (6-0, 6-4).
Vera Zvonareva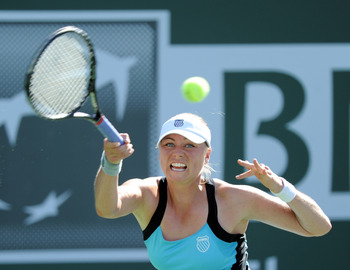 Harry How/Getty Images
Vera Zvonareva looks fierce in this photo but not fierce enough to pull out a win against Dominika Cibulkova.
She had a tough 4-6, 7-6(4), 6-4 loss and is out of the tournament.
Maybe it's some sort of consolation to make this list?
Caroline Wozniacki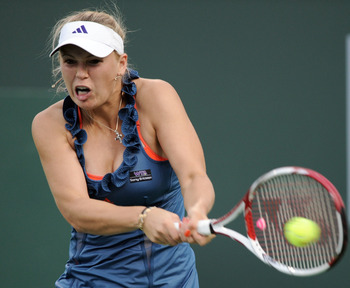 Harry How/Getty Images
Even the nicest (and to some, the prettiest) woman on the WTA with the nickname "Miss Sunshine" returns a backspin with a facial gesture I wouldn't try at home.
Current No. 1 Caroline Wozniacki pulled off this Kodak-moment during her 6-3, 6-2 win against American Sloane Stephens.
Rafa Nadal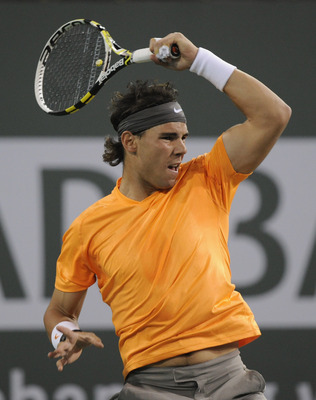 Harry How/Getty Images
Tickets to the gun show!
Okay, okay, so this is not exactly the best grimace at Indian Wells but it comes with bulging muscles.
Rafael Nadal has the arms of Adonis which he used to beat the pants off of Rik de Voest with a 6-0, 6-2 win.
Keep Reading