Tiger Woods and the Top 15 Match-Play Players in the World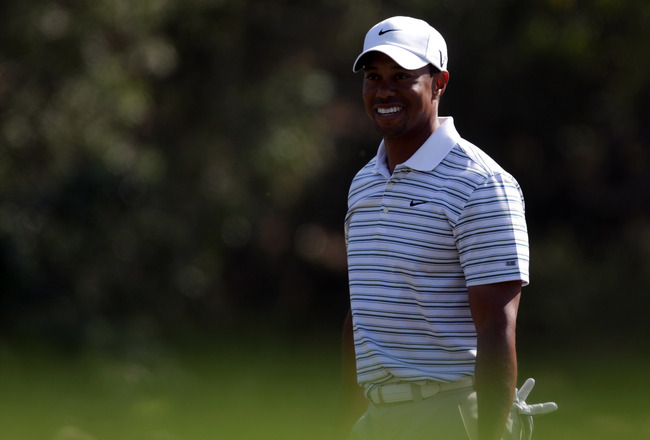 Ross Kinnaird/Getty Images
As the Accenture Match Play Championships get set to begin this week, we take a moment to consider just who in this field can be considered strong match-play format players.
The 64 golfers are all good in stroke play, but interestingly most of them have not had a lot of match-play success. Here is a look at perhaps the top 15 match-play players in the field.
15. Rickie Fowler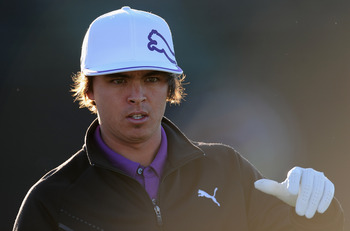 Stuart Franklin/Getty Images
Okay, this is his professional match-play debut, so how, you may ask, does he make the Top 15?
Consider his Walker Cup record as an amateur. In his two Walker cups, in 2007 and 2009, Fowler was 7-1. And also consider his Ryder Cup debut last fall in Wales. His singles match versus Edoardo Molinari was the highlight of the week for the United States team, as Fowler came storming back at the end of the match and got a half point for the Americans, keeping their hopes alive.
He has the fortitude to become a great match-play player, and it may begin this week.
He's ranked 29th in the field.
14. Stewart Cink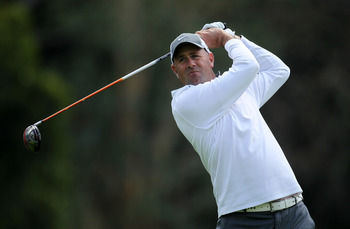 Stephen Dunn/Getty Images
Has never won this event, but has a great match-play record in his career of 21-11.
He's ranked 53rd in the field.
13. Paddy Harrington
Stuart Franklin/Getty Images
Harrington is 11-10 in the history of this event. He surprised many last fall by playing fairly well in the Ryder Cup after a couple of poor years of golf.
Harrington has suffered mightily in the Ryder Cup in recent years after early success in his career.
Does have great match-play experience and can still beat any player in the world on any given day.
He's ranked 35th in the field.
12. Retief Goosen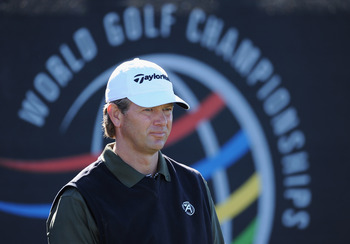 Stuart Franklin/Getty Images
Goosen reached quarter finals a year ago in this event, but has been up and down over the years. His best finish was a third place in 2005.
Goosen has been a formidable President's Cup players over the years, showing an ability to rise to the challenge in match play.
He's ranked 16th in the field.
11. Ernie Els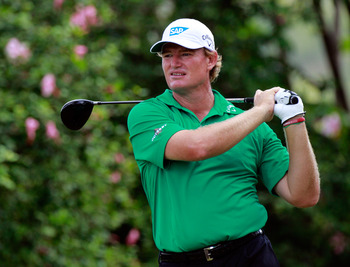 Sam Greenwood/Getty Images
Els reached the semifinals in 2001, but, like fellow countryman Goosen, has been up and down in this event.
Els also has a good President's Cup record over the years against the American team. He's not someone to take likely in this event.
He's ranked 11th in the field.
10. Phil Mickelson
Harry How/Getty Images
He's not playing great since a good first start of the year in San Diego, but it's hard to overlook Mickelson.
However, in 10 starts he has advanced past the third round only once. His recent Ryder Cup play is also a bit alarming, and he now has the honor of losing more Ryder Cup matches than any other player in U.S. team history.
It's still not a matchup anyone would want in this event.
He's ranked fourth in the field.
9. Henrick Stenson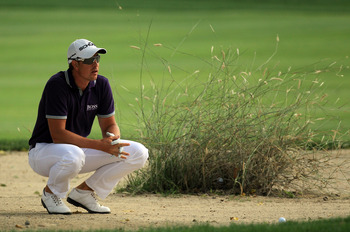 David Cannon/Getty Images
Stenson won in 2007, beating Geoff Ogilvy 2-1.
The Swede has also had Ryder Cup success. In the 2006 Ryder Cup, he had the winning putt for the Euros.
Stenson is ranked 64th in the field of 64.
8. Steve Stricker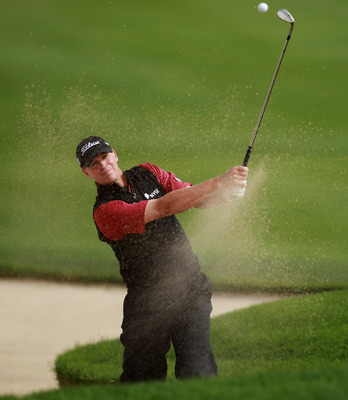 Andrew Redington/Getty Images
He won this event is 2002. However, since then, he is 3-5 in match play.
Stricker and Tiger Woods have been a good pairing for the U.S. recently in President's Cup and Ryder Cup matches.
Stricker is ranked eighth in the field.
7. Graeme McDowell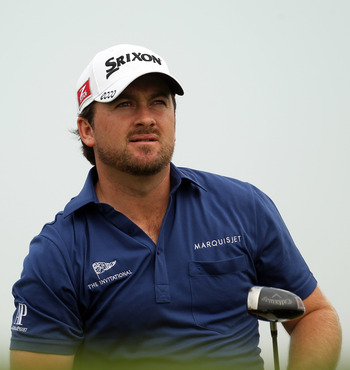 Ross Kinnaird/Getty Images
Anyone want to play Graeme McDowell in this tournament?
Didn't think so.
McDowell showed match-play grit on the biggest stage last fall in winning the final match for Europe to get the cup back from the Americans.
McDowell has to be one of the favorites to win this thing.
He is ranked fifth in the field.
6. Luke Donald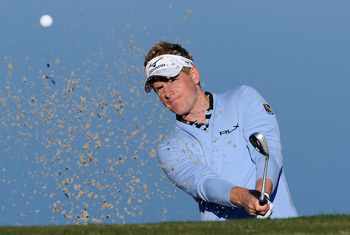 Stuart Franklin/Getty Images
About as sure a bet as you can get for getting out of the first round (6-for-6), he's never made it out of the third round.
Donald is a rock in Ryder Cup competitions for Europe and is as steely and confident as they come in match-play competition.
Donald is ranked ninth in the field.
5. Lee Westwood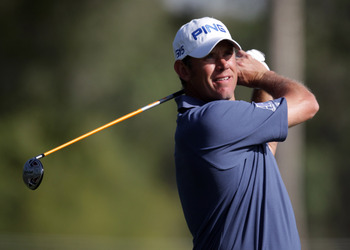 Ross Kinnaird/Getty Images
The only thing keeping the world's top-ranked player from being No. 1 on this list is his history in this event. In 10 starts, he has never gotten past the second round.
However, Lee's Ryder Cup history is that of legend, and he is not to be trifled with this week.
Westwood is ranked No. 1 in the field.
4. Ian Poulter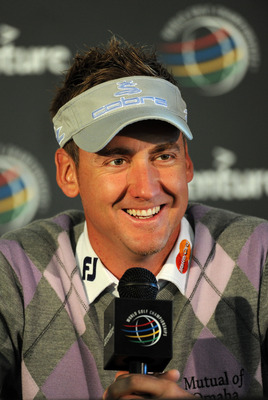 Stuart Franklin/Getty Images
Poulter carried the European team on his back last October in Wales and was as responsible as anyone for the Euro win. He has become a fixture on the Euro squad.
And if that wasn't enough, he is the defending champion of this event.
Poulter is ranked 12th in the field of 64.
3. Tiger Woods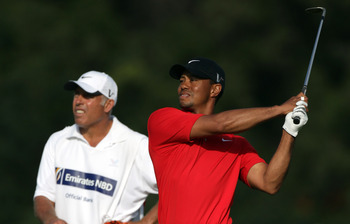 Ross Kinnaird/Getty Images
Even with his game down, you can't count out this man in this tournament. He's a three-time winner and not someone anyone in the field wants to see in match play.
He played perhaps his best golf of the year last year in the singles match of the Ryder Cup, defeating Francesco Molinari.
It would not be surprising if his first win in ages came in a match-play event.
Woods is ranked third in the field.
2. Paul Casey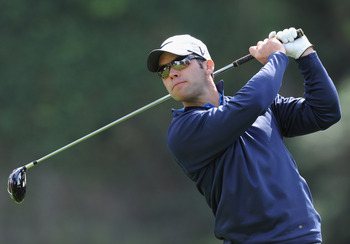 Stuart Franklin/Getty Images
Casey finished second in this event each of the last two years. One might say is overdue to win this thing.
He wants to prove to everyone that Colin Montgomerie made a mistake when he left Casey off the Ryder Cup team last fall. He would love to win this event.
He finds himself in the same bracket with Tiger Woods, so a showdown may be brewing.
Casey is ranked sixth in the field.
1. Geoff Ogilvy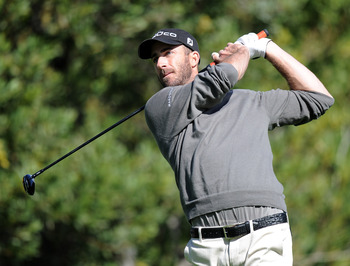 Harry How/Getty Images
A two-time winner of this event, in 2006 and 2009, he also was runner-up in 2007.
Ogilvy was slowed by a finger injury, but seems fully recovered now.
He excels in match-play format and will be tough to beat.
He 's ranked 30th in the field.
Keep Reading