Super Bowl Quick Snaps: Super Bowl Jokes!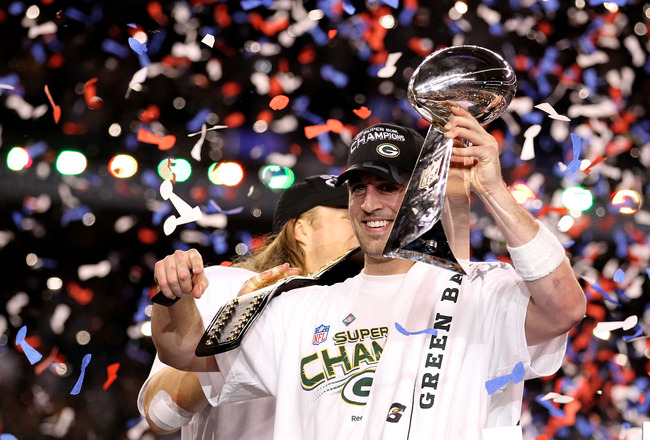 Al Bello/Getty Images
Good news, everybody. Aaron Rodgers stepped out of Brett Favre's shadow. You know what that means: six more weeks of football!
Rodgers doesn't have to worry about being in Favre's shadow anymore because he did something Favre never did. He sent a woman a polite text.
The Packers did the Super Bowl ring-sizing BEFORE the game. I guess there's no need to measure the size of their BALLS.
The Bigger The Ben, The Harder He Falls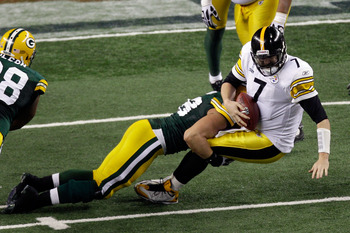 Rob Carr/Getty Images
The Steelers had an incredible third quarter, but then lost it all. It was like every investment I've ever made.
I thought Green Bay did a really good job of hurrying the Steelers' offense. Of course, you know Roethlisberger. He's always going to deny there was any penetration.
And the Pittsburgh defense broke. There were bigger gaps in the Steelers secondary than in Michael Strahan's mouth.
Just Don't Break Your Ring Finger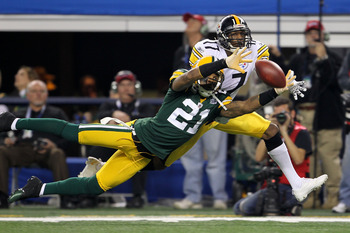 Jamie Squire/Getty Images
This game is the apex of our manliest sport. Every guy is wearing bright yellow pants. What is this? The Tour de France?
Whose hair takes longer to blow dry: Fergie, Slash, or Clay Mathews?
Charles Woodson cried when he found out his collarbone was broken. Then the ghost of Vince Lombardi told him to grow a pair.
He apparently cried through his halftime speech. Cried through his speech? Who is this? John Boehner?
She Added "Reaming," But Cut "Ramparts"...It's a Wash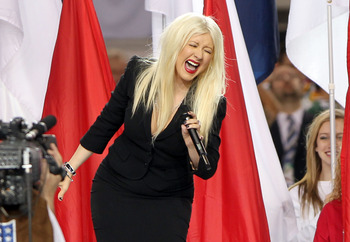 Christopher Polk/Getty Images
This game included 27 players with experience. Not in the Super Bowl...with Christina Aguilera.
She flubbed some of the words to the national anthem. In her defense, if it were an easy song, she would have written it.
Christina Aguilera had a strange hairdo. Who says she's slutty? She didn't even part her HAIR.
Is This a Still From Tron?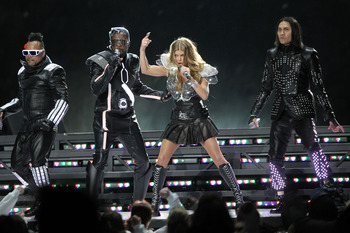 Christopher Polk/Getty Images
At the halftime show, Will.i.am mentioned creating jobs. Did you see how many dancers they had? The Black Eyed Peas created more jobs than the president.
That looked like an intense workout. They should call themselves Black Eyed P90X.
Nice Pom Poms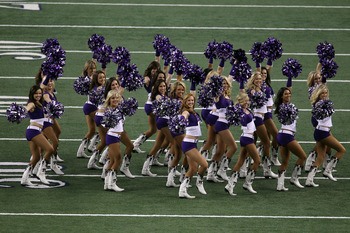 Jonathan Daniel/Getty Images
No cheerleaders on Sunday. Which is also the title of Jay Cutler's upcoming biography.
In Dallas, Michael Vick was given a key to the city. Then pet owners changed the locks.
You Want To Sleep On My Pile Of Money, Or Yours?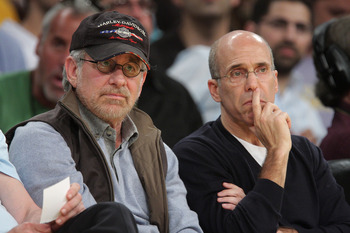 Noel Vasquez/Getty Images
Spielberg has a movie called "Super 8?" As a road comic, that doesn't sound like a fantastical world to me.
They better have some killer CGI to make the Super 8 look good.
And what about this one: "Toyota: Moving Forward." Is that the best slogan for a company with brake issues? Maybe they should go with, "We've learned how to slow down."
Have a Coke and a Smile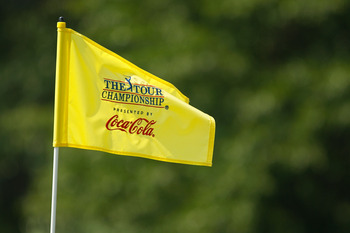 Scott Halleran/Getty Images
Coke's new slogan is "Open Happiness." Really? Same slogan as my zipper. Zing!
There was a commercial for a new movie coming out called "Cowboys and Aliens." We have that. It's called "Texas."
Costaki Economopoulos and contributor Tom Simmons are stand up comics. Check 'em out.
Keep Reading