Troy Polamalu, Clay Matthews and the Best Long Haired Athletes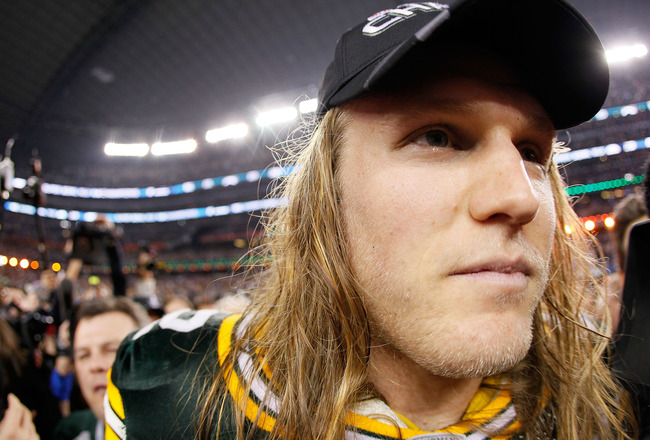 Kevin C. Cox/Getty Images
Well the Super Bowl has come to a close, and in the Hair Bowl, Clay Matthews edged out Troy Polamalu in the end.
Of course, Super Bowl XLV was bigger than Matthews vs. Polamalu, but perhaps one of the more zany hype machines we heard leading up to the Big Game was who had the better hair, Matthews or Polamalu? Was it Polamalu's curls of chaos, which happened to be insured by Lloyds of London, or the the long locks of Matthews.
Matthews won the game. The hair is still up for debate. So perhaps the only way to settle this is to see where each player ranks in terms of some of the best long-haired male athletes around.
15. Mike Ricci, C, NHL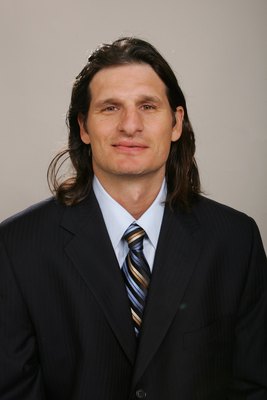 Getty Images/Getty Images
Ricci's totals were modest (243 goals, 605 points in 1,099 career games), but it was his hair that made him noticed around the league. He did have one 30 goal season but eventually grew (no pun intended) into his role as a pest and one of the better defensive centers in the league.
And when you're in a ESPN commercial wearing a witch hat, you've done something right. But more than the hair, Ricci parlayed his hair and style into a 16-year career, notably with Colorado and San Jose.
14. Bronson Arroyo, SP, MLB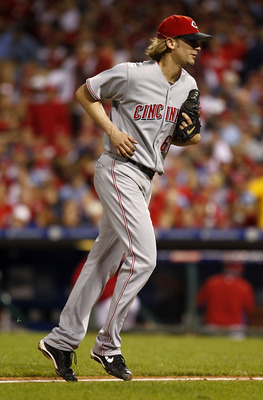 Jeff Zelevansky/Getty Images
Bronson Arroyo might have been one of the first male athletes to ever put extensions in his cornrows, according to a USA Today piece a few years back.
But whatever he did, it's helped with his career. He's been a serviceable pro as a reliever turned back-of-the-rotation starter, a serviceable pro who just happens to have a Gold Glove, an All-Star appearance and won a World Series. And he's a rock star, too. Which I guess makes sense, look at the hair.
13. Al Harris, CB, NFL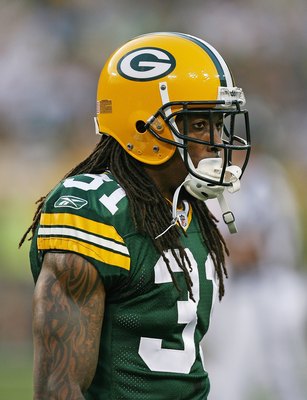 Jonathan Daniel/Getty Images
Most might not remember Harris for his long dreadlocks that stuck out of the back of his helmet. Most will remember that he teamed with Mike McKenzie to become one of the better corner tandems in the league at the beginning of this century in Green Bay.
Harris has made the Pro Bowl two times in his career, but he'll always be celebrated in Green Bay for making Matt Hasselbeck eat his ill-advised words in the 2004 NFC Wild Card. Hasselbeck famously said the Seahawks would score in overtime.
Well, Harris' interception of Hasselbeck ensured someone scored, but not the Seahawks.
12. Ryan Smyth, LW, NHL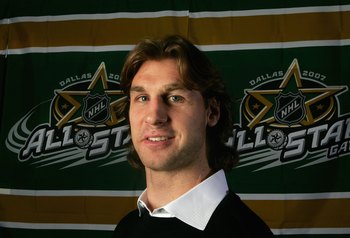 Ronald Martinez/Getty Images
For someone who made a living being in front of the net and creating havoc for opposing goaltenders, the mullet Smyth sported at times is a perfect fit for him and his play.
He was the heart and soul of the late 90s Oiler teams and he's made a great career for himself as a grinder and for his international resume, earning him the nickname "Captain Canada".
11. David Beckham, MF, Soccer
Michael Regan/Getty Images
Beckham's cut his hair somewhat from a couple of years ago, when his hair looked like a real-life copy of Jar Jar Binks from "The Phantom Menace"
But despite what you may think of him, he makes this list because of his stature as one of the more recognizable soccer stars in the world and one of the world's biggest athletes. Although one can definitely make the case players like Messi have passed him in terms of on-field popularity.
10. Joakim Noah, PF, NBA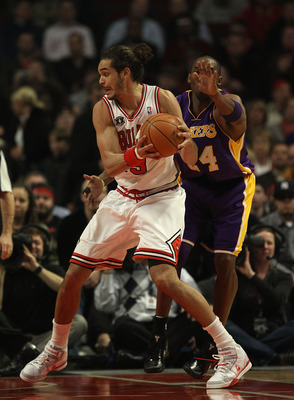 Jonathan Daniel/Getty Images
Until the Florida Gators, Noah was better known as the son of tennis star Yannick Noah. But he forged his own identity on the back-to-back National Champions possibly because of his haircut, but more for his style as an aggressive rebounder and a force in the paint, something that's carried him through the NBA.
He's now one of the cornerstones of the young and energetic Bulls team that's become a major player in the Eastern Conference.
9. Johnny Damon, OF, MLB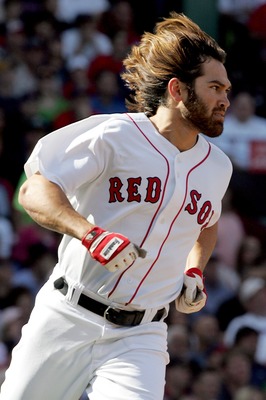 Jim McIsaac/Getty Images
Who can forget Johnny Damon during his time with the Red Sox and his look like he just starred in the lead role of "Jesus Christ: Superstar"?
Damon came to the Red Sox as a skinny, clean-shaven leadoff hitter. He left as a power bat who looked a little like Robert Redford at the end of "Jeremiah Johnson" and a cult hero in Boston. Damon eventually left Fenway for the Bronx and became hated by Red Sox nation.
But he was one of the better center fielders in the game during his prime and became the symbol of those Red Sox clubs that finally reversed the curse.
8. Dennis Eckersley, P, MLB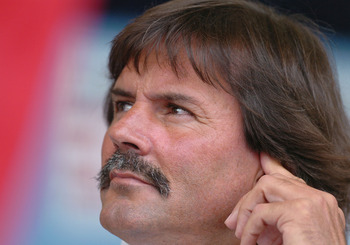 A. Messerschmidt/Getty Images
The mullet and moustache were just part of the entire package with Eckersley, who revolutionized the closer position and became one of only two pitchers to have a 20-win and a 50-save season in their career (John Smoltz being the other).
For anyone who doesn't remember him, he was Mariano Rivera before there was a Mariano Rivera. And Kirk Gibson was his Luis Gonzalez.
He eventually retired but the hair remained, even when he was elected into the Baseball Hall Of Fame.
7. Manny Ramirez, OF/DH, MLB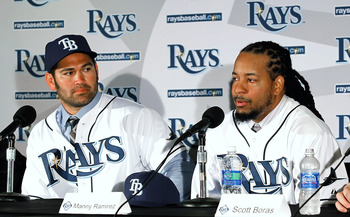 J. Meric/Getty Images
The "Manny Being Manny" show has pulled up in Tampa Bay for the season, and while he's become somewhat of a baseball nomad during the past year, some things never change with Manny. One of them being those trademark dreads that cover the back of his jersey in the middle of all those memorable antics.
Who can forget disappearing into the Green Monster, cutting off a cut-off throw, high-fiving a fan as he finished off a double-play in Baltimore. All classic moments. But more people will see the dreads and probably think of one of the most dangerous right-handed hitters in history.
6. Andre Agassi, Tennis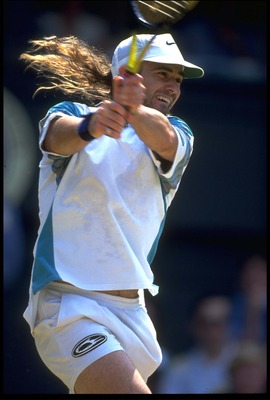 Chris Cole/Getty Images
Agassi's hair was the symbol of the mid-1990s Agassi: brash and confident. He was a breakout star in tennis, especially compared with the usually reserved Pete Sampras. But this brash, haired Agassi wasn't able to break through into the game's elite.
Ironically, it wasn't until Agassi shaved off the mullet and calmed down that he turned into one of the best and most revered players in the world. Who can forget the love he received at his final U.S. Open?
5. Tim Lincecum, SP, MLB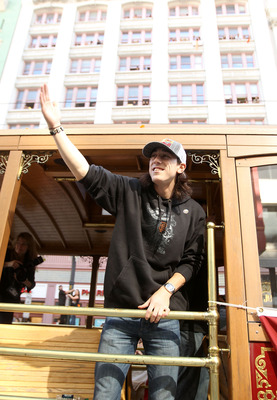 Ezra Shaw/Getty Images
Nothing about Tim seems normal. His happy-go-lucky demeanor, his joyful manner on the mound, even his unique delivery and his interesting haircut. Perhaps the most weird thing about him: How someone that size can unleash a fastball that devastating?
One of the best young pitchers in the game and a perfect fit for the eclectic World Series Champs. Does it surprise anyone that he's become a star in Northern California?
4. Randy Johnson, SP, MLB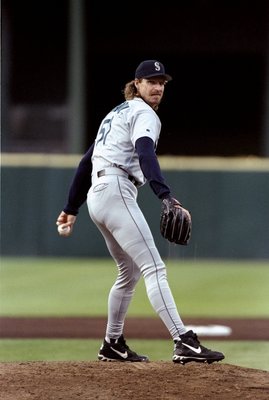 Otto Greule Jr/Getty Images
In his prime, Johnson just looked intimidating. The large stature, the scraggly mullet sticking out of his cap, his cold, calculating eyes sticking over his glove as he set his fingers. Johnson looked like the most intimidating pitcher in baseball. And all that came before he blew you away with that high-90s fastball.
You can make the argument in his prime, Johnson was the most dominant pitcher in baseball, hitting his pinnacle when he teamed up with Curt Schilling and carrying the Arizona Diamondbacks on their backs to a championship.
3. Clay Matthews, OLB, NFL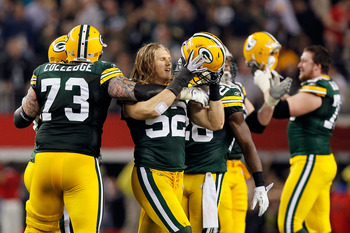 Kevin C. Cox/Getty Images
Matthews is quickly becoming one of the best defensive players in the league and could've very easily been the Defensive Player of the Year if it wasn't for Polamalu winning in a very close vote. Matthews had a great argument for it too, with him being near the top of the league in sacks.
He'll have to settle for being a Super Bowl Champion on a team that could very well become the dominant power in the NFC. Tough break for him.
2. Jaromir Jagr, RW, Pittsburgh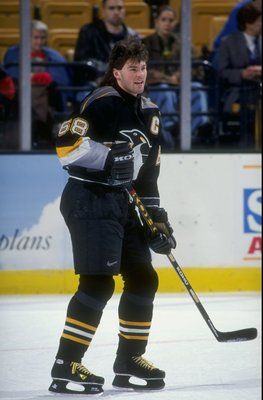 Steve Babineau/Getty Images
Jagr is more than the 646 career goals and the 1,599 career points. After Mario Lemieux retired the first time, he was the Pittsburgh Penguins. The dekes, the dangles, the famous salute after every goal. Jagr was one of the best players in Penguins history and one of the offensive forces of the 1990s.
His hair was almost as much a trademark of his as his yellow skate laces, which he wore throughout his career. Even as he got older and the mullet vanished, Jagr was still a great talent. His last great hurrah was in 2005-06, when he had arguably the best offensive season a Ranger's ever had, setting the franchise single-season records for goals and points.
1. Troy Polamalu, SS, NFL
Rob Carr/Getty Images
Polamalu's hair is an extension of his style: wild, instinctive and chaotic. Polamalu is the best ball-hawking safety in the league, making plays wherever he is on the field.
He's one of those players teams have to gameplan around, and full kudos should be given to the Packers for neutralizing him in the Super Bowl. Although that hair can be problematic for him, as proven by the time Larry Johnson tackled him by his hair.
Despite his loss in the Super Bowl, Polamalu's still one of the best players in the game. And hey, his hair is now chaotic, yet manageable.
Keep Reading