PGA at Scottsdale: 10 Golfers Guaranteed to Be on the Leaderboard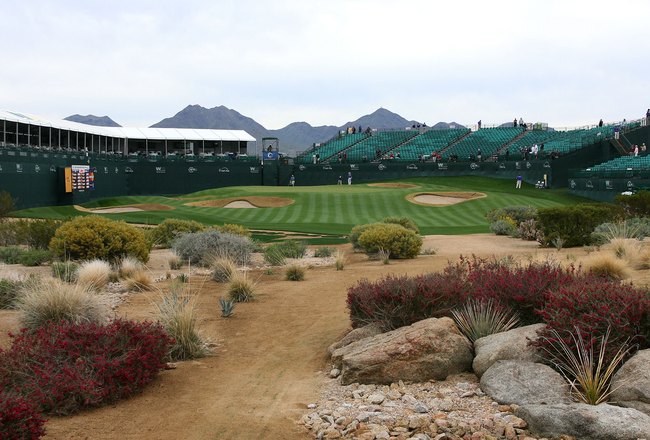 Hunter Martin/Getty Images
On a rating of golf's best known holes, TPC Scottsdale holds one.
If you were to rate the best hole in golf crowd-wise, the 16th hole at Scottsdale takes the top spot. No other hole in golf hosts a stadium atmosphere. This is the only place in golf where booing a golfer is not looked down upon.
So, with a field packed with talent, what 10 golfers will rise to the occasion, and who comes in flying under the radar?
Players Who Just Missed The Cut On This List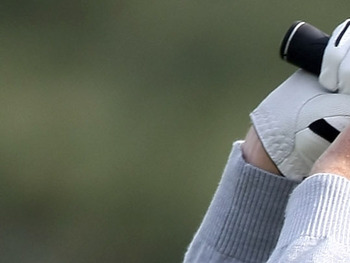 Donald Miralle/Getty Images
To be honest, after looking through this massive field, I was able to narrow my initial list down to about 35 golfers. So who are some of the names that were just barely left off this list?
Bubba Watson: While the win at the Torrey Pines was huge for Bubba, I don't think it carries over to this week. I see a top 25 for Bubba, but nothing to make him relevant on Sunday.
Charles Howell III: He made the list last week, but falls short this week. Howell played very well last year, but he needs to step up in order to be relevant.
Fred Couples: Everyone loves seeing Fred Couples golf. He's one of the most popular, easy going players on tour. Last year he took a T14, and this year I expect him to take a top 25.
Brandt Snedeker: Don't blink, or you will miss Snedeker's routine. He has one of the fastest routines on tour, and last year it caused him to shoot seven over par in the final round. All he needed to do was shoot three under for the win, but instead of looking to defend a title he looks to redeem himself.
Geoff Ogilvy: For his pedigree, he really should be on this list. However, with the exception of early success, Ogilvy was a bust last season. He needs to make an effort to be more consistent this year.
Now, for the main event, the 11 names to remember (Note: the dark horse is not a golfer guaranteed to make the leaderboard)
Dark Horse: Sean O'Hair
Last year definitely was not what O'Hair would have hoped for after a break out 2009.
In 2009, O'Hair was inside the top 10 half the time he made the cut. However, last year he made the cut only three out of nineteen times.
I see this year as a chance to return for O'Hair. I love how even though his swing is a little upright, he manages to get the club on plane in a smooth fashion. O'Hair is a Sean Foley product, and it is quite apparent as his swing is very much on plane.
While I'm not so sure he will be in contention, I wouldn't be shocked if he was.
Vaughn Taylor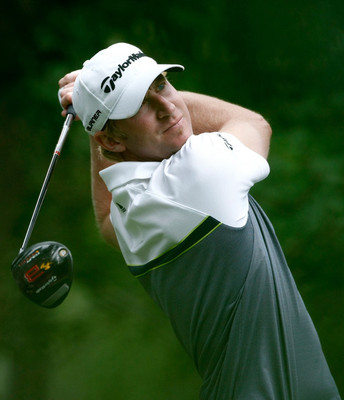 Vaughn Taylor was the last name to make this list (just over Charles Howell III), however that doesn't take away from his talent.
Last year, Taylor placed top 10 in six out of seventeen tournaments where he made the cut, as he saw his World Golf Ranking change from 238 to 109.
One of the tournaments Taylor placed top 10 in was last year's Waste Management Open, where he posted 12-under par to place T7. Taylor played all four rounds in the 60s, and that is the key for any golfer if they want to be in this tournament come sunday.
Ricky Barnes
In his first tournament of the year, Ricky Barnes looks to make a splash.
Last year, Barnes had two rounds each of 68 and 71, but that wasn't enough. However, Barnes still had a respectable year in 2010, having six top 10s out of 23 cuts made. 2010 saw Barnes' World Golf Ranking rise to 79.
Barnes has the same kind of upright to on plane move that Sean O'Hair has, it is more apparent however in Barnes' swing.
He is still on the watch for his first tournament win, and no doubt that this may be the year that he breaks through and wins.
As for this week, it is not unreasonable to expect his name to be in talks. His WD from the Bob Hope Classic was a shock to people, and he wants to come out and show nothing is going to stop him.
Ryan Moore
This man has his own style on the golf course, and it never seemed to affect his play.
Moore grabbed attention from the media when he went without sponsors. His idea to solve the sponsorship issue: he bought his own company, and that is his sponsor.
Moore, as Barnes, withdrew from the Bob Hope classic. He takes the cake on rerouted swings of the past three names, as you will see in the video. However, like I said, he has his own style in many ways, and his golf swing is no exception.
However, it is easy to see the potential with Moore for a breakout season. For two straight years he has posted six top tens, and during that period racked up a win, runner up, and third place.
Ryan Moore is an incredibly talented golfer, and his T14 finish at this event last year indicates the potential to put up a good fight. If not for a 74 last year, he would have been inside the top 10.
This year, I don't think there will be a 74 to derail him from being a factor this weekend.
Anthony Kim
AK made a good showing in his first tournament, as things appear to be close to last year.
In three tournaments this year, his worst finish is a T19 at the Tournament of Champions. That's right, he is yet to finish outside the top 20.
All signs seem to indicate that Anthony Kim is well on his way to returning to the form that he was in last year, if not even better. His personal life will play second fiddle to his golf game if he keeps this up.
If you look at the above swing analysis, you will see a minor inside-out motion, however looking at the face angle, he is in perfect position. While Kim is very much a feel golfer, technically his swing is sound.
His scoring average, greens in regulation, and scrambling statistics are all considerably better than the tour average, while his putting, driving distance, and driving accuracy are about on par with the tour average.
The key to Kim's success this week is to putt better than average. If he does this, he truly can live up to the hype.
Jhonattan Vegas
Last week, I left Vegas off the list because I wasn't sure that he could pull it off. However, last week proved that he is capable of great golf.
Three cuts made, two finishes in the top three. If Vegas can keep his play consistent, he is a prime candidate for Rookie of the Year early on. It may be early to say he is for real, however he certainly is riding a hot streak.
Vegas has all ready secured his tour card for next year with just under $1.25 million, so now he can relax about next year, and focus on every tournament with equal importance.
If you watch the video of Vegas' swing, the analysis on it couldn't be more correct. Vegas is in a perfect position at the top of his swing, and he returns the club exactly back to where he started. Honestly, this could be one of the top swings on tour currently.
If Vegas can hold up to the pressure he is now under, you are seeing the beginning of a multiple major winner.
Hunter Mahan
Mahan was another person I doubted because of his poor performance at the Tournament of Champions. However, he played well last week, as his driving accuracy remains leagues ahead of the average tour pro.
As the defending champions, Mahan has a large bill to live up to. I see him playing extremely well this week.
Watching his swing above, you will see what Sean Foley can do for a golf swing. Mahan is a little laid off at the top, however the swing is a little shorter, and the rest of this swing is perfect (this is what Tiger Woods should be looking like if he listens to Foley).
His issues are not in his driver, his irons, or his wedges. The issue lies within his putter. Mahan is only .03 below the tour average of 29.28 putts per round.
Mahan is above average in driving accuracy, greens in regulation, and scrambling, however putting always proves to be the most important thing.
If Mahan solves the putter issue, he will win this week. However, I don't see him quite getting it done. A top 10 finish will ensue for the former champion this week at Scottsdale.
Bill Haas
Bill Haas is one of four picks that made the list last week, and makes it this week as well.
No offense, but if you aren't picking Bill Haas to contend this week, there is something wrong with you.
Like I said with Anthony Kim, finishing inside the top 20 is impressive for three straight tournaments. Bill Haas has finished inside the top TEN three weeks in a row.
His swing is another one that is impeccable, as are most of these swings on this list. Haas is closer to on plane in general, and he gets his shaft at the top neither laid off or across the line.
The numbers don't lie either. Haas is above average in all categories. However, the only stat which Haas needs to improve is his putting. Hitting almost 80% of greens in regulation, if Haas were to lower his putting from 29.23 to somewhere in the mid 28s, he would be another huge force to be reckoned with.
Not that he isn't currently. Bill Haas is sure to be in contention again this week.
Phil Mickelson
Same as Mahan, I left Phil off my list last week for two reasons: he was returning from Abu Dhabi on short rest, and played poorly at Abu Dhabi.
However, Phil proved me, along with many critics, wrong.
We all know Phil's swing is excellent, as he works with the great Butch Harmon. If I were to say anything else, I would be going against my belief that Harmon's swing method is the best. Phil truly has embraced the swing, with the exception of going past parallel with his driver, something Harmon does not advocate.
Phil's stats last week were excellent, with the exception of driving accuracy. He hit about 40% of fairways last week, which is something that even Phil doesn't want to deal with. Despite his ability to hit greens out of the rough, no one can deny it is even easier to do so out of the fairway.
I don't have Phil winning, or being my contender because it is early on. However, I rank him third coming into this week for the tournament.
Contender: Rickie Fowler
This week, I am picking a little less than obvious contender in Rickie Fowler.
While many people will be naming Jhonattan Vegas or Phil Mickelson in this position, I pick Fowler.
Last year, he finished T2, including a controversial lay up that potentially could have given Fowler his first career win.
Fowler's swing is very much his own. While technically, it is flawed, Fowler is consistent with it. While in the future I see him needing to make changes to promote longevity, it works just fine for now. Where I disagree with the video's analysis is the relation to Sergio Garcia's swing to his. Fowler's is much less controlled in the sense of swing plane.
His play last week wasn't quite what he hoped for, as his stats were below average. However, he still managed to finish T20. After posting an impressive first round 65, Fowler did not shoot in the 60s again. He progressively scored higher each round.
However, this week I see Fowler seriously contending for his first win, as he knows how close he came to it last year.
Winner: Dustin Johnson
It may not be the consensus pick, but I see Dustin Johnson winning this weekend.
His two top 10s to date are no coincidence, and Johnson finished T3 last week at Torrey Pines.
This is another Butch Harmon swing. However, it is well noted that Johnson bows his wrist, a highly risky move that pays huge dividends with power.
For Johnson, in Arizona, distance will not be an issue in dry and warm conditions.
What Johsnon needs to focus on is his putting and scrambling. Like many others, Johnson's putting is just below average at 29 putts per round. If his putting improves, his scrambling will as well.\
He is currently ranked 11th on tour in greens in regulation, third in birdies average, ninth in scoring average, and fourth all around. Imagine if he improved his putting from 60th.


For how long he drives the ball, being just under tour average for driving average is extremely impressive, and gives him a huge advantage.
The story of last year was Johnson's inability to finish in the majors. I think this week will be the first of many wins for this young man this year.
Keep Reading