New York Mets Fire Sale: Six Alternative Ways To Save the Team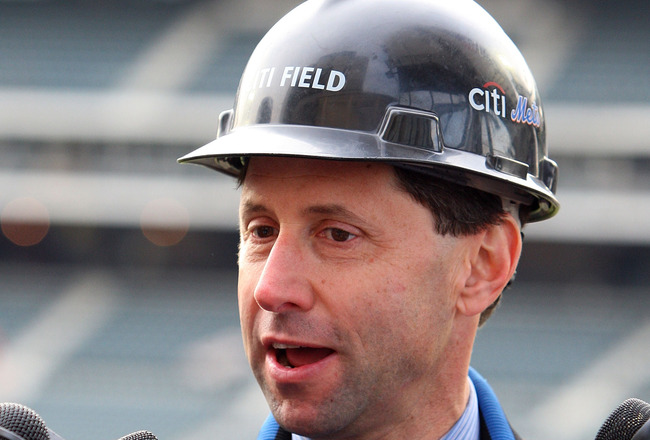 Jim McIsaac/Getty Images
Satire—The New York Mets are being sued by the victims of Bernie Madoff's infamous Ponzi scheme. Things must not be going well in lawyer land, because Met owners Fred and Jeff Wilpon are looking to sell chunks of the team to raise cash fast.
They put it this way: "To provide additional assurance that the New York Mets will continue to have the necessary resources to fully compete and win, we are looking at a number of potential options including the addition of one or more strategic partners."
To facilitate the fire sale, the Mets hired a high-priced mergers and acquisitions firm. But some observers are saying that's throwing good money after bad. They contend there are other ways the Mets can avoid a financial crisis.
Here are some of the most promising options:
Sell Baseball Scout Cookies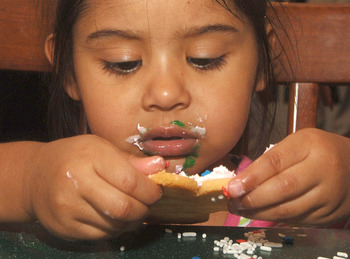 Steve Grayson/Getty Images
If the Girl Scouts can bake their way into a fortune, why can't the Mets?
Mets' Baseball Scout Cookies can be shaped to resemble the team's most popular players and named accordingly. The Mets could sell cases and cases of Santana Samoas. Ike Davis Do-Si-Dos, and Jose Reyes Raisin Rafts.
Branching into candy sales would be next.
Who could resist a K-Rod Jawbreaker?
Become a Yankees' Farm Club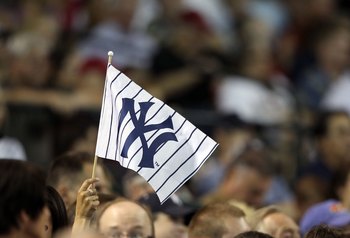 Christian Petersen/Getty Images
With the talent the Mets have now, the team might even achieve the AAA level In the American League farm system.
All the money Yankees general manager Brian Cashman saved by missing out on Cliff Lee now can be put to good use.
And Mets fans can start wearing those cool Yankee caps.
Have Bono Do a Benefit Concert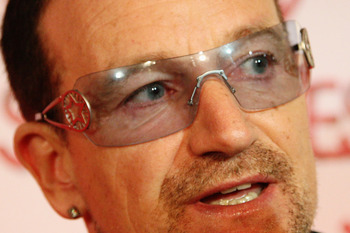 Chris Jackson/Getty Images
Bono is an expert at dealing with lost causes.
Look what he did for Spiderman.
Turn Citi Field into a Casino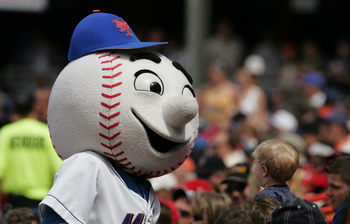 Ezra Shaw/Getty Images
Wilpon sounds like a name that could unlock some Native American gambling privileges.
It's time to put that connection to work.
Fill the dark inner passageways of Citi Field with flashing slot machines, roulette wheels and craps tables.
Make Mr. Met the head croupier.
And give the fans a reason for that trip to Flushing.
Trade Gary, Keith And Ron to the Highest Bidder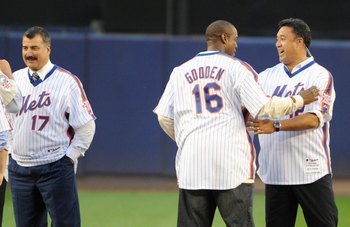 Al Bello/Getty Images
The Mets have the best broadcast booth in the business, in the form of Gary Cohen, Keith Hernandez and Ron Darling.
They should be worth millions on the open market.
Pass the Plate At Every Home Game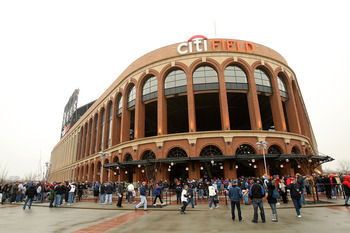 Ezra Shaw/Getty Images
Say hallelujah and manufacture a couple of thousand collection containers in the shape of home plate.
Pass them around and convince the fans that they're buying into the team by throwing in their pocket money.
Just make sure the deposits are of the folding variety.
Let us pay.
Keep Reading

New York Mets: Like this team?