NASCAR Names: The Top 20 Names Currently Racing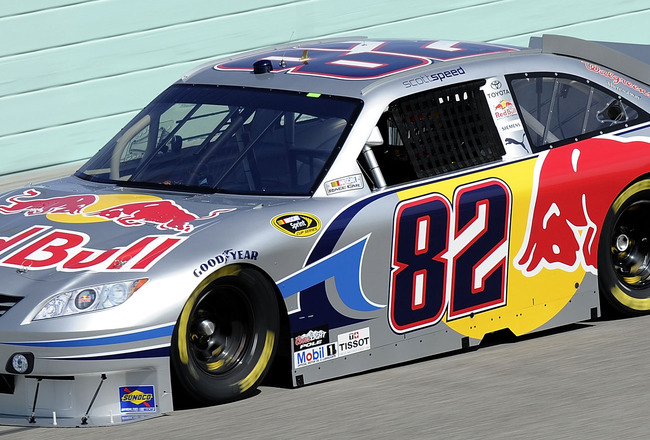 John Harrelson/Getty Images
NASCAR may not be the most exciting sport to some, but there is no doubt it holds some of the best names. However, I'm not discussing such people as Petty and Waltrip. I'm talking about how catchy ithe name, how much potential sell value it can hold, and how much fun it is to say. During this slideshow, I will break down the top 20 names currently involved in the Sprint Series.
20: Robby Gordon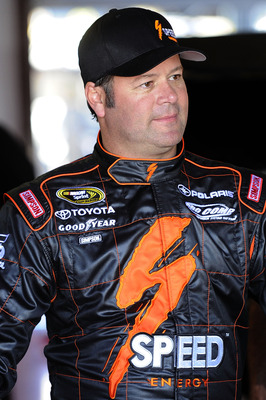 John Harrelson/Getty Images
This is certainly only because of the conversation that arises out of his name. "What's Jeff Gordon doing in 34th? Oh...that's Robby, isn't it? Never mind."
19: Elliot Sadler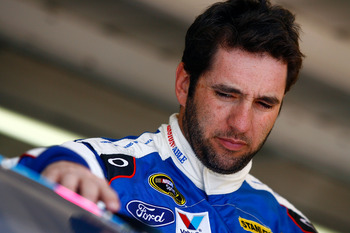 Jason Smith/Getty Images
His name is Elliot, and Elliot is a fantastic name. Seriously, he could be a serial killer and you still couldn't hate him, simply because his name is Elliot.
18: Dale Earnhardt Jr.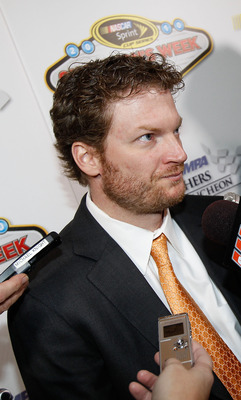 Todd Warshaw/Getty Images
Apparently it has to be an amazing name, just due to the fact that he has so many fans without ever accomplishing anything spectacular. I have as many Sprint Cup Championships as Earnhardt Jr. does. However, his beard has me beat pretty handily.
17: Marcos Ambrose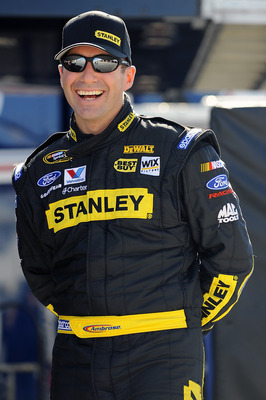 Jared C. Tilton/Getty Images
It's a catchy name. Especially when you decide to roll the "r" in Ambrose.
16: Mike Bliss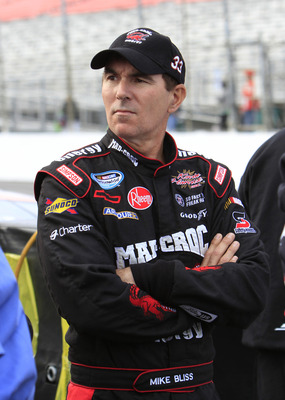 John Sommers II/Getty Images
His last name means an extreme amount of happiness, what else could you want?
15: Travis Kvapil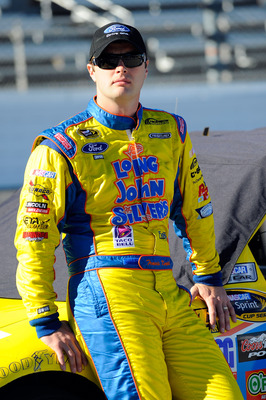 Jared C. Tilton /Getty Images
Hey Travis, "K's" and "V's" don't go together. How dare you. Also, on a side note, your crew chief's name is Brian Burns, that's a pretty good name all in its own.
13 & 14: Kurt and Kyle Busch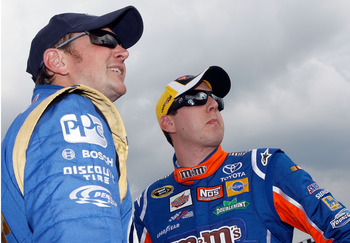 Sam Greenwood/Getty Images
Why aren't you sponsored by Busch Light? That would fit perfectly. Also, their names, if used in the perfect context, can sound inappropriate for younger viewers, pronunciation wise.
12: Brad Keselowski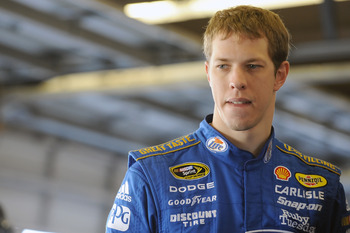 Jared C. Tilton/Getty Images
Other than it sounding like a Russian murderer in a bad action movie, this is a pretty fun one to sound out. Especially since in the majority of his air time, the announcers simply say "And Keselowski appears to have a problem, he's taking it down pit lane on a green flag." "Yeah, it looks like he's taking it to the garage."
11: Matt Kenseth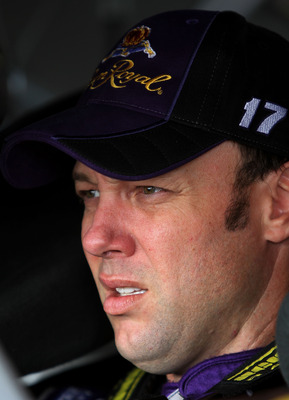 Jerry Markland/Getty Images
It kind of sounds like you're saying Kansas with a terrible lisp. Also, he always has a look on his face that makes him seem very uncomfortable. What's the issue, Kenseth?
9 & 10: Bobby and Terry Labonte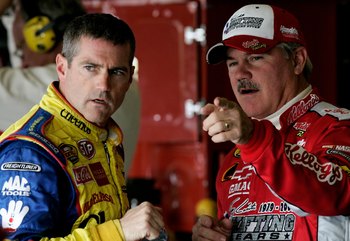 Robert Laberge/Getty Images
This one, once again, falls into the fun to say category. I believe Bobby ran a few races last year, which justifies them being on the list. And how could I exclude the iron man, Terry Labonte? Also, this name has the potential for the cool stutter sound: "Labababababababoooonteeee!"
8: David Ragan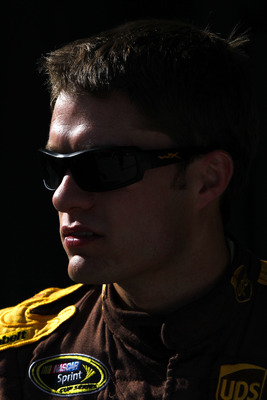 Chris Trotman/Getty Images
"Ragin' Ragan."
"Racin' Ragan."
"Rabid Ragan."
"Ruggid Ragan."
7: Greg Biffle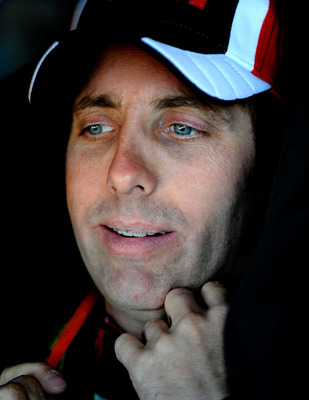 Rusty Jarrett/Getty Images
This is the best angry name in NASCAR. If you're mad at something, just yell "BIFFLE!"
6: Joey Logano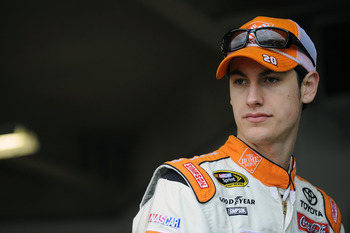 Jared C. Tilton/Getty Images
If you have a friend named Logan, he's now, or at least was temporarily referred to as "Logano."
5: David Gilliland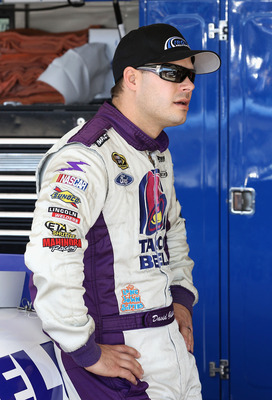 Christian Petersen/Getty Images
That's too many "L's," David. I don't like that. However, it is still a good name.
4: Juan Pablo Montoya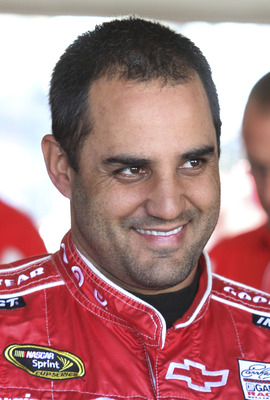 Jerry Markland/Getty Images
If it wasn't for the Pablo, this probably wouldn't have made the top 20. The unnecessary middle name that always goes with him carried him to number four.
3: David Reutimann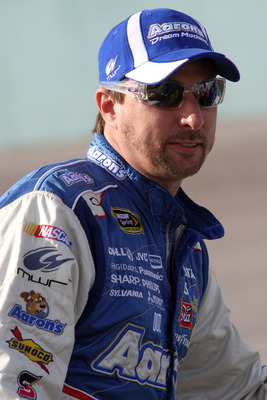 Jerry Markland/Getty Images
A good name, plus racing the double zero? Simply a monster, to say the least.
2: A.J. Almendinger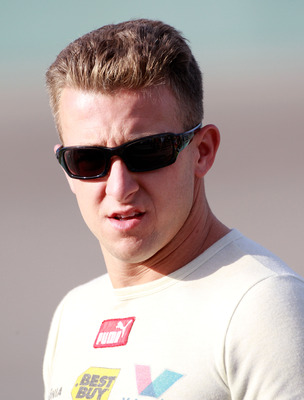 Sam Greenwood/Getty Images
A.J. Almendinger sounds like a heel in the WWE. Can't you hear John Cena yelling "A.J. Almendnger, if you want some, come get some!"
1: Scott Speed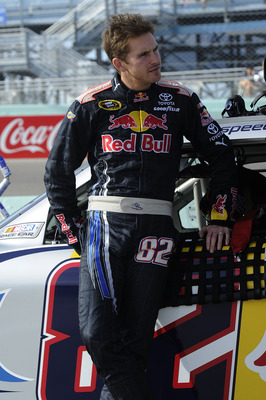 John Harrelson/Getty Images
What is NASCAR about? Speed. What is Scott's last name? Speed. They're a match made in heaven, and to think they did it without Eharmony.
Keep Reading