Victoria Beckham: 20 Sports Stars Breeding Their Own Soccer Teams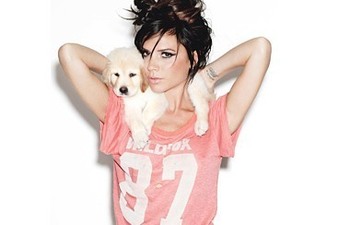 Victoria Beckham and her husband, soccer star David Beckham, announced on Monday that the former Spice Girl (Posh, not David) is pregnant with the couple's fourth child.
To an outside observer, it would seem that Becks and Victoria are well on their way to creating an entire side's worth of tiny little potential footballing prodigies, as they've just filled out their back line.
In honor of David and Victoria, we're bringing you the 20 current and former athletes whose fertile loins allowed them to start creating their own squads.
These guys might be well known, they might not, but they've come the closest to fielding a full team out of anyone in sports.
20. Noel Devine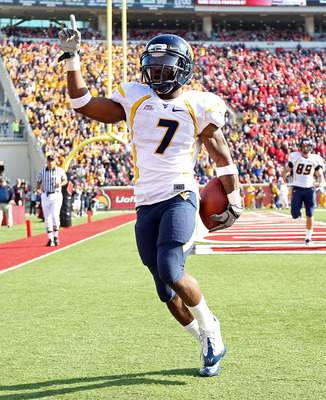 Andy Lyons/Getty Images
Squad Thus Far: 2/11.
Devine's on the list because we know he had two kids before he was out of high school. He's now a senior at West Virginia. We don't know if there are more at this point, but given his fast start, he could be well on his way.
19. Santonio Holmes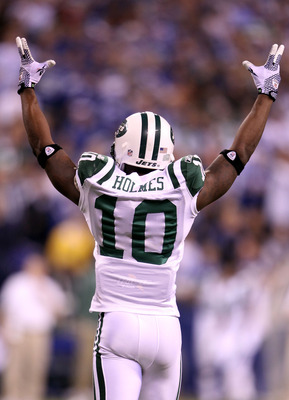 Andy Lyons/Getty Images
Squad Thus Far: 3/11.
Once again, the Jets wideout Holmes was off to an incredibly fast start.
He had three kids, from two different women before he was out of college. Plus, he's now teammates with Antonio Cromartie, which means he's got to have doubled that total this season alone.
18. Willis McGahee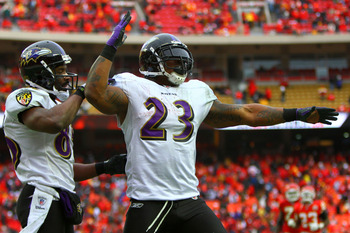 Dilip Vishwanat/Getty Images
Squad Thus Far: 3/11.
McGahee may be the Ravens' goal-line rusher, but it his his scoring ability during his time in Buffalo that gets him on this list.
Willis concieved three kids in 18 months during his time in Buffalo. His effectiveness is a rate that has yet to be matched, and one can only assume he's continued his rapid production in Baltimore.
17. Vladimir Guerrero
Christian Petersen/Getty Images
Squad Thus Far: 4/11.
This slugging free agent outfielder has been hitting home runs and scoring since he came into the league. But it's his power-hitting ways in the bedroom that get him on this list.
16. The Beckhams
Brendon Thorne/Getty Images
Squad Thus Far: 4/11.
Becks and Posh might rank pretty far up the list of celebrity couples, and even amongst married athletes, but they're barely on the list when it comes to everybody.
15. Elijah Dukes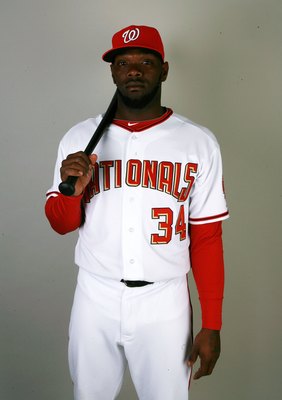 Doug Benc/Getty Images
Squad Thus Far: 5/11.
Dukes was a sweet-swinging prospect for the Nationals, but a series of serious conduct issues has seen him fall out of major league baseball.
Too bad, because those big paychecks would have helped support his five kids by four women. He's 26.
14. Marshall Faulk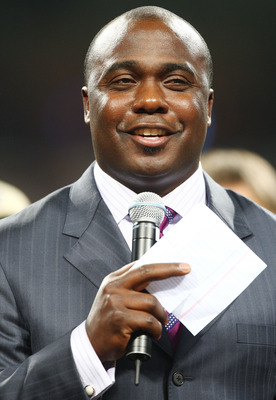 Elsa/Getty Images
Squad Thus Far: 6/11.
This Hall of Fame rusher was renowned for his speed on the field.
Given his rate of six kids with four women, he was almost as potent off the field as he was on it.
13. Ray Lewis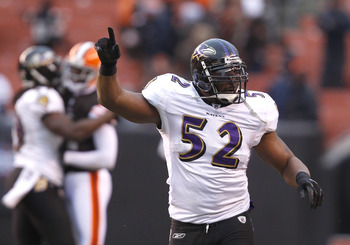 Matt Sullivan/Getty Images
Squad Thus Far: 6/11.
Lewis was downright Faulkian in the bedroom, posting an identical 6-to-4 kids-to-women ratio. I wonder if it was his energy that got the job done there, too.
12. Scott Skiles
Jonathan Daniel/Getty Images
Squad Thus Far: 6/11. Some people have him at 8 kids, but we know of six for sure.
Skiles is one of the biggest surprises on this list. If he's at eight, that puts him higher than some of the all-time babymaking greats, which is quite an accomplishment when you consider he looks like Scott Skiles.
11. Derrick Thomas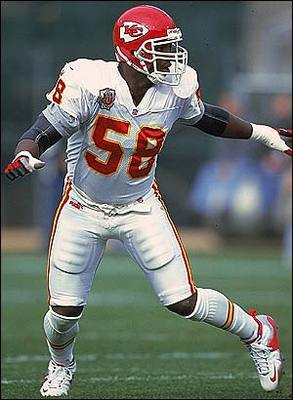 Squad Thus Far: 7/11.
Thomas was on track to be one of the best babymakers of all time. Sadly, he died at age 33 as one of the best sackers of quarterbacks and women in NFL history.
10. Gary Sheffield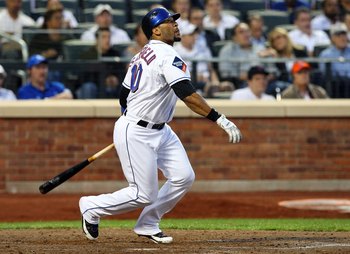 Jim McIsaac/Getty Images
Squad Thus Far: 7/11.
Another small surprise, as Sheffield slips into the top ten thanks to his seven kids, including three from his current wife. His kids-to-women ratio isn't as good as some others, but that's not what we're here for, is it?
9. Kurt Warner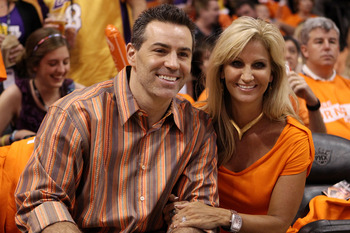 Christian Petersen/Getty Images
Squad Thus Far: 7/11.
Kurt, the former quarterback of the Rams and Arizona Cardinals, has seven kids with his wife, Brenda. He and Becks are the only monogamous representatives on this list.
Anyone else a little depressed by that?
8. Jason Caffey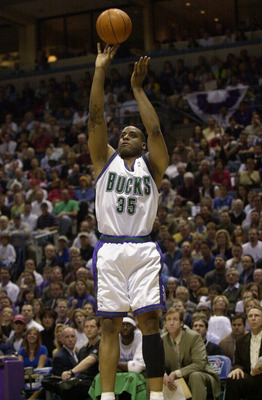 Otto Greule Jr/Getty Images
Squad Thus Far: 8/11.
I didn't know who Caffey was either, until I started this list. Still, his eight kids by seven women is impressive for a guy who averaged 12 points and 6.3 rebounds in the best season of his career.
7. Willie Anderson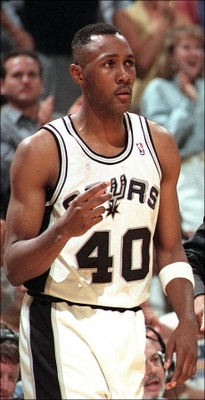 Squad Thus Far: 9/11.
I didn't know who Anderson was, but apparently, he's a former sharpshooter for the San Antonio Spurs, who averaged 12.2 points per game in his eight-year career.
He also averaged 1.125 kids per year during that span, thanks to producing nine kids.
6. Antonio Cromartie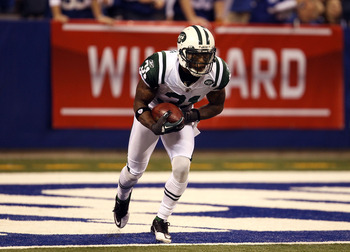 Jonathan Daniel/Getty Images
Squad Thus Far: 9/11.
Cromartie might not be a Hall of Fame caliber cornerback for the Jets, but he's definitely one of the elite babymakers in sports right now. He's fathered nine kids, by eight women, in six states.
I've heard of "spreading your wild oats", but that's a little ridiculous.
5. Evander Holyfield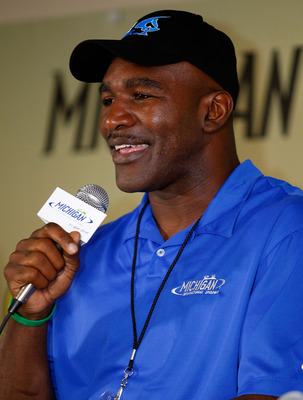 Geoff Burke/Getty Images
Squad Thus Far: 11/11.
Our first full team! I guess Evander's not just landing haymakers in the ring.
4. George Foreman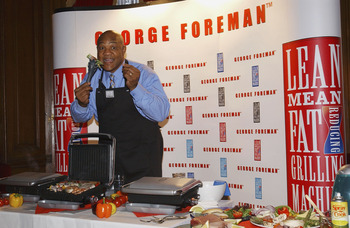 Steve Finn/Getty Images
Squad Thus Far: 11/11.
Is this really a surprise? After all, he is a lean, mean man juice making machine.
3. Travis Henry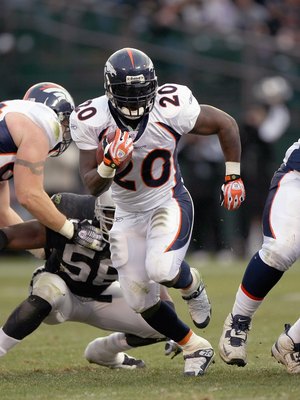 Jed Jacobsohn/Getty Images
Squad Thus Far: 11/11.
Henry's in jail for 10-to-life on a drug trafficking charge, but before that, the former Bills and Broncos running back had 11 kids with 10 women. It's too bad he couldn't bring that kind of potency to the football field.
2. Shawn Kemp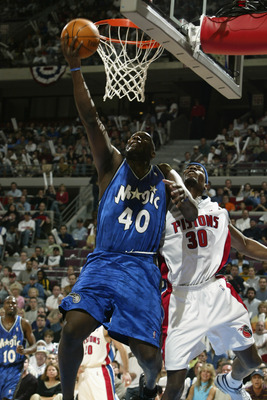 Tom Pidgeon/Getty Images
Squad Thus Far: 12/11.
We've got our first sub, courtesy of Shawn Kemp.
At this point, he's going to be more famous for having 12 kids with nine women (at least; those are the ones we know of), than for being a basketball player.
1. Calvin Murphy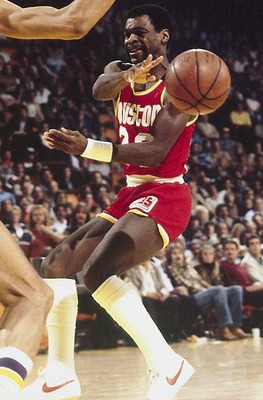 Squad Thus Far: 14/11.
Murphy was the most publicly potent athlete of all time, fathering a full team and three subs with nine women.
He was accused of sexual molestation of five of his kids in 2005, but was acquitted of the charges.
Still, in terms of sheer potency, Murphy is the winner by quite a large margin.
Keep Reading