The Good and Bad Sides of Fan Power and the Internet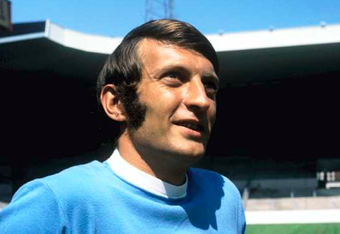 Local Hero, Neil Young

The Internet is a wonderful place for a person to get an opinion across. Certainly a great place to get an unpopular opinion across and indeed garner support for it.
But when an idea or opinion has the weight of numbers and in its favour it can be almost unstoppable.
Liverpool fans are today celebrating another successful campaign to control their once great clubs direction.
And how proud they must be of themselves having got a decent man the sack for trying to do exactly what he was asked to do. The impossible.
Roy Hodgson was asked by the board of Liverpool FC to lead the team through a period of transition.
The tools he was provided were an under strength and limited squad, very little money for new players and the traditions of Liverpool FC.
Perhaps the new owners had read up on the history of Liverpool, it is glorious after all.
The trophies, the great players, the domestic and European and domination, the wonderful managers and the boot room philosophy. And of course the best fans in the world.
The new owners of Liverpool no doubt bought the club with all of that in mind.
But, unfortunately for these new men most of what they have read in the books is history.
Over the last few months we have also learned that in this, the Internet age the fans of Liverpool are not what they used to be.
They managed to rid the club of the worst owners in football and for that they had my support, but the militant fans have it in mind to control the club.
The threats on email and on the web that were thrown hither and thither during the Hicks and Gillette should have been enough, they achieved their goal.
Now they have taken the next step, one that ill befits the history and traditions of Liverpool and have chased a manager form his job. They have scared a board of directors into action and that in itself does not bode well for the future of the club.
Next will be the calls for players to be dropped, for the next, permanent manager to be 'their man' and if they are not listened to then the old standard 'sack the board'.
Lets not forget that power corrupts and that absolute power corrupts absolutely.
Fan power has it downside.
But it also has a good side as well.
Will you be wearing red and black on Sunday?
When fans of Manchester City heard that a hero from the clubs glory years, Neil Young was gravely ill with cancer they knew that they needed to show this great local hero what he meant to them.
Neil Young had been estranged from City for many years and as such his name was not as well known as it should have been, but still all ages knew who he was.
There was no doubting the affection that the fans had for him, but what of the club?
So on the Internet and via email the fans let it be known that their club had to do something for 'Nelly' .
There was no need of threats of course as the club saw and read and heard what the fans wanted and they responded.
As Neil, tragically has very little time left something needed to be done as soon as was possible.
And then, as if planned, the perfect opportunity presented itself.
Manchester City were drawn against Leicester City in the FA Cup. This was a replay of the final of '69, a game in which Neil Young scored the only goal.
City have not won the FA Cup since that day when they famously wore a red and black kit.
So for the match against Leicester is a red and black day for City fans.
The club have provided anyone with a match ticket a specially produced red and black scarf.
Roberto Mancini and Garry Cook will wear theirs as well.
The club wanted to produce a red and black kit for the game but time was against that so they are wearing the current third kit which is white with a red and black sash.
Money will be donated to both Neil's family and the cancer charity that is helping him through the toughest of times.
And thankfully Neil and his family now know how many people remember him, love him and cherish the memories of his playing days.
And that is no doubt worth its weight in gold for a true Mancunian, and a true Manchester City hero.
So you see, fan power most definitely has its upside.
This article is
What is the duplicate article?
Why is this article offensive?
Where is this article plagiarized from?
Why is this article poorly edited?

Manchester City: Like this team?