Wikileaks: Why LeBron James Left Cleveland; Why Brandon Roy Is Not Playing, Etc.
Larry Busacca/Getty Images
Wikileaks was all over the news in 2010 for publishing previously secret, private and classified media from anonymous sources. Wikileaks has created embarrassment for the US government, and more seriously, may have jeopardized the safety and security of US troops abroad.
In an effort to extend beyond the political, Wikileaks has revealed a trove of previously-confidential NBA documents. Read more to get the real scoop on why LeBron James left Cleveland, why Brandon Roy is not playing, whether Dwight Howard is funny, do teams really want Carmelo Anthony, etc.
1. Why Lebron James Left Cleveland?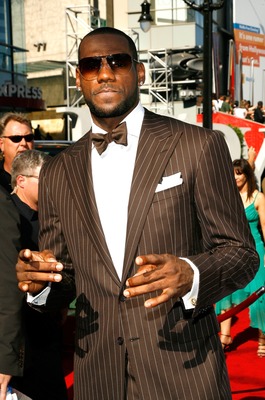 Vince Bucci/Getty Images
Maverick Carter publicly: "Lebron is just looking for a better opportunity to win the title. Lebron is all about winning, that's all he lives, breathes, and drinks. And Lebron thinks his best chances of winning are by taking his talents to South Beach."
Wikileaked: "Man, did you hear that Delonte West is sleeping with Lebron's mom? And the whole team knew and never told him. That's cold man, real cold. Lebron is gone. He'll be in Toronto with a stupid dinosaur on his jersey before he'll return to Cleveland."
2. Why Brandon Roy Is out Indefinitely?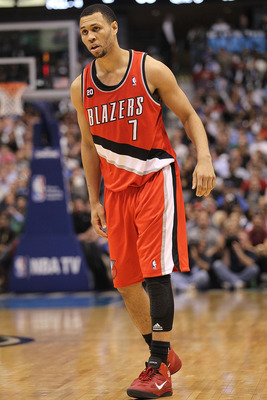 Ronald Martinez/Getty Images
Richard Cho (Portland GM) Press Release: "Brandon is dealing with a sore left knee, and the only way to properly treat the injury is for him to sit out an extended period of time. We think this is the best option to have him healthy and ready to start the 2011-12 season."
Wikileaked: "He (Roy) thinks he can give me the ultimatum on whether Andre Miller or he plays?!? I'm the GM!!! We don't need you, don't want you, can win without you."
3. Is Missing out on John Wall in the 2010 Draft Lottery Really That Bad?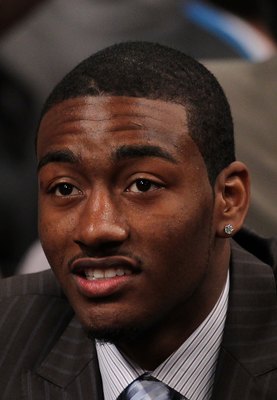 Al Bello/Getty Images
Ed Stefanski, Billy King, David Kahn joint statement: "John Wall is a tremendous talent and the Wizards are set for a decade. While we missed out on Wall, we are happy with who we drafted (Evan Turner/Derrick Favors/Wes Johnson)."
Wikileaked: "(Turner, Favors, Johnson) might suck, but we'll be back in the lottery and can right this ship faster not having Stephon Marbury Part Deux on the team. Wait what? Marbury didn't miss half his rookie year with injuries? Thank God they have Kirk Hinrich. [Stefanski hi-fives King]."
4. What Kevin Garnett Thinks before a Big Matchup against Chris Bosh?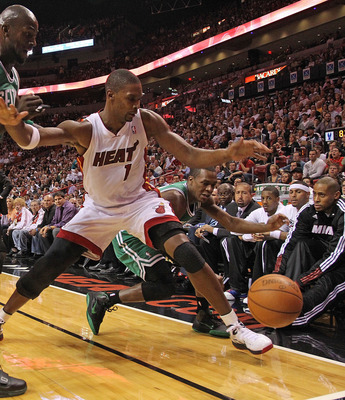 Mike Ehrmann/Getty Images
Kevin Garnett pre-game: "I'm looking forward to a tough matchup against one of the League's best. I expect a battle every time I face Bosh, and I'm sure tonight will be no different."
WikiLeaked: "Bosh thinks he looks more like a preying mantis than I do? No one can out-insect me. I've been looking like an insect since '95. [rubs hands together, yells curses to no one in particular as only KG can do]."
5. How Hubie Brown Will Reflect Upon Kobe Bryant's Career?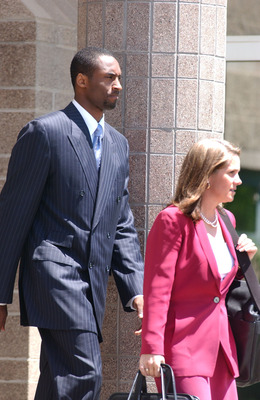 Thomas Cooper/Getty Images
Brown on ESPN: "One of the greatest NBA players of all time. Great scorer, great leader, and he has the rings to prove it. Probably closest thing to Michael Jordan since Harold Minor. [chuckling]. Just joking, Kobe was no Michael, but he was great."
Wikileaked: "If I had $100,000,000, a jump shot, and a team of lawyers, I'd be spending more time getting "room service" in a Colorado hotel room too."
6. Is Dwight Howard Funny?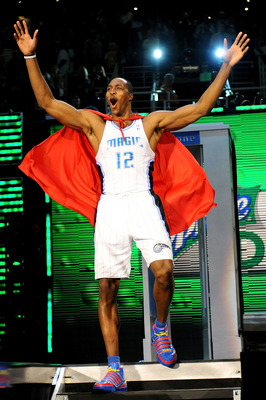 Ronald Martinez/Getty Images
Orlando Beat Reporters: "That's a good one Dwight, hahahahaha …. oh, I can't breath."
Wikileaked: "If he cracks one more corny joke and I have to waste another minute of my life fake laughing, I am going to law school."
7. Are Steph Curry and Monta Ellis a Good Enough Starting Backcourt?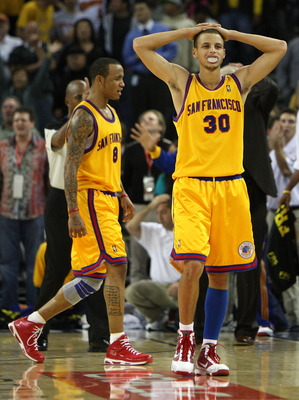 Jed Jacobsohn/Getty Images
Phil Jackson: "Curry and Ellis are an extremely tough matchup for Fisher and Bryant. Not to mention Curry and Ellis are leading me to a fantasy championship this year."
Wikileaked: "Here, kitty, kitty."
8. What Are Mark Cuban's Thoughts on Clippers' Owner Donald Sterling?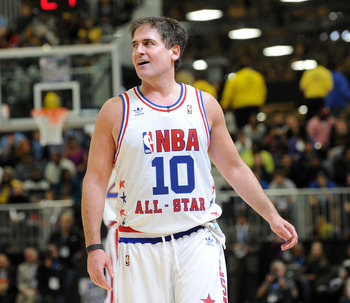 Jason Merritt/Getty Images
Cuban calling into the Dan Patrick Show: "He's not doing it the right way. He doesn't put money into his team like I do, he doesn't build contenders like I do, and he doesn't have the loyalty of the players like I do. And at the end, that's what matters."
Wikileaked: "He made how much from NBA revenue-sharing?!? [tears up business plan, yells curses like only Kevin Garnett can] … get rid of Marion, Chandler, Kidd, Terry …. hell get rid of Dirk too."
9. What GMs Secretly Think Of Bibby, Kidd, Billups, and Even Nash?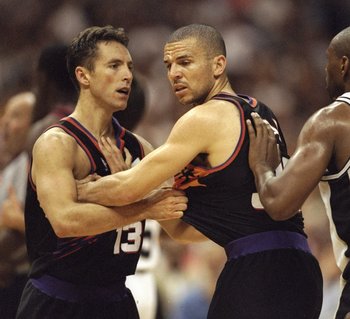 Stephen Dunn/Getty Images
Publicly to their fans: "Bibby/Kidd/Billups/Nash gives us the best shot to win this year, and we would never think of trading him."
Wikileaked: "If father time won't take them out, I may have to. Yeah, they may give us the best shot at winning games this year, but we're not realistically going to win the title with this team. It's time to move on and start the Teague/Beaubois/Lawson/Dragic era."
10. Do Teams Really Want to Trade for Carmelo Anthony?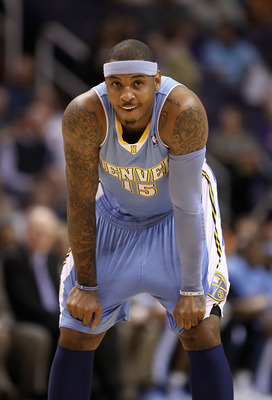 Christian Petersen/Getty Images
GMs from losing teams to their fans: "We are making every effort to win. Carmelo is obviously the biggest asset out there who will help us win now. We will do whatever it takes to add him."
Wikileaked: "Carmelo had a really good team surrounding him in Denver, and he couldn't win. They never even came close to be honest. We're not going to be able to put anything better around him, so why add him? He's a ball stopper, not a particularly good defender … I think if we blow enough smoke, we can convince our fans that we're making a real effort to get him. And when we don't, we'll just blame Denver for asking too much."
Keep Reading