Tiger Woods: His Highs and Lows of the Year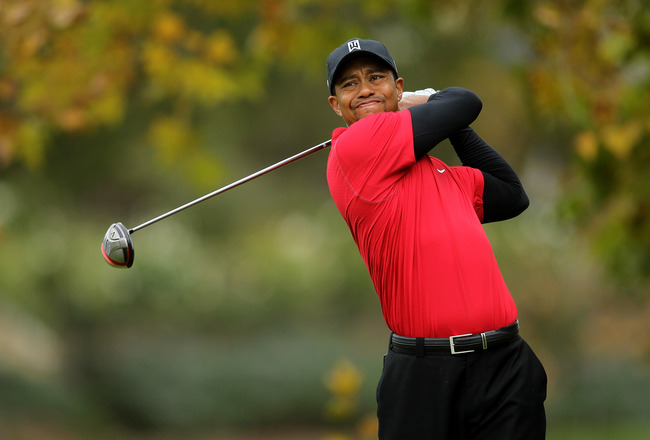 Stephen Dunn/Getty Images
Tiger Woods may be ready to ring in the new year.
2010 certainly hasn't been kind. He finished the year without a single PGA Tour victory, lost his No.1 ranking and also got divorced from his wife Elin following his much publicized affairs with numerous women. A nightmarish year didn't end there, however.
Amid the pain and scrutiny he faced, Woods had flashes of hope and positive things occur. He may not have won a tournament, but there were rounds he played that showed he still hadn't completely lost it all. Other decisions and announcements followed that had to have been welcomed.
As the year winds down, let's review the highs and lows Woods experienced:
20. High: Williams Remains Loyal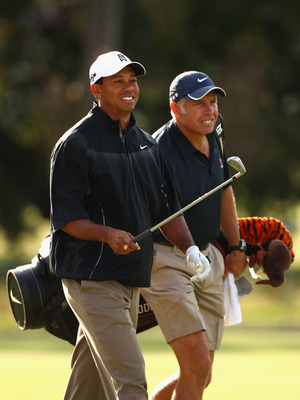 Ryan Pierse/Getty Images
Back in March, Woods' longtime caddie Steve Williams said he was shocked about his extramarital affairs, but also told a New Zealand TV station, "Tiger's one of my closest friends and he needs my support right now and I'd never think of walking away." That's a true friend.
19. Low: Disaster at Quail Hollow
Streeter Lecka/Getty Images
In late April, Woods shot a 79 and missed the cut at the Quail Hollow Championship. It was the sixth time in his career he'd missed a cut, and his 153 marked the highest score he'd ever had in 36 holes.
18. High: Pavin Picks Him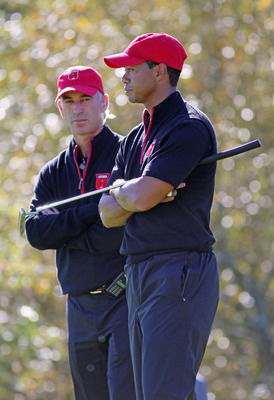 Jamie Squire/Getty Images
Even with the rough year he'd had, Tiger Woods was still selected as one of Corey Pavin's four picks for the Ryder Cup. Woods had tied for 28th at the PGA Championship, and wasn't qualified for the team, and there had been debate as to whether he deserved a spot.
17. Low: Can't Continue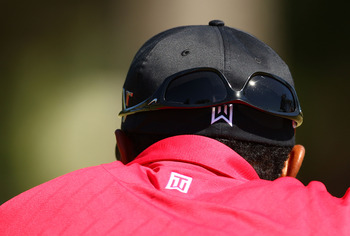 Richard Heathcote/Getty Images
In May, Woods couldn't continue at The Players Championship and withdrew in the final round, worried that he could have a bulging disk in his neck.
16. High: Pick Pays Off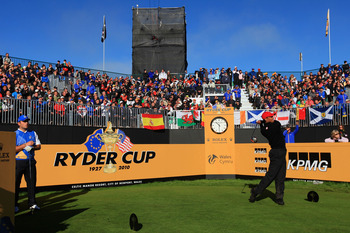 David Cannon/Getty Images
America lost to Europe in the Ryder Cup, but Corey Pavin's selection of Woods proved a wise one: He went 3-0-1, his best finish ever, and beat Francesco Molinari in his singles match. On the final seven holes, he shot seven under.
15. Low: Elin Discusses Cheating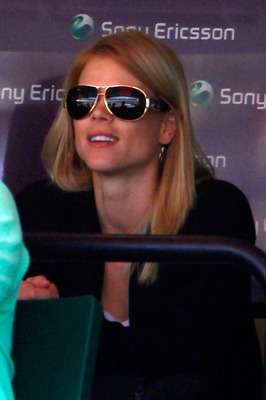 Al Bello/Getty Images
Now his ex-wife, Elin Nordegren gave an interview to People magazine, and said she never had any clue what her husband was doing.
"I felt stupid as more things were revealed -- how could I not have known anything?" Nordegren told the magazine. "The word betrayal isn't strong enough. I felt like my whole world had fallen apart. It seemed that my world as I thought it was had never existed. I felt embarrassed for having been so deceived. I felt betrayed by many people around me."
Divorce is bad enough, but to have your ex-wife discuss it to millions has to be brutal.
14. High: Tiger Returns at The Masters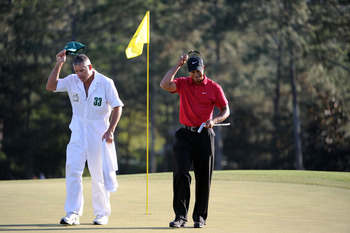 Harry How/Getty Images
Tiger announced that he would be returning to play at the Masters. When he arrived, he admitted in his first press conference he had done things that were "just horrible." Many wondered why he chose Augusta, but the venue is a part of his mystique, and it made sense due to the protection he would be allowed.
13. Low: Awful Outing at Bridgestone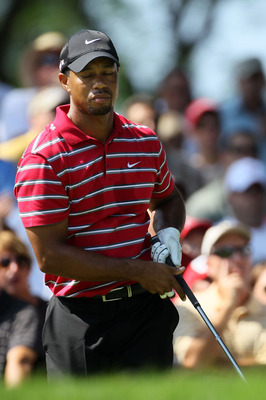 Andy Lyons/Getty Images
Along with his highest 36-hole score ever, Woods also added on his highest 72-hole score at 298 in the Bridgestone Invitational. He finished in a tie for 78th, and beat just one other player.
12. High: Mike & Mike Interview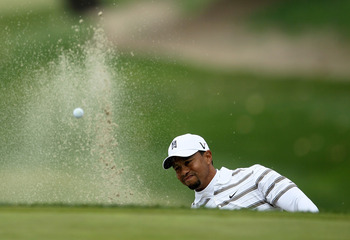 Stephen Dunn/Getty Images
He's never been the greatest interview, but you've got to credit Tiger for being open and candid in his interview on the Mike & Mike show later this year. It wasn't the most introspective interview, but impressive that he opened up as well as he did after everything that's happened this year.
11. Low: Tiger & Hank Part Ways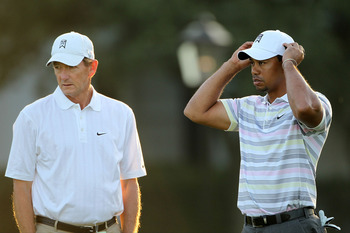 Jamie Squire/Getty Images
In May, it was announced that Hank Haney and Tiger Woods were no longer working together after six years. There was speculation as to why, but there's no doubt Haney was Woods' best swing coach since he began as a pro under Butch Harmon.
10. High: Surge at The US Open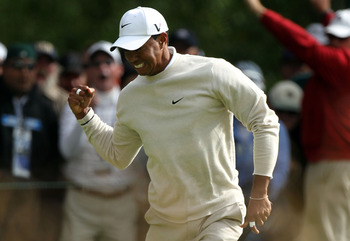 Stephen Dunn/Getty Images
Woods finished the third round of the US Open with a 66, shooting a 31 on the back nine to place himself into the next-to-last group for Sunday's final round.
9. Low: Bogeys Kill at US Open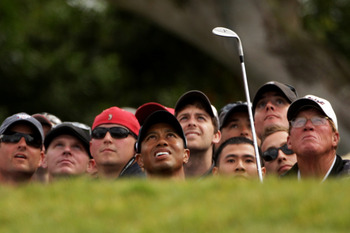 Andrew Redington/Getty Images
On the final day of the US Open at Pebble Beach, Woods bogeyed five of the first 10 holes, and didn't have a chance after that. He finished tied for fourth.
8. High: Woods Talks To Foley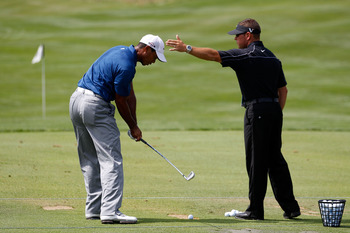 Chris Graythen/Getty Images
Word surfaced in early August that Woods was seeking advice from Sean Foley on his swing, and that he wanted him to videotape it. Golfers are always working on their own time, constantly tweaking and fine-tuning, but having an extra set of eyes will only help Woods in 2011.
7. Low: Falters at Chevron World Challenge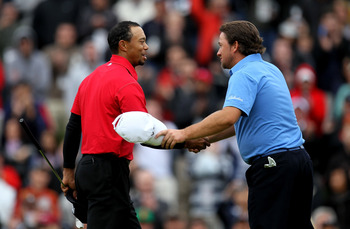 Stephen Dunn/Getty Images
It looked like Woods would get his first victory of the year in his tournament, the Chevron World Challenge. Woods entered the final round with a four-shot lead but coughed it up and lost in a playoff to U.S. Open champ Graeme McDowell.
6. High: Strong Start at Augusta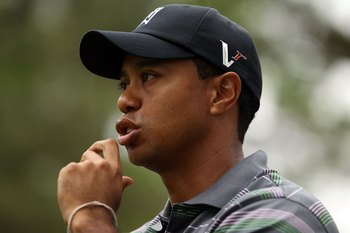 Streeter Lecka/Getty Images
You would have thought he would be rusty, but Tiger returned to golf and finished the first round at the Masters with a 68. It was the first time he finished under 70 in the first round.
5. Low: Divorce Becomes Official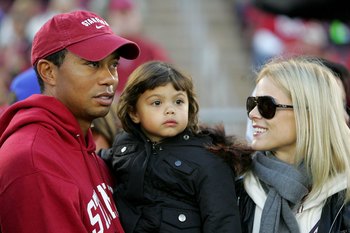 Ezra Shaw/Getty Images
After all the headlines and gossip stories, Woods and his wife Elin Nordegren were officially divorced in late August.
4. High: Top Five Finish
Streeter Lecka/Getty Images
Despite a bad start, Woods finished with a 69 and tied for fourth in the Masters. It would have been stunning to see him don another green jacket, but after everything he'd been through, a top five finish was pretty impressive.
3. Low: Westwood Assumes Top Spot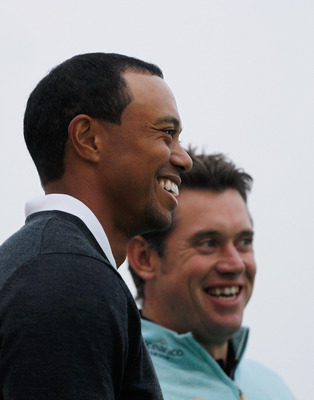 Scott Halleran/Getty Images
For 281 straight weeks, Tiger Woods had been the world's No.1 golfer, but that ended in late October when Lee Westwood became the new No.1. Woods fell to second.
2. High: Personal Peace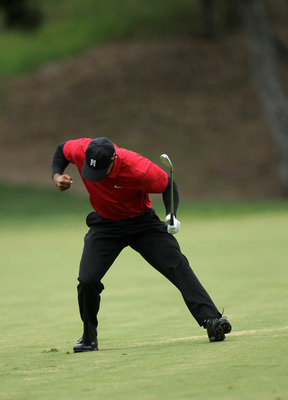 Stephen Dunn/Getty Images
Prior to hosting the Chevron World Challenge, Woods said he's grown a lot personally and became accountable for his actions.
"I learned a lot about myself, and I learned how things went wrong, why they went wrong, and had to take a pretty deep and introspective look at myself. And there wasn't a lot of things I like about it," Woods said in an Associated Press article. "But I had to do it, and I did it, and grateful that I did.

"I think that I come from a much better place, much more grounded place now than I ever have before."
1. Low: The Apology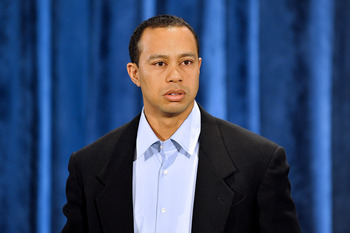 Pool/Getty Images
In mid-February, Woods finally emerged from seclusion and gave a statement on live television, apologizing for his actions pertaining to his marriage. It was beyond awkward, especially since his mother was sitting front row but not his wife. The whole event was incredibly staged, too, with only close friends and business associates allowed in the room.
Keep Reading