WWE Survivor Series 2010: Power Ranking the Current Top 10 WWE Title Contenders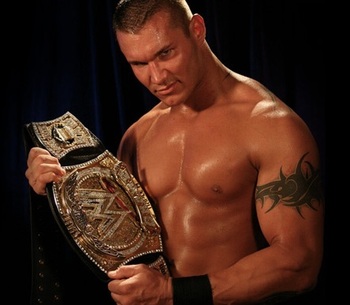 2010 has been a fairly sparse year for title changes, especially the WWE Championship.
Sheamus entered the year as champion but lost the title to John Cena at Elimination Chamber. However, just after the match had finished, Mr. McMahon demanded that the newly crowned champion would face Batista. Batista subsequently won the gold marking one of the shortest title reigns in history.
Cena defeated Batista for the title at WrestleMania and also won the rematch at Extreme Rules in a Last Man Standing match. At the Fatal-4-Way PPV, Sheamus regained the WWE Championship after pinning Cena following interference fom The Nexus.
Current champion Randy Orton won his sixth WWE Championship at Night of Champions in a Six-Pack Elimination Challenge.
Orton successfully defended the title at Hell in a Cell against Sheamus and although he technically lost to Wade Barrett at Bragging Rights, he kept his title. "The Viper" will face off against Barrett again at Survivor Series and I now look at the top 10 contenders for the WWE Championship.
10. CM Punk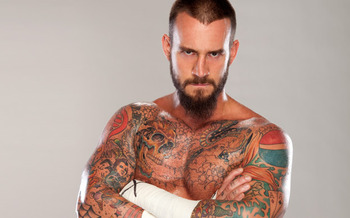 Photo courtesy of wwe.com
Punk would have been a lot higher on this list but due to his recent injury, he has slipped down. He has suffered a hip injury which will apparently keep him out until the end of the year.
He has always been a big deal in the WWE. I think most WWE employees and even Vince McMahon himself were as surprised by the reception Punk got. He had a massive following which is uncommon for an independent wrestler.
He's a three-time World Heavyweight Champion and was recently traded to RAW in return for Edge. Punk has yet to make his mark on RAW but will soon enough.
9. Ezekial Jackson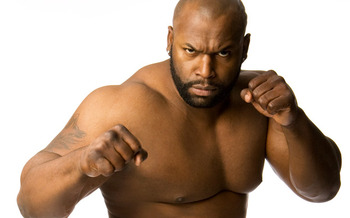 Photo courtesy of wwe.com
Most of Jackson's impact in the WWE came from his ECW run. Jackson was an integral part of the ultimately failed third show and even won the ECW Championship along the way.
2010 hasn't been a great year for him though. After ECW's demise, Jackson was sent to SmackDown but didn't last long as he suffered a tear in his right quadriceps muscle at a house show.
Whilst injured, Jackson was drafted to RAW and recently made his return at Bragging Rights as part of Team RAW.
In this week's RAW, he squashed Zack Ryder in dominating fashion. How far can Big Zeke go?
8. R-Truth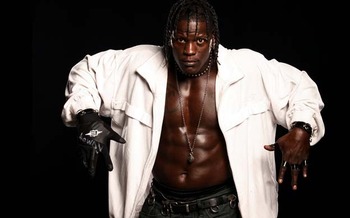 Photo courtesy of wwe.com
R-Truth, real name Ron Killings, is an experienced competitor in the ring. This isn't his first spell in the WWE; you may remember him as K-Kwik back when it was still called the WWF.
Since his return to the WWE after a five-year run in TNA, R-Truth has found it hard to make any real impression apart from with his entrance music.
He's a good worker though and has been in a WWE Championship match recently, at WWE Elimination Chamber.
He was also in this week's main event of RAW in which he pinned David Otunga. Whatever people say about him talent wise, the man is creeping into the picture.
7. John Morrison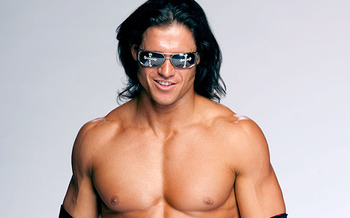 Photo courtesy of wwe.com
Morrison was always seen as a tag team competitor. It's no surprise since he had so much success with first MNM and then later with The Miz.
He's a three-time Intercontinental champion and also carried the ECW Championship for a while.
He has the look and in-ring ability to go far but has always been a bit suspect on the mic. Many fans feel though that Morrison deserves his crack at the main event scene.
6. Triple H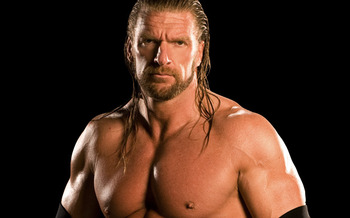 Photo courtesy of wwe.com
Even though Triple H hasn't been seen in the WWE since Extreme Rules, I'd still put him high on this list.
"The Game" lost on his last appearance in a WWE ring; a street fight to Sheamus. However, there has been talk recently of a return and he was involved in the Fan Appreciation Supershow in Hartford, Connecticut, last Saturday.
With Triple H's return looking close and with his new role as executive senior advisor confirmed, expect him to come back as strong as ever.
5. Daniel Bryan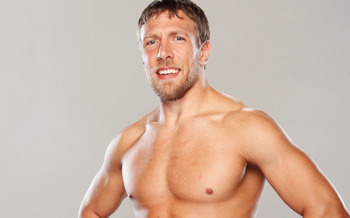 Photo courtesy of wwe.com
Bryan has really impressed since his arrival into the WWE. His run so far hasn't been all plain sailing though. He was a part of The NXT attack on RAW but was subsequently released after he choked ring announcer Justin Roberts with his own tie.
He was soon given a second chance though, and returned at SummerSlam and was a member of the victorious Team RAW as they beat The Nexus.
At Night of Champions, Bryan won his first championship in the WWE as he beat The Miz for the United States Championship.
He has recently beaten Intercontinental champion Dolph Ziggler three times in a row and looks in great shape. His WWE career so far has been fairly short but expect him to be in the World Title picture sooner rather than later.
4. Sheamus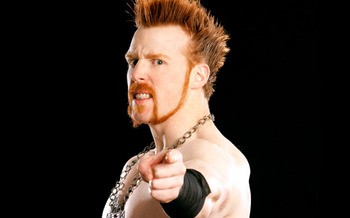 Photo courtesy of wwe.com
Considering he has only been in the WWE for just over a year, Sheamus has accomplished a lot in that short amount of time. He is a two time WWE Champion, defeating John Cena both times.
Sheamus has recently started feuding with Santino Marella and John Morrison. This would point to a break from main event competition for "The Celtic Warrior", something which he has become accustomed to.
The WWE obviously rate him highly though so he still sits high on this list.
3. The Miz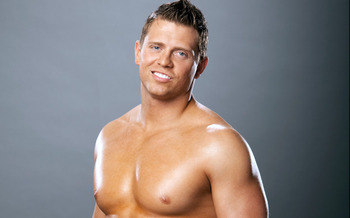 Photo courtesy of wwe.com
You may question why The Miz is so high but he has really improved in recent times. He's nothing like The Miz of old and really looks a legitimate player.
He's a two-time Tag Team champion as well as a two-time United States champion but he could easily make the transition to main event star. He's good in the ring and has always been brilliant on the mic.
Add this to the fact that he has the Money in the Bank briefcase still (Apart from the injured Mr. Kennedy, no MITB winner has failed to go on to win the world title) and this puts The Miz right up there.
2. John Cena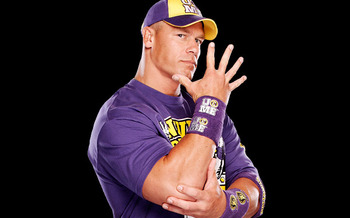 Photo courtesy of wwe.com
John Cena is no stranger to the WWE Championship having won it seven times.
Cena, along with CM Punk, was the first victim of The Nexus' vicious attacks. Since then, Cena and Wade Barrett haven't exactly seen eye to eye.
At SummerSlam, Cena, along with Edge, Chris Jericho, John Morrison, R-Truth, Daniel Bryan and Bret Hart formed Team RAW to take on The Nexus. Team RAW won the match but that couldn't stop The Nexus for good. Cena challenged Barrett to a match at Hell in a Cell which he lost; he was subsequently forced to join Nexus.
Cena was told to follow Barrett's orders by the anonymous RAW GM or face being fired. Cena helped Barrett win by disqualification at Bragging Rights but will be in the spotlight again as he will be the special referee for the rematch between Barrett and Orton.
If Barrett loses, Cena is fired. If Barrett wins, Cena can leave The Nexus. Cena made it clear that whatever happens at Survivor Series, he will come after Barrett.
1. Wade Barrett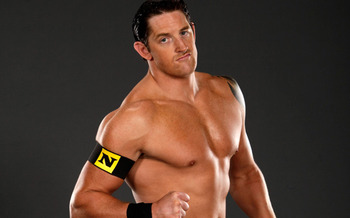 Photo courtesy of wwe.com
Barrett has really turned heads since his arrival into the WWE. Barrett along with the rest of the NXT Series 1 cast invaded RAW and since then, The Nexus have run riot. The group have gone from strength to strength with Barrett being the main man.
Barrett has been involved in a long standing feud with John Cena and beat him at Hell in a Cell to force him to become a member of The Nexus. The following night on RAW, Barrett won a battle royal to establish himself as the #1 contender for Randy Orton's WWE Championship.
He received his title shot at Bragging Rights, and won the match by disqualification after Cena attacked him during the match. Cena was told he had to help Barrett win the match or he would be fired and he did exactly that but Orton kept the belt.
The leader of The Nexus will receive another title shot at Survivor Series and has told Cena (who is special referee) that if he doesn't become WWE Champion, he will be fired.
With this being the case, it's pretty self explanatory as to why Barrett is ranked at No. 1.
Keep Reading