Election Day 2010: 10 Athletes Who Should Get Into Politics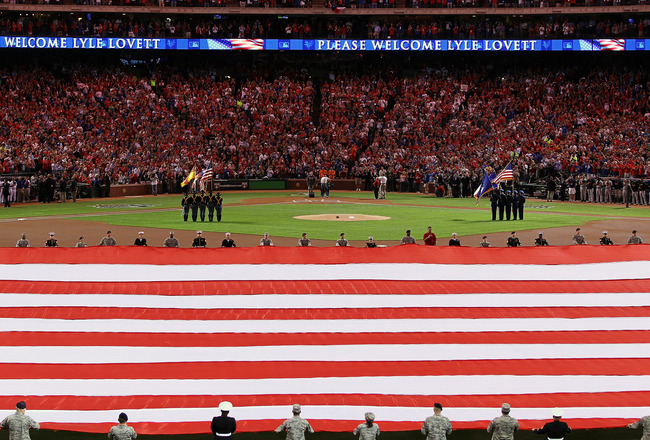 Doug Pensinger/Getty Images
I hope everyone that knows the slightest bit about politics (I don't) goes out to their local voting offices and lets their voice be heard today.
This got the B/R family thinking: What 10 athletes should go into politics?
Now, I don't take politics as seriously as, well, anyone, so these are mostly based on either if I think they'd be a good addition to the government based on their integrity, or based on my personal enjoyment.
1. Derek Jeter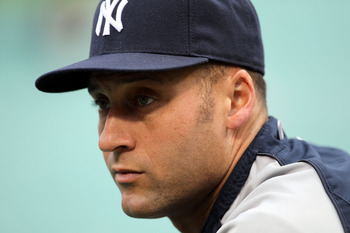 Stephen Dunn/Getty Images
One of the greatest team captains in baseball history for one of the most successful franchises in professional sports history.
The face of the Yankees would be a good face for the government. How much more difficult can running the country be than running the Yankees?
2. Tom Brady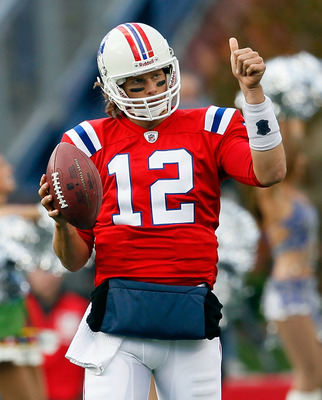 Jim Rogash/Getty Images
I could actually see this one happening. The New England Patriots QB is already interested in the workings of the American government.
He could make a run into office based on his social status, much how Jesse Ventura and The Terminator got in.
3. Randy Moss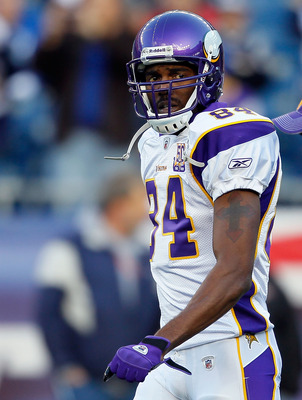 Jim Rogash/Getty Images
Why not? He's always been one to tell the truth, which is much needed in politics these days.
Of course, Randy Moss will only answer his own questions.
Since he's currently unemployed—it's not all that out of the realm of possibilities.
4. Shaquille ONeal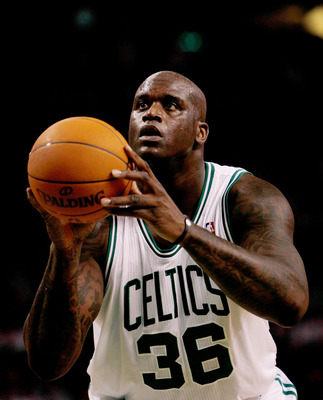 Jim Rogash/Getty Images
Here's another guy who has no problem opening his big mouth.
You think terrorists are going to mess with this country when a guy that big is in office?
5. Tim Lincecum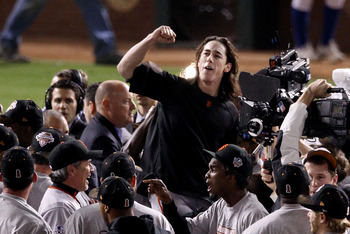 Christian Petersen/Getty Images
In this accompanying picture, Tim Lincecum is hoisted on the citizens shoulders for ending World Series hunger in San Francisco.
If he dyed his hair a deathly white, he could pass off as one of the Presidents of the old days that wore the powdered wigs.
6. Barry Bonds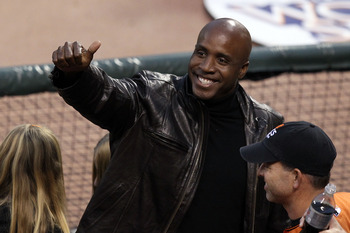 Christian Petersen/Getty Images
It's been overshadowed with the steroid scandal, but Bonds is one of the more positive people... ever. Positivity is a must-have in governmental affairs.
In this picture, Bonds is giving his vote on whether steroid use should be overlooked in professional sports. Zing.
7. David Wright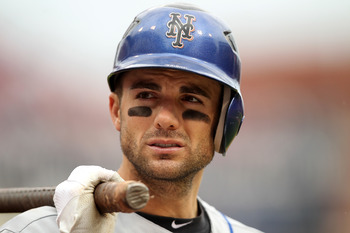 Hunter Martin/Getty Images
David Wright has a $1 million smile (not pictured here). But how can you smile with how the Mets have played the past four seasons?
Wright has been the face of the Mets' failures—and that's a good thing. America needs someone in front of the camera to take responsibility for things, and Wright has done nothing but that in his major league career.
8. Brett Favre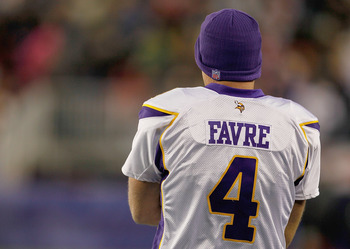 Jim Rogash/Getty Images
Nothing reeks of America like indecision. Favre could be the only president to leave the presidency—and come back. Several times.
9. Jeff Francoeur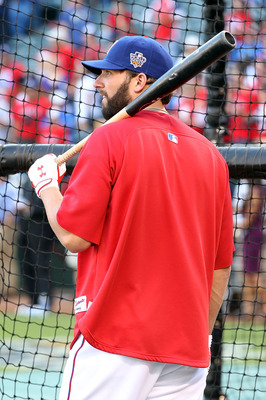 Christian Petersen/Getty Images
This comes with a little bit of a bias, as I think Francoeur is the nicest guy in baseball. He'd be a good addition to any governmental house.
Hopefully the voters don't base their votes on stats, though, because Frenchy will be out of luck.
10. Justin Bieber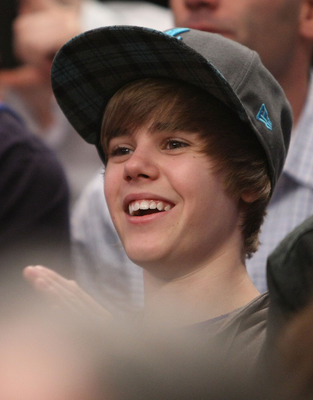 Nick Laham/Getty Images
Keep Reading