Beatrice Capra: Where Does She Rank Among Top Teens Ever at U.S. Open?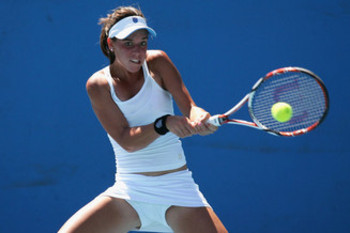 Beatrice Capra, an 18-year old tennis player from Maryland, just managed an impressive win over No. 18 seed, Aravane Rezai at the U.S. Open.
Even though Capra is young, she certainly didn't play like an amateur, gaining a 7-5, 2-6, 6-3 victory to advance in the tournament.
Currently ranked 371st in women's tennis, Capra is off to a good start, and we see flashes of past teen tennis stars in her game.
Even though Capra's career is just getting started, she definitely has a chance at dominating the tennis world in the future.
Let's take a look at how she ranks amongst the top teens to ever play at the U.S. Open.
12. Beatrice Capra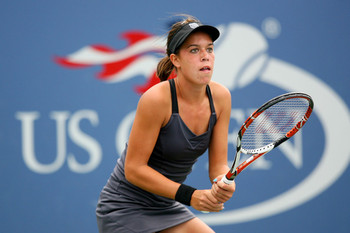 Capra starts our list simply because we have yet to see what she is truly capable of. While she showed promise in her U.S. Open win, only time will tell if Capra will make winning a habit.
11. Melanie Oudin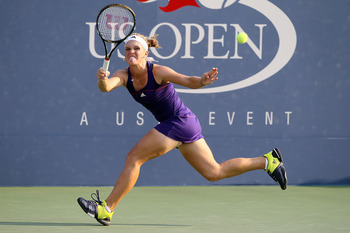 Jim McIsaac/Getty Images
Beatrice Capra has been compared to Melanie Oudin, who has also had success early in her career. Oudin made it to the quarterfinals of the U.S. Open last year at the age of 17.
Melanie Oudin is currently ranked No. 43 in women's tennis.
10. Sania Mirza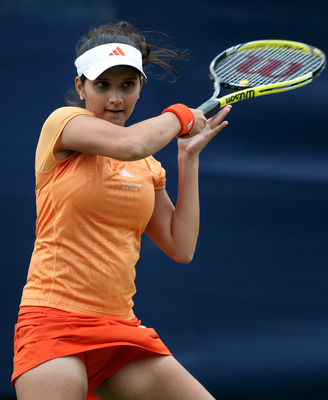 Ross Kinnaird/Getty Images
Sania Mirza is a 23-year-old from India, and she is the highest-ever ranked female Indian tennis player. At the 2005 U.S. Open, Mirza became the first Indian woman to make it to the fourth round of the tournament.
And she was 18 years old.
9. Laura Robson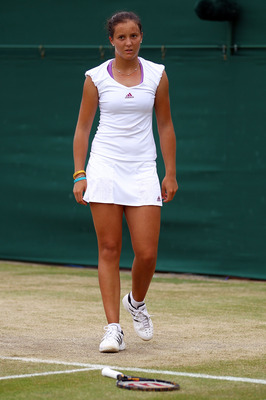 Julian Finney/Getty Images
Robson is only 16 years old, and she made it to the final round at the U.S. Open (junior) in 2009. She's looking strong this year as well, already defeating second seed, Jelena Dokic.
The young tennis star has run into some controversy early in her career. She was interviewed by Vogue UK, where she basically called other female tennis players "sluts." WTA intends on reviewing the transcripts of the interview.
8. Simona Halep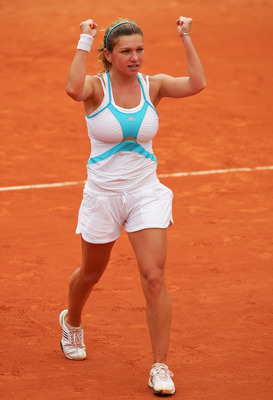 Matthew Stockman/Getty Images
Even though this 18 year old lost to No. 4 seed, Jelena Jankovic, in this year's U.S. Open, she may have found a way to improve her game.
Widely recognized by male fans for her enormous... assets, Halep has decided to undergo breast-reduction surgery.
We know you're disappointed, guys, but those things really get in the way!
7. Jennifer Capriati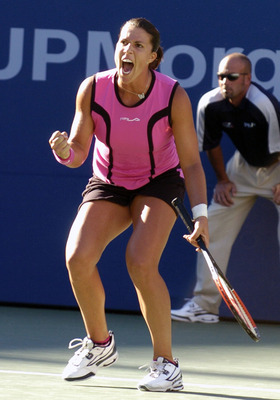 A. Messerschmidt/Getty Images
Capriati became the youngest player to ever earn a spot in the top 10 at the age of 14, and she can boast six singles titles (including a gold medal).
Unfortunately, Capriati was rushed to a hospital earlier this summer due to an overdose on prescription drugs. She recovered, and her family maintains that this was not a suicide attempt.
6. Steffi Graf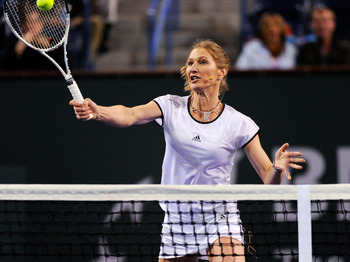 Kevork Djansezian/Getty Images
Steffi Graf was only 19 years old when she won her first U.S. Open, and then she went on to dominate the tournament with four more wins.
Billie Jean King has called Graf "the greatest women's tennis player of all time."
That is very high praise from such a legend!
5. Serena Williams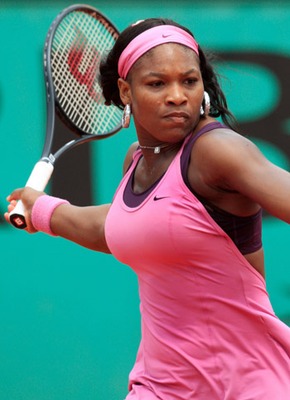 Serena Williams has won the U.S. Open twice and is currently ranked the No. 1 women's tennis player in the world.
Despite her obvious temper, there is no questioning the talent of Serena Williams.
4. Tracy Austin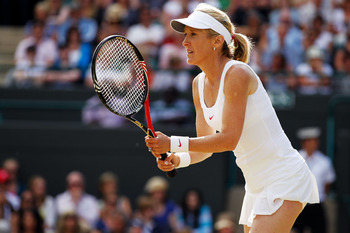 Matthew Stockman/Getty Images
Tracy Austin won her first U.S. Open at the age of 17, and she later went on to win the tournament again in 1981.
Austin must have quite a bit of luck at the U.S. Open because her two wins here are her only slam titles.
3. Chris Evert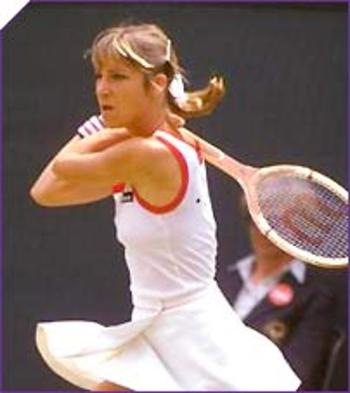 Chris Evert made her debut at the U.S. Open at age 16, and she made it to the semifinals and was defeated by Billie Jean King.
Evert is regarded as on of the best female tennis players ever, and she went on to win the U.S. Open six times.
2. Martina Navratilova
Although Navratilova didn't win her first U.S. Open until she was much older, she made her fist appearance at the tournament when she was 18 years old (and she can't fault herself for losing to Chris Evert).
Navratilova went on to win 18 Grand Slam singles titles throughout her career.
1. Billie Jean King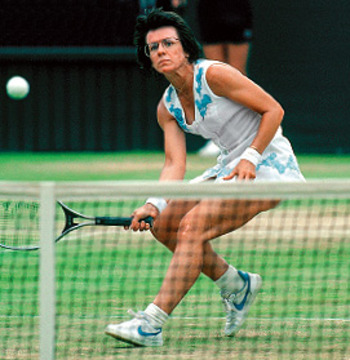 The ever-opinionated Billie Jean King appeared at her first U.S. Open when she was only 15 years old.
King has carved herself a place in sports history both with her numerous titles and her political activism.
King is the founder of the Women's Tennis Association, and she is best known for her appearance in the "Battle of the Sexes," where she defeated Bobby Riggs.
Keep Reading