10 Must-Follow College Football Recruiting Twitter Accounts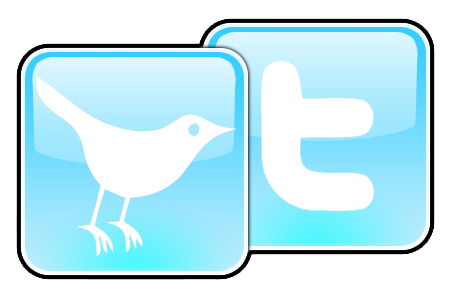 Other B/R slideshows have covered the must-follow NFL athletes and other insiders for sports, so I thought I would return to the Recruiting 101 topic and tip my hand as to how this all gets written.
Writing about recruiting for Bleacher Report 10 years ago would have been technically impossible. Without the direct, immediate access to the knowledge the mainstream beat writers have, there would be no way to keep up with the big movements and bigger landings of the day-to-day.
Twitter's short bursts of activity and condensed information fit the fast-paced world of recruiting to a T.
Here are 10 accounts you would be wise to follow if you want to have your ear to the ground.
Begin Slideshow

»
Handle: @247sportsdotcom
24/7 Sports is a start-up recruiting website, new within the past month. As such, they're still working out some of the kinks. The breaking news and notes haven't started to flow yet, but when they do, this will be a company worth following.
At the moment, they're essentially absorbing or luring away many of the top recruiting writers that were either independent or dissatisfied with the rigorous and somewhat old-school framework of Scout and Rivals.
Once they reach full strength, they should be a heckuva contender.
Handle: @EdAschoffGSun
Who he is: a beat writer for the Gainesville Sun and its subsidiary, Gator Sports.
I don't remember when I first stumbled across Ed Aschoff's Twitter account, but he's been an invaluable source for following Florida Gators and general SEC recruiting ever since.
He's thorough, provides interesting updates on individual and, most importantly, will concede when Florida is out of the race, which is sometimes rare to find.
His coverage of the July Gridiron Kings 7-on-7 event in Orlando was outstanding, about as close as you can come to visualizing the event itself in 140-character-or-less morsels.
Handle: @JCShurburtt
Who he is: J.C. Shurburtt, formerly of ESPN, now taking over as lead recruiting analyst for 24/7sports.com
I've ragged on Shurburtt before—his tweets can sometimes start to look like "Saw (SEC Commit) (Player's Name) work out today...awesome upside".
But he really is one of the top recruiting analysts out there, with unprecedented access to recruits and good discretion for what should and should not qualify as breaking news. For the individual news that he retweets alone, he's worth a follow.
My Twitter account is a mess of recruiting updates and weird asides about Jack Kevorkian, so I know how difficult it is to remain professional all the time.
Handle: @ChadSimmons_ (note the underscore there)
Who he is: Chad Simmons, Scout's Southeast Recruiting Analyst
Chad Simmons' account provides a wealth of information not just about 2011 recruits, but, predominantly, 2012 and 2013 recruits. Chad initiates a lot of in-person evaluations of recruits working out at their schools and has a huge jump on the big-time Southeast recruits of tomorrow.
Unfortunately, many of his news and direct links go to articles behind a paywall. But for the personal evaluations, he's second to none.
Handle: @RecruitingAJC
Who he is: Chip Towers, writer for the Atlanta Journal-Constitution
Chip Towers has recruiting in and around the Peach State on lockdown.
Towers' and the AJC's, main interest is in Georgia and Georgia Tech recruiting, but I've seen Towers go beyond the scope of Georgia, writing eloquently about Vanderbilt commit Ra'Shaun Bennett, the running back recruit who was shot to death by his mother's boyfriend in February.
Definitely worth a follow for his Ten@10 Mailbag, too.
Handles: @TomVH and @U_Recruit
Who they are: Tom VanHaaren, independent/Michigan-focused recruiting analyst, and U Recruit, independent recruiting website and go-between for recruits and coaches
I met Tom through Michigan football blog MGoBlog, where he provided updates and personal interviews with Michigan's targets on the recruiting trail. Tom's approach was simple: call the kid up and see what he thought of his Michigan offer.
He started U Recruit earlier this year (I joined him in June), and we now blog 24/7 not only on the big movements in recruiting, but on whether they were the right movements.
Tom is a must-follow for most Big Ten fans, while U Recruit tweets and retweets on a more national scale, and is a must-follow for everybody.
Handle: @ThaRinger
Who he is/they are: Either Charles Drake or Kevin Ledford, or both.
ThaRinger is an independent recruiting website and, in many ways, a superior alternative to the mainstream recruiting websites. Their information is free and their evaluations just as sound.
They retweet mainly SEC- and Southeast-related movements.
Handle: @therecruitnik
Who he is: Sporting News writer Brian McLoughlin
If you're interested in recruiting but don't put a big priority on knowing the big news immediately, this is a great account.
Though they often come the evening of or morning after a commitment, the write-ups are always solid, take time to mention a recruit's competitive offers and generally offer a quote or two directly from the recruit vis a vis his decision.
Occasionally, The Recruitnik will also run an update on what schools a player is down to as well. Also, the focus is completely national...no SEC or Big Ten or Pac-10 bias here.
Handle: @ESPN_OTT_FB
Who they are: You know who
I have a love-hate relationship with ESPN's on-the-trail account. About 50% of the updates include enough information just in the headline that you should know enough without needing to read the article (which is protected by a paywall).
But for the other 50%, you're presented with an enticing piece of information—i.e. "Touted five-star running back Dennis America down to four"—that you want to know more about... and can't, because of the paywall.
In general, it's a useful service, covering national recruiting and providing up-to-the-minute reactions on recruits and their decisions. But if you believe recruiting news should be free or are just tired of the Worldwide Leader, I wouldn't recommend following.