Meet New WAG Jessica White: T.O.'s Girlfriend and TV Star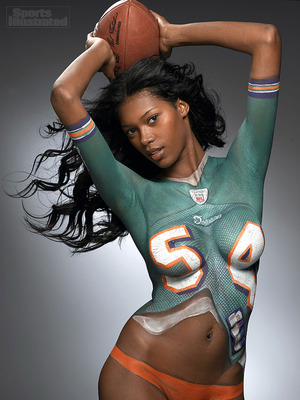 Meet Jessica White. She's Terrell Owen's latest girlfriend and television co-star. T.O. is currently filming scenes for his VH1 show, and Ms. White was on set. Actually, the New York Post reported seeing her in T.O.'s trailer. Hmmmm...
The two have been called inseparable as they walk around Buffalo and Los Angeles together at all times. But we all know T.O.
Jessica White, Star at 16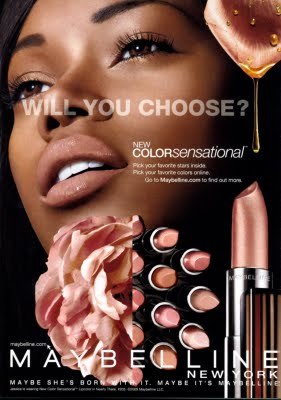 Jessica White became a fashion and modeling sensation at the age of 16. She was discovered in her native town of Buffalo. Buffalo is the home of the Bills, where Owens played in 2009-2010.
At the young age of 16, she landed a deal with IMG Agency, From there she modeled for Gap, Covergirl, and other famous companies.
"The Model of Her Generation"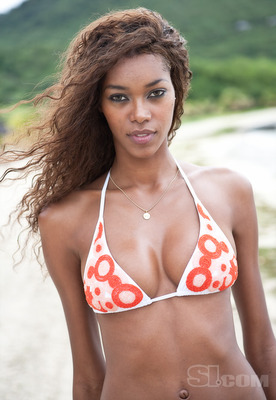 Tyra Banks dubbed White as the "model of her generation."
Not only was she recognized by Tyra Banks, but famous designers like Tommy Hilfiger, Ralph Lauren, and Oscar De La Renta were also among those that asked for White to model for their products.
The Sports Illustrated Era Begins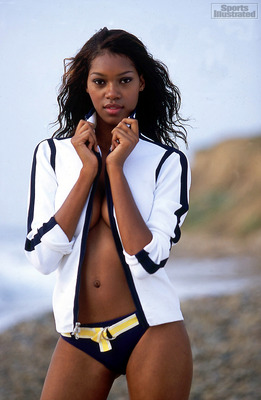 2004 was White's first year with Sports Illustrated, as she was featured in their swimsuit issue. This was definitely a long stride in her career as a professional model.
2005 Swimsuit Issue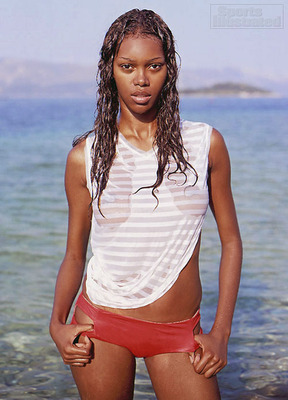 White was selected to the 2005 swimsuit issue of Sports Illustrated.
Her Success Continued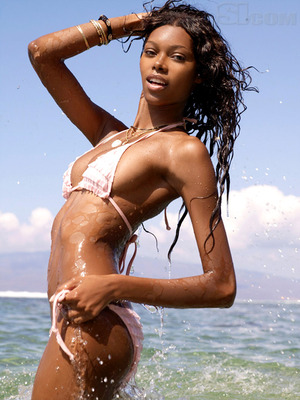 Her stardom was off the charts. She was featured in the 2004, 2005, 2007, 2008, 2009, and 2010 issues of the highly appreciated men's magazine. White is one of the best in modeling and will continue to be so for a while. Her era with Sports Illustrated is not over yet.
Athletic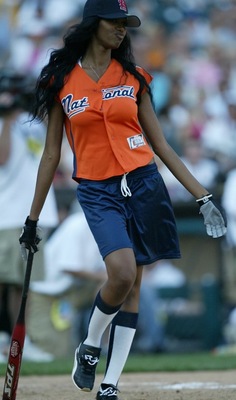 Jessica White batted in the 2007 Celebrity All-Star Softball Game at AT&T Park. Ichiro Suzuki may have hit an inside-the-park home-run in that year's All-Star game, but Jessica White rounded the bases in finer fashion.
Movie and Music Video Star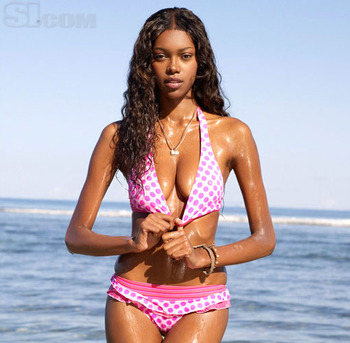 White starred in Big Momma's House 2 and has been featured in music videos for Robin Thicke, Jay-Z, John Legend, and Trey Songz. Simply put, most entertainers want to have a great physical appeal to their audience and Jessica White gets that done.
Linked to Former Boyfriend and Oscar Winner Sean Penn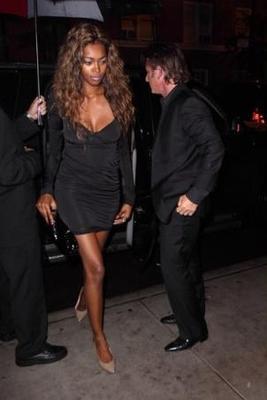 Before she had a dose of Terrell Owens in her life, many magazines and gossiping websites linked Jessica White to actor Sean Penn.
Have we seen enough of Jessica White?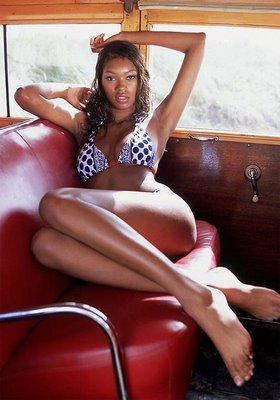 The answer is simply no. She was on America's Next Top Model and will be on T.O.'s new show. The show will just get her name out there even more. Step aside Tyra Banks! Jessica White is now the Model of THIS generation!
Even Terrell Owens Can't Get Jessica Out of His Mind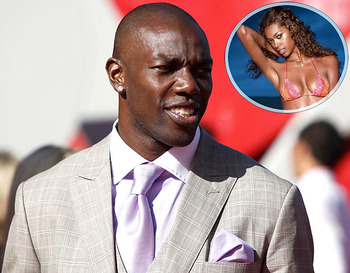 We have come to the end of this slideshow. I'm guessing that by the end of this all you have is envy toward Terrell Owens...and that happens rarely. My advice to Terrell Owens: Don't let this one get away!
Keep Reading