Derek Jeter, Placido Polanco Selections Devalue AL Gold Glove Winners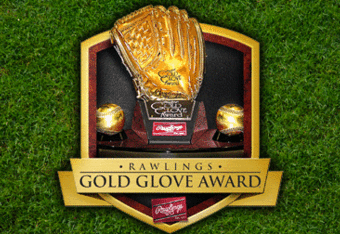 The American League Gold Glove winners are in, and as always, they missed the mark in multiple positions.
First off, let me say that the voters hit the outfield award-winners right on the mark.
Ichiro and Torii Hunter each collected their ninth Gold Glove, and both are well deserving of the award.
On a side note, Ichiro has won the award in his first nine Major League seasons and is the only player to do so. He also extended a streak for the Seattle Mariners, who have now had a Gold Glove winner in a Major League best 23 consecutive seasons.
Moving on to the infield, Mark Teixeira was the easy choice at first base.
Teixeira displays excellent glove work at first and is also one of the most intelligent fielders in the game.
For example, a right-handed first baseman struggles making a throw down to second base when on the inside of the base path, but Teixeira handles this play as well, and usually better, than any left-hander at the position. He has excellent touch on his throws and is able to direct them with pinpoint accuracy.
Evan Longoria was a great choice at third base, and the budding superstar has many more awards coming his way in the future.
He may have lucked out, however, because if Joe Crede had played the entire season, the award may have gone into his hands.
At catcher, look no further than the eye-popping play that Joe Mauer made against the Yankees earlier in the season to see the magnificent way he plays behind the dish.
Mauer leaped out in front of the plate to field a bunt, and when he retrieved the ball, he dove back towards home to tag the runner out at home just in time.
Not only does he make plays like that on a daily basis, but he also commanded a not-so-good pitching staff into the playoffs.
In regards to choosing a pitcher, it is always a toss-up, and why not reward the sure-handed, recently perfect Mark Buehrle?
So with the agreeable selections out of the way, that brings us to the middle infield, where I have to throw my hands up in amazement at the Gold Glove recipients.
Derek Jeter, who was once an elite shortstop, has no business winning the award, and Placido Polanco is by no means the best second baseman in the American League.
At shortstop, where is the love for Marco Scutaro?
He is long forgotten in the powerhouse AL East, but the 33-year-old veteran made only 10 errors in 621 chances during the 2009 season.
Jeter made just eight, but only had 554 chances in five more games played than Scutaro.
This discrepancy in attempts is one of the reasons I would give the nod to Scutaro.
The gap is partially due to Jeter's decreased range and lack of ability to get to balls that other shortstops—like Scutaro—can get their gloves on. That increased range makes for more chances, and therefore more errors.
The bottom line is that you can't make an error on a ball you can't touch, so Scutaro shouldn't be penalized for having just two more errors when he possesses so much better range than Jeter.
Undoubtedly, Jeter received votes for not only his past history, but for the history he passed during the regular season.
He of course passed Lou Gehrig for the all-time Yankees' lead in hits, and I'm sure that many votes were swayed in Jeter's favor based on this event alone.
Don't get me wrong, Jeter is a once-in-a-generation leader and has achieved a level of excellence on the field throughout his career that puts his amongst the game's elite, but he didn't play a Gold Glove shortstop in 2009.
In my opinion, even youthful players like Elvis Andrus and Asdrubal Cabrera made better cases for the award in 2009 than Jeter.
As for Polanco at second base, the voters were certainly persuaded by the gaudy statistic he boasts of making only two errors in 731 attempts during the regular season.
Yet any baseball scout or even your average fan could tell you that Polanco is not on the same level as Dustin Pedroia of the Boston Red Sox.
I personally dislike Pedroia and pretty much despise anything and anyone from Boston, but even my personal thoughts can't drown the fact that the youngster's outstanding play in the field is undeniably good and the award was done a disservice by going to Polanco.
Pedroia has implausibly quick hands and the feet of a dancer when he turns double plays, a characteristic in which Polanco is lagging behind.
Pedroia can also track balls down in shallow right field and deep into foul territory on which no other players, let alone the aging Polanco, can get to within 10 feet.
But the voters saw that Pedroia had the "gigantic" total of six errors in 663 attempts, rendering him unworthy of the honor.
This lazy selection process of Gold Glove winners is thoroughly flawed, and the middle infield choices in 2009 fell perfectly in line with the predictably bad selections year-after-year.
Those who cast a vote rarely can compile a full profile on the player that best defends his position throughout the entirety of the season, and voters are therefore reduced to using highlight reels and stat sheets to form their final decision.
With such an abstract way of reasoning among the voters, it allows room for too many biased opinions to come into play, rendering the award meaningless at many positions and useless for the annals of baseball history.
This article is
What is the duplicate article?
Why is this article offensive?
Where is this article plagiarized from?
Why is this article poorly edited?