It's time to get geared up for the 2014 Masters at Augusta National.
Tiger Woods isn't in the field due to injury. Phil Mickelson is ailing with a strained oblique. Due to the fact that those two golfers are generally each year's favorites by default, the green jacket appears as up for grabs as ever this week.
Not only will favorites such as Rory McIlroy and defending champion Adam Scott be in the mix, but a plethora of players will have a fair shake at taking home the Masters trophy.
There are plenty of golfers who have a great shot of finishing strong despite their less-than-ideal odds. Let's take a look at a handful of dark horses and predict how each will finish after 72 holes.
Masters Odds
2014 Masters Dark-Horse Odds

| | |
| --- | --- |
| Player | Odds |
| Lee Westwood | 40-1 |
| Angel Cabrera | 50-1 |
| Ian Poulter | 55-1 |
| Harris English | 66-1 |
| Jim Furyk | 66-1 |
OddsShark.com
The complete list of Masters odds can be found on OddsShark.com.
Predictions
Lee Westwood (40-1)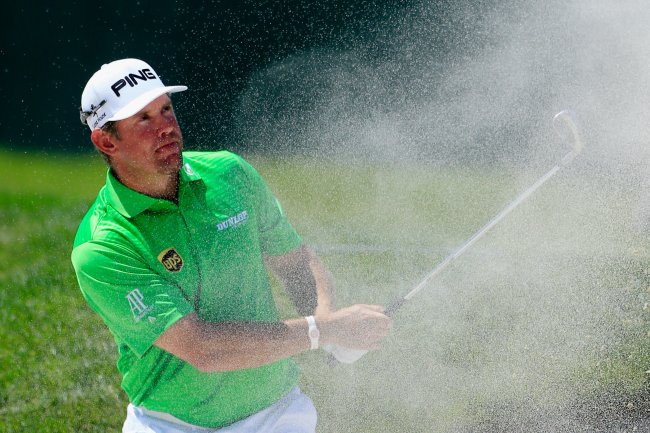 Michael Cohen/Getty Images
This is where the smart money goes.
Lee Westwood has a strong history at Augusta. No matter how well he is playing leading up to the Masters, he always shows up.
In 2010, Westwood finished second in this prestigious tournament—his best-ever finish—but he didn't stop there. Westwood has finished in the top 10 in three of the last four years, including a T8 finish in 2013.
Most active major starts without a victory: Lee Westwood (63), Miguel Angel Jimenez(62), Sergio Garcia (61), Steve Stricker (60) #pgatour

— PGA TOUR Media (@PGATOURmedia) April 8, 2014
In the 14 Masters tournaments Westwood has entered, he's made the cut 11 times. Expect to see Westwood hanging around in a big way on Sunday.
Is this the year he finally gets over the hump and records a win? Yes.
Projection: Winner
Angel Cabrera (50-1)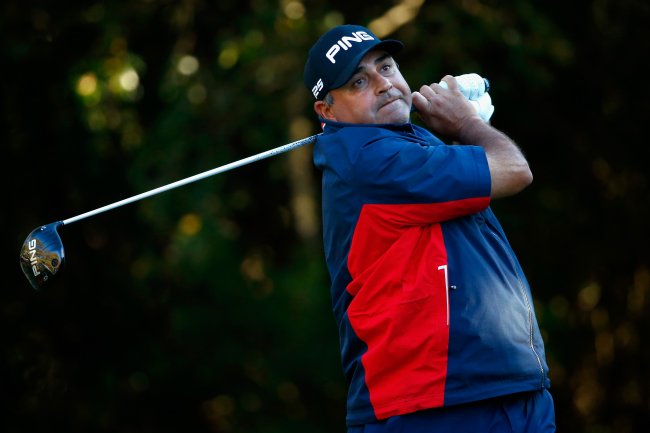 Sam Greenwood/Getty Images
It's hard to believe the 2009 Masters champion isn't getting more love.
Countdown to #TheMasters: This #VaultView commemorates PING Pro @Cabrera_pato's 2009 playoff victory at Augusta. pic.twitter.com/MAfWAkrfHz

— PING GOLF (@PingTour) April 6, 2014
Angel Cabrera flourishes at Augusta National year in and year out. Scott stole the show last year with his dramatic playoff victory, but who did he defeat? Cabrera.
Like Westwood, Cabrera has also participated in 14 Masters and made 11 of those cuts.
He's another player who should be in contention come Sunday.
Projection: Top-five finish
Ian Poulter (55-1)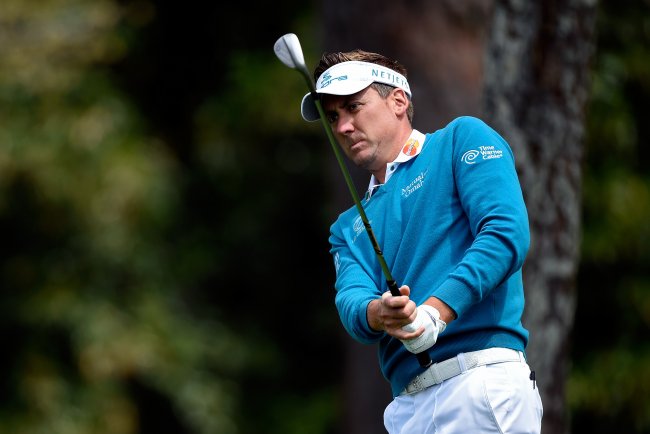 Harry How/Getty Images
Ian Poulter hasn't been playing extremely well in 2014. He's entered seven events and missed two cuts, including the recent Shell Houston Open.
However, Poulter simply can't be counted out due to his recent struggles. Though a streaky player, he is capable of getting on a hot streak and doing some severe damage.
Poulter has made eight out of nine cuts at Augusta, with his best finish coming in 2012 when he took the seventh position.
It's yardage book note transferring time. New book for this year. #AugustaNational #TheMasters pic.twitter.com/KmHliFdEi2

— Ian Poulter (@IanJamesPoulter) April 7, 2014
Expect to see Poulter stick around for the weekend, and if he begins to get a hot hand, his name will appear on Sunday's leaderboard.
Projection: Top-15 finish
Harris English (66-1)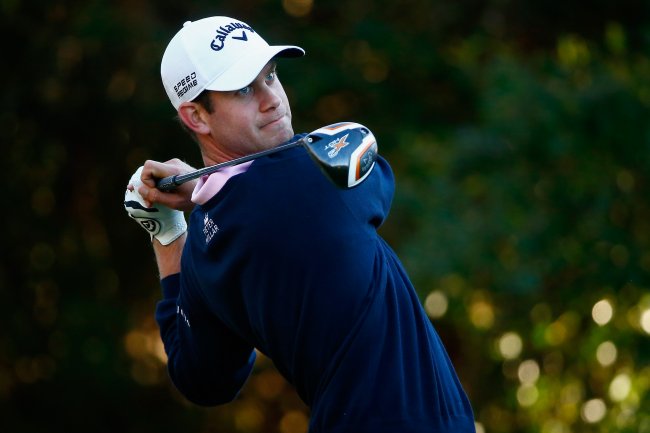 Sam Greenwood/Getty Images
Despite having never played in the Masters, Harris English has plenty of momentum heading into Thursday's action.
Last year, English recorded two victories, with his last coming at the OHL Classic at Mayakoba in November. He continued to surge after that win, starting 2014 off with four top-10 finishes in nine events and no missed cuts.
2014 Masters: Harris English aces 12th hole at Augusta National in practice round http://t.co/zKvKT4UvhY

— Direct Golf (@DirectGolfUK) April 7, 2014
English is a bit of a risky option heading into a tournament in which he's never participated; however, his current hot streak bodes well for his first run at Augusta National.
Projection: Top-20 finish
Jim Furyk (66-1)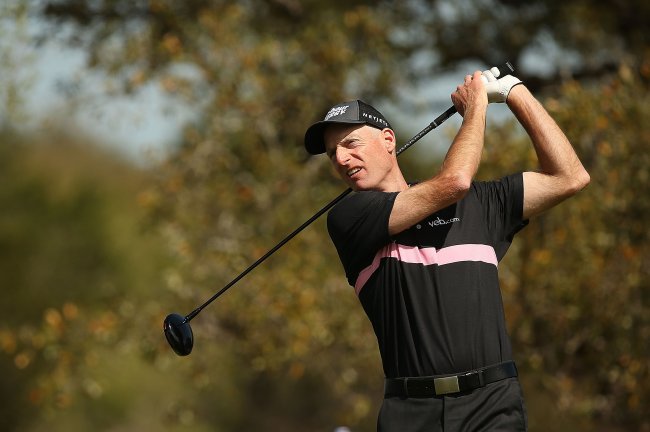 Darren Carroll/Getty Images
Watch out for the steady Jim Furyk.
One of the most accurate golfers on tour, Furyk can keep the ball out of trouble with the best of them. That may be the best quality to have entering the Masters.
No stranger to Augusta, Furyk has played in 17 tournaments, missing only two cuts. He's finished fourth at the Masters twice (1998, 2003) and is known to play well in majors.
Why Jim Furyk relies on "confidence," not his stats, heading into @The_Masters. Jim McCabe blog: http://t.co/TOAPzBsE1s

— Golfweek Magazine (@GolfweekMag) April 2, 2014
Furyk is riding some nice momentum heading into this week's action. He's had two top-10 finishes this season, with his latest coming at the Valero Texas Open.
Furyk's ability to hit greens and fairways in regulation will make him a factor come Sunday.
Projection: Top-10 finish
All player Masters history courtesy of Masters.com's players list.