How Tennis Is Becoming More Like NASCAR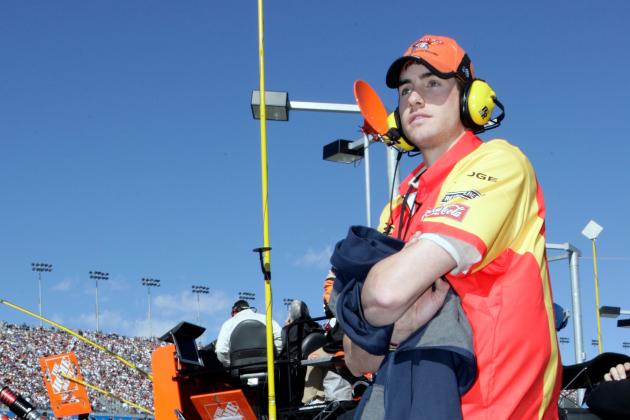 John Harrelson/Getty Images
John Isner serves as honorary pit crew chief for Kyle Petty in 2008.
Tennis and NASCAR, sports with seemingly little in common, are more alike than you think.
When John Isner, who grew up in North Carolina, served as honorary pit crew chief in 2008, he told an ATP staffer that "There a lot of similarities between NASCAR and tennis, where both sports call for you to be mentally focused and tough."
On the surface, the sports appear to be polar opposites. Tennis is usually associated with country club members, while NASCAR caters to country music listeners. In tennis, an international field of players compete all over the world. The closest NASCAR comes to anything international is Richmond International Speedway.
Yet recently, tennis has become more and more like NASCAR.
Begin Slideshow

»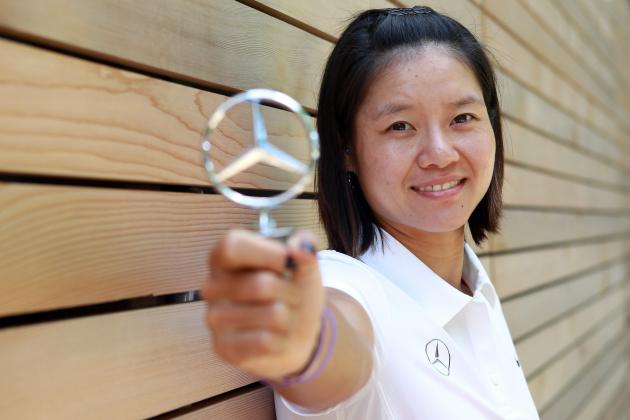 Julian Finney/Getty Images
Li Na shows off Mercedes emblem.
Tennis has always had sponsors. However, it used to be reserved for the tournament instead of individuals.
Now players step onto the court representing two to four brands. With the exception of Wimbledon, players rarely wear all white. They wear colorful outfits with increasingly more logos. When Li Na won the 2014 Australian Open, she did so wearing a Nike shirt with a Mercedes Benz logo on it.
Tennis players haven't reached the full-body billboard status of NASCAR players, but each year, sponsors are gaining more visibility. Last year, the ATP approved players selling space on their hats.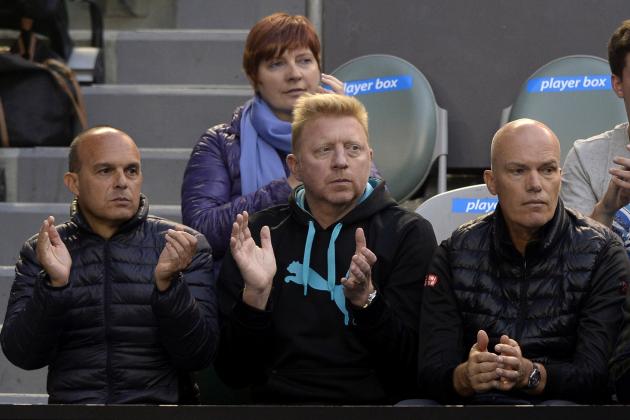 Andrew Brownbill/Associated Press
Boris Becker and members of Novak Djokovic's team.
The group of people in Novak Djokovic's posse has been referred to as Team Djokovic. Like the NASCAR driver, the tennis player has become the face of the team. Similar to the driver's crew, tennis players travel with a coach, trainer, physical therapist and psychologist. Even the players have started using the term "team" when referring to the many assistants and consultants behind their success.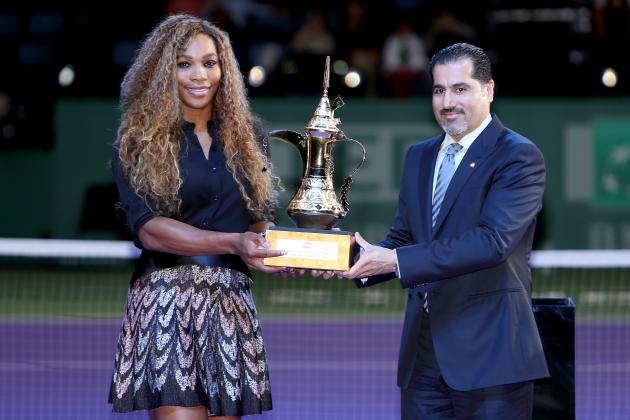 Matthew Stockman/Getty Images
Serena Williams accepts a trophy at 2013 WTA Championships
In 2003, the WTA had its first Year End Championships. The men's tour has had a year-end championship since the 1970s. However, the points race to these season-ending championships look more like NASCAR's Race for the Cup. Both sports use the points races to add a more exciting element to a season of endless venues and contests.
Clive Brunskill/Getty Images
Novak Djokovic is front and center in this 2012 ATP promotion.
Like in NASCAR, the few top players gain most of the attention and the money. Other players are left scrambling for sponsors. Players on the ITF and Challenger tours struggle to afford the expensive travel. In NASCAR, the big names can get a ride. Roger Federer, Rafael Nadal, Serena Williams and Maria Sharapova are the tennis equivalents to Jimmie Johnson, Jeff Gordon and Kyle Bush.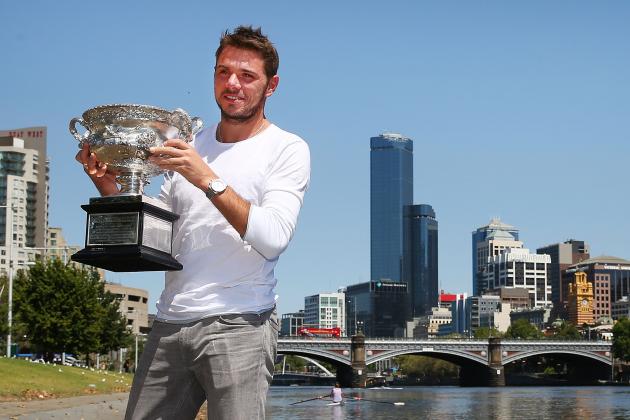 Michael Dodge/Getty Images
Stanislas Wawrinka poses with trophy after winning 2014 Australian Open.
The NASCAR season gets underway in February with the Daytona 500, an event most consider the Super Bowl of stock car racing. In a similar way, the Australian Open, the first Grand Slam on the calendar, acts as the unofficial beginning to the new tennis season.
There's no drawn out preseason. The stakes get high in a hurry.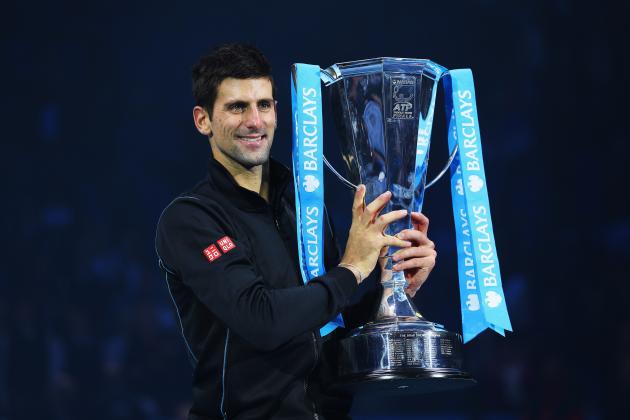 Clive Brunskill/Getty Images
Novak Djokovic holds trophy at 2013 ATP World Tour Finals.
The professional tennis season seems to get longer every year. The ATP World Tour Finals take place in November, the same month that NASCAR is wrapping up its season in Homestead.
The WTA tour runs from January to October. Like NASCAR, by the time the tennis season ends, it's time for it to begin again. Both seasons are arguably too long.