As the first preseason test of the 2014 Formula One season drew to a close at Jerez, one story stood out above all others.
It wasn't the launch of the Mercedes W05 (beautiful) or the Red Bull RB10 (also quite attractive). Nor was it the first sighting of the Caterham CT05, which takes the dubious honor of becoming the worst-looking car to grace F1 since the Ensign N179.
No, what stood out was that most of the teams were totally unprepared for a day of testing, and it was mostly due to the new "powertrains." The simple old V8s have been consigned to history, replaced by incredibly complex turbocharged V6 hybrid units.
Just fitting the engines into the cars and making them work is a challenge, and it seems that this kept most of the teams from setting competitive times.
Renault engine chief Rob White told Autosport's live blog:
We are setting out our stall to run the car, not to spend the week in the garage. But it is extremely important to appreciate how much newness there is with these cars, and how much newness there is with these power units.

The list of things to do is immense and we are not at the level of maturity we would be at this time of year normally, but that is kind of understood and expected.
Only two teams make their own engines in-house, and it was telling that only they looked ready from the off.
Ferrari had an early setback when Kimi Raikkonen stopped on the track without completing a lap, but he got some (relatively) good running in later in the day. After 31 laps Raikkonen ended the session fastest with a time of 1:27.104.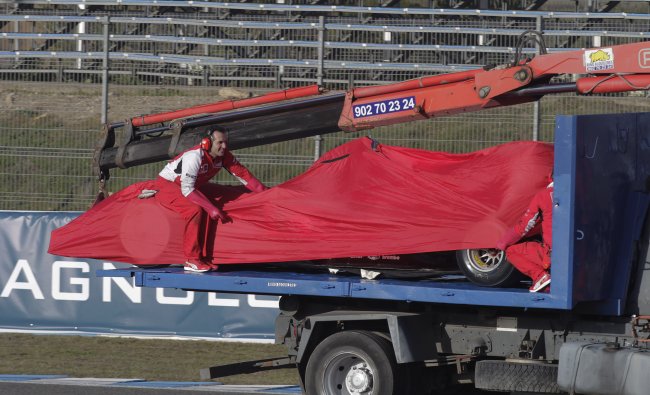 Miguel Angel Morenatti/Associated Press/Associated Press/Associated Press
Fellow manufacturer team Mercedes went out right at the start. They were getting nicely into their stride before a front-wing failure sent Lewis Hamilton into the wall, putting a premature end to their day.
His best time after 18 laps was seven-tenths down on Raikkonen's best, and the Englishman seemed upbeat, despite his visit to the tire barrier.
Incredibly positive start today! I'm really proud of the team for what they've achieved in getting us here!

— Lewis Hamilton (@LewisHamilton) January 28, 2014
Williams was the only other team to set a halfway competitive time (three seconds slower than Raikkonen), but Valtteri Bottas only did seven laps.
World champions Red Bull were having problems and kept the shutters of their garage down until 15 minutes before the end. Three slow installation laps later, Sebastian Vettel's day was over.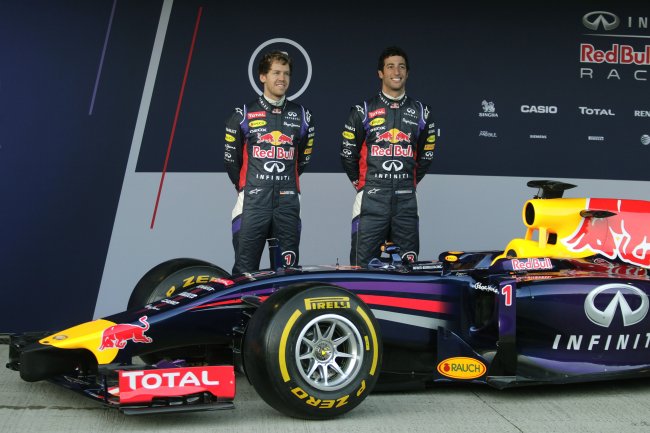 Miguel Angel Morenatti/Associated Press
The other teams with a lap on the board were Toro Rosso (15 laps), Force India (11), Sauber (seven) and Caterham (one).
Marussia didn't have their car in Jerez due to a problem discovered back at their base, while McLaren didn't leave the garage after being hit by electrical problems.
A McLaren team representative told Autosport:
Despite firing up successfully at the MTC last week, the car was predominantly affected by electrical issues during the day.

The subsequent dismantling, inspection and re-installation of several major components ultimately meant we were unable to conduct any running today.
Overall, this was a bit of an anticlimax, but with the benefit of hindsight we should have seen it coming.
With so many changes to the regulations, expecting the teams to have everything ready without any track running was asking too much.
We knew there would be problems at this test, but it seems the issues facing the teams are more substantial than feared. Worries about whether the power units will last a whole race have been pushed aside; completing just one flying lap is an achievement right now.