Australian Open 2014: The Best and Worst Dressed in Melbourne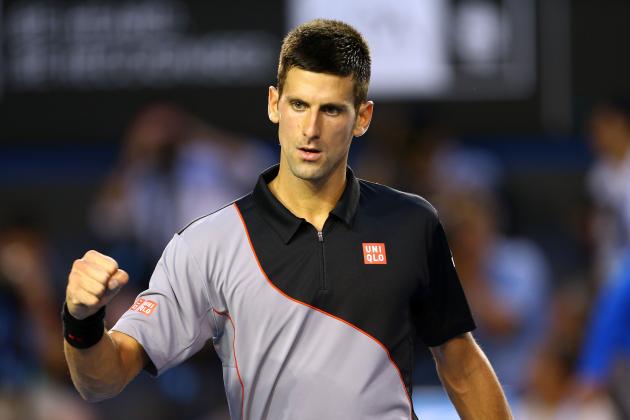 Matt King/Getty Images
Novak Djokovic at 2014 Australian Open
We are in the second week of the 2014 Australian Open. What better time to assess the best and worst dress?
Perennial fashionista Caroline Wozniacki came dressed to impress. Perennial fashion victim Bethanie Mattek-Sands arrived dressed to depress.
The big brands took center stage, outfiting multiple players in their collections. Team Nike unleashed a slew of glacier green dresses. Their top model, Maria Sharapova, led the way. Serena Williams, usually a shoo-in for best dressed, missed the mark this time with an underwhelming pink polka dot Nike dress. Adidas put out two distinctively different styles: the blue Adizero dress for Ana Ivanovic and the Adidas by Stella McCartney worn by Wozniacki.
Which brand won? Depends on who was wearing what? Here are the best and worst dressed at the 2014 Australian Open.
Begin Slideshow

»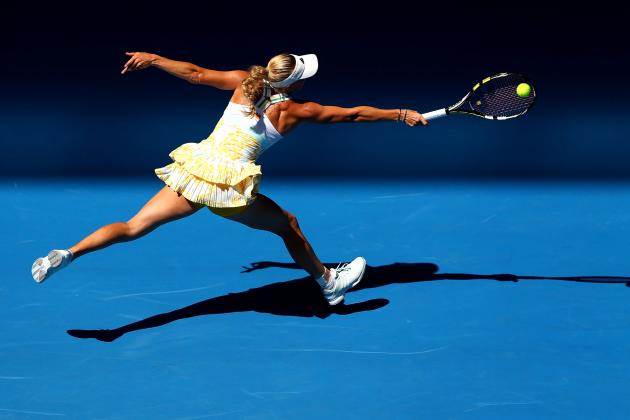 Cameron Spencer/Getty Images
Caroline Wozniacki reaches for ball at 2014 Australian Open
Several women wore some form of this Adidas by Stella McCartney dress. But Wozniacki wore it best. Elegant and feminine, the dress featured a two-tiered pleated skirt and adjustable elastic tank straps. Except for the sporty straps trimmed in blue, this number might be mistaken for a cocktail dress.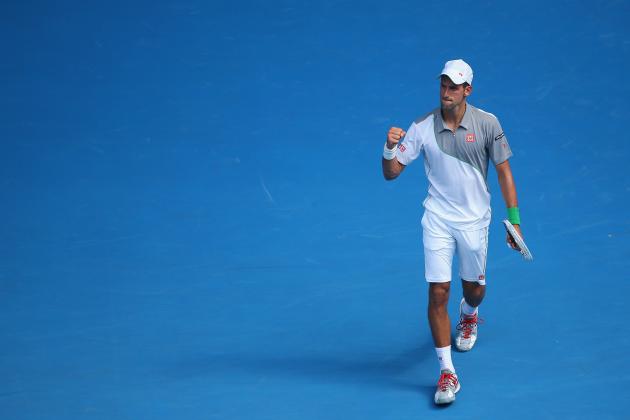 Quinn Rooney/Getty Images
Novak Djokovic at 2014 Australian Open
Whether wearing his black and gray at night or the gray, green and white during the day, Novak Djokovic looked championship ready in these Uniqlo ensembles. The curved lines along the front and the back of the polo shirt were designed to be reminiscent of the seams on tennis balls.
The design flows from the front to the back of the shirt and coordinates with the lining on the shorts. Simply smashing.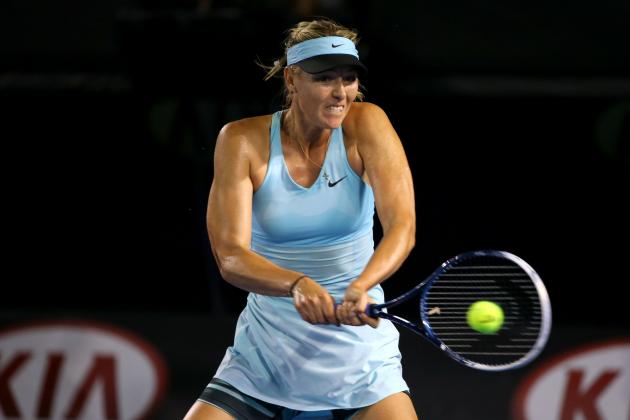 Scott Barbour/Getty Images
Maria Sharapova
Usually seen wearing a boring A-line dress, this year Sharapova took a risk. It paid off. The A-line tunic with striped shorts are perfect for Sharapova's long frame. The glacier ice color looks far better on her than the yellow she had adopted in previous years. This winning look deserves an encore performance at future tournaments.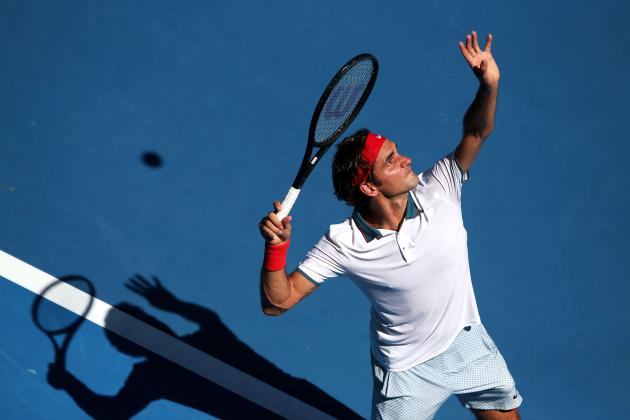 Clive Brunskill/Getty Images
Roger Federer
Although barely noticeable in this photo, Roger Federer's shorts are covered in tiny polka dots. Reminiscent of seersucker summer shorts, they are classic and whimsical. It's a more casual, less tailored Federer. Perhaps it reflects his new station in tennis—the underdog with nothing to lose.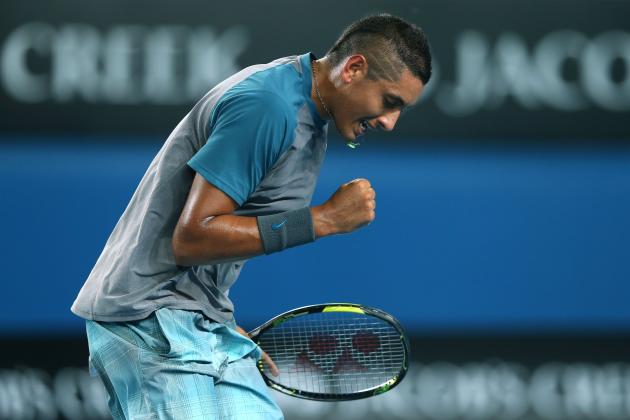 Quinn Rooney/Getty Images
Australia's Nick Kyrgios at 2014 Australian Open.
Australian teen sensation Nick Kyrgios wore a Nike ensemble worn by several guys in the tournament. However, his hip mohawk and super swagger made this basic tennis outfit look ultra cool. Perhaps he got his sense of style from his sister, Halimah Kyrgios, an aspiring model, dancer and actress.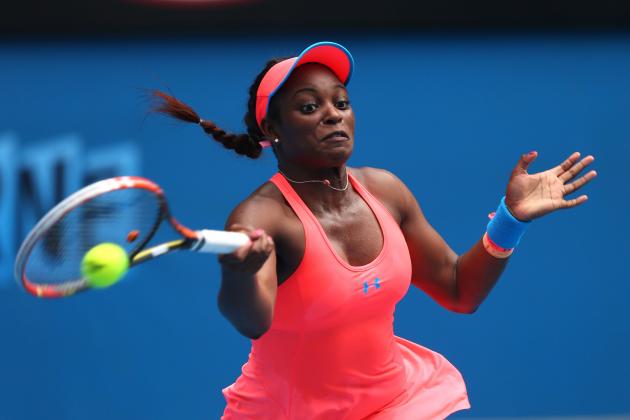 Quinn Rooney/Getty Images
Sloane Stephens at 2014 Australian Open.
A little design alteration can go a long way. Sloane Stephens usually wears a form-fitting Under Armor dress that resembles a long tank top. For this year's Aussie Open she chose a dress with a skirt that flairs and floats as she moves. The tangerine orange with neon blue accents is a fun and festive look for her.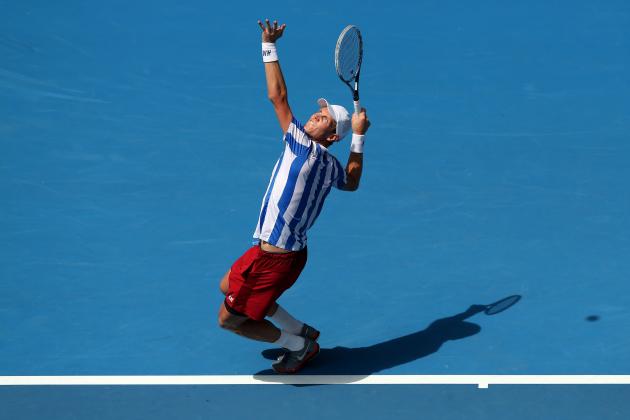 Clive Brunskill/Getty Images
Tomas Berdych
Just because you date a model, that doesn't make you fashionable. Tomas Berdych looked more prepared for FIFA World Cup than the tennis courts in this H&M disaster. He also appears to want to play for Argentina.
If he wanted attention, he got it. The first day he walked onto the court ESPN Tennis tweeted a picture of him with the caption: "The shirt heard around the world."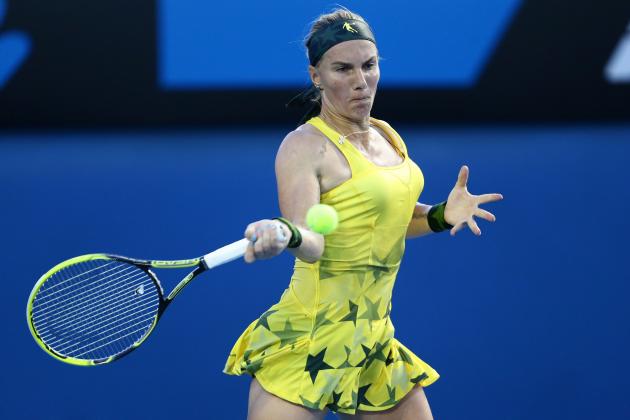 Matt King/Getty Images
Svetlana Kuznetsova at 2014 Australian Open
Seeing stars? No, that's not the Russian Rambo. It's Svetlana Kuznetsova in another bizarre outfit. Got to give her credit for matching her dress with the color of her tennis racquet. But that's all the credit she deserves for wearing this star-studded hot mess.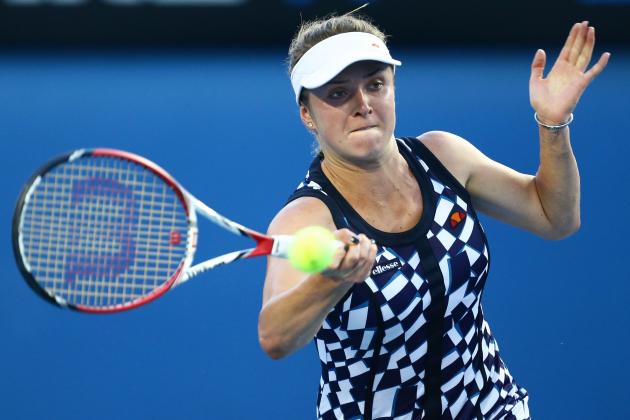 Matt King/Getty Images
Elina Svitolina at 2014 Australian Open
Elina Svitolina appeared to be wearing a cross between a checkerboard and a checkered flag. The dizzying design, by Ellesse, is neither fun or flattering.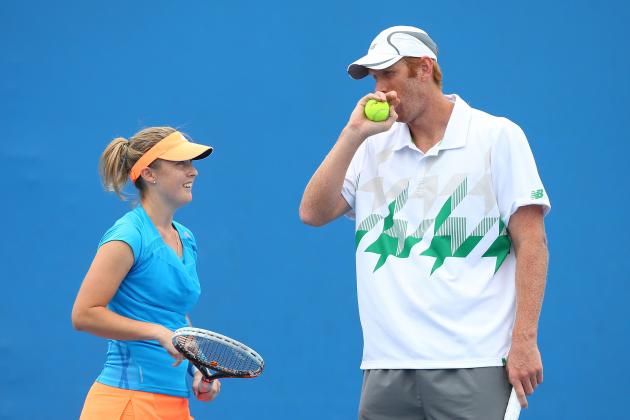 Chris Hyde/Getty Images
Storm Sanders and Chris Guccione play mixed doubles at Australian Open.
Chris Guccione stands 6'7", so it's understandable that he might shop at a big and tall store. But this New Balance shirt is too big even for this big guy. The ill fit makes him look like an awkwardly shaped giant.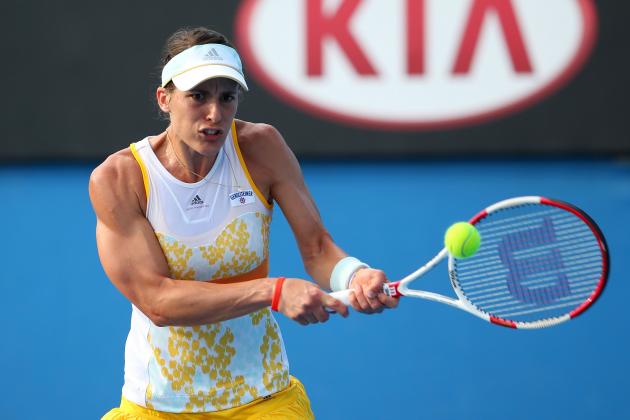 Mark Kolbe/Getty Images
Petkovic
Andrea Petkovic proved that one style doesn't fit all. She was one of several women who wore Adidas by Stella McCarntey. Kimiko Date-Krumm and Flavia Pennetta also wore this version of the dress. However, it just didn't work for Petkovic. The cut was unflattering, and the look was a bit frou-frou for the usually zany Petkovic, aka Petkorazzi.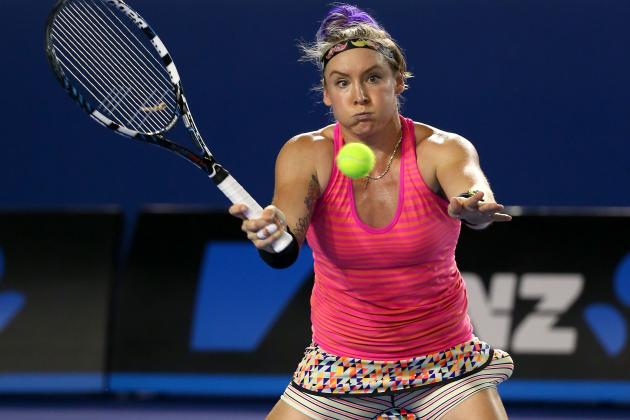 Scott Barbour/Getty Images
Bethanie Mattek-Sands at Australian Open
You knew she had to be here. What's a worst-dressed tennis player list without Bethanie Mattek-Sands? This color explosion of stripes and confetti patterns is so bad it almost looks good. She accessorized her purple and blond hair with a headband featuring multicolored mustaches. Once again, Mattek-Sands delivers when you care to see the very worst.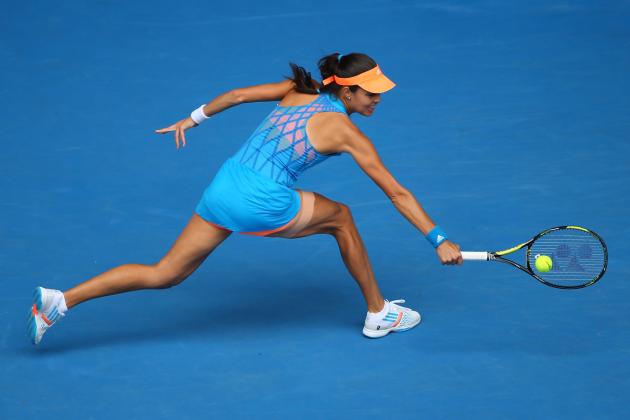 Quinn Rooney/Getty Images
Ana Ivanovic at 2014 Australian Open.
Ana Ivanovic looked pretty in this blue Adizero dress by Adidas. The most appealing part of the dress is the back. The crisscrossed pattern is accented with orange. The only reason this dress didn't fall solidly in the best column is the matronly draped neckline.
Renee McKay/Getty Images
Eugenie Bouchard
While this outfit is far from hideous, it gets an honorable mention worst because it does nothing to flatter Eugenie Bouchard.
Many women, including Madison Keys, wore this dress. It's the same color scheme as Sharapova's Nike outfit. But Bouchard is still a teen. This high-waisted dress seems more appropriate for a soccer mom. Something more youthful, colorful and fun makes sense for a budding superstar.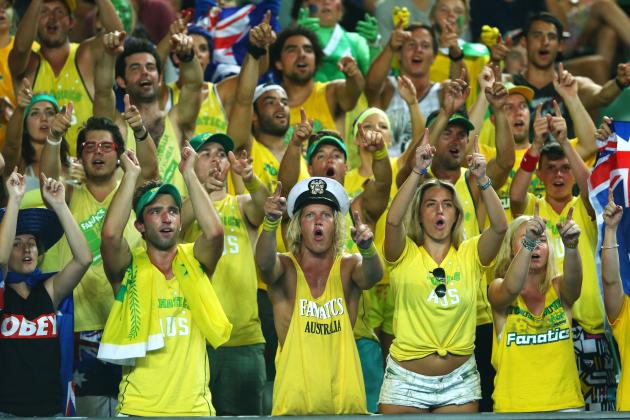 Quinn Rooney/Getty Images
Colorful Australian Open fans
If you didn't see them, you certainly heard them. They are The Fanatics, a rowdy group of signing, chanting and dancing fans who support Aussie players. Most dressed in neon green and yellow. Their attire ranged from ridiculous to scandalous. Seated together, they created a yellow party wall that grew louder when an Aussie took to the court.