Three-time defending Australian Open champion Novak Djokovic will begin his pursuit of a fourth consecutive title Down Under against world No. 90 Lukas Lacko in the first round of the Happy Slam.
The men's No. 2 seed has done everything right in Melbourne since 2011, winning 21 straight singles matches at the Australian Open and knocking off elite competition in the process. However, with the pressure mounting and a rejuvenated Rafael Nadal re-entering the mix, Djokovic will have his work cut out for him if he's to become the first man in the Open era to win a fifth Aussie Open.
With the draw set and the first round of play set to begin on Jan. 13, let's highlight the biggest keys for Djokovic in his opening matchup against the underdog Lacko.
Stay Focused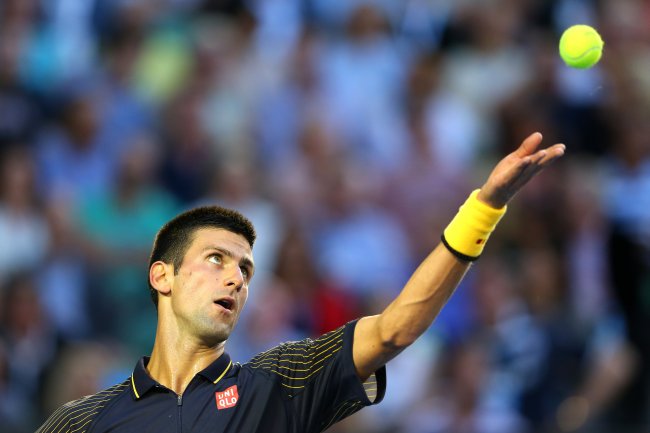 Julian Finney/Getty Images
Considering Djokovic has won three straight titles and 21 straight singles matches at the Australian Open, it's safe to say that the biggest key to success in Round 1 will be how he approaches the match from a mental standpoint.
With Djokovic already having made history in Melbourne, staying focused, specifically taking the tournament one match at a time, will be crucial for the defending champion against Lacko.
Given the disparity in talent, preparation and physical ability, it's impossible to envision Lacko beating a locked-in and focused Djokovic in a best-of-five-set match.
The addition of tennis legend Boris Becker to Djokovic's team could certainly help in this department, per The Guardian's Kevin Mitchell: "I sincerely hope that he can bring that mental edge because he recognizes the situations that a top player is facing during the grand slams and the pressures and expectations and the clutch moments."
Break Early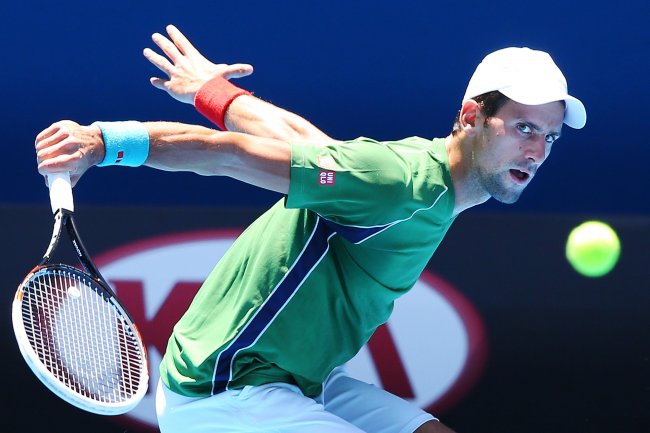 Michael Dodge/Getty Images
It's no secret that Djokovic is the best returner in men's tennis and a nightmare to serve against on the bouncy hard courts at Melbourne Park. Therefore, the defending champion will want to create and maximize on early break-point chances against Lacko.
It's that incredible ability to re-direct the ball like it's nothing that makes me watch Djokovic matches. Also: return of serve.

— Juan José Vallejo (@juanjosetennis) October 13, 2012
As with any lopsided matchup, the quicker Djokovic can get ahead in the opening set, the quicker he can break his opponent's spirit and make for smooth sailing.
If Lacko is able to string together a few successful service games in a row, his confidence will only grow. And considering the 26-year-old Slovak has nothing to lose, any bit of belief could be dangerous.
Come to the Net
While Djokovic has the fitness level and shot-making ability to outduel Lacko from the baseline, don't expect him to play passively from the back.
How many sets will Djokovic need to defeat Lacko?
Sure, both players will take some time getting a feel for the match through the first few games. But once Djokovic gets comfortable, watch for him to make his way to the net more frequently. His volley, anticipation and overall touch at the net have improved tremendously over the years, and all three were on display in his straight-sets victory over Rafael Nadal at the ATP World Tour Finals back in November.
Expect Djokovic to pick and choose his spots wisely, though, in order to avoid becoming too predictable.
With Djokovic employing total concentration, making every one of Lacko's service games stressful and applying pressure at the net and shortening points, he's sure to cruise into the second round.
Follow Bleacher Report Featured Columnist Patrick Clarke on Twitter.