ESPN's College GameDay was in Stillwater, Okla., for Oklahoma State vs. Baylor, and there were plenty of creative and hilarious signs.
Here are some of our favorites.
Sucks to BU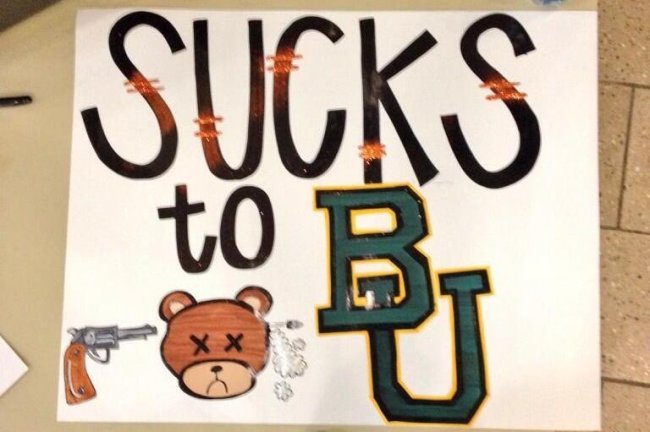 Via @RebeccaBreanne
Oklahoma State Cowboys Are the Ones Who Knock
My stepbrother's sign for college game day pic.twitter.com/mt4Odgg22W

— BowTieGentleman (@BowtieGent) November 23, 2013
It Wouldn't Be GameDay Without a Miley Cyrus Reference
Sign for @CollegeGameDay! #Baylor #OkSt #BAYvsOKST #BCS #WeCantStop #WeWontStop pic.twitter.com/YLup3rIfip

— Alex Aills (@AlexAills) November 23, 2013
Cousin TerRio!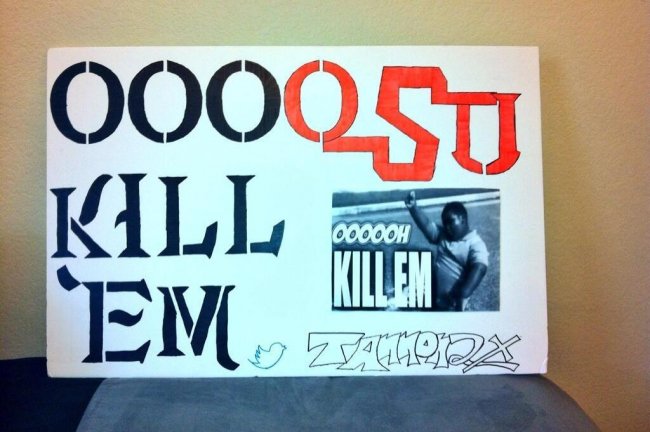 Via @tannon2x, Busted Coverage
Baylor Teddy Bears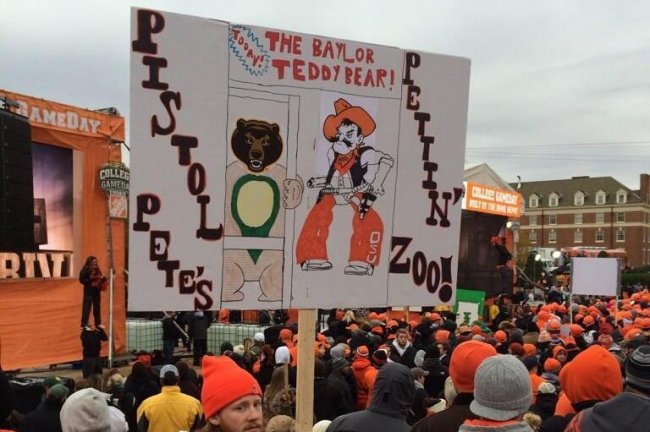 Via @KassieKatniss, CollegeSpun
This Is Technically True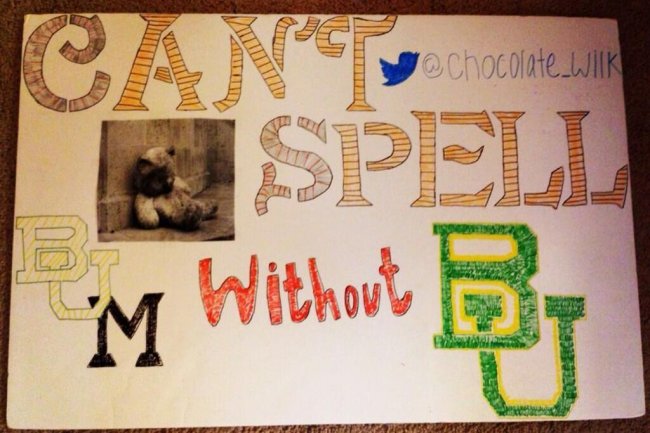 Via @Chocolate_wilk, CollegeSpun
This Is Too Good
via ESPN Broadcast
PlayStation Champs 2013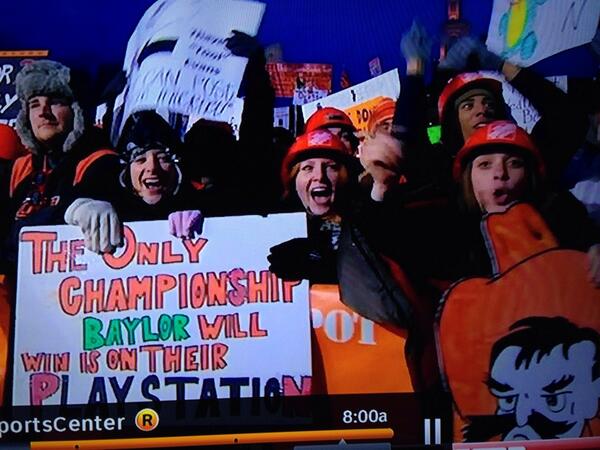 Via Busted Coverage
I Hardly Know Her!
Via Busted Coverage
Hat tip to CollegeSpun and Busted Coverage for some of these.