The Top "A-Rod" Moments in Alex Rodriguez's Career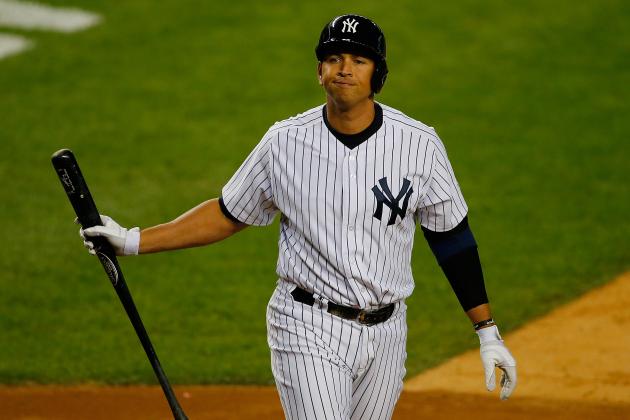 Mike Stobe/Getty Images
Recapping the Most Controversial Moments of Alex Rodriguez's Career
Alex Rodriguez had the opportunity to be one of the greatest baseball players of all time. He had all the talent in the world, with one scout saying Rodriguez was better at 17 "than all the superstars in baseball were when they were seniors," as reported by Buzzfeed Sports' Matt Kiebus.
The fame and money caught up to him, however, and his career has become known to all as tainted and disappointing. Let's take a look at the most controversial moments—we'll call them "A-Rod" moments—in the superstar's career.
Begin Slideshow

»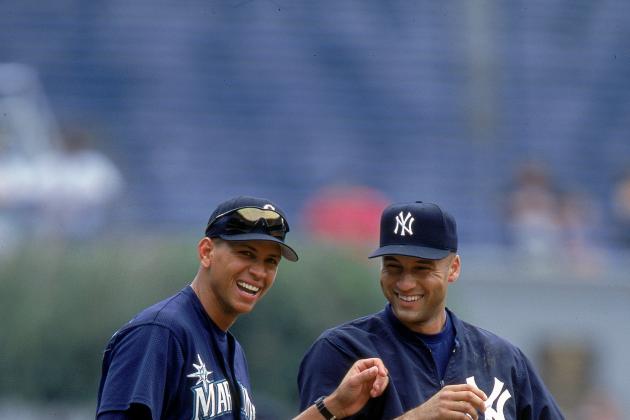 Jamie Squire/Getty Images

In 2000, Alex Rodriguez and Derek Jeter were the two premier young shortstops in Major League Baseball. Rodriguez was quoted saying Jeter was not the type of player opposing teams feared as they did other Yankees such as Paul O'Neill and Bernie Williams in an interview with Esquire's Scott Raab. This upset Jeter and fans as well.
And so the controversial career of Alex Rodriguez set in.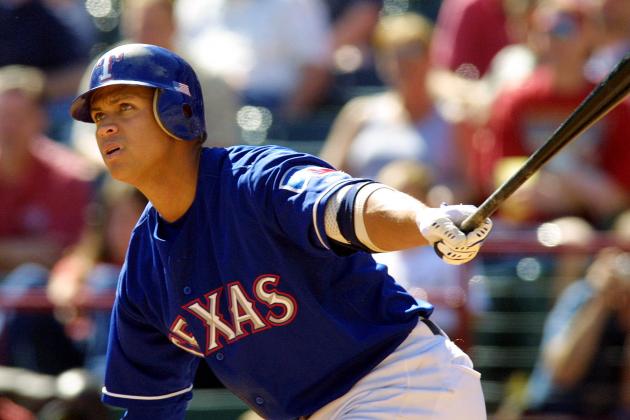 Ronald Martinez/Getty Images

After the 2000 season, Rodriguez became a free agent. To nearly everyone's disinterest, Rodriguez signed a lucrative deal with the Texas Rangers worth $252 million over 10 years.
Fans of the game were outraged over the amount of money being handed to one player who demanded so much. They were even more outraged when they found out Rodriguez asked for his own airplane from the New York Mets when negotiations were taking place, as documented by Ian O'Connor of ESPN New York.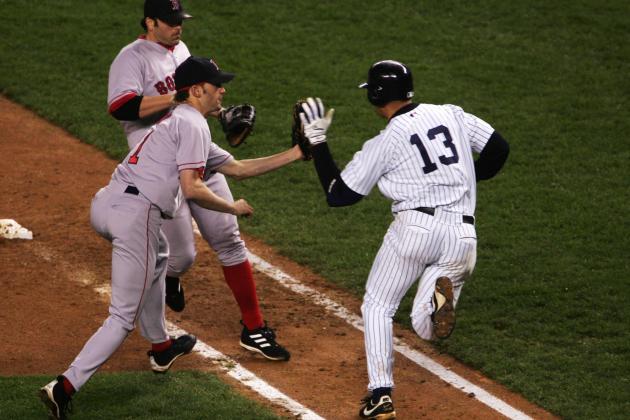 Doug Pensinger/Getty Images

In Game 6 of the 2004 American League Championship Series, Alex Rodriguez hit a ground ball to Boston pitcher Bronson Arroyo. Arroyo fielded the ball and opted to tag Rodriguez himself. To everyone's surprise, Rodriguez slapped the ball out of the pitcher's glove. After initially being ruled safe, umpires gathered and decided to call Rodriguez out.
After the game, Boston's Kevin Millar told the Associated Press (via ESPN), "That was unprofessional. That is against the rules." The Yankees would go on to blow a 3-0 lead in the series. For the Red Sox, it was the first time any team had ever come back to win a playoff series after trailing three games to none.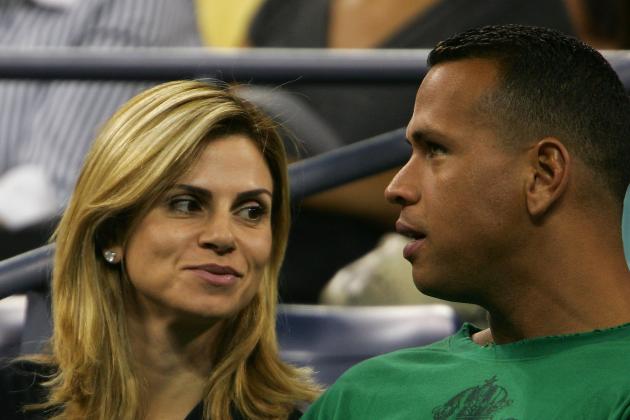 Chris McGrath/Getty Images

In 2008, Rodriguez and his wife divorced after allegations that the superstar had been seeing Madonna behind her back. The news brought a media storm to Rodriguez's locker, which had been nothing new to him.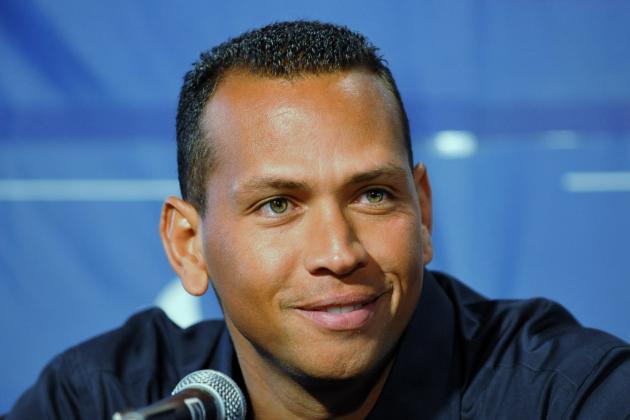 Al Messerschmidt/Getty Images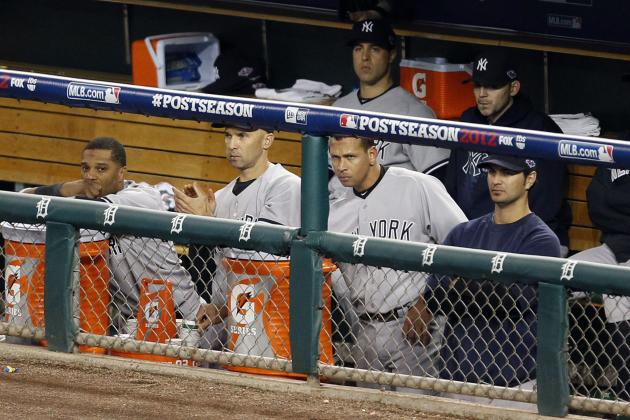 The Star-Ledger-USA TODAY Sports

In the 2012 postseason, while trailing in a game to the Detroit Tigers, Rodriguez allegedly had a bat boy toss a ball to a female spectator to exchange phone numbers according to Emily Smith of the New York Post. Rodriguez's antics cost him his spot in the lineup, and all he could do was watch as his team was swept by the Tigers in the American League Championship Series.
His actions left great distaste in the mouths of Yankee fans all over.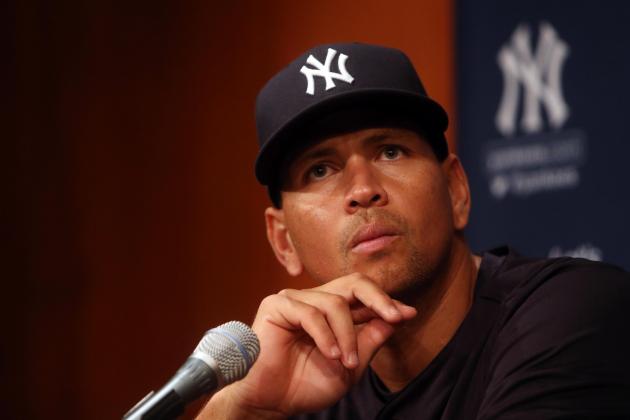 Jerry Lai-USA TODAY Sports

In the latest chapter of the A-Rod saga, the third baseman is currently facing a 211-game suspension for his involvement in the Biogenesis Scandal in Miami. Furthermore, Rodriguez has decided to sue Major League Baseball for allegedly trying to defame the superstar.
We can only speculate what will happen next in the downfall of a once-iconic player.