What better way to conclude the 2013 tennis season than with one last showdown between the two best players on the planet?
World No. 1 Rafael Nadal will look to wrap up an unforgettable year and an unimaginable comeback by defeating bitter rival Novak Djokovic in Monday's championship match of the 2013 ATP World Tour Finals. The two superstars have met 38 times, including five times this season.
Nadal leads the all-time head-to-head 22-16 and the 2013 head-to-head 3-2, but will have to play one of the best matches of his legendary career in order to dethrone the 2012 World Tour Finals champion, Djokovic, who has won 21 straight matches and thrives on the fast-playing surface inside London's O2 Arena.
As well-known tennis coach and analyst Brad Gilbert points out, no one is better at turning defense into offense on this type of surface:
I expect the Djoker who won with his legs an amazing defensive skills vs Stan the man Will want to up the tempo an play more offense vs Rafa

— Brad Gilbert (@bgtennisnation) November 11, 2013
But what makes this matchup so intriguing is that it could truly go either way. Nadal has gotten past Djokovic twice on hard courts since August, and has taken six of their past eight meetings.
With the stage set for a memorable season finale, let's get you ready with everything you need to know for Monday's championship match.
Date: Monday, November 11, 2013
Time: 3 p.m. ET, 8 p.m. GMT
Where: O2 Arena, London
Watch: ESPN2
Live Stream: ESPN3
Rafa Takes Aim at First-Ever Year-End Title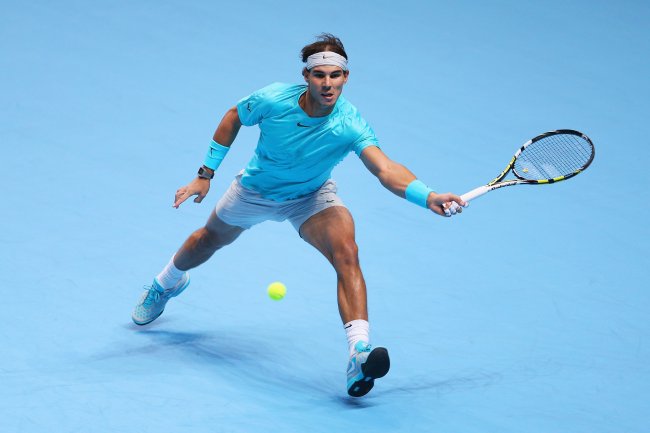 Clive Brunskill/Getty Images
It's hard to believe that Nadal has never won a year-end championship. A 13-time Grand Slam champion, Rafa came closest to winning the ATP World Tour Finals in 2010 when he lost to Roger Federer in the final.
But Nadal exorcised his indoor hard-court demons by beating Federer for the first time at this event in the semifinals on Sunday.
Now with four consecutive wins under his belt and having dropped only one set in London over the past week, the Spaniard will have his best shot to earn one of the few titles that is missing from his trophy case.
He's beaten Djokovic on hard courts twice already this year, but lost in the pair's most recent meeting in Beijing. Has "the Djoker" turned the tide against his rival on his preferred surface, or is Nadal, who could end 2013 with an unthinkable 11 singles titles, still the man to beat?
Monday's final will answer those questions and more.
Djokovic Looking to Seize Momentum in Epic Rivalry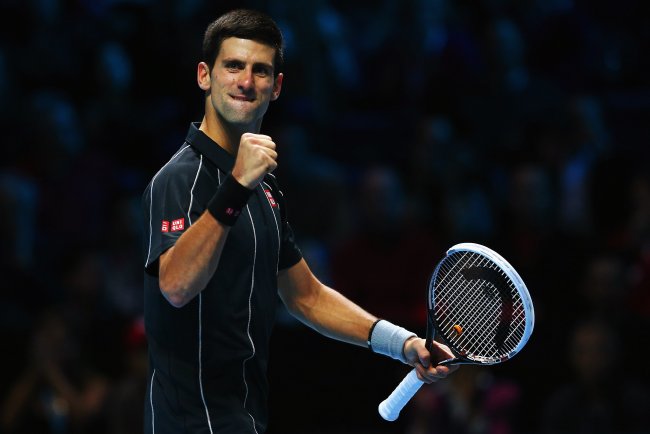 Clive Brunskill/Getty Images
Djokovic vs. Nadal has become the most entertaining rivalry in individual sports over the years, and Nadal has owned it since ending his seven-match losing streak to the Serb in Monte Carlo back in 2012.
With Rafa having won six of the last eight meetings, Djokovic is in need of a victory in London to gain momentum heading into what projects to be a wild 2014 season. A win on Monday would give Djokovic his second straight win over Nadal, and would improve his hard-court record against Rafa to 13-7.
With a win, the world No. 2 would be heading to his favorite Slam in Australia next January as the alpha dog.
Prediction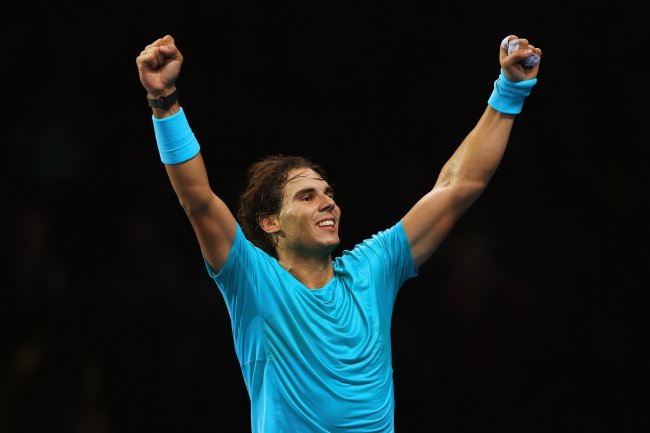 Clive Brunskill/Getty Images
Neither player has shown many weaknesses over the past week, thus making this matchup almost impossible to predict.
Who will win Monday's final?
Nadal has won each of his matches in convincing fashion, while Djokovic has done the same en route to extending his winning streak to 21 matches. As a result of their even results, I'll give the slight edge to Nadal, who is playing for a coveted year-end title.
On top of that, Rafa boasts a competitive spirit, a drive and a will to win rarely seen before.
In a match like this one that's sure to come down to which competitor demonstrates the most poise and nerve on the big points, you have to love Nadal's chances. The top seed is as clutch as athletes come and fights for every point.
And as we've seen in the past, his will can't be broken quite as easily as Djokovic's.
Follow Bleacher Report Featured Columnist Patrick Clarke on Twitter.