Fashion Hits and Misses from the 2013 ATP Finals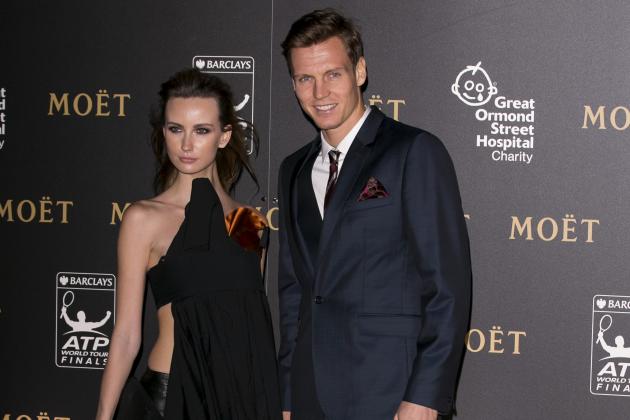 John Phillips/Getty Images
Ester Satorova and Tomas Berdych
It's difficult to point out fashion hits and misses when all of the guests of honor wear the same thing. All of the participants in the ATP World Tour Finals dressed in the same attire. Still, we found fashion highlights and faux pas.
Most of the top singles and doubles players turned out over the weekend for a gala and fundraiser to kick off the ATP's season-ending tournament.
Unfortunately, because the Paris Masters was still going on, the game's biggest names were unable to attend. So we didn't get to see Roger Federer, Rafael Nadal, Novak Djokovic, David Ferrer or the Bryan brothers on the red carpet.
Still, there was plenty of style to behold. The elaborate event took place in the Natural History Museum in London. Here are the fashion hits and misses.
Begin Slideshow

»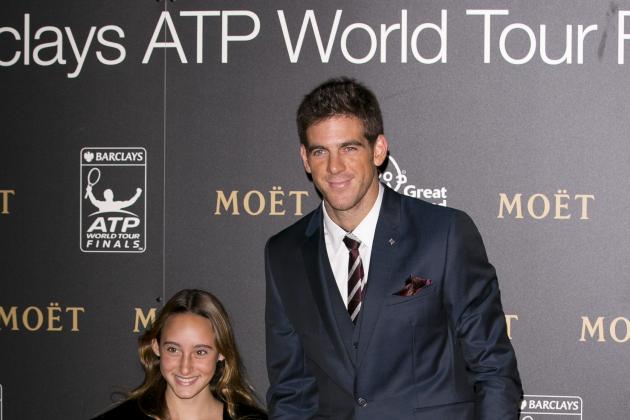 John Phillips/Getty Images
Juan Martin Del Potro
It's fitting that Juan Martin del Potro is photographed with a little girl. His suit appears to be made for a little boy. Del Potro secured a spot in tournament in mid-October. Perhaps that left tailors without enough time to make a suitable suit for the 6'6" del Potro.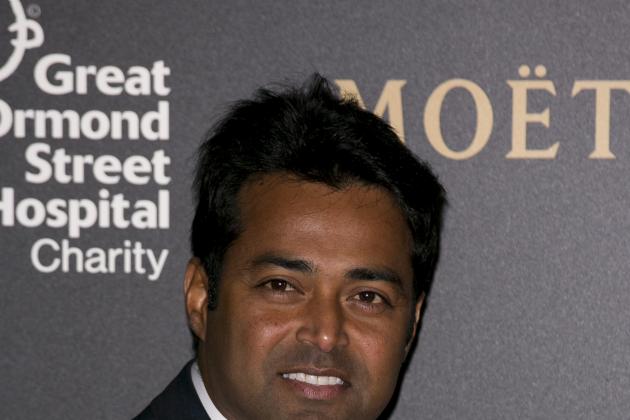 John Phillips/Getty Images
Laendar Paes
The 40-year-old Leander Paes looks dashing and dapper. Yes, he's wearing the same suit as everyone else. Yet he manages to look more at home in it. From the stylish hair to the fit of the suit, Paes defines fashionable.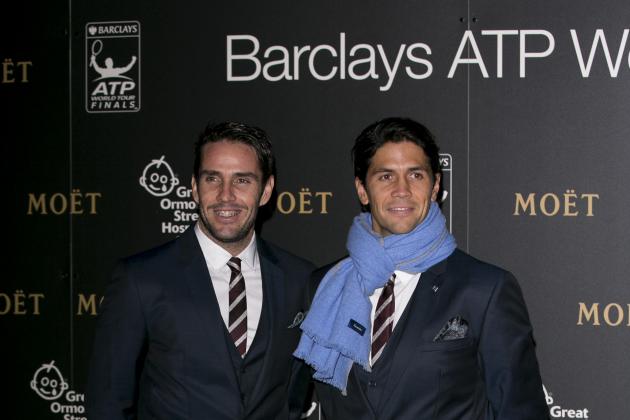 John Phillips/Getty Images
Doubles partners David Marrero and Fernando Verdasco
The normally stylish Fernando Verdasco sought to distinguish himself from the others. He succeeded. This blue scarf looks silly considering it's a formal gala, not a cross-country skiing event.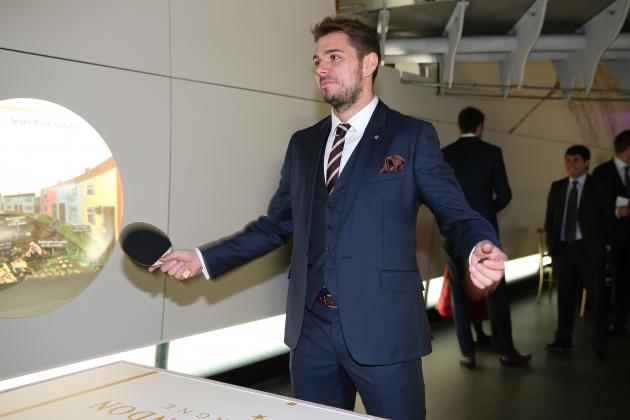 Clive Brunskill/Getty Images
Stanislas Wawrinka playing ping pong.
It's been a surprisingly good year for Swiss player Stanislas Wawrinka. Stan the man looks simply posh, even while playing ping-pong in a museum.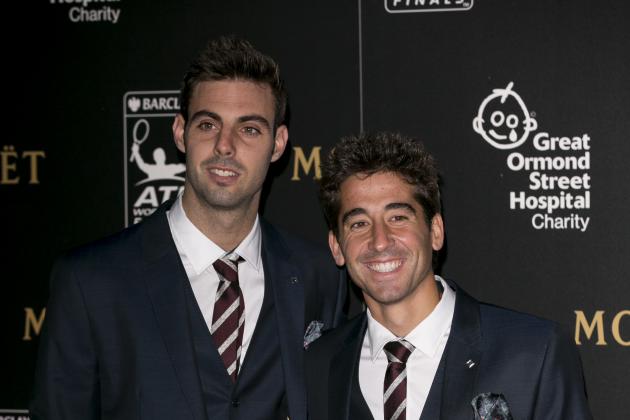 John Phillips/Getty Images
Marcel Granollers and Marc Lopez attend the ATP World Tour Finals gala.
Marcel Granollers and Marc Lopez seem to be having a swell time. However, in this picture, they look like they mixed up their suits. Lopez appears to be wearing a jacket and vest a size too big. Meanwhile, Granoller's outfit seems a tad too small.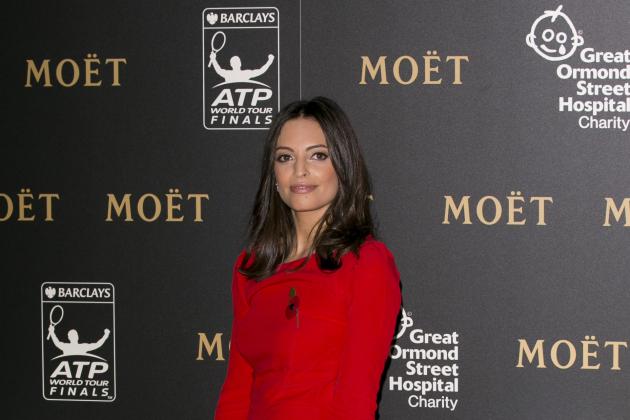 John Phillips/Getty Images
Oliva Wayne
Olivia Wayne, a presenter for Sky Sports, looked stunning in this red dress. Classy and sassy, Wayne's dress boasts modest classic lines with a racy slit up the front. Takes true confidence to strut the red carpet dressed in red.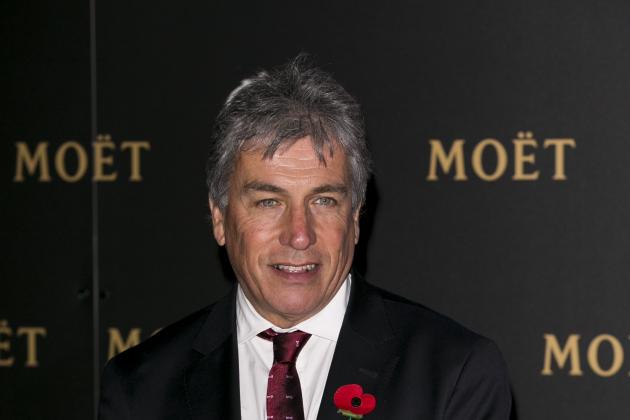 John Phillips/Getty Images
John Inverdale
British sports personality John Inverdale doesn't look too bad here. But he's certainly no stud muffin. Remember, this is the guy who insulted 2013 Wimbledon winner Marion Bartoli by saying that she was "never going to be a looker." Well sir, you're not much of a looker.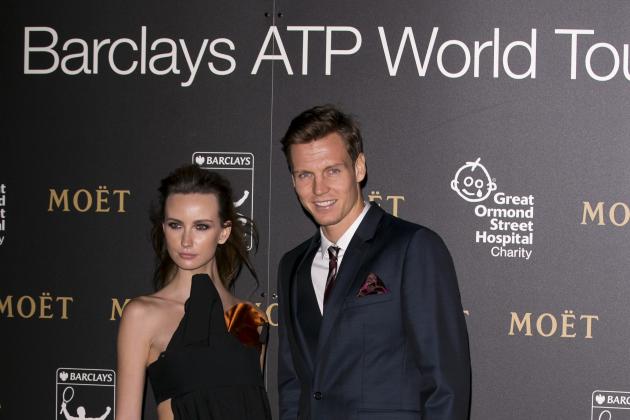 John Phillips/Getty Images
Tomas Berdych and Ester Satorova
OK, Tomas Berdych's girlfriend Ester Satorova is a model. So we expected her to to arrive runway ready. But who knew that Berdych could wow on the red carpet, too? Satorova is working those pants, and kudos to Berdych for cleaning up so nicely.