Todd Parrott Suspended by NASCAR for Violating Substance Abuse Policy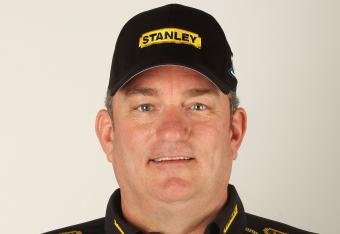 Matthew Stockman/Getty Images
Todd Parrott, the crew chief for Sprint Cup Series driver Aric Almirola, has been suspended indefinitely by NASCAR for violating the league's substance abuse policy.
Richard Petty Motorsports decided to fire Parrott Tuesday evening.
Andre Stallings of Sirius XM NASCAR Radio broke the news:
NEWS: Todd Parrott suspended for violating leagues substance abuse policy. #NASCAR

— Andrew Stallings (@AStallings88) October 17, 2013
NASCAR released a statement via Yahoo! Sports' Nick Bromberg:
Todd Parrott, a crew member in the NASCAR Sprint Cup Series, has been indefinitely suspended from NASCAR for violating the sanctioning body's Substance Abuse Policy.

On Oct. 17, Parrott was found to have violated Sections 12-1 (actions detrimental to stock car racing) and 19 (violation of the NASCAR Substance Abuse Policy) of the 2013 NASCAR Rule Book.
According to Sporting News' Jeff Owens, Parrott will have to complete NASCAR's recovery program before he can be fully reinstated, hence the indefinite nature of the suspension.
Editor's note: An earlier version of this article incorrectly named car chief Greg Ebert instead of Aric Almirola. Ebert has actually been named the interim crew chief in place of Parrott.
Fox Sports' Staff via the Associated Press provides a statement from Richard Petty discussing the decision to fire Todd Parrott:
''Circumstances beyond our control,'' Petty said Tuesday during an appearance at the NASCAR Hall of Fame. ''It was just an automatic. What he did was what he did. All we did was say, `This is the way it's going to be.' It's definitely zero tolerance. These guys (the drivers) are putting their life on the line, the guys on pit road are putting their life on the line, so 100 percent ain't good enough, OK?''
A statement from Parrott was also provided by Fox Sports through the Associated Press:
'I was in a dark moment, and it happened,'' the 49-year said. ''The next morning when I woke up, I just couldn't believe what I'd done and beat myself up pretty bad about it. I had to go face the truth.''

[...]

''I'm going to get the problem fixed and make sure that something like this never happens again,'' Parrott said. ''I love this sport. I want to get back in this sport and work with my friends in the garage area.''
From Bob Pockrass of Sporting News:
Suspended crew chief Todd Parrott has been released from RPM, team has confirmed. #nascar

— Bob Pockrass (@bobpockrass) October 22, 2013
RPM No. 43 team car chief Greg Ebert will be interim crew chief for rest of the season. #nascar

— Bob Pockrass (@bobpockrass) October 22, 2013
Lee Spencer of Fox Sports followed:
#NASCAR confirms that Todd Parrott has been accepted in the Road to Recovery program

— Lee Spencer (@CandiceSpencer) October 22, 2013
---Original Text---
Richard Petty Motorsports accepted the suspension and held Parrott accountable for his actions, per NASCAR.com's Alan Cavanna.
.@RPMotorsports says it "completely supports NASCAR" and is disappointed Todd Parrott "did not meet our expectations."

— Alan Cavanna (@CopaCavanna) October 17, 2013
Parrott's brother, Brad, offered support on Twitter:
Sometimes you get good news and some time to get bad news. I just hope everyone supports Todd. This is not easy on any of us #ilovemybrother

— Brad Parrott (@BradParrott) October 17, 2013
While Parrott is not the most decorated of crew chiefs, he's had a steady and productive career. His greatest accomplishment was helping Dale Jarrett win the 1999 championship, and he has 31 wins in total to his name.
So far that luck hasn't rubbed off on Aric Almirola. Under Parrott's stewardship this year, the 29-year-old driver managed one top-five finish and six top-10s, with no wins. At least it's an improvement from 2012, when he had four top-10 finishes.
In the grand scheme of things, this suspension is unlikely to have a huge impact on the NASCAR season on the whole. There are only five races left in 2013, and Almirola is out of the Chase for the Sprint Cup.
Sitting at 18th, he'll just be looking for Johns to be a steady hand for the length of Parrott's time away from the track.
This article is
What is the duplicate article?
Why is this article offensive?
Where is this article plagiarized from?
Why is this article poorly edited?