Tiger Woods has long been heralded as the best golfer on the planet, and he is arguably the greatest in the history of the game. The excitement he's brought to the sport is unprecedented, as is the revenue generated by his early dominance.
Thus, a look at the incredible earnings he's raked in during the 2013 season can help one truly appreciate the impact he has had in raising the financial stakes of tournaments.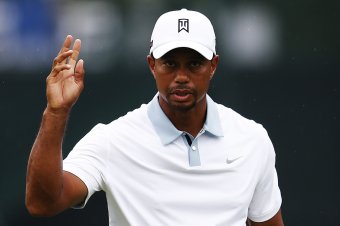 Jim Rogash/Getty Images
Kyle Porter of CBSSports.com outlined the amount of money Woods has made per tournament, per round and even per hole, and the numbers are as staggering as one might expect.
At the midway point of the FedEx Cup playoffs following last week's Deutsche Bank Championship, Woods has made an average of $8,637 per hole, $155,000 per round and $588,000 per tournament.
Woods leads all of his PGA Tour peers in those categories, and Porter listed the top 10 earners per tournament:
Top Money Earners Per Tournament on 2013 PGA Tour

| | | |
| --- | --- | --- |
| No. | Player | Earnings per Tournament |
| 1 | Tiger Woods | $588,000 |
| 2 | Adam Scott | $333,000 |
| 3 | Steve Stricker | $311,000 |
| 4 | Henrik Stenson | $307,000 |
| 5 | Phil Mickelson | $277,000 |
| 6 | Matt Kuchar | $258,000 |
| 7 | Justin Rose | $254,000 |
| 8 | Brandt Snedeker | $235,000 |
| 9 | Jason Day | $165,000 |
| 10 | Jordan Spieth | $145,000 |
Source: CBSSports.com
The lucrative year Woods has enjoyed has been well deserved, because at times he's been seemingly unbeatable on the course.
Who will win the FedEx Cup title?
Although the 37-year-old legend failed to snap his drought in major championships, he has still managed five other victories and is definitely in the running for the Player of the Year award.
Not far behind Woods in the race for that accolade, though, is Adam Scott, who won the Masters and the opening postseason event, The Barclays. Scott is second to Woods in earnings per round (approximately $88,000) and per hole ($4,894), according to Porter.
Steve Stricker is third on all three lists, making averages of $78,000 per round and $4,331 per hole. He finished runner-up to Henrik Stenson at last week's event in Boston. Despite taking on a limited schedule this year, Stricker's reported earnings seem to indicate he's capable of playing great golf at times.
Woods didn't help his earnings by closing out the weekend in Norton with a one-over to finish tied for 65th, taking home just $16,720 in prize money.
Stenson also overtook Woods for the FedEx Cup points lead.
A week off might allow Woods to recalibrate after a lackluster effort. He's still in second place and in good shape to threaten for the trophy at the Tour Championship, where a $10 million bonus is awarded to the winner.
It will be interesting to see Woods' complete earnings if he takes home the hardware in the playoff finale at East Lake.