Ranking the Top 10 Iconic Helmet Designs in History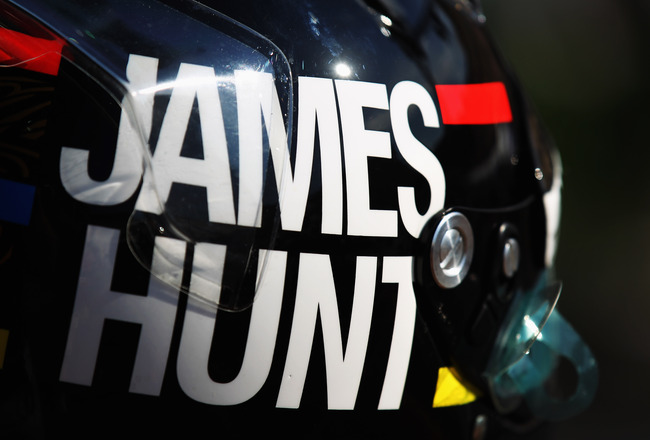 Kimi Raikkonen sported a James Hunt helmet design at Monaco
Mark Thompson/Getty Images
Today's Formula One cars incorporate numbers and different-coloured camera mountings to enable media and fans alike to tell drivers apart. But the easiest way to tell one driver apart from another has always been in the drivers' helmet designs.
Sebastian Vettel tends to change his design regularly and will no doubt have another variation for Belgium, but most drivers stick to the original designs they grew up with and rarely change save a few minor details.
Like all artwork, helmet design is of course a matter of personal taste, so I'm intrigued to see if you agree or disagree with my selections.
10. Jenson Button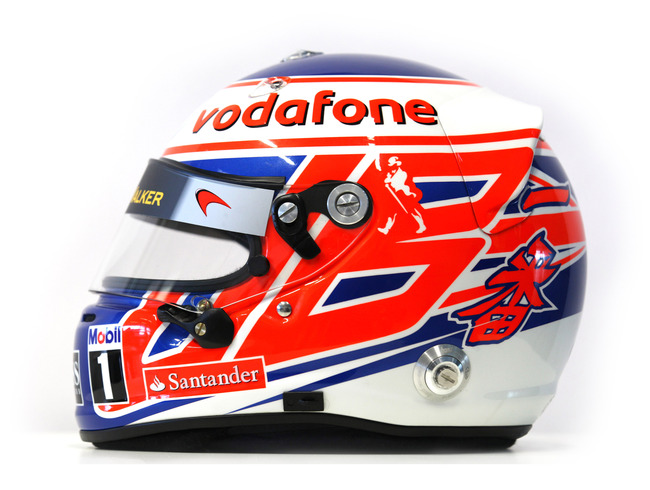 Getty Images/Getty Images
It was a close tossup between our Jenson Button and Nigel Mansell for this one, as both helmet designs are similar and feature the Union Jack in all of its glory. It basically says, "I'm British and proud."
In the latest issue of F1 Racing magazine, Jenson talks about his helmet design, saying, "I love the design. That's the helmet people should recognise as 'Jenson Button's helmet'."
9. Eddie Irvine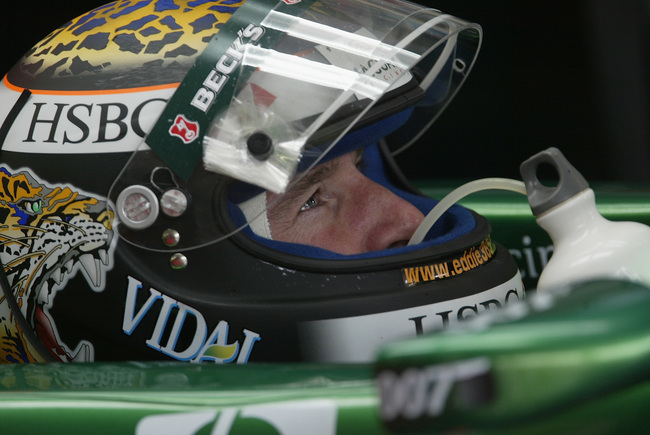 Mark Thompson/Getty Images
Eddie Irvine had the same helmet design for years until he joined Jaguar Racing and decided to go for something that said, well, Jaguar.
I acquired a replica of Eddie's helmet and the man himself signed the visor for me whilst on a photo shoot a few years later.
8. Eddie Cheever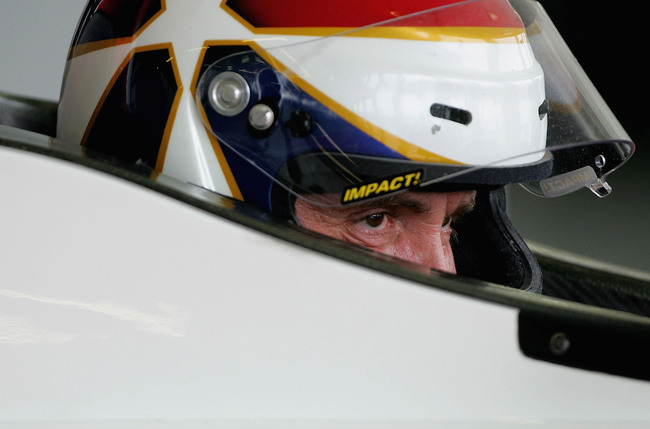 Clive Rose/Getty Images
I've always loved Eddie Cheever's helmet design since his Arrows days with its groovy take on the Arizona state flag. It's bold and really stands out with the central star as the focal point for the red, white and blue stripes.
7. Jochen Mass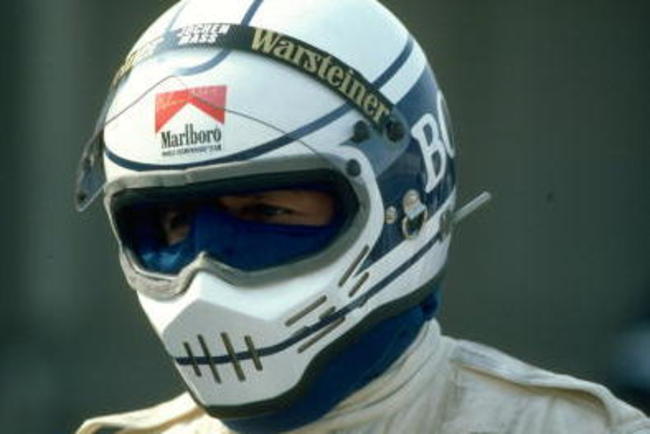 The weird and wonderful helmet design of Jochen Mass makes me think of a cross between a Star Wars stormtrooper and a skull for some strange reason.
6. Jackie Stewart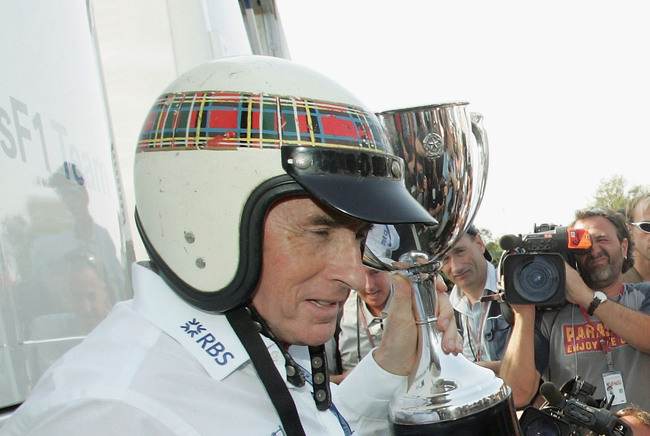 Mark Thompson/Getty Images
Three-time world champion Jackie Stewart's helmet featured a band with the Royal Stewart Tartan of the royal House of Stewart.
It is also the personal tartan of Queen Elizabeth II. It was very understated, but an absolute classic and everyone knows who it belonged to.
5. James Hunt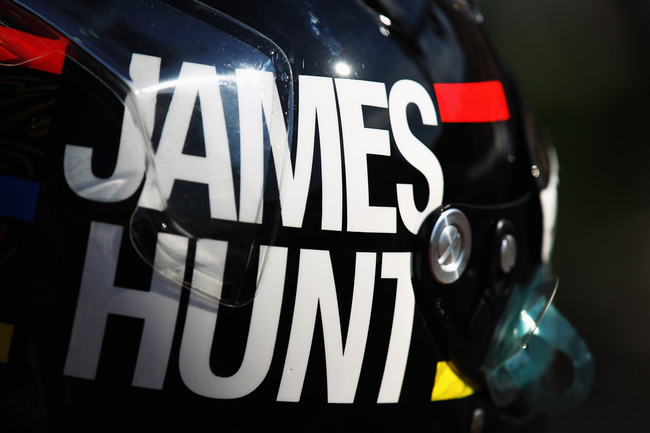 Mark Thompson/Getty Images
Here is a helmet design so cool that 'Ice Man' Kimi Raikkonen decided to wear the James Hunt design helmet at this year's Monaco Grand Prix to mark the 40th anniversary of Hunt's debut in Formula 1.
4. Graham and Damon Hill
Damon Hill continued his father's tradition of incorporating the design of the London Rowing Club for his own helmet.
Graham Hill rowed for the club in the early 1950s and the design features eight white oar blades arranged vertically around the top of the dark blue helmet.
A classic.
3. Ayrton Senna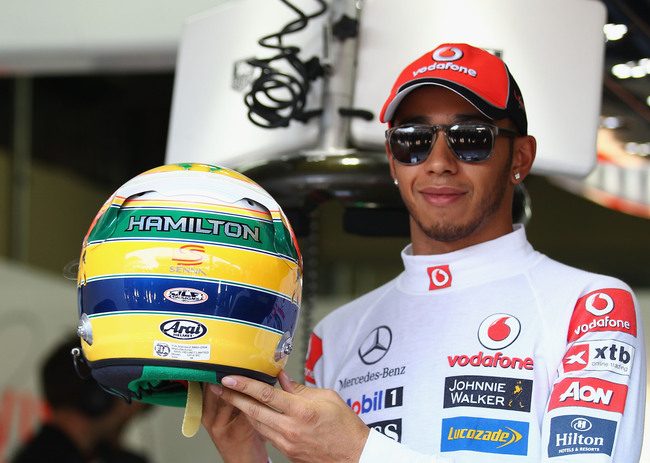 Hamilton sports his version of the famous Senna helmet in the 2011 Brazilian Grand Prix
Clive Mason/Getty Images
Any time you see a racing driver wearing a yellow helmet, you only think of one person—the great Ayrton Senna, whose helmet design was a take on the Brazilian flag.
Even Lewis Hamilton admits that his own helmet design was inspired by Senna because, as a kid racing go-karts, he thought it was cool. You just can't argue with that.
2. Francois Cevert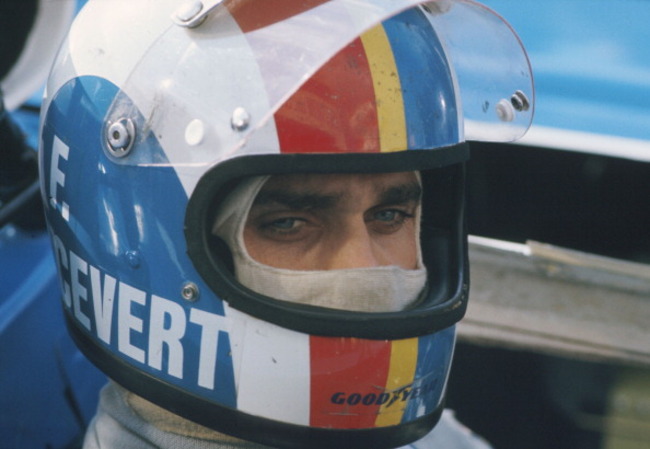 Pretty much the French version of the Mansell and Button Union Jack design, Francois Cevert's helmet incorporated the French Tricolour to fabulous effect in a way that Alain Prost's just didn't.
Fiercely patriotic Brit as I am I just think Cevert's version is way cooler, don't you think?
1. Nelson Piquet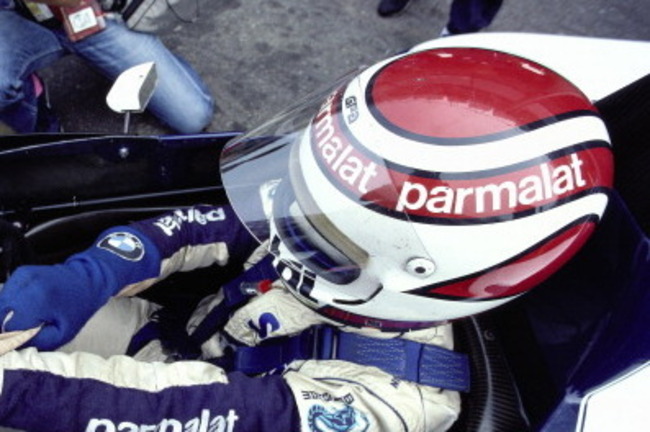 There can be only one winner for me.
Although Ayrton Senna was always my favourite Brazilian, I always thought that Nelson Piquet's helmet was a better design. It incorporated a red teardrop on a red-and-white-striped background.
Right. Where can I get my hands on one of these?
Keep Reading