Rogers Cup 2013: Who Has the Most Work to Do Before the US Open?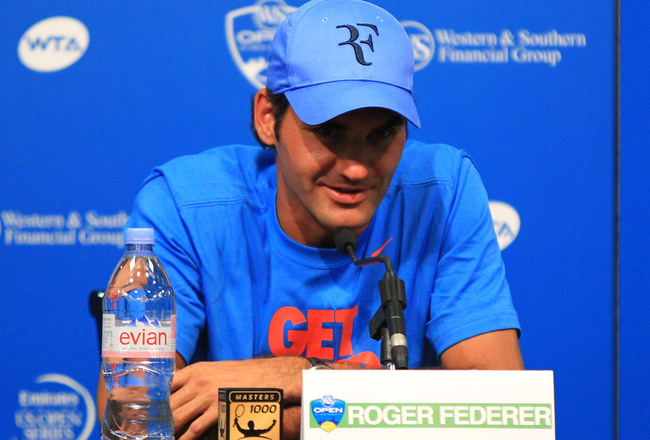 Pat Lovell-USA TODAY Sports
Rogers Cup 2013 certainly showcased some important issues facing tennis' biggest stars.
Some players, like Rafael Nadal and Serena Williams, are feeling good about their tennis. Others, like Andy Murray and Agnieszka Radwanska, learned a few good lessons. Meanwhile, Roger Federer and Maria Sharapova will be happy to get back into action.
This week, the Southern and Western Open in Cincinnati will be one last test for these stars to right the ship and sail into the U.S. Open.
The following slides examine the men and women who will most reasonably contend for the title. They are listed in ascending order according to how much work they must do to win the last Grand Slam title of 2013.
Serena Williams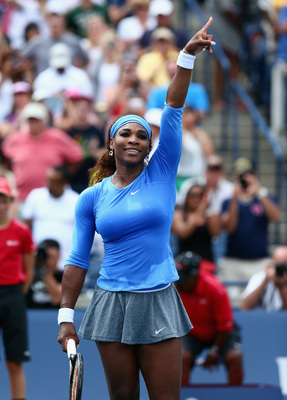 Andy Lyons/Getty Images
Serena Williams is probably still smarting from her Wimbledon upset. But she has picked herself up and hammered away at the WTA. Ten wins in a row and titles in Sweden and Canada are evidence enough that there is nothing wrong.
Williams needs only to guard against complacency. Even she can have a bad match, but she has learned to find her way when pushed. Then it's usually lights out.
The work ahead for Williams means staying healthy, keeping her dominant edge against her nearest rivals and showing up at the U.S. Open. It's her tournament to lose.
Rafael Nadal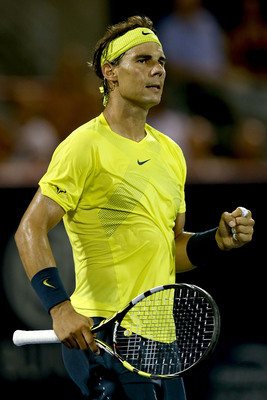 Matthew Stockman/Getty Images
Any doubters out there? Nobody dishes up crow like Rafael Nadal. Even when injuries, layoffs and upsets send him back to the drawing board, he continues to reinvent himself. What else can we say about this champion?
Nadal has now steered himself into position as one of the U.S. Open favorites, along with Novak Djokovic and Andy Murray. The Rogers Cup saw him execute an aggressive game plan more conducive to winning the U.S. Open. Clay court Rafa is still resting securely somewhere in Majorca.
The work ahead for him means getting more matches against contrasting opponents. It will allow him to mix a few more solutions and test the surface speed in Cincinnati. He still needs to become more comfortable stepping in and finishing with his strokes to the deuce court, because there were times Djokovic pushed him back to his old routines.
It's scary to think that he can still get a lot sharper in the weeks ahead, but the key for him is to not get worn down. Competing in best-of-five matches at the U.S. Open requires healthy knees.
Novak Djokovic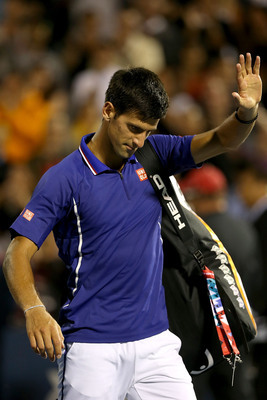 Matthew Stockman/Getty Images
Nobody likes to lose a tough semifinal to his greatest rival, least of all Novak Djokovic, who has dropped several big matches over the past 14 months. But this Rogers Cup defeat will give him a chance to study the Rafael Nadal blueprint and make changes of his own.
There's no need to push the panic button. He was uncharacteristically erratic against Nadal, but he still has a smaller margin of error with his hard-court game.
His forehand will be increasingly challenged. The rest of the ATP knows it cannot send high, short balls anywhere near his angle-seeking backhand. He must be ready to pick up flatter corner shots and attack better from the center baseline, where he often was content to trade strokes.
Djokovic and coach Marian Vajda have made a gradual and concerted effort to get him to follow up many of his excellent shots at net. It paid off beautifully at the Australian Open and might be another weapon to try out and refine at Cincinnati.
Nothing would please him more than defeating Andy Murray and Nadal to win the U.S. Open. To many, he is still the favorite to win this Grand Slam title.
Andy Murray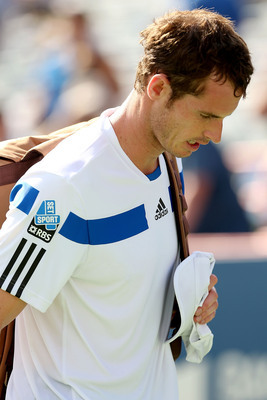 Matthew Stockman/Getty Images
Andy Murray paid the price for playing passively against Ernests Gulbis at the Canada Open. His strokes lacked pop, and his defensive tenacity was absent. But it's not a huge cause for concern. After all, the Rogers Cup winner has won the U.S. Open one time in the past six years.
Murray will be alert at Cincinnati. The courts are faster and will allow him to redirect shots with more defensive pace.
The main thing is that he sharpens his edge. Maybe he needs to scowl more, break a racket and kick a water bottle.
Murray's belief and resilience have grown immeasurably the past year. The burden of being Slamless seems like ancient history. But he must not play as if he is satisfied. A hungry Murray is his best bet.
Victoria Azarenka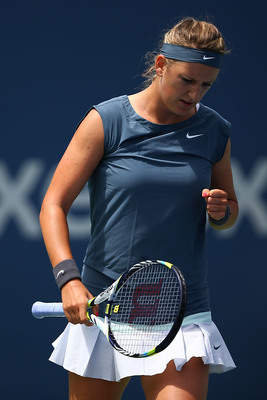 Joe Scarnici/Getty Images
Victoria Azarenka was scratched from Rogers Cup competition due to lower back problems. She also dealt with an injured knee at Wimbledon when she was unceremoniously bounced out of the second round.
Her first order of business is to prove she is healthy. She needs matches to tune up for the U.S. Open.
Her next task will be much tougher. She would likely have to go through Serena Williams to win her first U.S. Open title. It won't get any easier after falling short in the third set a year ago. Williams has defeated her 12 of 14 times and is a dominating 7-0 in Slams.
It won't be possible to make up the gap of power and athleticism against Williams, but Azarenka can only control her own conditioning and sharpen her play. There's a lot of work to accomplish before any possibility of a rematch.
Maria Sharapova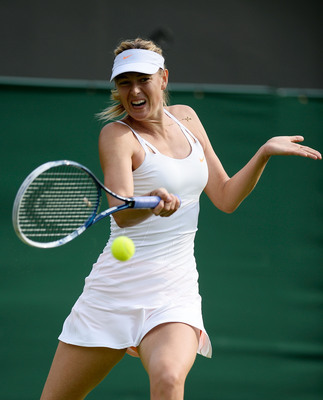 Dennis Grombkowski/Getty Images
The tennis world is still waiting for Maria Sharapova to return to tennis. Since she last competed at Wimbledon, she has found a new coach in Jimmy Connors and has tried to heal from her hip injury.
She must get some work with match play. Her second round possibility is a tantalizing encounter with American Sloane Stephens. It's the kind of competitive challenge that will have Sharapova itching to play.
Sharapova will undoubtedly reveal some subtleties from Connors' coaching. Will he have her follow up on some of her baseline blasts? Will his role mostly be to help her find a way past Serena Williams? It's one of the more intriguing stories to watch as the U.S. Open draws near.
Agnieszka Radwanska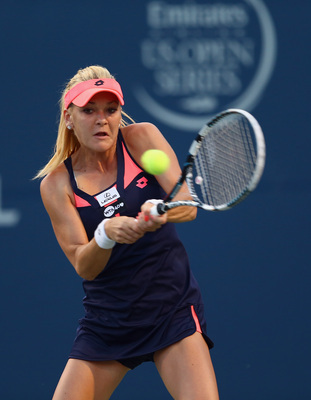 Andy Lyons/Getty Images
What else can Agnieszka Radwanska do to erase her 0-6 career mark against Serena Williams? It's the same kind of problem all the WTA top contenders face against the world No. 1.
Can she overcome Williams' superior power and Grand Slam legacy?
For starters, Radwanska is not a powerful player. She has a good variety of tennis skill, but her change of pace shifts from medium to slow. It takes a near-perfect mix of volleys, lobs and consistent groundstroke depth to defeat the other top players. She needs to continue working on strength and conditioning, but there's only so much she can do to close the power gap.
Radwanska may have to work more with an aggressive game plan and take chances when there are openings. Her inclination is to keep working a point, but it might be wise for her to study the improved offensive punch of post-2011 Andy Murray.
Juan Martin Del Potro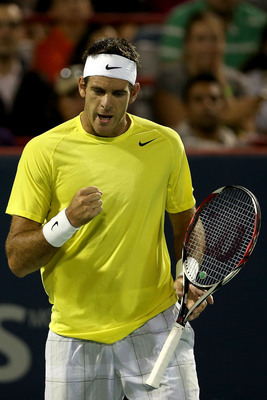 Matthew Stockman/Getty Images
As soon as tennis fans jump on Juan Martin del Potro's Grand Slam bandwagon, the wheels fall off. Injuries and inconsistency are the primary culprits. He has fallen from near-Wimbledon finalist to third-round casualty at the Canada Open. Is it time for a new flavor of the month?
The biggest concern is del Potro's back injury. He must be able to play at full strength, because his serve was anemic in his last match. His legs were slow and probably affected by the back. It's not easy to stop, turn and burst again with any kind of nerve pain. How healthy is he?
Beyond that, del Potro must continue to compete and win big matches. He has a reasonably tough draw that could force him to play four top-10 players. He defeated Andy Murray and Novak Djokovic at Indian Wells but couldn't hold on against Rafael Nadal.
Things need to pick up this week in Cincinnati. A semifinal appearance would be a great sign of being healthy and prepare him for the U.S. Open.
Jerzy Janowicz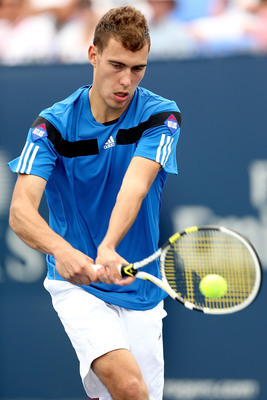 Matthew Stockman/Getty Images
There are the usual pretenders like Tomas Berdych and Jo-Wilfried Tsonga. They go on an occasional deep run in a Grand Slam before disappearing months at a time. There's also the hard-working David Ferrer, who can do no more than he has with his ever-charging mentality.
However, I'm more interested in seeing if Jerzy Janowicz can follow up his Wimbledon semifinal with a deep U.S. Open run. He struggled a bit at the Canada Open, but Rafael Nadal has a way of squeezing out more juice in tight matches. We'll give Janowicz a pardon for that loss.
Janowicz must continue to trust his big forehand. It sets up his beautiful drop shots and gives him plenty of opportunities to scramble his opponents. Most of all, he is not afraid to compete. He has not suffered the mental scars of Berdych, Tsonga and Ferrer. He's young, powerful and believes he can beat the top guns.
If there is anything Janowicz needs, it's more big matches. This time, he could possibly battle Ferrer, Juan Martin del Potro and Novak Djokovic. Is he ready, or is it too much too soon?
Roger Federer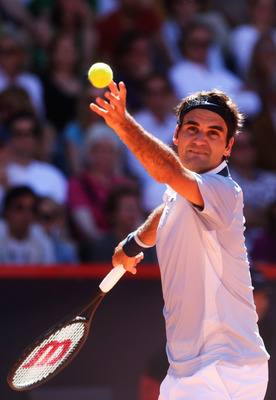 Joern Pollex/Getty Images
These days, Roger Federer would love to drink from the Fountain of Youth just to banish his back problems. For at least the past six months, he has had to manage this limitation while trying to jump in and out of important tournaments. But the injury came back to bite him at Hamburg and Gstaad as he tried to get extra conditioning for the North American hard court season.
On top of that, he is trying to play with a larger racket.
It's a lot to overcome as he makes his return to Cincinnati to defend his title.
If that were not tough enough, his old nemesis, Rafael Nadal, is roaring and would likely be waiting in the quarterfinals.
If Federer gets that far...
And that's the problem. Federer has a lot of questions to answer about the past several months and his gradual decline in the rankings. He needs renewed health, sudden dividends with the new racket and to somehow play his way into top-notch tennis shape.
If it were any other veteran player, it would be too much to consider, but Roger Federer is not any other veteran player.
Keep Reading