The 16 Kinds of Sports Fans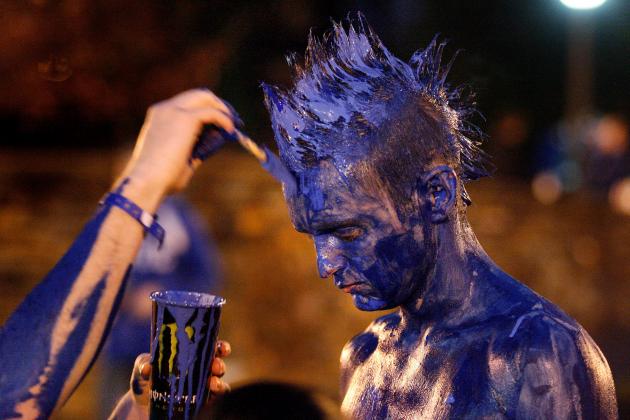 Mark Dolejs-USA TODAY Sports
Image via marbleplay.com
You are a snowflake—a tiny and unique gift that will come to Earth only once, and no other person in the world is quite like you.
That's complete B.S., actually—there are a lot of people out there like you, which is comforting to a certain degree—especially for sports fans. No one wants to watch the game with a bunch of people they have nothing in common with. No one would speak, and the couch would runneth over with awkward sauce.
That being said, while you and your buddies share a love for your team and the sport, you're likely not all the same kind of fan.
Most sports fans are viewed by non-sports supporters (muggles) as the same creature, but truth be told, there are about 16 different classes of sports fan in the world. The following is a brief breakdown of those classes' characteristics, strengths and weaknesses.
Some are good, some are bad. Some are a little bit of both. The question is, which one are you?
Begin Slideshow

»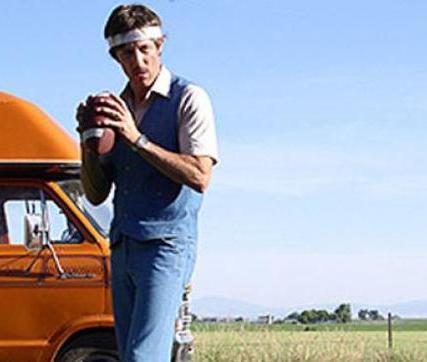 Image via troll.me
The Uncle Rico fan remembers when all of this here land was cattle country.
The nation used to be a better place, according to Uncle Rico—a place where people went to the voting polls dressed in monocles and top hats, and polio couldn't keep an athlete off the active roster.
As such, the Uncle Rico doesn't hold today's ballplayers in high regards. He gives them some credit, but if the (Insert retro team here) faced off against the (Insert current team here), it wouldn't even be a contest.
Strengths: Nostalgia, forgetting.
Weaknesses: Reality, facts.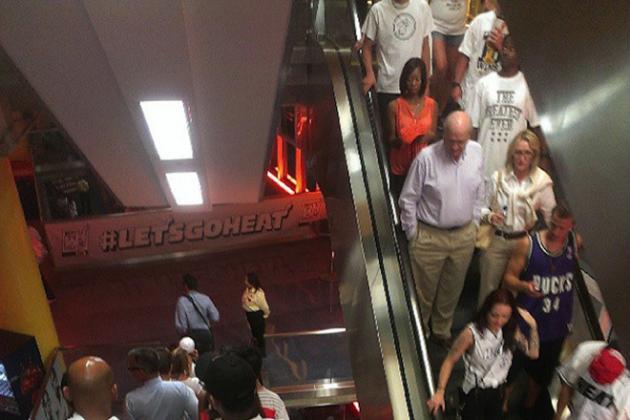 Derick E. Hingle-USA TODAY Sport
Image via ESPN
Also known as "bandwagon fans," every year or two Oregon Trailers take their allegiances to the shed and give them the Ol' Yeller treatment before heading down the road in search of more fertile postseason franchises.
The journey to the title is tough, but the Oregon Trailer knows it's worth moving camp. They heard that they have a whole mess 'o championship out there in Contender Land, and they aim to go get some of it.
They know it sounds cruel, but they know a greater truth: nobody should ever have to deal with not winning.
Strengths: Packing light, deluding others.
Weaknesses: Commitment, dysentery.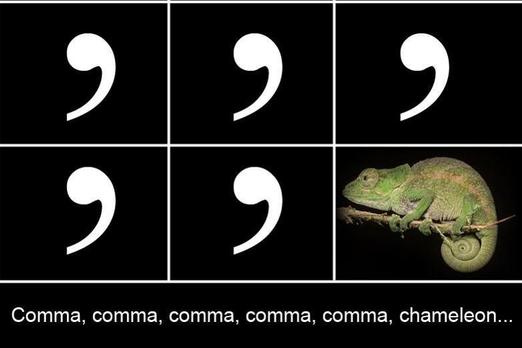 Image via macusergroup.com.ar
The Karma Chameleon is the changeling of the sports world, and their behavior is based entirely on their team's performance and standings.
Karma Chameleons are the nicest people in the world during the regular season. They're truly humble souls, and they'd appreciate it if you'd show class and perspective in sports.
This is a ruse, however, considering as soon as their team has won a championship, the Karma Chameleon changes abruptly—shedding its passive "we'll see what happens" stance and striking for the jugular with a "screw all of you, we're the best and you doubted us" attitude.
Strengths: Camouflage, opportunism.
Weaknesses: Honesty, self-control.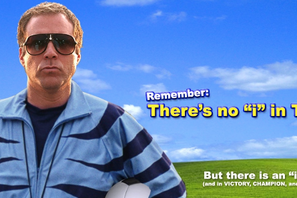 Image via marbleplay.com
We've all questioned a team's play-calling before, but the Coach is the guy who upends your coffee table after a failed screen pass on fourth and inches.
The Coach honestly believes they could lead a team to the 'ship—if not on the professional level, at least a "small college school."
Strengths: Voice amplification, scaring others.
Weaknesses: Personal restraint, doesn't watch games well with others.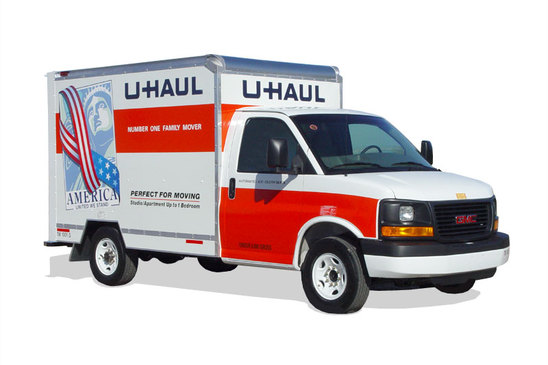 Image via countrystorageinfo.com
The Transplanter is a diehard supporter of their team, and they've been cheering for them ever since their U-Haul rolled into town last week.
The Transplanter used to be a fan of their hometown team, but all that changed as soon as he or she moved to a new city.
The moment their plane's wheel kissed the ground they began posting pictures of their new favorite stadium and sending updates about their "boys." Oh, and have you seen their new jersey? It's the one they're wearing in the picture.
Come to think of it, it's really swell in their new town.
Strengths: Adaptability, social media.
Weaknesses: Their inability to not piss off everyone.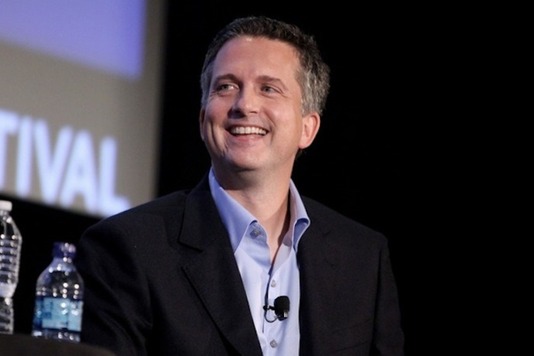 Image via Mashable.com
New to the sport? Want to learn the game the right way? The Teacher will show you.
When a "rookie" shows up to watch the game and doesn't exactly understand what's going on, the Teacher is the first person to swoop in and start hashing things out.
They are (more or less) knowledgeable and seasoned sports fans who love nothing more than explaining the game, and they'll spend 20 minutes walking you through the overtime rules if you let them.
Strengths: Wisdom, thoroughness.
Weaknesses: Constantly talking over the game, Twitter.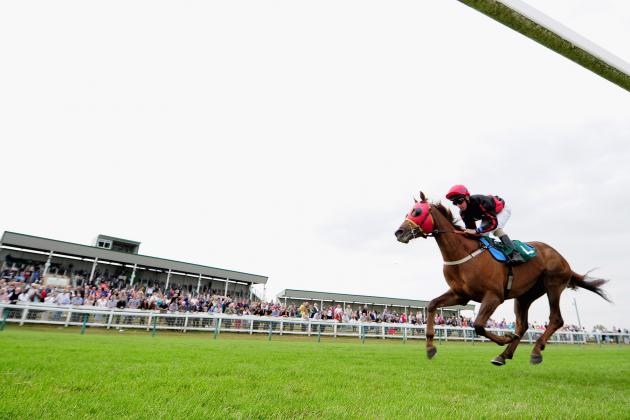 Jamie McDonald/Getty Images

The jockey isn't a sports fan as much as someone who saddles up a single athlete, hops on their back and rides them to the gates of Mordor.
They fell in love with ______ at first sight, and wherever that man or woman goes, they go with them.
If Le(Blank) gets traded to the Miami Heat, they're newborn Miami Heat fans. If Le(Blank) signs with a team in Japan, then it's "domo arigato, Mr. Le(Blanko)." If Le(Blank) tears an ACL and has to retire from basketball, welp, then they're Kevin Du(Blank) fans.
Strengths: Looking at shiny objects, spreading glitter evenly over their LeFan mail.
Weaknesses: Acknowledging faults, taking criticism.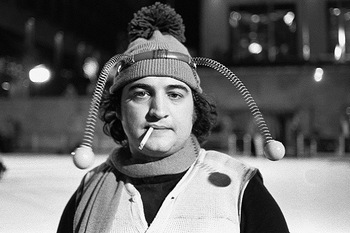 Image via Coed.com
A day at the ballpark isn't complete without a verbal altercation and a Hindenburg of a hangover for the Belushi, who places rowdiness next to godliness when it comes to attending live sporting events.
The Belushi isn't a hooligan, technically, but he loves the team, and he loves them even more with a bratwurst and a cold one in hand.
He's a heckler, not a fighter, and you'll find him in the cheap seats with a pilfered flask or four.
Strengths: Trash-talking, smuggling contraband.
Weaknesses: Stairs, keeping mustard off shirt.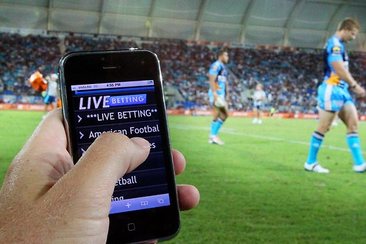 Image via sports-book.us
When you go over to the Gambler's house, you'll notice two things: The game is playing on his television, but he's busy clicking back and forth between online poker and his bookie's website.
The Gambler bets on everything in sports, but likes nothing better than a juicy prop bet he can make on a hunch. He also enjoys checking his phone and dropping F-bombs when he sees (insert team here) failed to cover the spread.
He doesn't care if he's at his grandmother's wake—he had a lot of money riding on that game.
Strengths: Multitasking, playing the odds.
Weaknesses: That whole crippling gambling addiction part.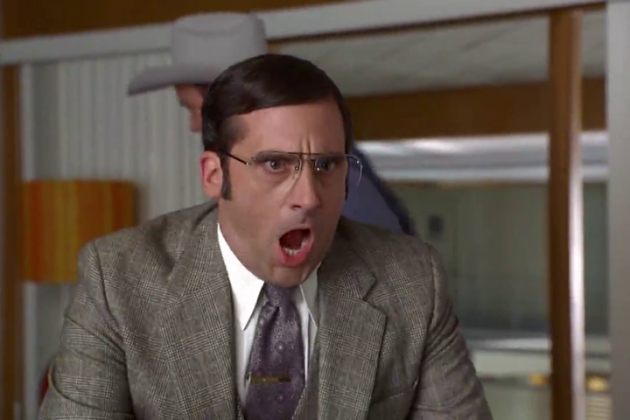 Image via pursuitbikes.com
A willing follower of whatever team is popular around them, the Blind Follower knows two important things: their team is going to win, and LOUD NOISES.
Blind Followers typically become "fans" in college, where they root for their school because that's what you do. They have little sense of the sport as a whole, however, and conference names are just those three letter things you stencil on colored paper so you can get on ESPN GameDay.
Strengths: Supporting and cheering at things.
Weaknesses: Grasping and understanding said things.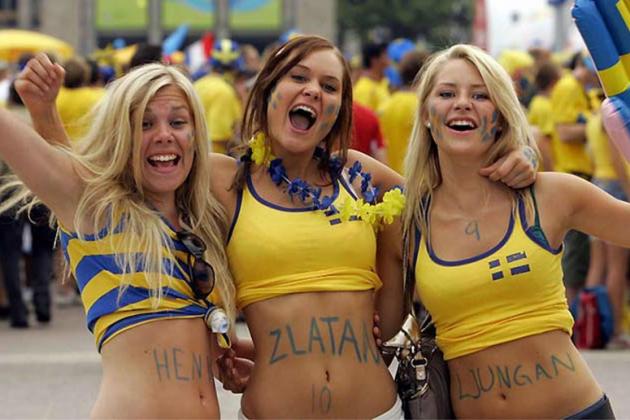 Pictured above: Effective soccer missionaries. Image via agentaruhanjudionline.com
Amiable and easily excited, the Missionary is a fan who works tirelessly to introduce the uninitiated to their favorite sport.
Soccer, rugby and cricket are popular with missionaries, who endlessly extoll the values of their sports and genuinely try to make others see the light.
While patient for the most part, the missionary is prone to the occasional breakdown, where they shake their fists at the television and plead ESPN for some coverage—any coverage—about the match they watched last night.
Strengths: Patience, perseverance.
Weaknesses: American football fans, accepting things they can't change.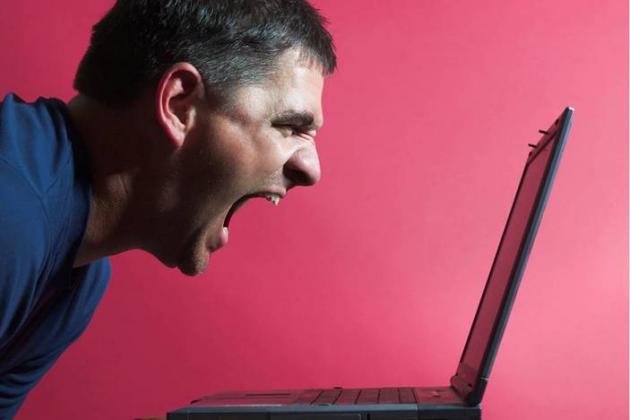 Image via goodenoughmother.com
All sportswriters are hacks, and no one knows that irrefutable fact better than the all-knowing Would-Be Sportswriter.
The Would-Be whiles away their day by haunting sports websites, where they demonstrate their endless sports knowledge by writing paragraph after paragraph of numbered "facts" in the comment section of any article that so much as bristles a hair on their butt cheeks.
Their take is the only take to be had on any topic sports-related, and they can't believe these people actually get paid to write.
Strengths: Summoning disproportional outrage, nitpicking.
Weaknesses: Considering others, actually writing.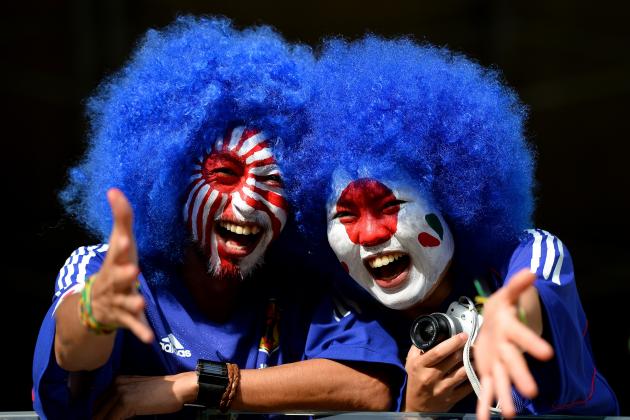 Laurence Griffiths/Getty Images

They came. They saw. They painted their face for the occasion.
The Face Painter is a glorious creature, and it defies explanation.
Strengths: Applying paint to face.
Weaknesses: Relating to non-painted humanity.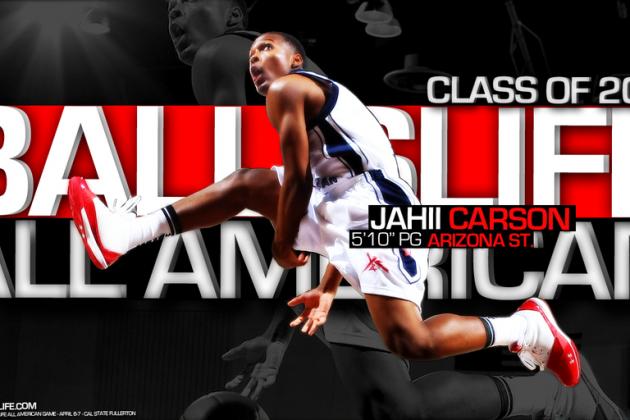 Image via BallIsLife.com
He's climbing in your browser and flooding your inbox up.
Mr. Mixtape has a day job, but seems to spend half his 40-hour work week watching high school athletes' mixtapes and posting them on your Facebook wall.
Each kid is the "sickest athlete" or "smoothest baller" he's ever seen—until tomorrow, that is.
Strengths: Staring in rapt attention, typing "Check this out."
Weaknesses: Time management, talent assessment.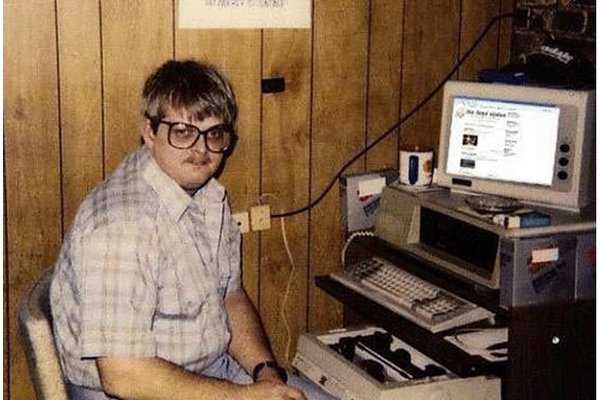 Image via sphotos-b.xx.fbcdn.net
The Statistician is here to do two things: argue sports with obscure stats and chew bubblegum. And they hate gum.
They appreciate you trying, but the Statistician knows the numbers, and they have never been wrong.
In addition to never being incorrect about anything, the Statistician approaches the game with cold, Dexter-like analysis. They enjoy the game, but not as much as they enjoy arguing about the game.
Strengths: Alienating others, repelling human contact.
Weaknesses: Parties, general joylessness.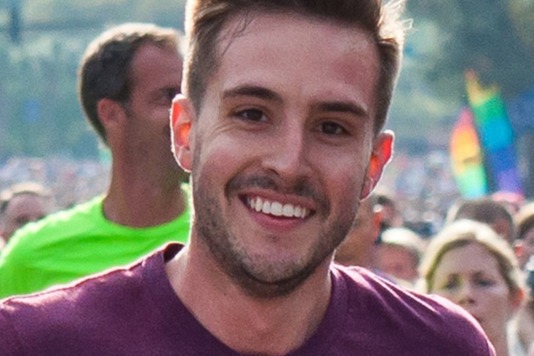 Image via Mashable.com
Lastly we have the Normal fan—which is what all are, right?
None of us ever get carried away and act rowdy at a game, or have ever secretly rooted for a frontrunner.
We're just your average guys who have never tried to use an obscure sports stat to our advantage, thought about gambling on a game or went out of our way to sound knowledgable.
Just typical, loyal sports fan, not a strange or eccentric bone in our bodies, right? Right.
Strengths: Lying to ourselves.
Weaknesses: Lying to ourselves.
Join me on Twitter—where even the weirdest sports fans look normal.