WTA: 10 Biggest Threats Outside the WTA Top 4 to Go Deep at the US Open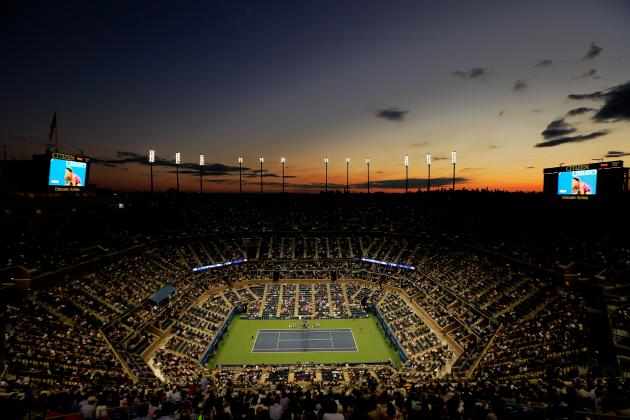 Chris Trotman/Getty Images
Arthur Ashe Tennis Stadium
In just a few weeks, the WTA will head to Flushing Meadows for the final Grand Slam of the year.
Most fans expect the likes of Serena Williams, Maria Sharapova, Victoria Azarenka, Agnieszka Radwanska,and Na Li to shine under the lights—after all, between them, they have over 10 hard-court Grand Slam championships and finals appearances.
However, some players outside of the elite have played some solid, consistent and inspiring tennis as of late, and their time is due at Flushing Meadows. While Serena goes into yet another Grand Slam as the overwhelming favorite, expect to see players on this list go deep in New York this year.
I ranked these ladies based on what I believe are their chances of going deep at the U.S. Open. "Deep" is defined as reaching the fourth round or further. I also included my personal predictions as to how far into the tournament they will get.
Begin Slideshow

»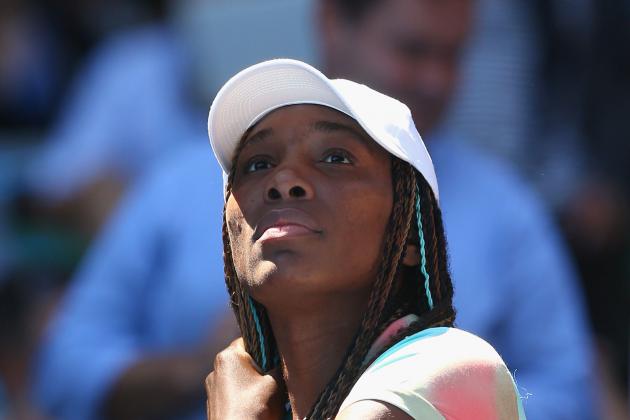 Cameron Spencer/Getty Images
Venus Williams
Getting to four consecutive Grand Slam finals is almost as impressive as winning four consecutive Grand Slams. Venus Williams is first on this list because she deserves it.
Yes, she's 33, and yes, she has been diagnosed with Sjögren's syndrome, and yes, she hasn't played well enough in the last year to argue that she's a strong threat for the title, but Venus is a Williams.
And if there's something we've learned, it's that you can never, ever—no matter the circumstances, the score, or the injury—count a Williams out.
Prediction: quarterfinals/semifinals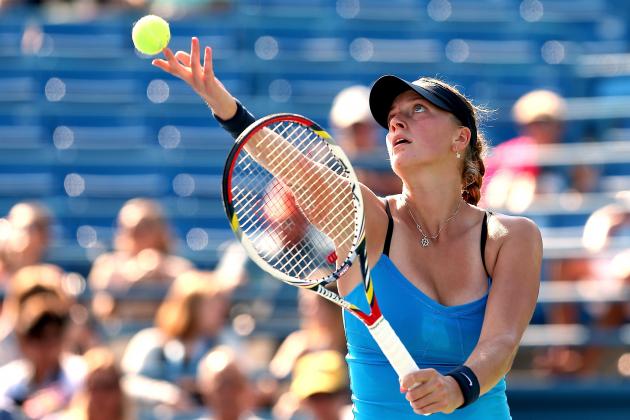 Matthew Stockman/Getty Images
Petra Kvitova
Petra is ready for a comeback. In the past, she's posted solid results that have garnered her respect and attention. She won Wimbledon and then lost to Serena two years in a row—who could blame her? Serena is Serena is Serena. But this year she didn't lose to Serena. She lost to Kirsten Flipkens, someone who didn't win back-to-back matches between Miami and the grass-court season.
This loss has fueled Kvitova, who said this about Wimbledon, according to the WTA site:
For me it was disappointing. I was very upset. I tried to do everything I could there and I was fighting a lot, but it wasn't a very happy ending. It took some days for me to get over it - and I had a virus, so I was feeling bad a few more days.

But getting back to practicing and thinking of something new helped me get over it, for sure. I hope it will all make me stronger a little bit going into the summer season.
Prediction: semifinals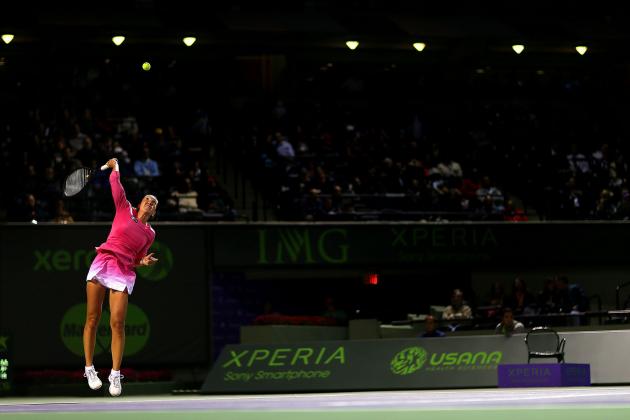 Mike Ehrmann/Getty Images
Jelena Jankovic
Many people think Jelena Jankovic reached her peak in 2008, when she reached the semifinals of the Australian Open semifinals (routing Serena Williams on her way there), French Open semifinals and the U.S. Open final. It was a remarkable year that saw her finish first on the rankings.
Yes, she has had a significant dip in play over the last couple of years, but she's back. Her match against Maria Sharapova, the defending French Open champion, saw Jankovic take the first set at love before succumbing in three tough sets.
Everything is starting to click for Jankovic again. She's back to being the first-ranked Serbian, and she's ready to go deep once more. Jankovic has started her Emirates U.S. Open Series campaign with a win over Mallory Burdette in Carlsbad.


Prediction: quarterfinals/semifinals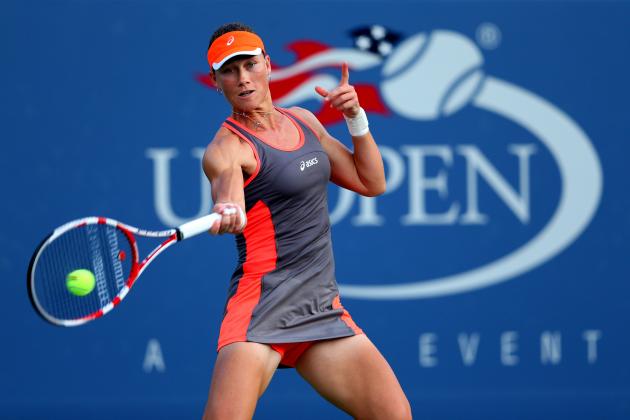 Cameron Spencer/Getty Images
Samantha Stosur
Samantha Stosur has undoubtedly been through a rough year. After a second-round loss at the Australian Open and third-round losses at both the French Open and Wimbledon, it's clear that the former U.S. Open champion hasn't hit her mark so far this season...but she will in Flushing Meadows.
She's a U.S. Open champion. One who beat Serena. One who beat Serena in straight sets. Stosur also got to the French Open final in 2010. She has the experience and the knowledge. She knows what it takes, and as long as she works to get her serve and forehand back to where they were when she was in the top 10 for the last three years, she will be a contender in New York.


Prediction: quarterfinals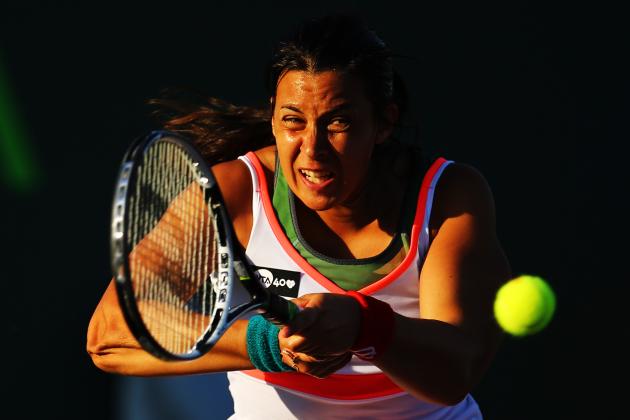 Al Bello/Getty Images
Marion Bartoli
She's a Wimbledon champion, a U.S. Open 2012 quarterfinalist and a top-10 player. There's no reason Marion Bartoli shouldn't reach the second week of the U.S. Open. While we haven't seen her compete since her Wimbledon fairy-tale run, she has a promising hard-court resumé, and as long as she keeps her tenacity and confidence in check, she will make a deep run, once again, this year.


Prediction: quarterfinals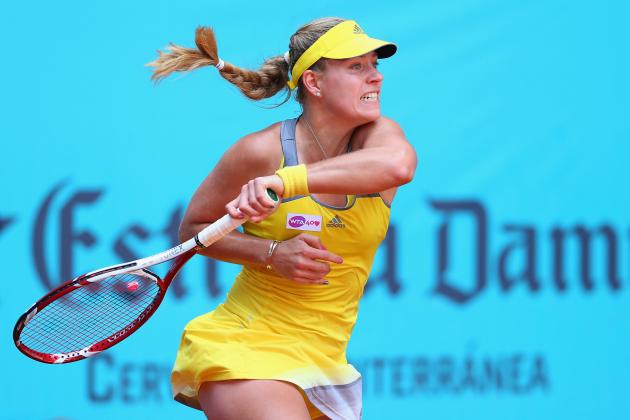 Julian Finney/Getty Images
Angelique Kerber
The thing about Angelique Kerber is, she's extremely consistent, and even though she sometimes has a great tournament, she's never really excelled.
She ended 2011 ranked 35 and ended 2012 ranked fifth. She has what it takes to be in the elite five, and she knows what to do to win, but she needs to show the world that she has what it takes to win...and actually do it.
Results like second-round losses in Wimbledon and Miami won't do it. If she plays consistent, aggressive tennis—like she did in Indian Wells this year—she will be a force to be reckoned with.
Prediction: quarterfinals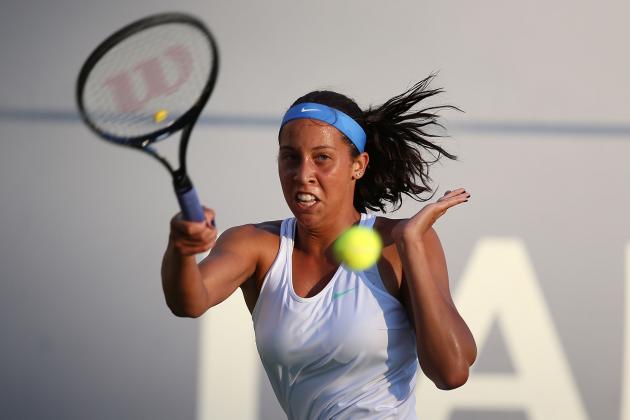 Jed Jacobsohn/Getty Images
Madison Keys
Madison Keys is giving Sloane Stephens a run for her money. So much so that Keys was able to win her first-round match at the Citi Open in Washington D.C., while Sloane, the second seed, failed to do so.
Keys impressed the tennis world at Wimbledon, and after really sticking it to Agnieszka Radwanska, expect Keys to progress further into the U.S. Open draw. Her humble power will carry her far.


Prediction: fourth round/quarterfinals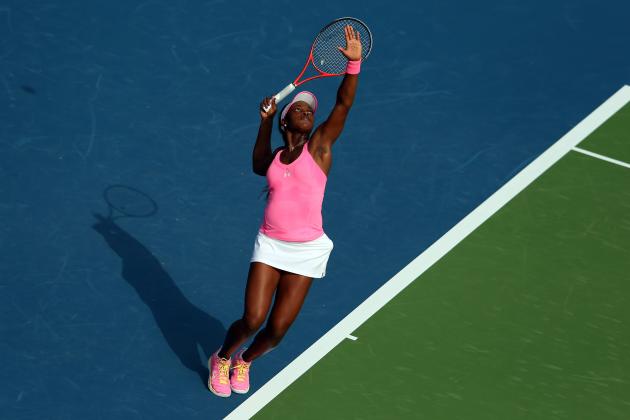 Julian Finney/Getty Images
Sloane Stephens
Many tennis aficionados have proclaimed Stephens as their next American tennis queen. She's feisty, consistent and already has a win at a Grand Slam against Serena.
Stephens has made it to the third round at the U.S. Open in 2011 and 2012, and she's ready for the next step. She will take her first-round loss in D.C. as motivation to better prepare for Flushing Meadows.
Prediction: fourth round/quarterfinals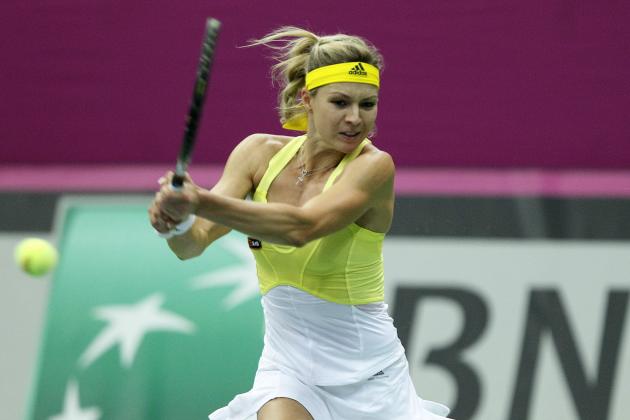 Dmitry Korotayev/Getty Images

This has been a strong year for Maria Kirilenko.
She has publicaly recommitted herself to her singles game, and her efforts have not gone unnoticed. While she had a less-than-ideal time losing to Laura Robson in the first round of Wimbledon this year, she has consistently gotten to the third round or further in most of her tournaments this year.
Her quarterfinal appearance at the French Open has been her highlight, thus far, this year. If she can pull off another Grand Slam quarterfinal, she will have a solid chance of getting back into the top 10.
Prediction: fourth round/quarterfinals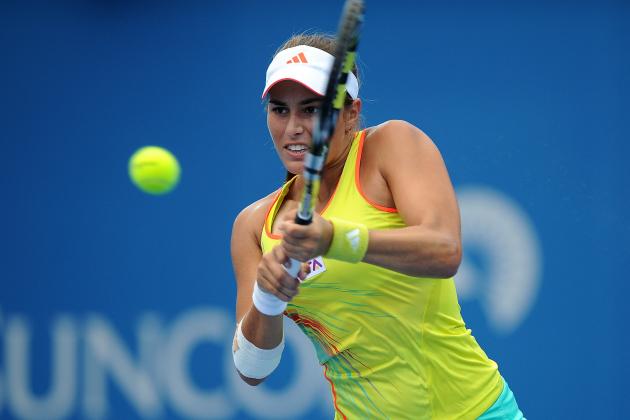 Matt Roberts/Getty Images
Monica Puig
She reached the fourth round at Wimbledon and third round at Roland Garros...who's to say she can't go one further in New York?
Monica Puig is another young player who is teetering with confidence as she progresses through the year with wins over Sara Errani, Nadia Petrova, Madison Keys, Julia Georges, Francesca Schiavone and Bethanie Mattek-Sands.
She's been able to close out matches against the 11th and fifth seeds in the first round of the last two Grand Slams. Expect Monica to show the world her talents once again, but this time in New York.
Prediction: fourth round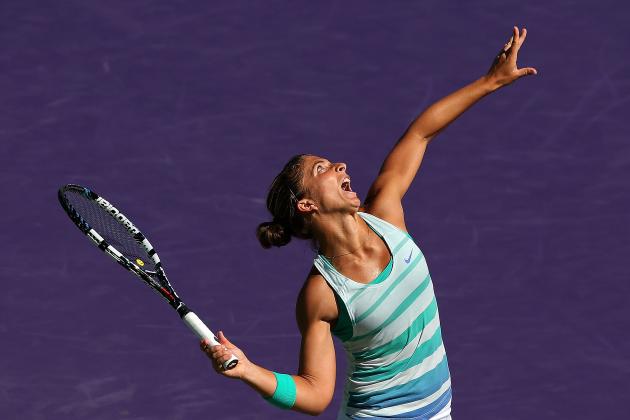 Mike Ehrmann/Getty Images
Sara Errani
She got to the semifinals in Flushing Meadows last year. Her hard-court record has become more and more solid after every tournament. She has will power, determination and a work ethic like no other.
This time around, I think Errani will find it tougher to get to the semifinals of the U.S. Open, and that is why she is only an honorable mention, even while she's predicted to get to the quarterfinals.
Prediction: quarterfinals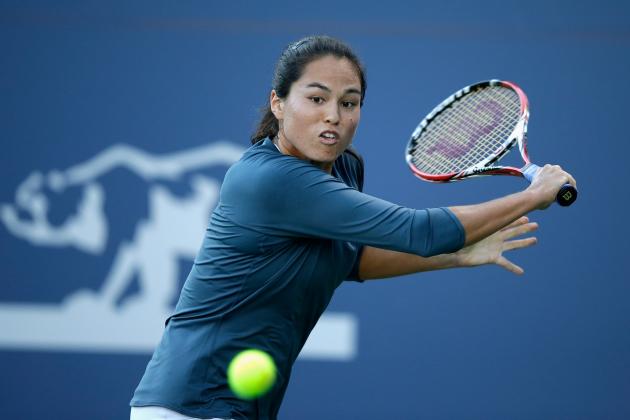 Ezra Shaw/Getty Images
Jamie Hampton
Historically, Jamie Hampton's best Grand Slam is the Australian Open, where she's reached the fourth round twice. This year, she got to the third round and then the fourth round of the French Open.
She's shown growth and solid results throughout the year. She most recently got to the semifinals at Stanford, losing to Agnieszka Radwanska. Expect her to go deep on the hard courts this year. Something has clicked for Hampton, and she's ready to keep riding the wave.
Prediction: fourth round/quarterfinals