Identifying the Next Generation of Men's and Women's Tennis Stars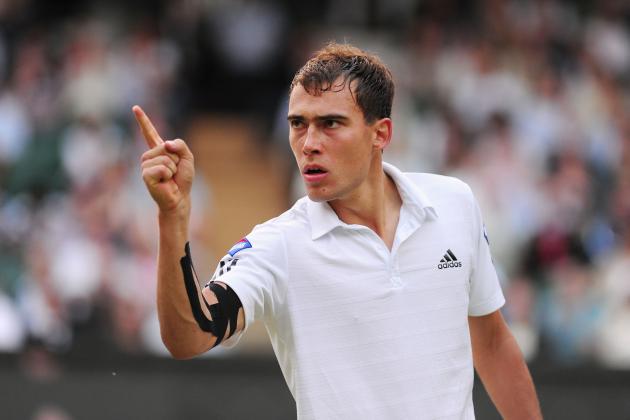 Mike Hewitt/Getty Images
Jerzy Janowicz in Wimbledon semifinal match against Andy Murray.
The next generation of tennis stars has arrived.
They already offer us a glimpse into what we suspect will be brilliant careers.
By "next," we mean they haven't achieved star status yet.
By "star," we mean more than someone who occasionally challenges a top player. A star has staying power.
This list does not include players like Jo-Wilfried Tsonga or Sara Errani, who have been competing with the current crop of stars for some time.
Although this list only includes players younger than 25, it does not include Juan Martin del Potro. Del Potro, 24, is already a Grand Slam winner and star.
The list is about players like Madison Keys who are making a steady climb up the rankings. It's about those players like Jerzy Janowicz who have the talent and the will to push past the average players on tour.
This list includes players whom we expect to be talking about tomorrow, in the same way we talk about Andy Murray, Novak Djokovic, Maria Sharapova and Serena Williams today.
Begin Slideshow

»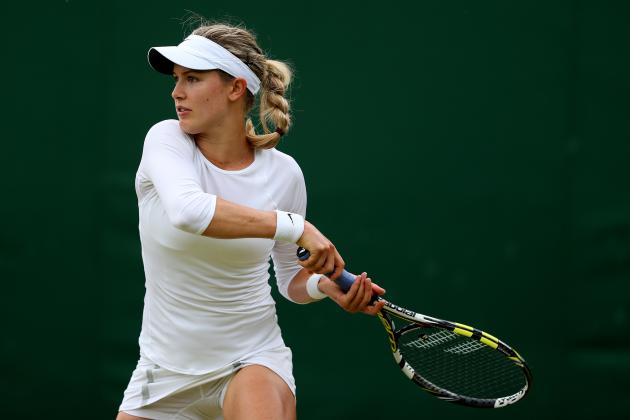 Clive Brunskill/Getty Images
Eugenie Bouchard of Canada
Eugenie Bouchard, 19, upset former No. 1 Ana Ivanovic in the second round at Wimbledon.
She advanced to the third round before losing to Spain's Carla Suarez Navarro, 7-5, 6-2.
The Toronto Sun quoted tennis great Martina Navratilova's response to Bouchard's Wimbledon performance, "If she continues like this she will be top 20 at least by the end of the year...I don't want to say a star is born but we have seen a potential Grand Slam champion here."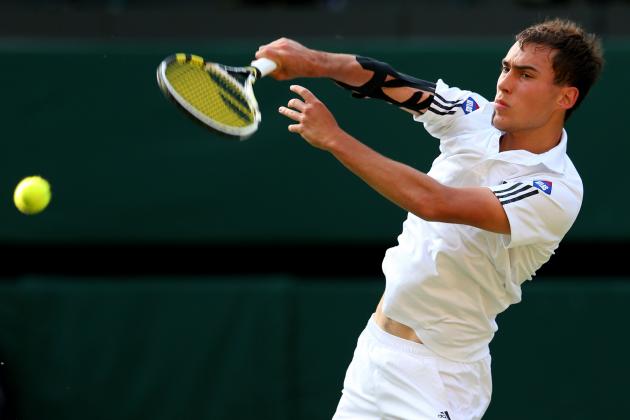 Julian Finney/Getty Images
Jerzy Janowicz
At 6'8", Janowicz is among a number of tennis giants pushing the game to new heights.
He surprised many by taking the first set off Andy Murray during the Wimbledon semifinal.
His performance at Wimbledon moved him up five spots to No. 17, a career high for the 22-year-old.
As Janowicz gains experience and learns to tame his temper, he will continue to rise in the rankings.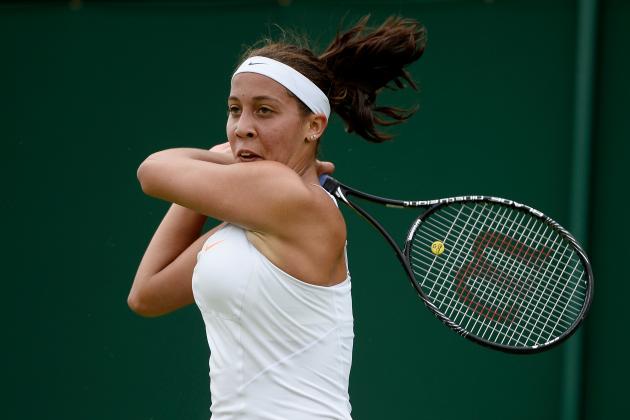 Dennis Grombkowski/Getty Images
Madison Keys
Like Bouchard, Madison Keys is a teen sensation. Keys, 18, is already ranked No. 45.
This year, she upset Li Na in Madrid.
She also took out British favorite Heather Watson in the opening round at Wimbledon.
Keys has a strong serve, powerful groundstrokes and a solid game at the net. She only lacks experience.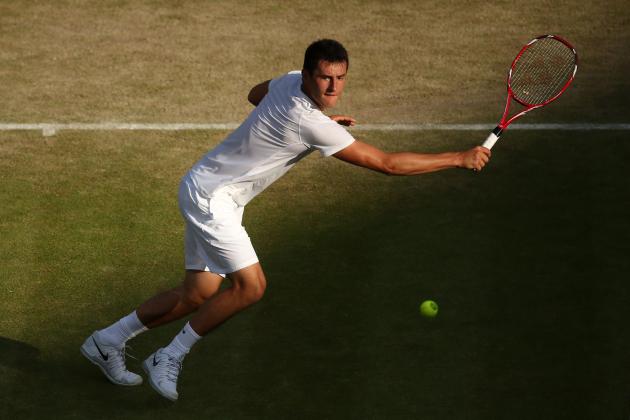 Clive Brunskill/Getty Images
Bernard Tomic enjoyed a solid Wimbledon performance, despite the absence of his father.
Bernard Tomic burst onto the scene over-hyped and under pressure. He was touted as Australia's next great tennis star before he had even won an ATP match.
He appeared headed for disaster after his father was charged with assaulting his former hitting partner.
His father was banned from all ATP tournaments. Since then, Tomic's career seems to have taken off.
Tomic insists he is not better off without his father. He wants his father involved in his life and his tennis.
How that dynamic plays out may impact how Tomic performs.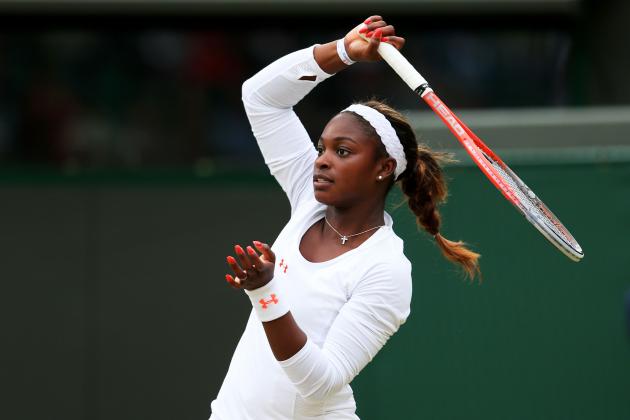 Julian Finney/Getty Images
Sloane Stephens
Sloane Stephens has accomplished so much in such a short time, it's easy to forget she just turned 20 this year.
She has established herself as a solid Top 20 player.
She experienced growing pains earlier this year. But after reaching the fourth round at the French Open and quarterfinals at Wimbledon, Stephens seems to have weathered the slump.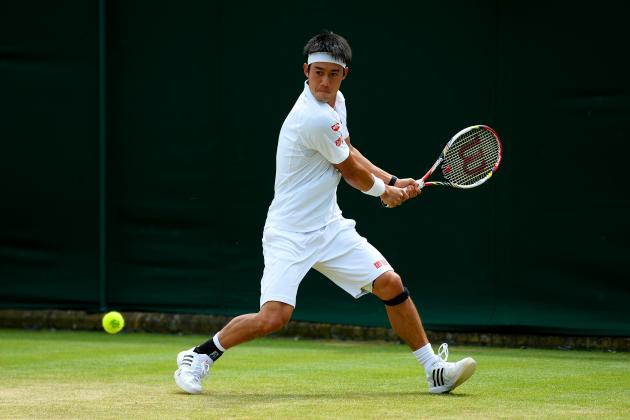 Mike Hewitt/Getty Images
Kei Nishikori
Kei Nishikori could be the next David Ferrer, a speedy, consistent player who takes up residence in the Top Five.
Like Ferrer, Nishikori may not have enough firepower to grab a Grand Slam.
However, the hip and stylish player is poised to be a star.
At a Wimbledon press conference, the 23-year-old told reporters his goal was to reach the Top 10 by the end of the year.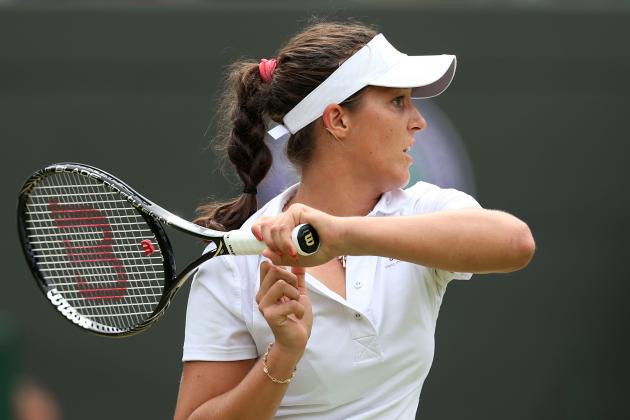 Clive Brunskill/Getty Images
Laura Robson of Great Britain
Despite Andy Murray's win at Wimbledon, Laura Robson still has a royal monkey on her back.
Now that Great Britain has its tennis king, they are awaiting a queen.
Robson has the talent, but must gain consistency in her game.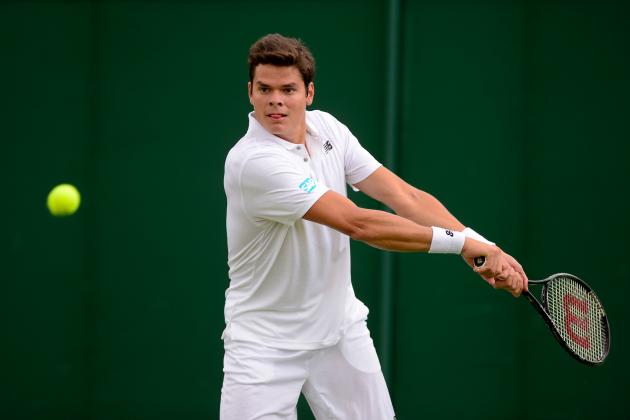 Mike Hewitt/Getty Images
Milos Raonic
Despite a disappointing second-round loss at Wimbledon, Milos Raonic remains one the biggest young guns on the tour.
Like Janowicz, Raonic, 6'6", joins del Potro, Tomic and John Isner in the 6'5"-and-over club.
Already ranked No. 15, the 22-year-old has a powerful two-handed backhand.
But he'll have to improve his play against higher-ranked opponents. He is 0-3 against Top 10 players.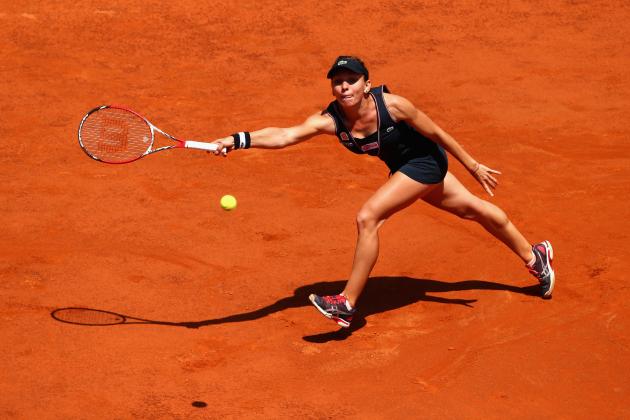 Clive Mason/Getty Images
Simona Halep
This has been a breakout year for Simona Halep.
Halep, 21, won her first WTA titles this summer at Nuremberg, Germany, and Den Bosch, Netherlands.
She has now won 13 of her last 14 matches.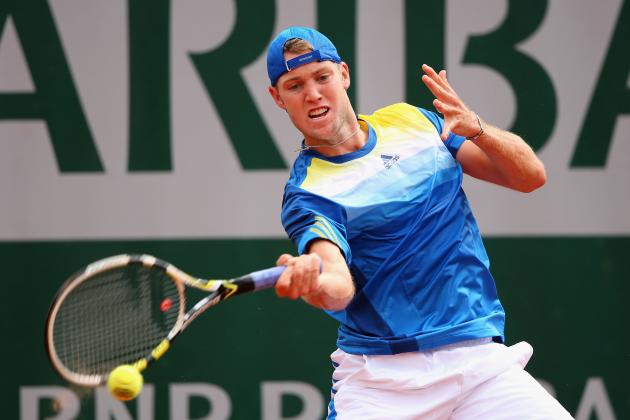 Julian Finney/Getty Images
Jack Sock
Just when it seemed there was no hope for U.S. men in tennis, along comes Jack Sock.
How talented is Sock? In the last week of the 2010 U.S. Open, when Sock was still in high school, Novak Djokovic's camp contacted Sock's coach to see if the teen could participate in warm-ups.
After surviving qualifiers at the French Open, Sock won his opening-round match against Guillermo Garcia-Lopez in straight sets, 6-2, 6-2, 7-5.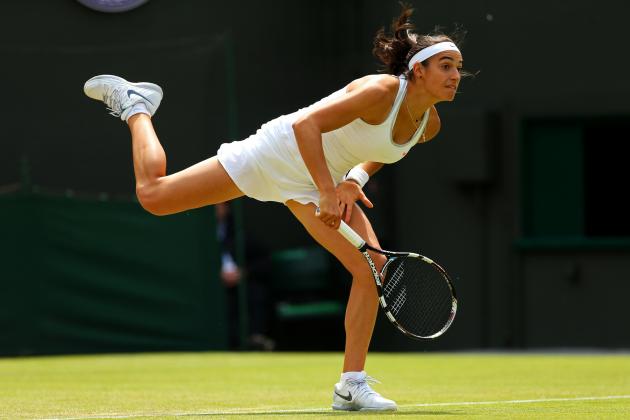 Julian Finney/Getty Images
Caroline Garcia
When Caroline Garcia nearly upset Maria Sharapova in the 2011 French Open, many thought she'd make a bee-line toward the Top 20.
But Garcia has struggled since.
Still, this 19-year-old hits as hard as any of the up-and-comers.
Keep an eye out for Miss Garcia.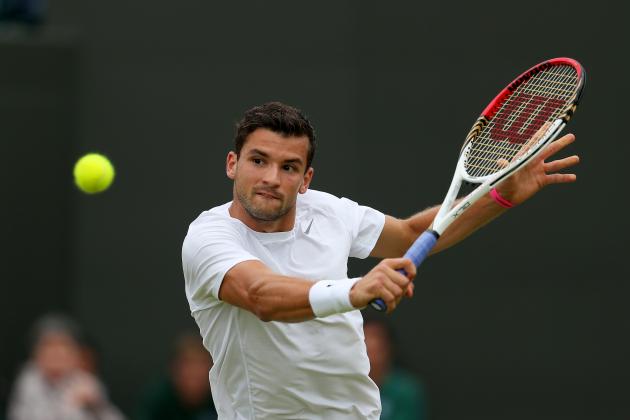 Clive Brunskill/Getty Images
Grigor Dimitrov
Nicknamed "Baby Federer," Grigor Dimitrov should one day make a name for himself.
This year, he upset Djokovic in Madrid and played Nadal tough in Monte Carlo.
Ranked No. 29, Dimitrov looks and moves like Federer.
If he can have even half as good of a career as Federer has had, then Dimitrov will be a superstar.