L.A. Lakers Offseason: A Tale of Two Dwights, a Tale of Two Organizations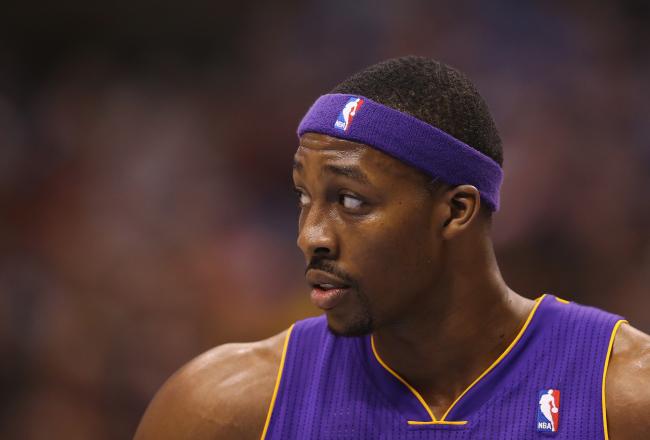 Ronald Martinez/Getty Images
The Los Angeles Lakers are definitely at a crossroads this offseason, and much of their fate over the foreseeable future lies in the hands of Dwight Howard—a young player who embraces, either purposefully or unknowingly, the strange condition of cognitive dissonance.
The history in Orlando is there. The "commit one day, quit the next" attitude carried over to Los Angeles. And the free-agent frenzy of speaking out both sides of the mouth has just started.
ESPN reporter and Howard-camp mouthpiece Chris Broussard said the 6'11'' center doesn't want to play for Lakers head coach Mike D'Antoni. Days later, sources close to Howard say D'Antoni is not on his radar, per Dave McMenamin and Ramona Shelburne of ESPN.
The waffling is in full force.
Strap in, Laker nation.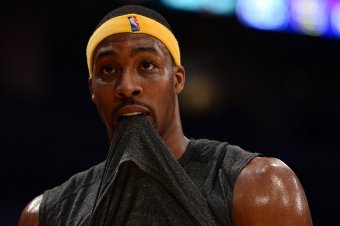 Harry How/Getty Images
But while we endure the flip-flopping, hot-versus-cold antics of Dwight Howard, the Lakers organization itself is straddling a precarious fence that speaks to the wide spectrum of uncertainty facing the franchise.
Does the team blow the whole thing up, retool their salaries for the "new normal" and focus on building youth and talent in preparation for life after Kobe?
Or should L.A. throw big money at the most athletic center in the league to hold onto one, maybe two more years of contending just to keep this waterlogged ship afloat?
The duality of it all is analogous to the writing in Charles Dickens' classic work A Tale of Two Cities.
Dickens opens the novel:
It was the best of times, it was the worst of times, it was the age of wisdom, it was the age of foolishness, it was the epoch of belief, it was the epoch of incredulity, it was the season of light, it was the season of darkness, it was the spring of hope, it was the winter of despair.
For the Lakers, 2010 was the best of times: beating hated rivals the Boston Celtics in an epic seven-game series to win the franchise's 16th NBA Championships.
Three years later, it was the worst of times: Kobe Bryant's torn Achilles, questions about Dwight Howard returning and not having signed any Laker beyond next season save for 39-year-old PG Steve Nash.
It's a tale of two paths that will be dictated by a tale of two Dwights.
The first Dwight? A fun-loving, charismatic leader who can energize a team with his infectious spirit.
The second Dwight? A dark, cryptic character who stands on fleeting principles.
Uncertainty has never looked so clear or so cruel for this Lakers team, one that is languishing for an answer from a player in order to decide on a path of their own.
Where should the Lakers go?
Anywhere but here.
Recently, the Lakers launched a desperate #STAYD12 campaign by posting large billboards on the side of STAPLES Center and across the city begging D12 to stay in LA. Even the famed Beverly Hills Hotel got the treatment from the Lakers' marketing department.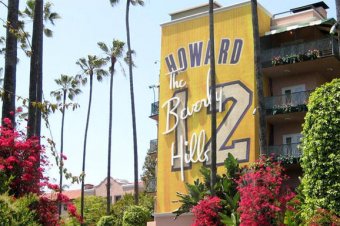 The Lakers are a proud organization resorting to mid-market theme-park tactics in an effort to woo a player of questionable loyalty who can at any minute quit on a team if the temperature isn't right.
No one person is bigger than an idea.
No one player can be bigger than a team.
Yet that's exactly how the Lakers have molded this situation.
Hall of Famer and six-time NBA Champion Laker Kareem Abdul-Jabbar—the greatest scorer to ever play the game—had to publicly plead the Lakers organization just to give him his rightfully-deserved statue outside STAPLES Center.
Now, we're an ad agency drumming up interesting ways to plead for an unproven winner to accept our many millions of dollars and return next season.
That's not the Laker team I know. That's not the team I root for.
The Lakers will likely offer Howard the max five-year, $118 million max-level extension come July 1, which happens to be one year longer and $30.4 million more than any other team out there can offer under the new CBA.
Once a decision is made and Howard signs a contract here or elsewhere, the Lakers will hopefully move past the desperation and start acting like themselves again.
Howard has every right to deliberate on his decision, but nothing will be sweeter than some finality to this played-out saga.
Until then, we'll be inundated with Dwight Howard rumors, gossip, soundbites, updates and everything in between in a tale of a beloved superstar searching for his first championship ring and a storied, proud franchise trying to reclaim its footing and return to glory.
Stay or go, it will be nice to finally turn the page.
This article is
What is the duplicate article?
Why is this article offensive?
Where is this article plagiarized from?
Why is this article poorly edited?

Los Angeles Lakers: Like this team?