The 3 Best Value Picks in the NBA Draft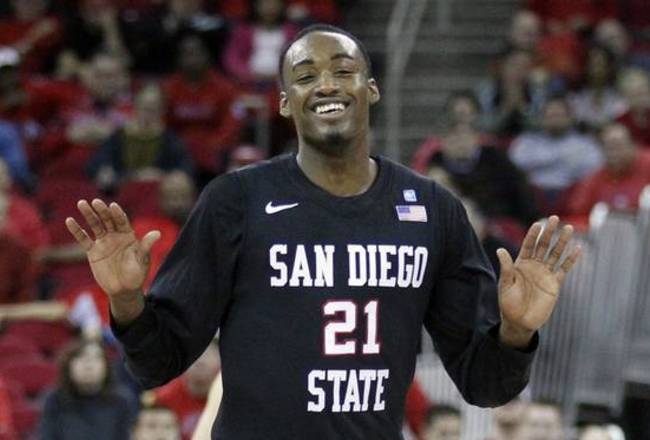 Jamaal Franklin is projected in the 18-20 range.

With players like Nerlens Noel, Ben McLemore and Otto Porter expected to be future NBA stars, we take a look at some players that will likely be selected outside of the top five picks that present exceptional value.
These three players will bring enormous potential to whichever team is wise enough to select them.
Jamaal Franklin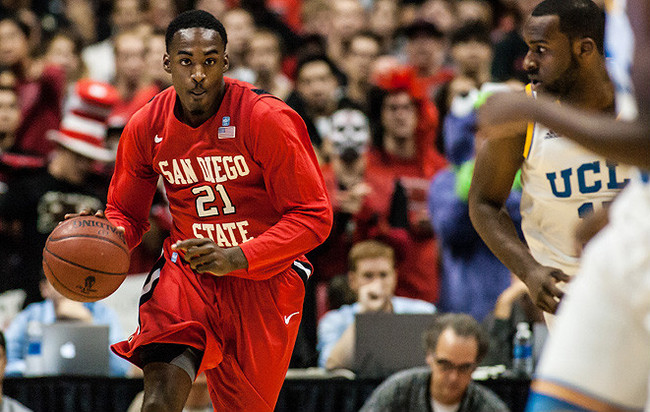 An outstanding rebounder, Franklin pulled down 11 boards per 40 min played.

This guy carried the San Diego State Aztecs on his back in a very strong Mountain West Conference, leading the team in scoring, rebounding, assists, and steals.
At 6'5'' and 190 pounds, Franklin has good size for an NBA shooting guard. He is one of the toughest players in this draft class and will create his own shot and get to the rim effectively.
A crafty player, he simply finds ways to score the basketball and will be able to score in the 14-16 PPG range within a couple of years of pro experience.
His 11.3 rebounds per 40 minutes played is by far the best of any shooting guard prospect in the draft, and his defensive tenacity will allow him to cover multiple positions at the pro level. While his outside shooting needs improvement, he will work tirelessly at that and will become a better perimeter shooter.
Franklin will prove to be a key component to a very good basketball team one day.
Anthony Bennett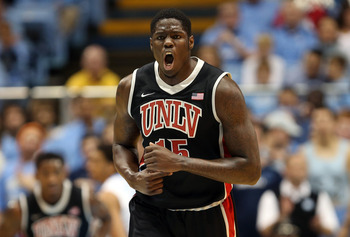 Bennett will be a beast on the boards in the NBA.
While Bennett is a sure-fire top-10 pick, the fact that many mock drafts have him sliding out of the top 5 makes him one of the three best value picks in the draft.
While he is a bit short at only 6'7'', his rock-solid 240 pounds and 7'1" wingspan make him more than capable of being a tremendous NBA forward. He is powerful and explosive, converting 74 percent of his attempts around the basket, which ranks among the top 10 in college hoops.
Averaging 16 points and 8 rebounds per game as a freshman, Bennett has only flashed his amazing potential. He can score in a variety of ways, strong with his back to the basket but also possessing good handle for a big man. He can even hit the 3-pointer, knocking down nearly one per game in his lone season with the Runnin' Rebels.
Expect Bennett to compete for Rookie of the Year honors and be an imposing force for years to come.
Trey Burke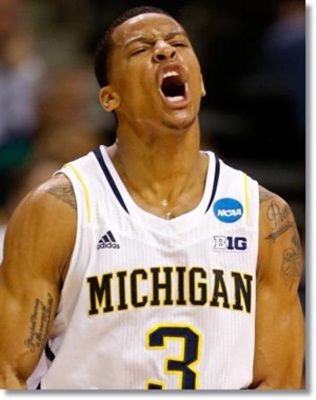 Burke was simply sensational in March Madness.
Much like Bennett, Trey Burke will likely be a top-10 selection. He could very well be the best player in this year's draft—and a potential All-Star point guard in the NBA.
Burke led the Michigan Wolverines to the NCAA Championship game, falling short to a superior Louisville squad that was one of the best all-around teams in the last 10 years.
His performance in the tournament was nothing short of legendary, and his sophomore season earned him honors as the national Player of the Year, averaging 19 points and 8 assists per game. Burke shot 46 percent from the field and 38 percent from three-point range. The Wolverine offense ran through No. 3, who led one of the youngest teams in the country to the championship game.
Burke is lightning fast with the ball and his hands and has tremendous court vision. Several teams will be kicking themselves for passing on Trey Burke, who could very well prove to the best player of the 2013 NBA draft.
Keep Reading