Rafael Nadal Will Bounce Back from Historic Loss with US Open Title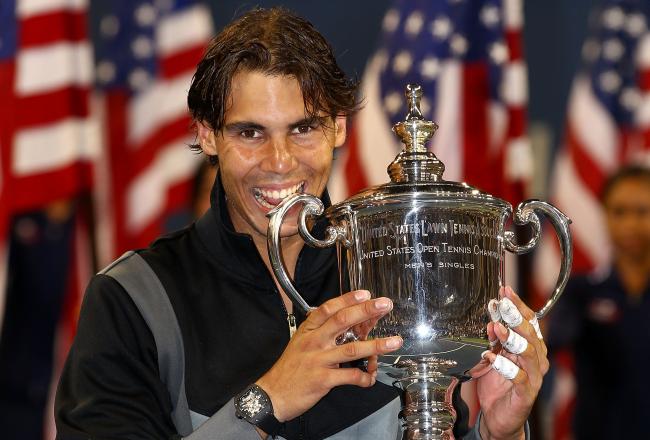 Clive Brunskill/Getty Images
Rafael Nadal won't be winning his third Wimbledon title, but that isn't going to stop him from coming back with a vengeance at the U.S. Open.
Sure, Nadal just suffered one of the biggest losses of his career, falling to Steve Darcis in the first round at Wimbledon. It was the first time the Spaniard lost in the first round of any Grand Slam. Many still remember when Nadal was bounced from the tournament in the second round a year ago to Lukas Rosol.
It's just one loss, though.
In sports, it's either you win or you lose. Is making it to the semifinal or the final good? Sure, but unless you win the title, it's not a big deal.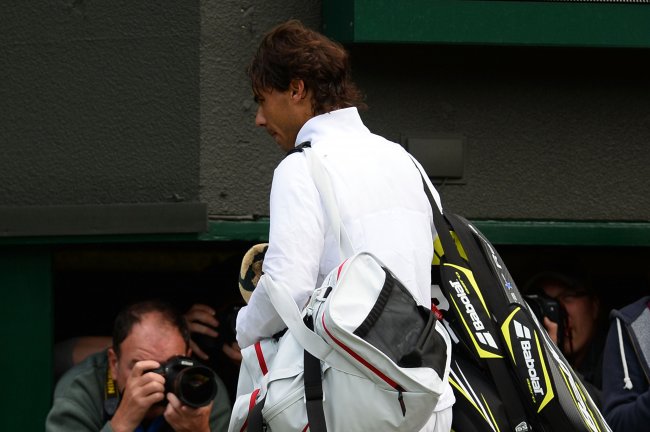 Mike Hewitt/Getty Images
Nadal had never lost in the first round at a Grand Slam before Monday, but it was his 23rd career loss at such a tournament. No one is going to remember this loss down the line, as Nadal told Douglas Robson of USA Today.
"Nobody remember the loses," Nadal said. "People remember the victories. And I don't want to remember [that] loss."
At the U.S. Open in a few months, people are going to remember Nadal, as he'll take home his 13th career Grand Slam crown.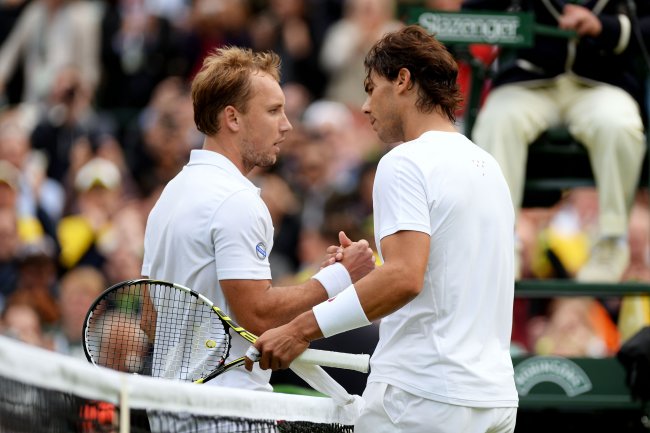 Mike Hewitt/Getty Images
Nadal never had much success in his early years at the U.S. Open, but in the last few, he's been nearly unstoppable. From 2008 through 2011, Nadal made it to the semifinals in each year, reaching the final twice and winning the Grand Slam once.
In the two years where Nadal didn't reach the final, he lost to Andy Murray and Juan Martin Del Potro. In his pair of final appearances, he faced Novak Djokovic. In general at the U.S. Open, Nadal is 34-8, which is his worst winning percentage of any of the four Grand Slam tournaments.
Last year, Nadal sat out with a knee injury.
Robson believes that the knee was part of the reason why Nadal lost in the first round at Wimbledon, but Rafa didn't want to make excuses.
"He played a fantastic match, and everything I say about my knee today is an excuse and I don't like to put any excuses when I am losing a match like I lost today," Nadal said.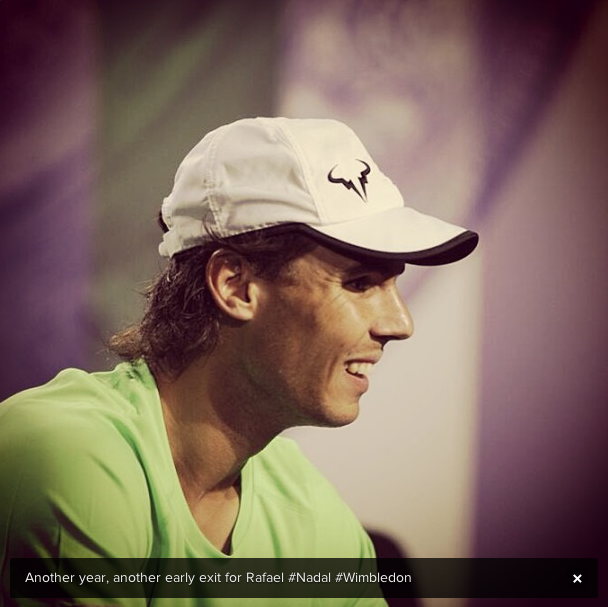 Nadal, however, wouldn't say if anything was bothering him throughout the match, per Robson.
Will Nadal win the U.S. Open title?
Whether Nadal's knee started to hurt against Darcis or not shouldn't be a big issue now. If Nadal doesn't play another tournament until the U.S. Open, he'll have around two months to rest. He missed seven months the last time the knee gave him issues, but hopefully it won't keep him out as long this time around, if it's even an issue.
The U.S. Open is easily the most open Grand Slam of the four. The French Open is usually Nadal's to lose. Wimbledon is Roger Federer's to lose. Novak Djokovic has won the Australian Open four times in the last six years.
Federer used to dominate the U.S. Open—winning five straight titles from 2004 through 2008—but there have been five different champions the last five years. Aside from David Ferrer, every top-five player in the world has hoisted the U.S. Open crown at least once in his career.
Nadal will certainly be a favorite once August 26 draws near. Despite the early exit from Wimbledon, Rafa is still one of the top tennis players in the history of the game.
At the U.S. Open, Nadal is going to prove that with a monster victory.
This article is
What is the duplicate article?
Why is this article offensive?
Where is this article plagiarized from?
Why is this article poorly edited?