Mariano Rivera and Other MLB Stars Who Retired at the Top of Their Game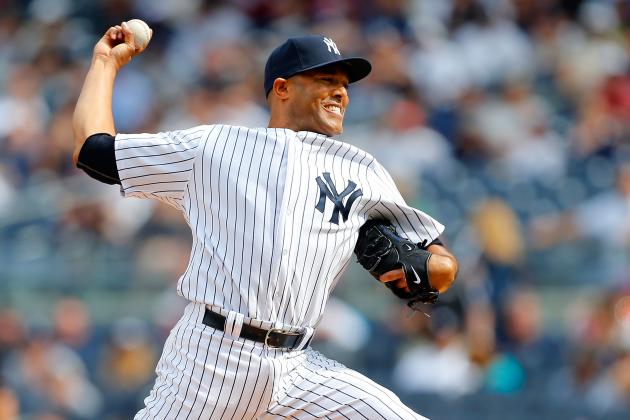 Jim McIsaac/Getty Images

A decline in production is an inevitable part of a baseball player's career as he passes his prime, and while many players continue to make a positive impact on their team into their forties, there are very few who are able to hang it up at the top of their game.
We're witnessing one of those rare cases this season with Yankees closer Mariano Rivera, who announced that he'd retire at the end of the season this spring, but remains one of the most dominant closers in the game.
Rivera included, here is a look at 10 MLB stars who ended their careers while still performing at the top of their game.
*Note: Players whose career ended due to a fatal tragedy such as Thurman Munson and Roberto Clemente were not considered for this list.
Begin Slideshow

»
Public Domain Photo via Wiki Commons
The 1919 Black Sox scandal goes down as one of the lowest moments in baseball history, as eight players were banned from baseball for life when it was discovered that they fixed the World Series.
Those players were banned following the 1920 season, and while their place in history is a gray area due to their cheating, for the sake of what we're talking about here, there are some players whose careers ended on top as a result of their ban.
SP Lefty Williams
Despite an ERA of 3.91 (96 ERA+) that was actually below the league average, Williams still managed a 22-14 record in his final season before being banned. He was 27 at the time, and had gone a combined 45-25 with a 3.28 ERA (106 ERA+) over the previous two seasons, so it's safe to assume he had at least a few more plus seasons in him.
OF Happy Felsch
Though he hit just .275 with a .764 OPS during the team's World Series run in 1919, Felsch was a star in 1920 as he hit .338 with 69 extra-base hits and 115 RBI. It may have been a case of the 28-year-old enjoying a career year, or it may have been the start of a breakout.
SP Eddie Cicotte
One of the team's top starters, Cicotte played a full career before being banned, as he was 36 when the ban came down and already had 14 big league seasons under his belt. Even at that advanced age, he went 21-10 with a 3.26 ERA (115 ERA+) in his final season prior to the ban.
OF "Shoeless" Joe Jackson
Undoubtedly the most well-known of the eight players who were banned, Jackson was just 32 years old when his career abruptly came to an end. He hit .382 with 12 home runs, 121 RBI and a league-high 20 triples and would have been a sure-fire Hall of Famer if he had finished his career in standard fashion.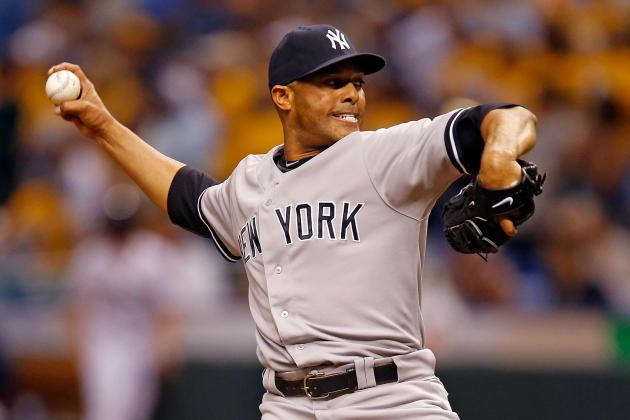 J. Meric/Getty Images

Final Season Age: 43
Final Season Stats (thus far): 29 G, 0-1, 25 SV, 1.73 ERA, 9.0 K/9
The greatest reliever in the history of the game, Mariano Rivera has piled up 633 saves to this point in his career, and at this point he is only padding his own all-time record.
He very easily could have hung it up last year, when he went down with a torn ACL early on in the season, but instead he worked his way back to be ready for the start of the 2013 season and that has allowed him to go out on his own terms.
He's gone 25-of-26 on save chances so far this season, and if the Yankees can remain in contention, he'll get a chance to pad what is one of the greatest postseason stat lines of all-time.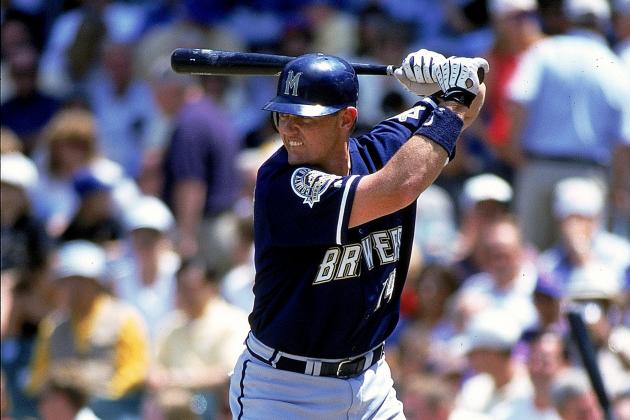 Jonathan Daniel/Getty Images

Final Season Age: 29
Final Season Statistics: .309/.400/.554, 343 AB, 21 HR, 62 RBI, 56 R
Calling him a star may be a bit of a stretch, but over the course of his eight-year career he posted a solid 10.1 WAR and the final season of his career was his best.
Still very much in his prime at 29 years old, Nilsson turned down what likely would have been a solid payday to return to his home country of Australia so that he could represent them in the 2000 Olympics.
He remains a key figure for the sport in Australia, and while he missed out on what could have been some big seasons in the majors, his decision was a commendable one.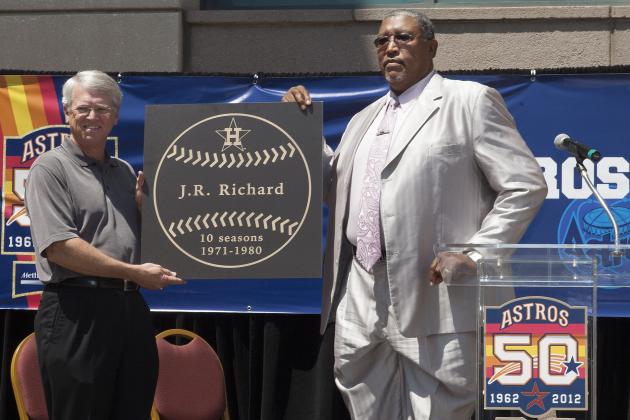 Bob Levey/Getty Images

Final Season Age: 30
Final Season Stats: 17 GS, 10-4, 1.90 ERA, 119 K, 113.2 IP
Former Astros right-hander J.R. Richard had some of the best stuff in the history of the game, with a fastball that could reach the high 90s and arguably the best slider in baseball history.
With that, he put together an absolutely dominant stretch from 1976-1979 as he went 74-51 with a 2.88 ERA and 1,044 strikeouts in 1,125.2 innings of work. During that span, he twice topped the 300 strikeout mark and won the ERA title in 1979.
Unfortunately, his career ended prematurely when he suffered a stroke during the 1980 season, and while he attempted to make a comeback, he was unable to return to his once dominant form.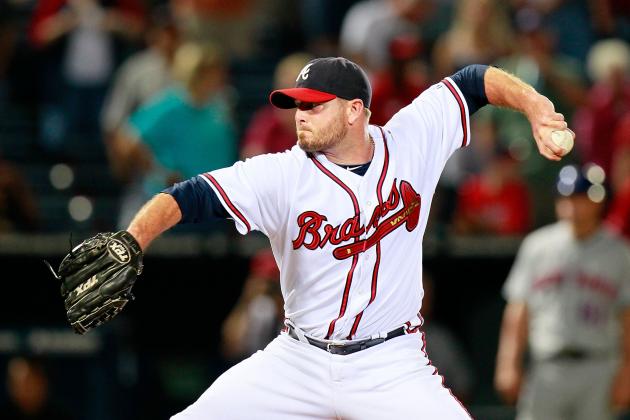 Kevin C. Cox/Getty Images

Final Season Age: 38
Final Season Stats: 71 G, 7-2, 37 SV, 1.43 ERA, 13.5 K/9
Taken with the No. 12 pick in the 1993 draft out of small Ferrum College, Billy Wagner made his debut just two years later, and he was the Astros closer by 1997.
Though he stood just 5'10", he had one of the best fastballs in recent memory, as he could regularly dial it up to the triple digits while he was in his prime.
Injuries limited him to just 17 games in 2009, but the Braves still took a chance on him in free agency the following season, signing him to a one-year, $6.75 million deal to be their closer.
He responded with one of the best seasons of his career, recording 37 saves and making his seventh All-Star team. All told, he finished his career with 422 saves, which is currently good for fifth all-time.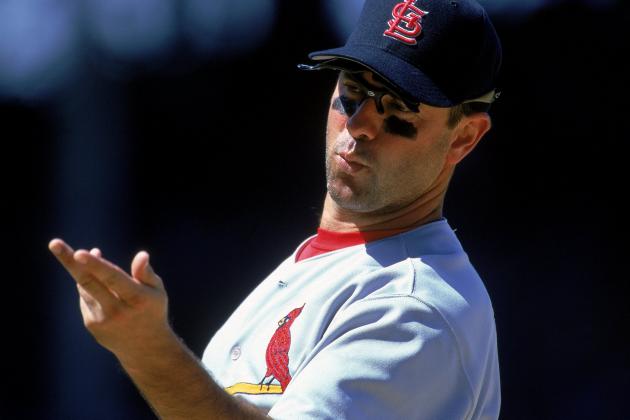 Jonathan Daniel/Getty Images

Final Season Age: 36
Final Season Stats: .319/.418/.546, 427 AB, 21 HR, 70 RBI, 49 R
Will "The Thrill" Clark was one of baseball's biggest stars in the late 1980s and early 1990s while playing for the Giants and later the Rangers.
He continued hitting at a high level even when he became more of a secondary player, finishing his 15-year career with a .303/.384/.497 line, 284 home runs and 1,205 RBI.
In his final season in the league, he was traded to the Cardinals at the deadline. In 51 games in St. Louis he hit .345/.426/.655 with 12 home runs and 42 RBI to help the team to the postseason, as he went out with a serious bang.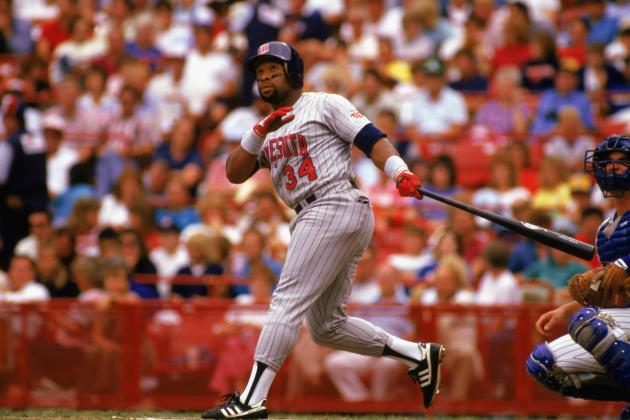 Jonathan Daniel/Getty Images

Final Season Age: 35
Final Season Stats: .314/.379/.515, 538 AB, 23 HR, 99 RBI, 83 R
One of the most beloved players in recent memory, Kirby Puckett was a fan favorite not only in Minnesota, where he spent all 12 of his big league seasons, but league wide.
A 10-time All-Star who piled up 2,304 hits over his abbreviated career, leading the league in that category four times, Puckett saw his career cut short when he was diagnosed with glaucoma.
In the midst of a solid spring training leading up to the 1996 season, Puckett woke up on March 28 unable to see out of his right eye. After a handful of surgeries, it became clear he would not be able to play again and he retired before the season begun.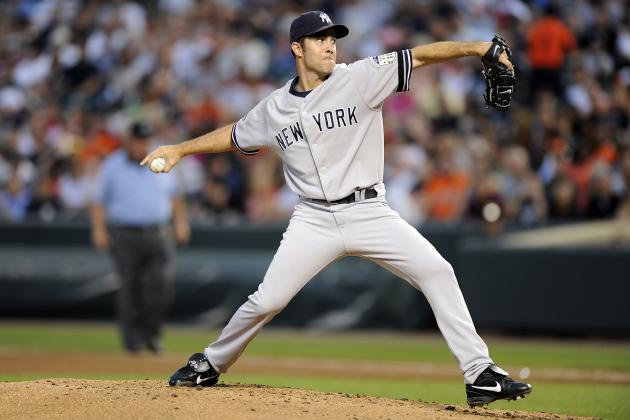 Greg Fiume/Getty Images

Final Season Age: 39
Final Season Stats: 34 GS, 20-9, 3.37 ERA, 150 K, 200.1 IP
One of the most consistent starters of the past 30 years, Mike Mussina spent the first 10 seasons of his career pitching for the Orioles, going 147-81 with a 3.53 ERA and five All-Star appearances.
He joined the Yankees as a free agent prior to the 2001 season, where he became just the ninth pitcher ever to win 100 games with two different teams.
After struggling to a career-high 5.15 ERA in 2007, Mussina bounced back in 2008 to finally win 20 games for the first time in his career. That was good enough for a sixth-place finish in AL Cy Young voting and certainly qualified as going out on top for the veteran as he ended his career with an even 270 wins.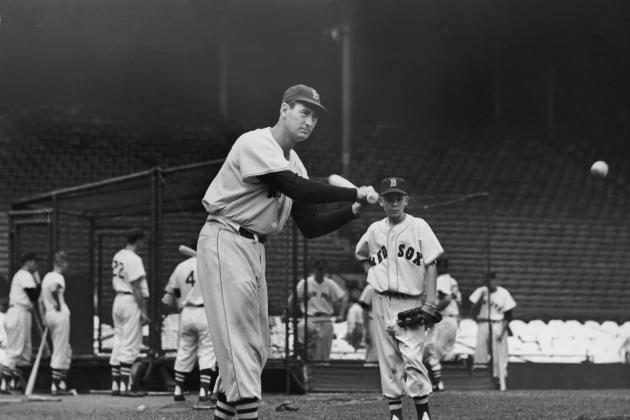 Getty Images/Getty Images

Final Season Age: 41
Final Season Stats: .316/.451/.645, 310 AB, 29 HR, 72 RBI, 56 R
A strong case can be made for Ted Williams being the greatest pure hitter the game has ever seen, and he remained a force right down to his last at-bat.
The only season of his career in which he hit under .300 came in 1959, when he posted a .254/.372/.419 line and looked as though he may have reached the end of the road as a 40-year-old.
However, he bounced back to go out on top the following season as he put up phenomenal numbers considering he made just 310 at-bats, and closed things out by homering off of Jack Fisher in the last at-bat of his career.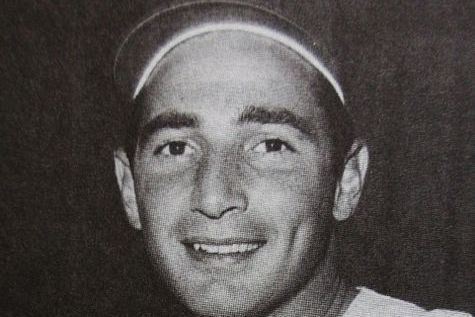 Public Domain Photo via Wiki Commons
Final Season Age: 30
Final Season Stats: 41 GS, 27-9, 1.73 ERA, 317 K, 323 IP
No player has hung up his spikes while playing at a higher level than Sandy Koufax, as he put together arguably the best four-year stretch ever by a pitcher from 1963-1966.
Over that span, he was 97-27 with a 1.86 ERA and 1,228 strikeouts in 1,192.2 innings as he took home three Cy Young awards and one NL MVP.
Beginning in 1965, he began pitching through serious elbow pain, and while he continued to put up fantastic numbers, it finally became too much for him at the end of the 1966 season as what was an arthritic condition led to his retirement at the age of 30.