Economic and political tensions in Brazil linked to the 2014 World Cup hit a boiling point on Monday night, as thousands flooded the country's largest cities in protest of government spending and taxation.
UPDATE: Thursday, June 20, at 7:17 p.m. ET by Ian Hanford
FOX Soccer provided an update on the situation:
Fires have been set on the mall at the Congressional building in Brasilia. Massive crowd out there.

— FOX Soccer Trax (@FOXSoccerTrax) June 20, 2013
Andrew Downie painted a better picture of what's going on as well:
Stadium not even half full for Nigeria-Uruguay in #Salvador. Fans reportedly can't get past the protests outside. #Confedschaos

— Andrew Downie (@adowniebrazil) June 20, 2013
---End of update---
The protests, which remained mostly peaceful throughout, included the cities of Rio de Janeiro, Sao Paulo, Salvador, Curitiba, Belem and Brasilia, per The New York Times' Simon Romero.
John Nichols of The Nation sent out a Vine message highlighting the scope of the protests in Rio:
Truly massive protest in Rio against fare hikes, service cuts, austerity and other forms of corruption: https://t.co/KQkiyCqJ26 @thenation

— John Nichols (@NicholsUprising) June 17, 2013
According to Reuters, over 200,000 citizens took to the streets throughout Brazil, voicing their displeasure with government spending. Many of the protesters were younger Brazilians, who spoke out against the increasing hike in taxes despite what citizens deem as inadequate government services.
"For many years the government has been feeding corruption. People are demonstrating against the system," said Graciela Caçador, a 28-year-old saleswoman protesting in Sao Paulo. "They spent billions of dollars building stadiums and nothing on education and health."
"We are demanding more respect to the population," echoed 21-year-old Vinicius de Assis, via Fox News Latino. "They are building these overpriced stadiums and are not worrying about the situation of their own people."
Currently playing host to the Confederations Cup, Brazil is in heavy preparation for the 2014 World Cup and 2016 Summer Olympics as well.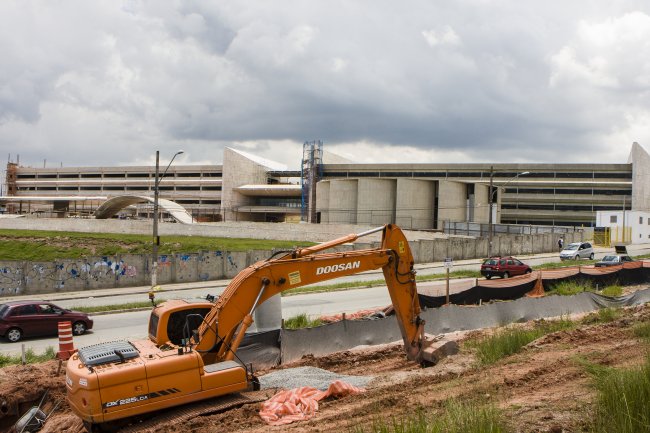 Daniel Vorley/Getty Images
There has been much government spending to help build and refurbish soccer stadiums across the country, which are currently experiencing massive cost overruns (currently projected to run three times more than South Africa's bill for the 2010 World Cup, according to Marcella Martha and Kris Voakes in a special report for Goal.com).
To help fund the shortfall, the Brazilian government recently announced increased rates on metro and bus fares of about 10 cents. It was a decision that enraged the citizenry, as the hike was viewed by many as an affront to the working and poorer classes.
Frustrated by the government hikes, which began on June 1, demonstrations began being organized throughout the country.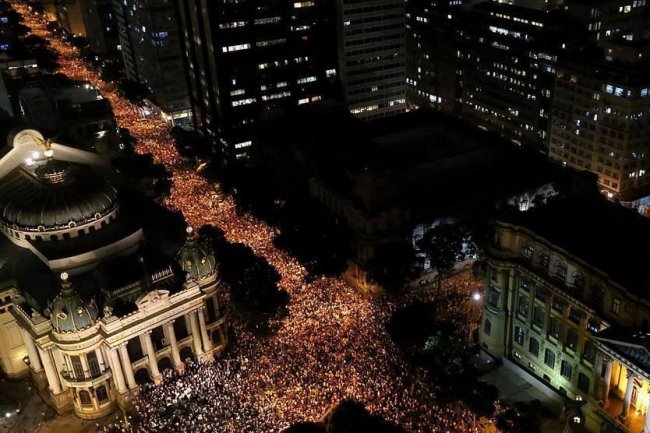 Police had to
fire tear gas
and rubber bullets into a protesting crowd in
Sao
Paulo last week, as a peaceful protest quickly turned violent. More than 100 people were injured, and 120 were arrested in the violent clashes.
Though the demonstrations remained mostly subdued on Monday night—no reports of injuries have been released to the press—there were some citizens who threw rocks at police, set fire to a car and vandalized the state assembly building in Rio. Protesters also are reported to have destroyed property in Porto Alegre.
FIFA has not yet commented on the protests.
Follow Tyler Conway on Twitter: