2013 French Open: What Title Would Mean for Each Finalist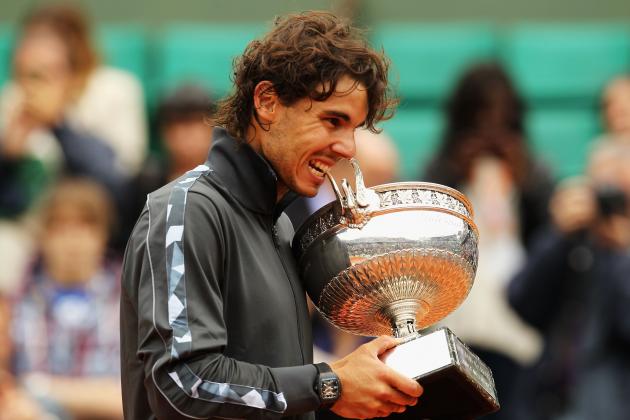 Matthew Stockman/Getty Images
Rafael Nadal will be looking to take a bite out of the French Open trophy for a record eighth time on Sunday.
An epic five-set survival by Rafael Nadal and a straight-forward win by David Ferrer booked the two Spaniards into this weekend's 2013 French Open final. They join Serena Williams and Maria Sharapova from the women's draw.
While the higher-seeded Nadal and Williams will go in as the favorites, their opponents are two of the best fighters in the sport and can't be counted out.
The tennis season is mostly centered around what happens in the Grand Slam events. Within 48 hours, the tennis world will be buzzing over two major champions.
But what would the title mean for each of the four players that are still alive? Consider the following analysis.
Begin Slideshow

»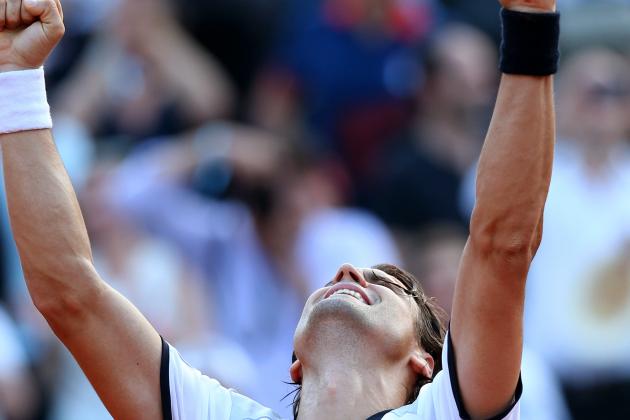 Matthew Stockman/Getty Images
Finally! David Ferrer celebrates after he booked his place into his first career Grand Slam final on Friday.
The last two first-time Grand Slam finalists that were able to win the title were Juan Martin del Potro at the 2009 US Open and Rafael Nadal at the 2005 French Open.
The big Argentine del Potro has failed to get back to another major final, but things might have been different for him had he not suffered a severe wrist injury shortly after capturing the title in New York four years ago. He is still very much in the prime of his career and has a chance to get back to that level.
Nadal, meanwhile, soared after winning his first Slam title and now has 11 to his credit. He was just a teenager when he won the 2005 French Open, but is now considered one of the greatest players of all time.
Ferrer winning this title would represent a much different story of a first-time finalist capturing the trophy. He is 31 years old and while he is playing the best tennis of his career, no one expects someone that age to win his first Grand Slam.
Not only would he be defying traditional tennis logic if he won this year in Roland Garros, but he would be scoring perhaps the biggest upset in the championship match of a Grand Slam in the history of the game.
Nadal is going for his eighth French Open title in nine appearances, meaning he has lost just one match in his life at this tournament. As the King of Clay, he is almost invincible over a five-set format, as World No. 1 Novak Djokovic found out Friday.
Combine Nadal's history at Paris with his dominance over Ferrer (20-4 overall, 16-1 on clay), and the 11-time Grand Slam champion goes into the final as the huge favorite. A win by Ferrer in this match would be as shocking as they come in the business.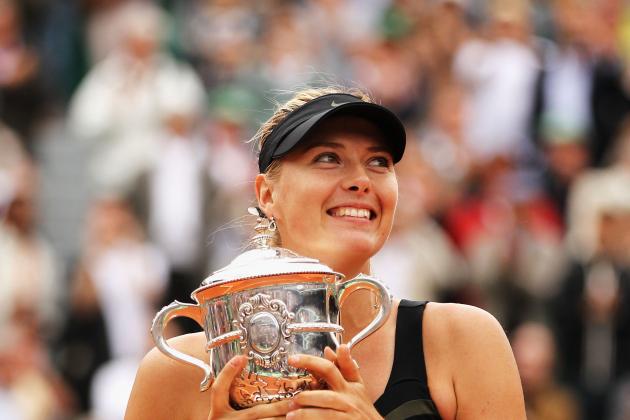 Matthew Stockman/Getty Images
Maria Sharapova is one step closer to repeating as the champion in Paris, but has the toughest test she could ask for in facing Serena Williams in Saturday's final.
Earlier in her career, World No. 2 Maria Sharapova was famously quoted as referring to herself as a "cow on ice" on clay, meaning she had all sorts of issues with her movement on the surface.
Fast forward to now, and Sharapova is looking to repeat as champion of the French Open. She has been arguably the best player on clay over the last two seasons, although Serena Williams would have something to say about that as well.
The Russian star is a holder of the career Grand Slam, but has just one title at each of the four majors, meaning she has never repeated one of her major titles.
But what would be even more sweeter than repeating for Sharapova would be to score a win over Williams. After winning two of their first three encounters (including the Wimbledon final back in 2004), the Russian has dropped their last 12 matches, only winning three sets.
Sharapova is one of the most mentally tough players in the game, but even she can't have much confidence going up against the American. That mojo could all change if she were able to score a win over Williams on the biggest stage possible.
A win for Sharapova would also solidify herself without question as the best clay court player in the game right now. She only has two losses on the dirt in the last two years, both, of course, coming at the hand of Williams.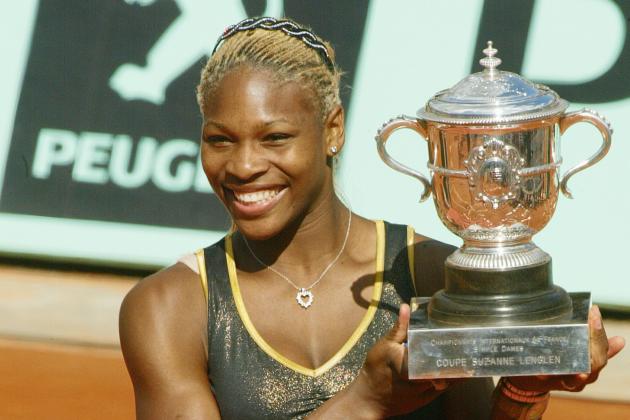 Pascal Le Segretain/Getty Images
Serena Williams is trying to win her second career French Open title some 11 years after her first back in 2002.
Serena Williams has been a dominant force in the women's game for parts of the last decade-plus. This season, she has regained top form and is ranked firmly atop the game.
One of her kryptonites throughout the years has been the French Open. While she has played pretty well overall on the clay, she has just one title to her credit back in 2002.
The other Grand Slams have been much better for the American, racking up five Australian Open titles, five Wimbledon's and four US Opens.
Therefore, if she wins the championship match on Saturday against Sharapova, she would lay claim to having multiple wins at each of the four biggest venues in the game. She would become the only active man or female player to accomplish that feat.
A French Open crown would also further cement Williams as the best player in the game. She is enjoying a career-best stretch, having not lost since February and looks practically unbeatable these days.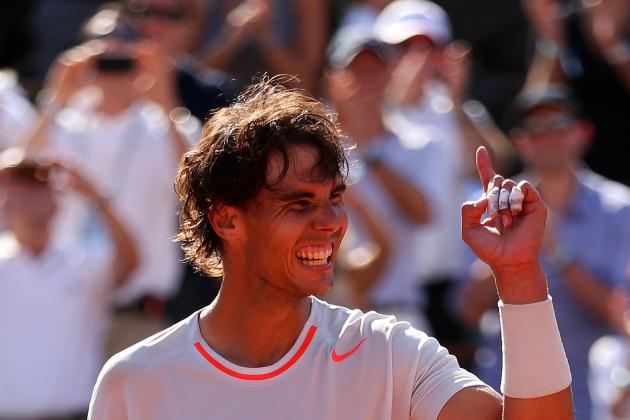 Clive Brunskill/Getty Images
Rafael Nadal is proving that he is still the King of Clay, and has one more match to win this year in Paris.
Rafael Nadal is a heavy favorite to capture his eighth French Open crown on Sunday. With a win over David Ferrer, he will have won the event for a fourth straight year and eight times in nine years.
No man has won any of the major tournaments eight times (Roger Federer and Pete Sampras have each won Wimbledon seven times). The Mallorcan would also break out of a tie for the most career French Open titles that he currently shares with Chris Evert.
But for Nadal, winning this tournament is about much more than preserving his godlike status at Roland Garros. The most importance would be gained from winning his first major back after a seven-month absence.
The World No. 4 did not play the rest of the 2012 season after losing a second-round match to Lukas Rosol at Wimbledon due to a knee injury. He also missed the Australian Open in January.
Many people wondered if the all-time great would ever be the same champion that he was when returning to the game. He has put all of those concerns to rest, as he has made, at the least, the finals of all nine tournaments he has played since coming back in February, including six titles.
The heavy lifting is likely to already be done for Nadal in this tournament, having taken out Novak Djokovic in an absolute thriller in the semifinals. But he knows he has one more step to go, and won't be overlooking his fellow countryman Ferrer in the final.