2013 French Open Quarterfinals: Ranking the Likelihood of Potential Upsets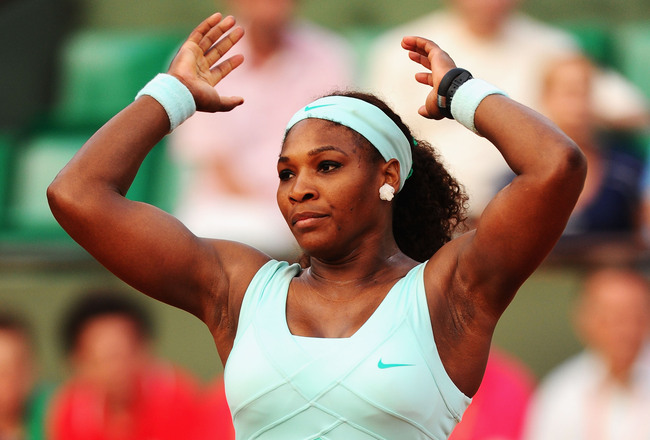 Serena Williams was beyond frustrasted in going down to Virginie Razzano in the first-round of the French Open last year. No-such major upset seems to be on tap for this year's tournament.
Mike Hewitt/Getty Images
Victoria Azarenka, Novak Djokovic, Rafael Nadal and Maria Sharapova all booked their spots into the final eight of the 2013 French Open with consecutive wins on Court Philippe Chatrier on Day 9.
This means that the top seeds in each of the men's and women's draws are still alive into the quarterfinals. It's quite fitting considering the top players on each side have been winning all of the big events lately.
The aforementioned four join Serena Williams, Agnieska Radwanska, Roger Federer and David Ferrer in the business end of the second Grand Slam of the season. Azarenka and Djokovic will be looking to complete the first two legs of the calendar slam.
The top eight players that entered the event (Andy Murray withdrew) are all one round away from facing each other. None of the eight are expected to lose in the next round, but they do face a few potential obstacles.
So, which players can possibly upset the top four seeds getting into the semifinals? The following slides rank the possibility of each of the other eight players still alive scoring an upset in the next round, from least likely to most.
8. Stanislas Wawrinka (Rafael Nadal)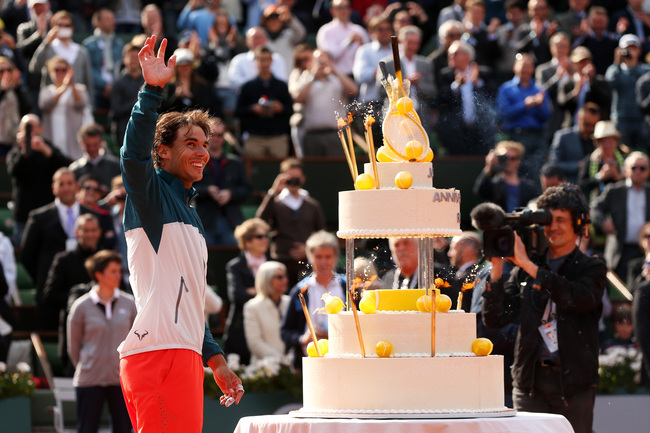 Rafael Nadal celebrates his 27th birthday on court after defeating Kei Nishikori in the Round of 16 Monday.
Matthew Stockman/Getty Images
The "other" Swiss man has enjoyed a strong 2013 season, and scored a big comeback victory on Monday from two sets down against Richard Gasquet. Unfortunately for Stanislas Wawrinka, he now has to go up against seven-time French Open Champion Rafael Nadal.
Nadal had been spotty throughout most of the first week, but had a comprehensive performance over Kei Nishikori in his fourth round match. He looked much like the player that has only lost once at Roland Garros.
While the King of Clay was on court for well under two hours on Monday, Wawrinka took over four hours to eliminate Gasquet. Fatigue factor and Nadal's dominance over players with one-handed backhands (just ask Roger Federer) spell doom for a resurgent Wawrinka.
Career head to head record: Nadal leads 9-0 (4-0 on clay)
Prediction: The three-time defending champion will sail through to another semifinal in Paris in straight sets
7. Tommy Robredo (David Ferrer)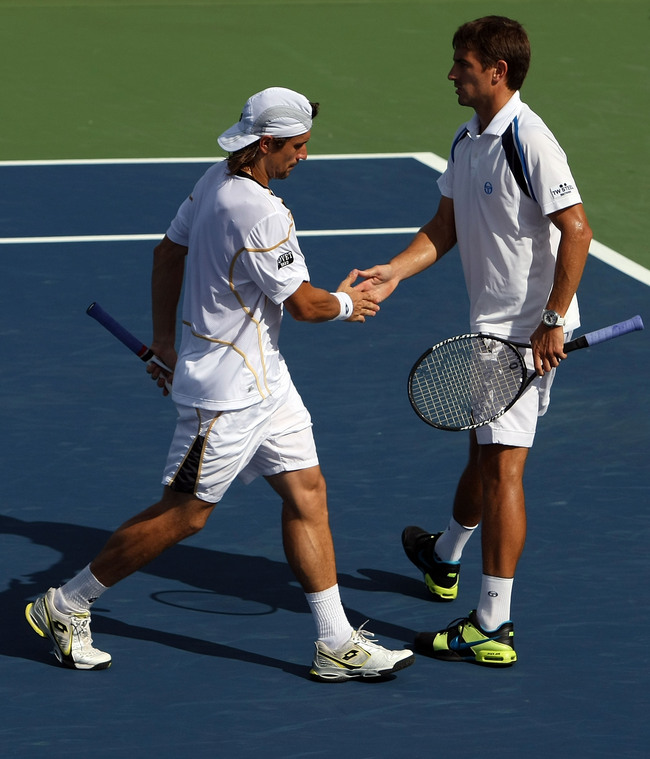 Tommy Robredo (right) has had an amazing run in the 2013 French Open thus far, but it's likely to end against David Ferrer (left).
Nick Laham/Getty Images
This ranking isn't a knock on the play of Tommy Robredo, whatsoever. It's rather a compliment to men's No. 4 seed David Ferrer, as well as a result of the mileage Robredo has on his body.
Robredo is coming off three straight comebacks from being down two sets down, something that hasn't been done in nearly 100 years and never in the open era.
Ferrer is a hard enough opponent on clay to stay with in the best of circumstances, so Robredo will have his work cut out for him in this one. It's also worth noting that Ferrer is a beast against his own countrymen that are ranked beneath him, especially on the dirt.
Career head to head record: Ferrer leads 6-2
Prediction: Ferrer wins a tight first set then cruises to a straight set victory to advance to his second straight Final Four at Roland Garros
6. Jelena Jankovic (Maria Sharapova)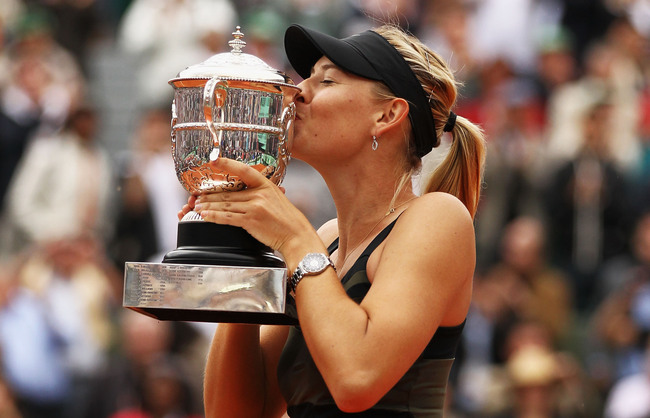 Maria Sharapova continues to perform well on the clay and is looking to repeat at Roland Garros.
Matthew Stockman/Getty Images
Jelena Jankovic is a former World No. 1, and has had a good French Open tournament thus far. However, she now has to contend with current World No. 2 and defending champion Maria Sharapova.
Sharapova never used to be very comfortable on a clay court, but that has turned around in a big way in 2012-2013. Her only losses on clay the last two years have been to Serena Williams.
Jankovic has never posed much of a threat to Sharapova in their previous meetings, either. The four-time Grand Slam champion has also not lost a set this tournament and has been in strong form.
Career head to head record: Sharapova leads 7-1
Prediction: Jankovic is a formidable clay-court opponent, but has nothing that can consistently hurt Sharapova. Look for the defending champion to go back to the semis in a routine straight set win
5. Svetlana Kuznetsova (Serena Williams)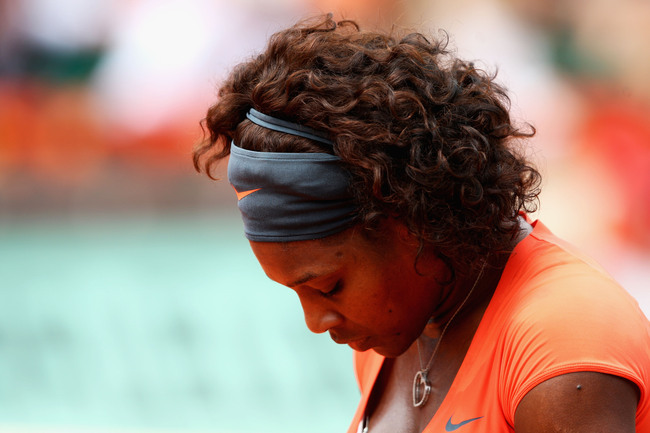 Serena Williams shows her frustration in a losing effort against Svetlana Kuznetsova at the 2009 French Open.
Clive Brunskill/Getty Images
Many people believe that the only person that can defeat World No. 1 Serena Williams is Serena Williams herself. Her form has been absolutely dominant throughout this tournament, as well as since her last loss in February.
That being said, if there was a player that could challenge Williams, it might be Svetlana Kuznetsova. Kuznetsova is an accomplished clay-court player, winning the 2009 French Open, defeating Williams along the way.
The problem with the Russian is that she is an extremely up and down player, and you never know what you are going to get. She can't afford to have any lapses if she is going to pull off an upset of this magnitude.
Williams has not reached the Final Four at Roland Garros since 2003, as many surprising upsets have come her way. But she is probably playing the best tennis of her career right now, and any loss would be shocking.
Career head to head record: Williams leads 7-2
Prediction: Kuznetsova keeps it close for a while, but the American keeps rolling through her competition in straight sets
4. Maria Kirilenko (Victoria Azarenka)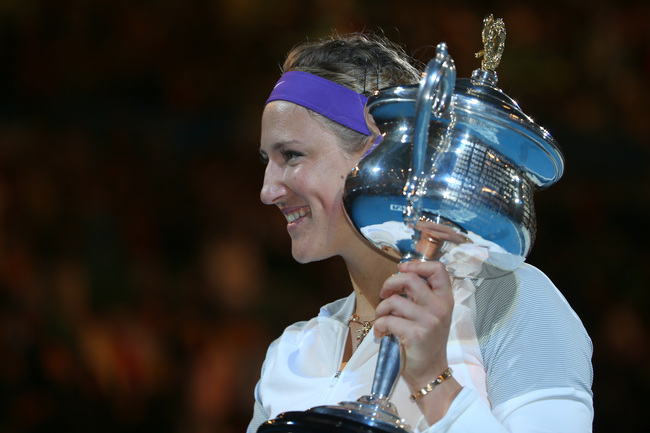 Two-time Australian Open champion Victoria Azarenka is looking to finally put it all together at the French Open for the first time in 2013.
Quinn Rooney/Getty Images
Victoria Azarenka's matchup with Maria Kirilenko should be a good one for World No. 3. However, the clay-court factor could give the Russian a chance in this one.
Azarenka has never reached the semifinals of the French Open, the only Grand Slam in which she hasn't. She has not been comfortable with her movement on clay courts, although that has slightly been improving.
The two-time reigning Australian Open champion looked pretty good in defeating 2010 champion Francesca Schiavone in the quarters. She has the ability to hit Kirilenko off the court if everything is working on all cylinders.
If Azarenka is off her game, Kirilenko is an opponent that can take advantage with her steady play. She has been playing the best tennis of her career in the last 12 months.
Career head to head record: Azarenka leads 3-2 (won the last 3)
Prediction: Azarenka will feel the pressure a bit in trying to reach the semis in Paris for the first time, but will get through in three sets
3. Tommy Haas (Novak Djokovic)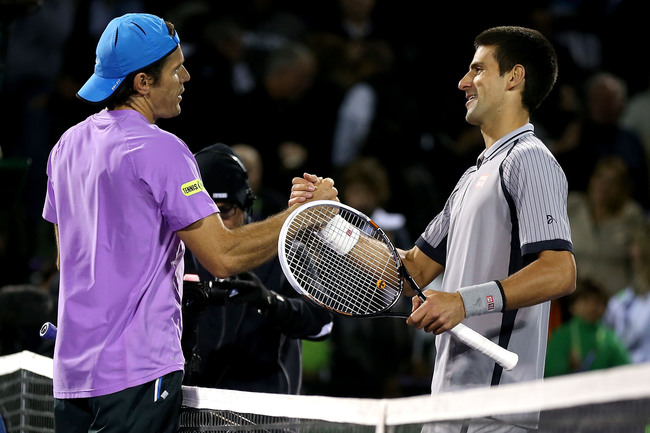 Tommy Haas and Novak Djokovic shake hands after a victory by Haas in Miami this year.
Matthew Stockman/Getty Images
Tommy Haas has proven to be one of the best stories in men's tennis not only this tournament, but throughout the 2013 season. The 35-year-old German has gotten back into the Top 15 in the world and is playing some of the best tennis of his career.
Fatigue should not be an issue for Haas in his next match against World No. 1 Novak Djokovic. He scored a very quick, easy win over Mikhail Youhzny in the fourth round.
Haas has given the Serbian star trouble in the past, taking him out in Miami this year and at Wimbledon back in 2009. While three out of five sets might prove to be too big of a task for Haas, if he continues his strong play, he will certainly test Djokovic in this one.
Career head to head record: Djokovic leads 6-3
Prediction: Djokovic is on too much of a mission to capture his first French Open title to let this one slip away, he ends the run of the German in four close sets
2. Sara Errani (Agnieska Radwanska)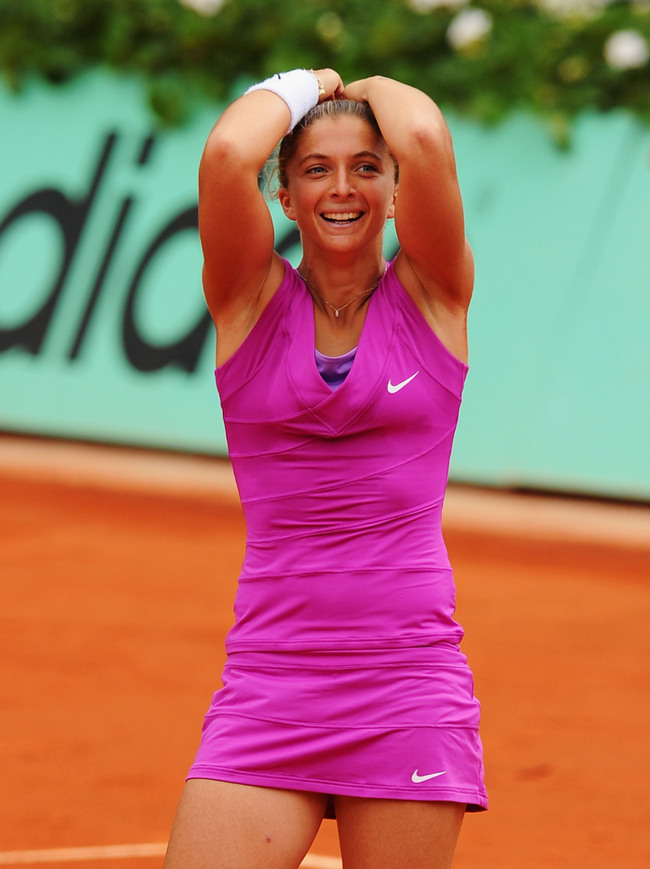 Sara Errani celebrates a semifinal win over Sam Stosur at the 2012 French Open to reach her first ever Grand Slam final.
Mike Hewitt/Getty Images
This one is an interesting match to call because there are heavily conflicting trends when comparing the two players.
Agnieska Radwanska's worst surface is clay, while Sara Errani absolutely thrives on the red dirt, reaching the finals in Paris just last year. But Errani has only ever defeated Radwanska in qualifying some eight years ago.
The Italian woman will be looking to capture the momentum she had a year ago at this event and is an advantage she can take heading into this match.
Radwanska, meanwhile, will look towards their clay-court meeting in Madrid in January 2012, where she dropped just one game.
Career head to head record: Radwanska leads 5-0
Prediction: A lot of times tennis comes down to a game of matchups, therefore pointing to a three-set win for Radwanska in this one
1. Jo-Wilfried Tsonga (Roger Federer)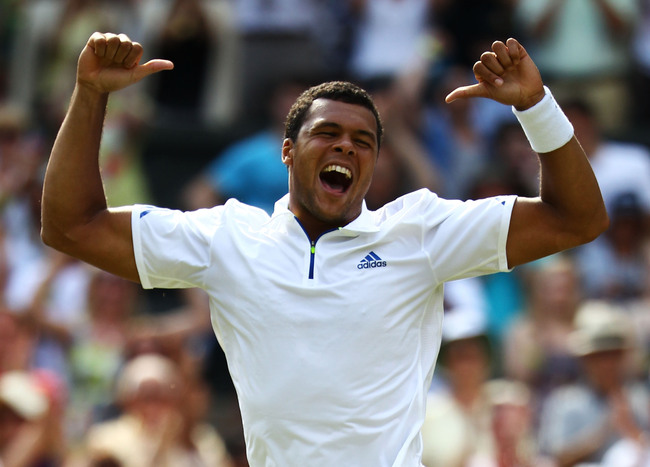 Jo-Wilfried Tsonga has one of the best on court celebrations in the game. He will be looking to repeat the double fist pump shown here after defeating Roger Federer in the quarters of Wimbledon in 2011.
Julian Finney/Getty Images
A quarterfinal match between home-grown Jo-Wifried Tsonga and 17-time Grand Slam champion Roger Federer was one that many people were looking forward to when the draws came out, and it will indeed take place on Day 10.
Tsonga is coming in with the better form, as Federer nearly went down to Frenchman Gil Simon in the previous round.
While the Frenchman's best surface isn't clay, he is still a formidable opponent to anyone. He had match points against Novak Djokovic last season in the quarters, and has taken out Federer at Wimbledon.
The biggest difference for Tsonga's recent success at this event is that he has been able to embrace the crowd support more. He faces a massive amount of pressure in trying to win his home Grand Slam.
Career head to head record: Federer leads 9-3
Prediction: While Federer has had Tsonga's number since losing to him at the All-England Club in 2011, most of the matches have been close. This time, Tsonga steps it up and wins a classic five-setter
Keep Reading