The Nation of Domination and WWE's Most Offensive Gimmicks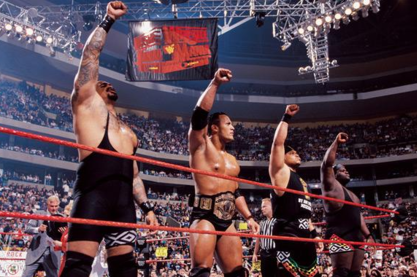 From WWE.com
WWE's Bray Wyatt is coming to the WWE, and he is ready to "go there" with a new and controversial religious cult leader gimmick.
With the Wyatt family stable, WWE has been presented with yet another golden opportunity to draw heat by creatively exploiting a sensitive topic.
This wouldn't be the first time WWE has shocked and appalled in order to garner heat against a heel group or superstar.
Different eras have seen different entities that inspire reactions from fans based on politically incorrect subject matter.
Offensive gimmicks on this list are intentionally offensive, as opposed to being offensive ideas like "Cryme Tyme" or the lying, cheating and stealing of Eddie and Chavo Guerrero.
Begin Slideshow

»
Jack Swagger's Real American gimmick may likely always be remembered as one that was outdone by its potential. Still, WWE explored familiar ground by pairing a xenophobic manager with an All-American athlete.
The tandem looked to rid the WWE of those who did not belong and who they felt needed to go back to where they came from.
The gimmick was a spoof on the Tea Party movement. It peaked when it caught the attention of political commentator Glenn Beck, who publicly blasted the WWE on his radio show. This led to a brief feud between Beck and the WWE, culminating in WWE seeking out Beck for an impromptu interview at his office.
Goldust's "bizarre" behavior played on the then-rampant homophobia in American society, especially in the ultra-masculine genre of professional wrestling during the Attitude Era.
Dustin Runnels pushed the envelope farther with every passing week. As the character evolved, so did the shock value.
Fans would recoil as Goldust interrupted the otherwise stale 10-punch maneuver with an open-mouth kiss on his opponent. But that wasn't even the half of it.
At one point, it was commonplace for Goldust to be led to the ring by the late Luna Vachon with a leash while wearing a ball gag in his mouth.
Nice touch.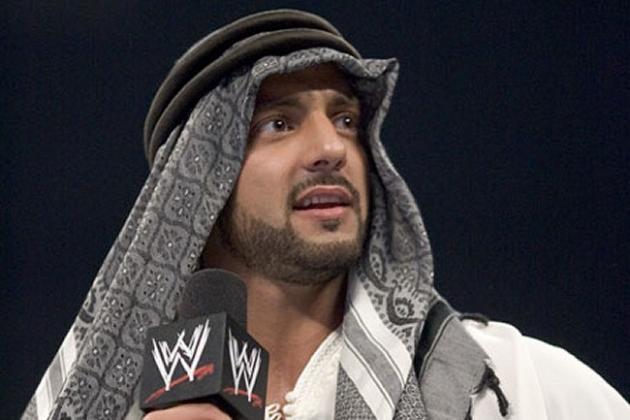 From WWE.com
It's hard to believe that the Arab Muhammad Hassan was being portrayed by a wrestler of Italian descent. Mark Copani was brilliant in his depiction of a disillusioned Middle Easterner looking to exist in a post-9/11 society without conflict.
Hassan antagonized all Americans, who he felt were unfairly prejudiced against him.
The angle may have been too "right place, right time," as it gained immense heat, eventually from the wrong people.
Following a terrorism storyline that crossed the line, network executives at UPN pressured the WWE to remove the character from television. The WWE conceded, officially closing the chapter on an intriguing tale of what could have been.
D-Generation X existed purely to offend. The Attitude Era contained many characters and acts that shaped a newer, bolder WWE. But if ever there were a personification of this wild and crazy period of pro wrestling, D-Generation X was a viable candidate.
Led by Shawn Michaels and Triple H, the rebellious tandem never met a line they didn't want to cross. Strip poker. Nude Santas. Pointing to their crotches while screaming "suck it." D-Generation X was a stable that proudly represented the moral decline of the youth in American society.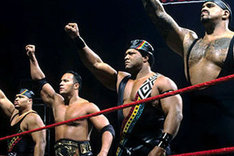 From WWE.com
The proud black men of the Nation of Domination looked to take what was theirs by any means necessary. Never in the WWE did a stable so aggressively berate the national promotion for overt racism, finding the prejudice in every action of those who opposed them.
Inspired by The Nation of Islam, The Nation of Domination took no prisoners and lived by the pugnacious phrase "by any means necessary."
The Nation of Domination eventually ran its course, but not before reinvigorating the careers of Ron Simmons, Mark Henry and The Rock.