Redskins Running Back Breakdown: Full Evaluation and Depth Chart Analysis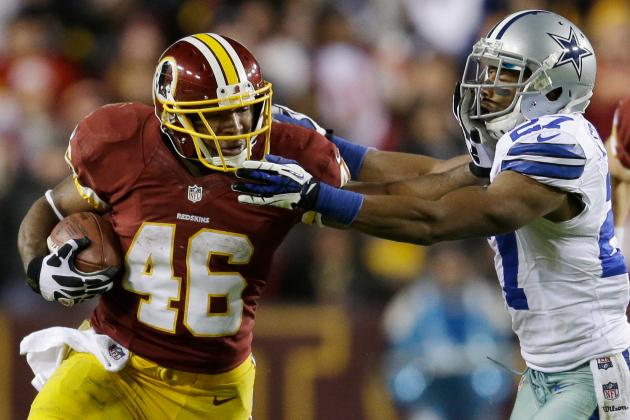 Rob Carr/Getty Images

With all eyes on Robert Griffin III's recovery from knee surgery, it is easy to overlook the other driving force of the Washington Redskins offense. Alfred Morris finished second in the NFL with 1,613 yards as a rookie, which no one can say they truly saw coming.
Mike Shanahan's zone-blocking scheme has created another 1,000-yard back, but how he handles his running backs in 2013 will be interesting.
Behind Morris is a collection of backs with very different skill sets, though it remains to be seen who makes the cut, who is stashed on the practice squad and who is shown the door.
Here's an in-depth look at Washington's running back depth chart.
Begin Slideshow

»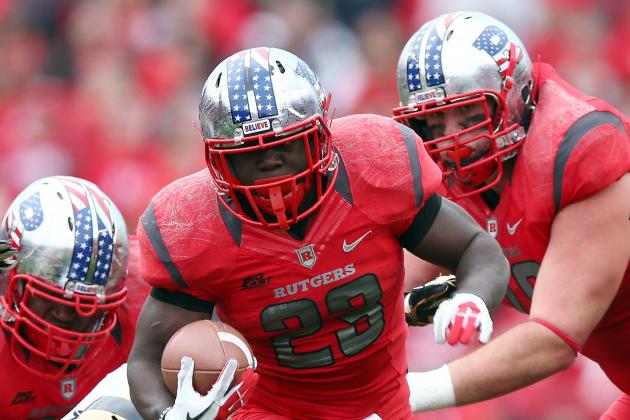 Elsa/Getty Images

Though comparisons to fellow Rutgers alum Ray Rice may be overstated, Jawan Jamison has plenty to offer in terms of versatility. He doesn't possess great speed and struggled with an ankle injury last season, but he is a solid running back with soft hands who sees the field well and can break tackles.
His functional speed lends itself more to third-down duty or short-yardage situations, but Jamison could surprise everyone within Shanahan's scheme.
Jamison's running style is more physical than finesse, but he lacks the quickness to escape immediate pressure in the backfield. He can find the hole as well as anyone, but he isn't a cutback runner and won't navigate running lanes with ease.
It is likely that Jamison won't make the final roster, but he should end up on the practice squad with a solid showing throughout training camp and the preseason.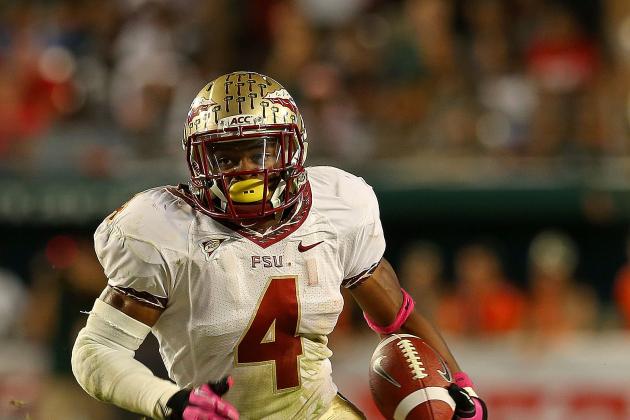 Mike Ehrmann/Getty Images

If not for a serious back injury suffered during his junior season, Chris Thompson might have been drafted quite a bit higher. He is capable of making plays as both a runner and receiver, showing patience and big-play potential.
Durability and below-average size may keep him from being a top-flight running back, but his skills make him a potential steal for the Redskins.
Thompson can be a home-run threat with ample space and a full head of steam, but he doesn't break a ton of tackles and often goes down at first contract. It is in space that he proves dangerous with the ability to make tacklers miss in the open field.
He is a capable blocker, and with Morris likely getting the lion's share of the carries, he could be utilized on kick returns, even with only six such attempts at Florida State.
He'll make the regular roster if he can make an impact on special teams.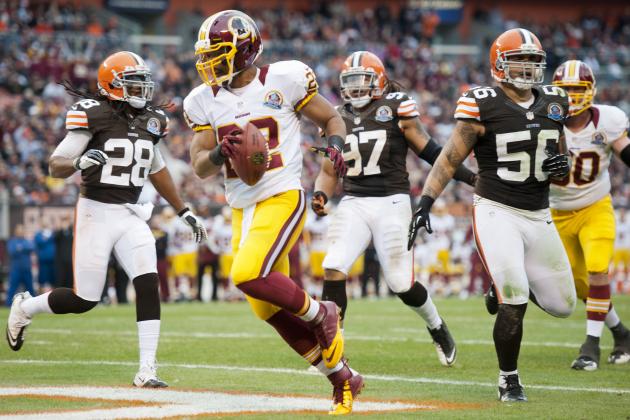 Jason Miller/Getty Images

Evan Royster is entering his third year in the NFL, and he hasn't made much of an impact in his first two years. He was the only consistently healthy back behind Alfred Morris but only had 23 carries for 88 yards, converting eight first downs and scoring two touchdowns.
Royster's biggest obstacle is a healthy Roy Helu, who returns after missing the majority of the 2012 with a toe injury.
Though productive at Penn State, Royster has only shown flashes of workhorse capability, which are all but meaningless since Morris broke out last season. He's a bruising back, but Morris offers more than enough power for Washington.
His roster spot is arguably safer than Helu's by virtue of playing all of the last season. But he simply doesn't offer the versatility of a healthy Helu and is rendered obsolete with Morris as the resident battering ram.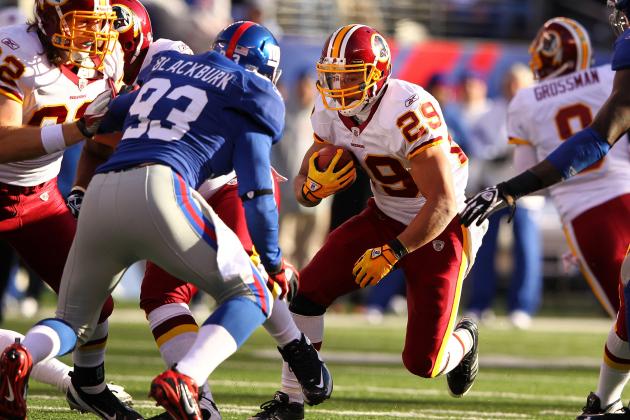 Al Bello/Getty Images

The worst thing that could have happened to Roy Helu in his second season was a season-ending injury and the rise of a better prospect in his absence, both of which occurred in 2012. He landed on injured reserved due to a lingering toe injury, and Alfred Morris stole the show behind RGIII.
Now healthy, Helu has to fight his way back into Shanahan's good graces and back to being an integral part of the Redskins offense.
Helu is the only real all-around running back the Redskins have. He's good, not great, at picking up solid yardage fighting through first contact, though he isn't a home-run threat or bruising back. Helu's biggest problem is health, which forced him in and out of games late in his rookie season, as well as the aforementioned stint on IR last season.
He caught 49 passes as a rookie and had 1,019 total yards, proving he can be productive no matter his role.
If he comes to camp healthy and stays that way, Helu will have no problems winning the job behind Morris, and Washington's offense gets one more wrinkle with a better receiving back than they had in Royster in 2012.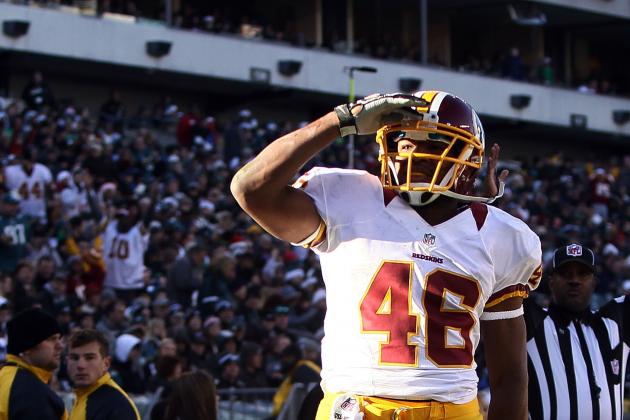 Alex Trautwig/Getty Images

Poor Alfred Morris, relegated to the NFL's background with the likes of Adrian Peterson, J.J. Watt and teammate Robert Griffin III dominating the spotlight during his rookie season. No matter; he still churned out 1,613 yards and 13 touchdowns to become an unlikely sensation.
Morris has to be careful of showing any sign of slowing down, because Shanahan is more than willing to go with running back by committee if necessary.
Though there is little doubt regarding his status as the unquestioned starter, Morris could see his role change depending on the health of RGIII, as well as the utilization of the second and third backs on the depth chart.
He runs with power, always finishes forward and has excellent vision and one-cut running, all of which make him the ideal starter in Shanahan's scheme.
He needs to prove his ability to catch out of the backfield if he wants to maintain his death grip on the starting job.
Hopefully, Morris proves his rookie season wasn't a fluke, and he builds on his success.