5 Traits the Greatest Tennis Players Have in Common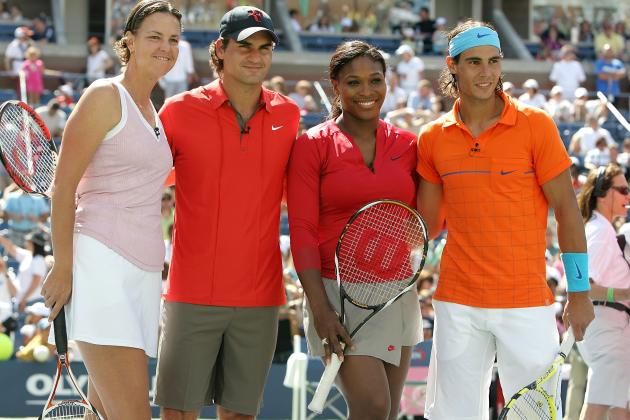 Andrew H. Walker/Getty Images
Greats Lindsay Davenport, Roger Federer, Serena Williams and Rafael Nadal.
While analyzing Grigor Dimitrov at the 2013 French Open, tennis commentators Cliff Drysdale and Brad Gilbert pondered if a person who copied greatness could become great themselves.
Called "Baby Fed," the 22-year-old Dimitrov has studied Roger Federer's game and reproduced his strokes. But is that enough to make him as great as Federer?
No. Surely other girls have grown up trying to copy Serena Williams' serve or Justine Henin's backhand. If it were merely mechanics, more players could pull it off.
What separates great tennis players from the rest of the pack?
It's more than hard work and athletic ability.
Why does a Jo-Wilfried Tsonga fall flat and Novak Djokovic rise to the occasion?
The greats ones, those who push themselves beyond their peers, seem to possess at least five common traits.
Begin Slideshow

»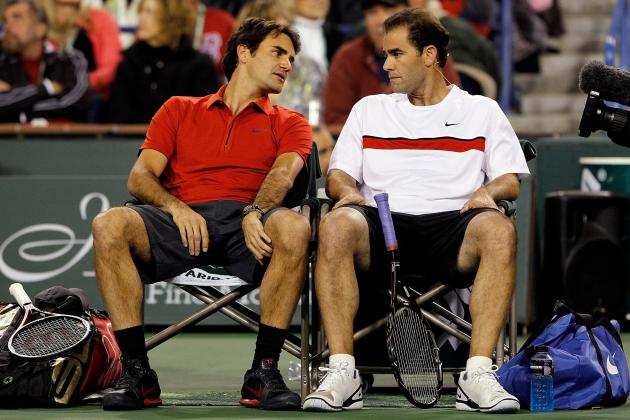 Matthew Stockman/Getty Images
Roger Federer and Pete Sampras at exhibition.
After announcing his retirement, Pete Sampras told CBC Sports what he learned from being upset by Stefan Edberg in the 1992 U.S. Open.
"It made me hate to lose," said Sampras.
Who likes losing? Nobody.
But the great ones despise it.
Federer, with a wall of Grand Slam trophies at home, wept "God, it's killing me" after losing the 2009 Australian Open final to Rafael Nadal.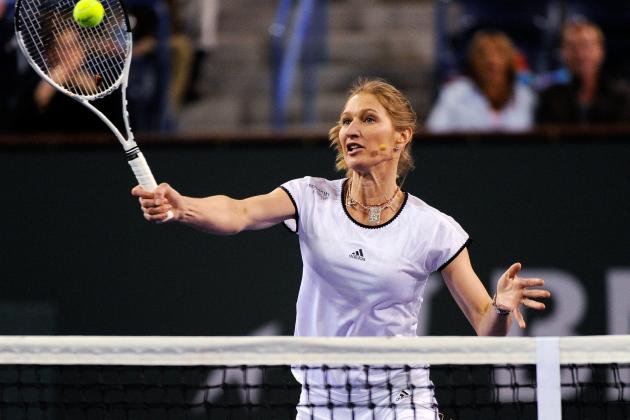 Kevork Djansezian/Getty Images
Steffi Graf at a charity event.
Legendary tennis instructor Nick Bollettieri once said of Steffi Graf that she is a perfectionist who would never be content being No. 3.
Bollettieri had similar things to say about Graf's husband and fellow tennis great, Andre Agassi.
The great ones always seem to be chasing perfection. Often their pursuit of perfection is misinterpreted as arrogance.
After losing to Djokovic in the semifinals of the 2011 U.S. Open, Federer told the The Guardian, "It's awkward having to explain this loss...because I feel like I should be doing the other press conference."
Great players nitpick every stroke. They tweak and fine-tune. They always believe that the outcome of every match rests on their racket.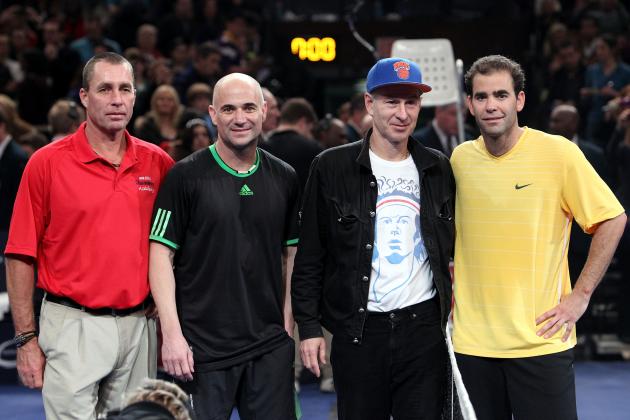 Nick Laham/Getty Images
Ivan Lendl, Andre Agassi, John McEnroe and Pete Sampras.
It's easy to claim you have confidence. But the greatest truly believe they can pull through anything.
They make battling back from match points a habit. They fire aces on second serves.
Great players weather hostile crowds and mid-match slumps.
The great ones outsmart their opponents and remain mentally tough.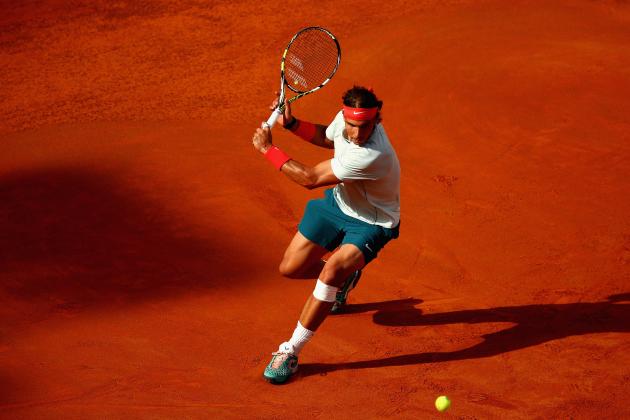 Clive Mason/Getty Images
Rafael Nadal prepares to hit the ball at the Italian Open.
A one-trick pony can win a Grand Slam. But great players, those who win multiple Slams, are multidimensional.
Sure, they may hit their forehand with greater force than their backhand. But the greats can hit winners from both wings.
They have solid serves and fundamentally sound groundstrokes. They can send a backhand slice spiraling toward the baseline or catch an opponent off-guard with a sneaky drop shot.
The true greats keep their opponents guessing.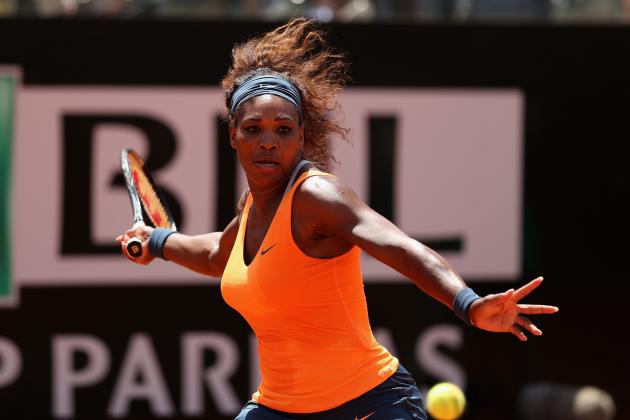 Clive Brunskill/Getty Images
Serena Williams readies for a forehand at the Italian Open.
The great ones play big points bigger than their opponents.
Djokovic, facing match point against Federer at the 2011 U.S. Open, hit a scourging forehand winner.
Serena Williams, down 3-5 in the decisive third set against Victoria Azarenka at the 2012 U.S. Open, battled back to take her 15th Grand Slam title.
The great ones seem to relish the big matches.
Whether it's on Centre Court at Wimbledon or Arthur Ashe at the U.S. Open, great tennis players seize the moment and rule the play.