Men's Tennis Stock Watch: Who's Rising and Falling Ahead of 2013 Madrid Open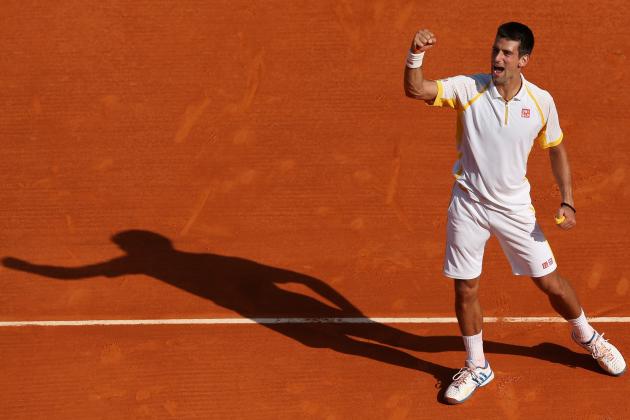 Clive Brunskill/Getty Images
Novak Djokovic seeks to conquer clay.
The 2013 Mutua Madrid Open could set the stage for a career-defining clay-court season for Novak Djokovic, Rafael Nadal, Roger Federer or Andy Murray.
One of two remaining major tune-ups before the French Open, the Madrid Open arrives this weekend with each of the "Big Four" having something to prove.
Djokovic wants to solidify his hold at No. 1 and enter the French Open with the year's best record on clay.
Nadal, ranked fifth, will try to recapture his pre-injury clay-court dominance. He also probably wants another shot at Djokovic heading into the French Open.
Roger Federer, secure in his legacy, seeks to prove his play is worthy of his No. 2 ranking, and that he's not ready to ride off quietly into retirement.
Meanwhile, Murray must bounce back from his thrashing at the hands of Stanislas Wawrinka in Monte Carlo.
The Madrid Open will be the first tournament since Indian Wells in which all the major players are in place. This makes it a good time to take stock of who's rising and who's falling ahead of the tournament.
Begin Slideshow

»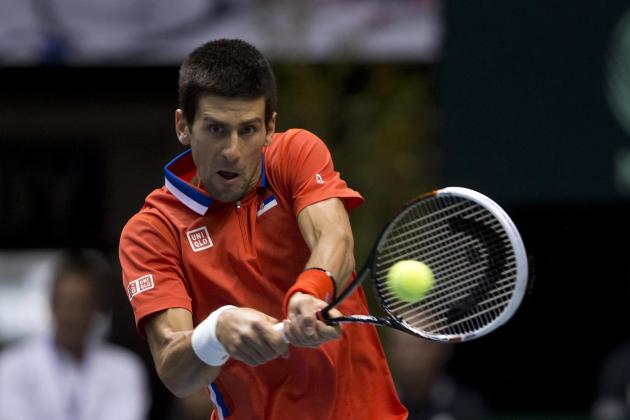 Susan Mullane-USA TODAY Sports
Novak Djokovic
The ATP's blue chip performer, Novak Djokovic continues to build his portfolio as the world No. 1.
He goes into Madrid 6-0 on clay this season. More importantly, he defeated Rafael Nadal at Monte Carlo, interrupting the Spaniard's reign on the red surface.
After the win, Djokovic talked about how important it was to defeat Nadal at Monte Carlo. "I wanted that trophy badly all my life. ... This is a great confidence boost before the rest of the clay-court season."
Perhaps bolstered by Nadal's return and all the buzz about it, Djokovic goes into the Madrid Open riding a wave of confidence. With Roger Federer ailing and Andy Murray forced to regroup, it appears only Nadal stands in the way of Djokovic taking Madrid, and possibly the French Open.
David Ramos/Getty Images
Rafael Nadal
Rafael Nadal's stock has risen steadily since his return from a severe knee injury. He is 21-2 on clay this season. His recent win at Barcelona was his career 39th clay-court tournament title.
So dominant is Nadal on clay that it was considered an upset when the No. 1 Djokovic defeated him in Monte Carlo.
Nadal already proved he's the undisputed king of clay. He enters Madrid trying to keep Djokovic from taking his turn on the throne.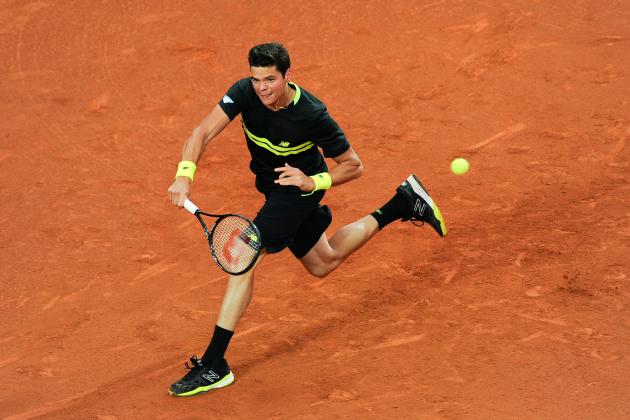 David Ramos/Getty Images
Milos Ranoic
Of all the young guns making a move on the ATP Tour, No. 13 Milos Raonic may be best positioned to make some noise in Madrid.
The 6'5" Canadian is 4-2 on clay this season. Last year he defeated Andy Murray in Barcelona, and this year reached the semifinals before losing to Nadal.
His loss to Nadal could pay dividends in Madrid. After playing the best, Raonic could be poised to make a run through the rest.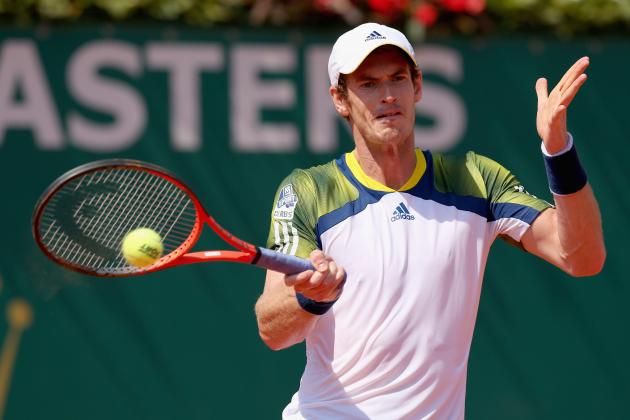 Clive Brunskill/Getty Images
Andy Murray
Andy Murray entered the clay court season riding a wave of success after winning the Sony Open in Miami. This followed a sizzling summer in which he won the U.S. Open and the gold medal in the 2012 Olympics.
He talked of conquering clay going into Monte Carlo. But a stunning loss to Stanislas Wawrinka rekindled questions about Murray's clay-court prowess. It also dropped him from No. 2 to No. 3.
Still a threat on any surface, Murray needs a good showing in Madrid to erase doubts going into Roland Garros.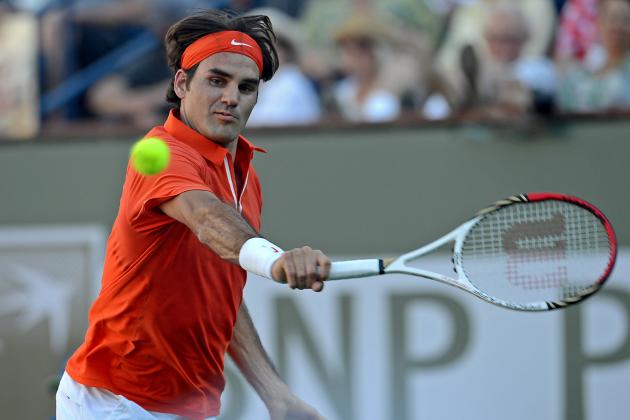 Jayne Kamin-Oncea-USA TODAY Sports
Roger Federer
At face value, Roger Federer appears to be a buy. After all, he ticked up to No. 2 in the ATP rankings. But in his last tournament appearance, a loss against Nadal at Indian Wells, Federer appeared sluggish and off his game.
Hampered by a back injury, Federer has not played in a clay-court tournament this season.
Federer is always a solid performer. However, those buying into him now may be trading on past performances. An early departure from Madrid could signal his long-rumored decline.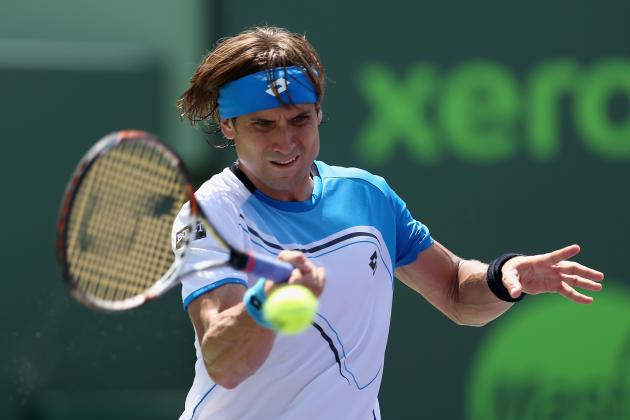 Clive Brunskill/Getty Images
David Ferrer
Often overlooked, No. 4 David Ferrer is the forgotten man among the ATP's top five players.
Ferrer has a 9-2 record on clay this season. However, he withdrew from Monte Carlo with a thigh injury and may still be recovering from that and a painful loss to Murray in the final of the Sony Open.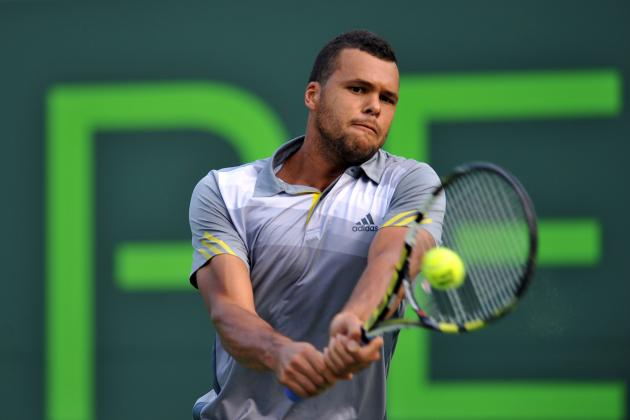 Steve Mitchell-USA TODAY Sports
Jo-Wilfried Tsonga
Jo-Wilfried Tsonga has all the assets needed to win in Madrid, but lately the big Frenchman has come up short when it matters most. His performance against Nadal in Monte Carlo was indicative of Tsonga's career: superb play stymied by inconsistency.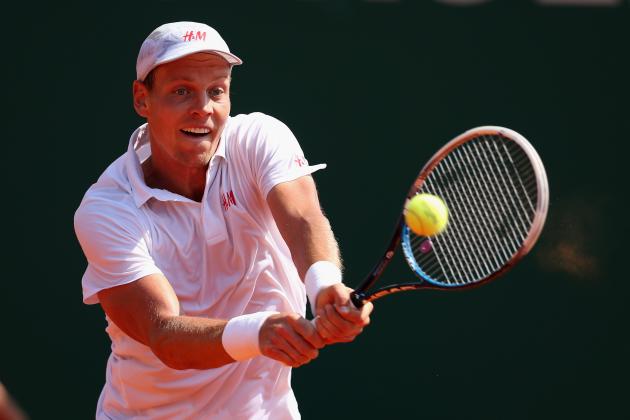 Clive Brunskill/Getty Images
Tomas Berdych
Rarely the favorite to win, it's hard to count No. 6 Tomas Berdych out. Consistently in the Top 10, Berdych continues to search for that breakthrough tournament that will propel him from also-ran to in-the-mix. It is doubtful that Madrid is that tournament.