San Francisco 49ers Undrafted Free Agents: Tracking the Latest Signings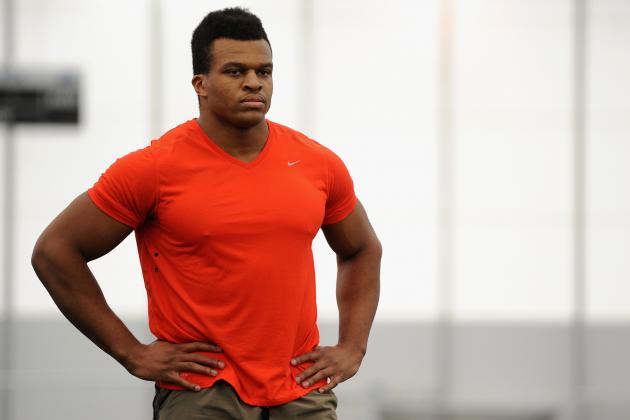 Tom Dulat/Getty Images

Some NFL hopefuls go undrafted for numerous reasons. They may be small school products, they may have injury pasts that scare teams off, or they may not be draftable based on character concerns. Whatever the reason is, teams wait until after the draft to bring them in as priority free agents.
However, it seems like at least one player every year makes a teams squad as an undrafted free agent. Yet a team like the 49ers are so talent rich, an undrafted free agent could have a hard time finding a landing spot on the 53-man roster.
Let's take a look at the nine undrafted free agents the San Francisco 49ers have signed to future contracts.
*All signing information is provided by Matt Maiocco of CSNBayArea.com
Begin Slideshow

»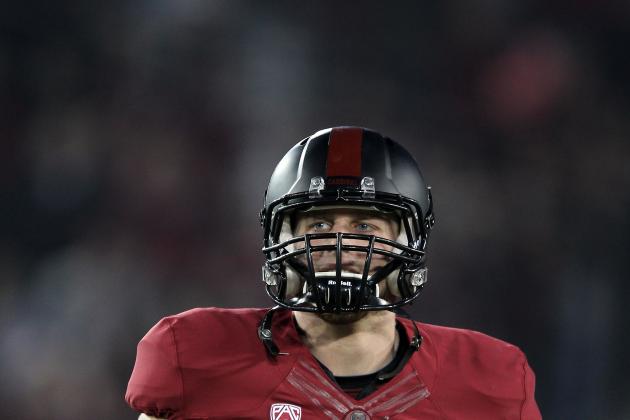 Ezra Shaw/Getty Images

As a member of the Stanford Cardinals football team, Alex Debniak played outside linebacker. During his senior season, he recorded 18 solo tackles, four quarterback sacks and two forced fumbles.
He has special teams value and will be asked to convert from defense to offense, much like Bruce Miller did when he was drafted. Unfortunately for Debniak, San Francisco's backfield is quite crowded already and Miller doesn't appear to be going anywhere.
At this point, he looks like nothing more than a camp body or practice squad type player.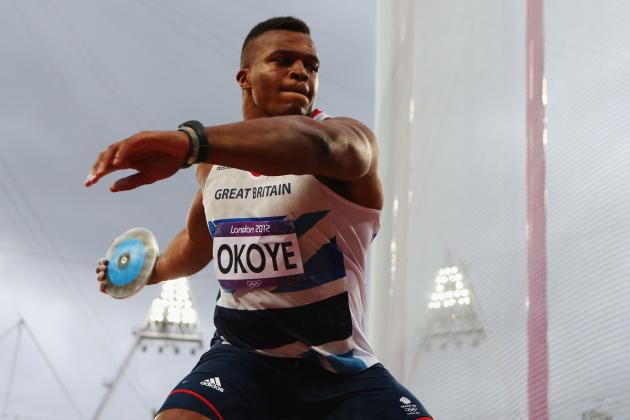 Alexander Hassenstein/Getty Images

Lawrence Okoye is an interesting undrafted free-agent signing to say the least. He is a 21-year-old track and field star from Great Britain that competed in the 2012 Summer Olympic Games. At the NFL Super Regional Combine, Okoye ran a 4.78 40-yard dash, he broad jumped 10 feet, 5 inches and notched 35 inches on the vertical jump.
Expect Okoye to play defense end in the 49ers 3-4 scheme. And even though he has never played American football, defensive line coach Jim Tomsula will put his best foot forward in making sure he learns to play the position the correct way.
Brace Hemmelgarn-USA TODAY Sports

While at the University of Minnesota, the Gophers coaching staff had a hard time figuring out where to play MarQueis Gray. He split time between quarterback and wide receiver as a four-year player. Arguably his most successful seasons came at quarterback.
In 2011, he threw for 1,495 yards while rushing for 966 yards. He scored 14 touchdowns total and started every single game for the Gophers. The 49ers will try and mold Gray into an athletic pass-catching tight end.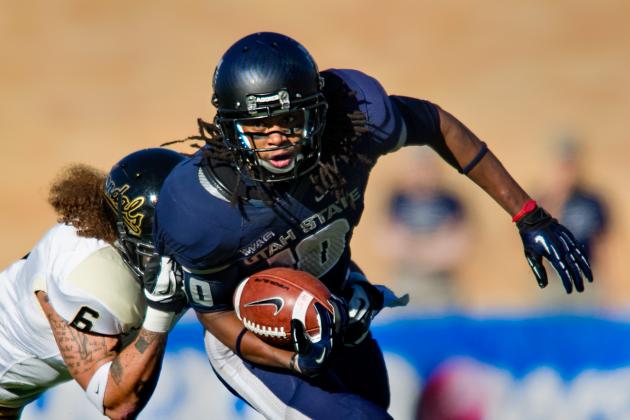 Douglas C. Pizac-USA TODAY Sport

Bobby Wagner and Robert Turbin paved the way for guys like Chuck Jacobs. Utah State is now on the list of every NFL scout because of Wagner and Turbin. This, in turn, helped turn the 49ers onto Utah State's fastest wide receiver.
Jacobs will be given a shot on punt and kick returns immediately. He has proven to be dangerous in space, and with his quickness kills, very few could keep pace with him in the WAC.
Ed Szczepanski-USA TODAY Sports

Even though Luke Marquardt wasn't drafted, he was on the radar of every NFL team. He was a NFL Scouting Combine invite and actually managed to turn a few heads in the process. He notched 31 reps on the bench press and drew comparisons to King Dunlap.
Sure, he may never be an All-Pro left tackle, but he could develop into a quality depth player. Right now at offensive tackle, the 49ers have Al Netter, Kenny Wiggins and Carter Bykowski as positional backups. If he performs well in training camp, Luke Marquardt could find his way onto San Francisco's practice squad.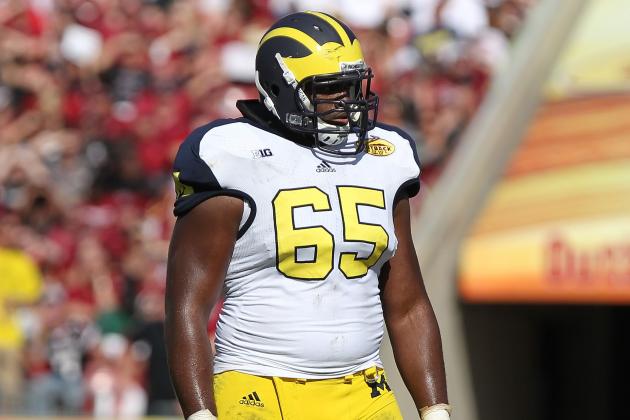 Kim Klement-USA TODAY Sports

Patrick Omameh was another NFL Scouting Combine invite that went undrafted. According to NFL.com, he graded out with a 66.8 prospect score. Scouts compare him to long time NFL offensive guard Wade Smith.
He's not overly athletic, but he is strong and provides a nice initial punch off the ball. Omameh put up 22 reps on the bench press, while broad jumping 8 feet, 11 inches. To became a player at the next level, he will have to develop his skills as a pass protector.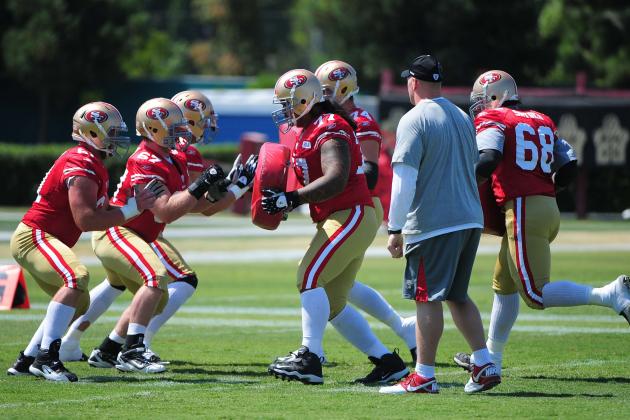 Kyle Terada-USA TODAY Sports

Prior to the NFL draft, the San Francisco 49ers only had two centers on their roster. So, it only makes sense that they signed Sherman Carter as an undrafted free agent. Carter was at three-year player at Tennessee State.
In 2011, he was a second team All-OVC selection who recorded five knockdowns while starting all 11 games. He possesses good size as a 6'3'' 300-pound player. Carter will have a hard time making the 49ers' 53-man roster, but he should compete for a practice squad spot.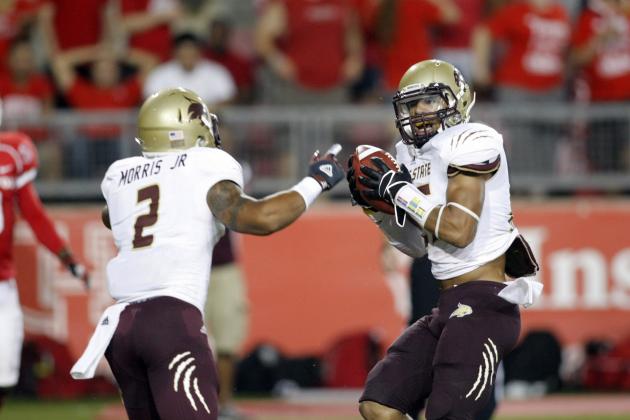 Brett Davis-USA TODAY Sports

Texas State cornerback Daryl Morris didn't play college ball at a big Division I program, but he did gain notoriety as a small school prospect. Even though he failed to gain a combine invite, Morris was viewed as a priority free agent.
At his pro day, he wowed scouts after he ran a 4.33 40-yard dash. In 2012, Morris was a second-team All-WAC selection after he notched four interceptions and nine passes defended. He needs to add weight to his frame if he wants to contend for a roster spot with San Francisco.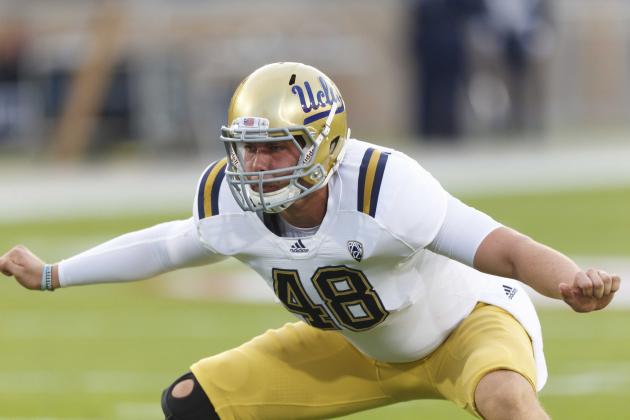 Jason O. Watson-USA TODAY Sports

As a long snapper at UCLA, Kevin McDermott made 28 career starts. He saw action in all 14 games as a junior and senior. He was an honorable mention Academic All-Pac-12 selection during the final two years of his collegiate career.
Brian Jennings currently serves as the 49ers long snapper, yet he may not hold on to that position for much longer. He is 36 years old and is scheduled to make $940,000 in 2013. To save money, the organization could part ways with Jennings and opt for the younger McDermott.