ATP Power Rankings: 5 Most Underrated Players in the Association
Kei Nishikori has the tools to challenge the ATP's elite.
Mike Ehrmann/Getty Images
After Andy Murray won the 2012 U.S. Open, his first Grand Slam title, he joined Rafael Nadal, Roger Federer and Novak Djokovic in what is now called "The Big Four."
These top players are household names. Federer's fame even transcends sports.
But there are some new faces racing up the ATP rankings. No, we're not talking about perennial also-rans like Jo-Wilfried Tsonga or Tomas Berdych, guys who have been knocking at the door of the elite for years and now find the window of opportunity closing.
This list does not include the likes of David Ferrer and Richard Gasquet, consistent players past their prime.
This power ranking is about those who burst on the scene in the last five years and continue a steady climb toward the top. Although their names may be unfamiliar, these guys have the tools to one day reign atop the ATP.
No. 5 Kei Nishikori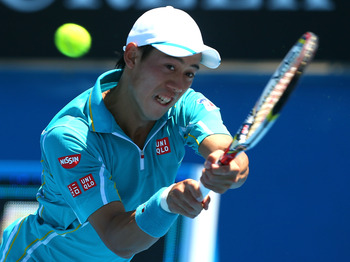 Kei Nishikori's speed keeps him in many points.
Lucas Dawson/Getty Images
Kei Nishikori, 23, picked up his third career title by winning the 2013 U.S. National Indoor Championships in Memphis. At only 5'10", the Japanese star relies on speed to stay in rallies.
A product of the Nick Bollettieri Tennis Academy, Nishikori reached a career-high No. 15 in the ATP rankings in March.
No. 4 Jerzy Janowicz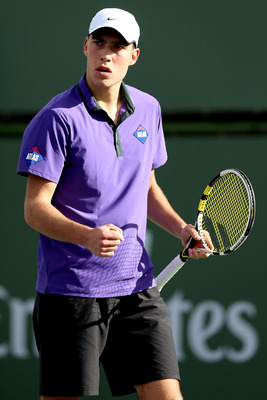 Jerzy Janowicz could make a big splash on ATP tour.
Matthew Stockman/Getty Images
If you've ever wondered what LeBron James might look like playing tennis, check out 6'8" Jerzy Janowicz. The young Polish star grabbed the spotlight last year at the BNP Paribas Masters where he defeated five top-20 players en route to the final. Although he lost to David Ferrer, Janowicz propelled himself to the ones-to-watch list.
No. 3 Milos Raonic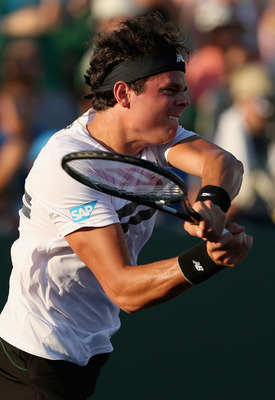 Milos Raonic
Clive Brunskill/Getty Images
In 2012, Milos Raonic served more aces per match than any player on the ATP tour. His powerful serve, including his high percentage of service games won, makes him a force on tour.
At 6'5", the Canadian fits in with the newer, taller breed of players like Juan Martin del Potro and Marin Cilic—big guys who move well.
No. 2 Marin Cilic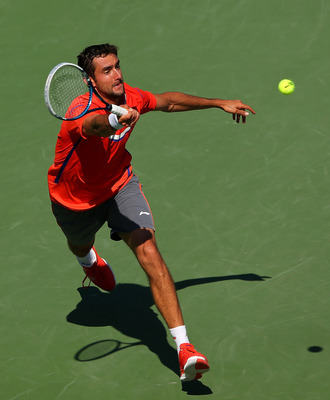 Marin Cilic
Mike Ehrmann/Getty Images
Marin Cilic has the complete game, the size and movement needed to break into the top five. His ascension to the elite seems inevitable.
The 6'6" Croatian climbed to a career-high No. 9 in 2010 when he reached the semifinals of the Australian Open. He struggled in 2011, but appears to have regained his form. He defeated Jo-Wilfried Tsonga in Miami on his way to the semifinals where he lost to Andy Murray.
No. 1 Juan Martin Del Potro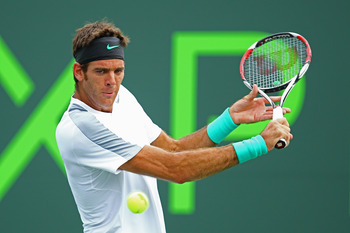 Juan Martin Del Potro
Al Bello/Getty Images
Although Juan Martin del Potro has won a Grand Slam, the Argentinian tops the most underrated list because his best tennis is still in front of him. At only 24, Delpo has already defeated those in the "The Big Four" in big matches.
He defeated Roger Federer and Rafael Nadal en route to the 2009 US Open title. He defeated Novak Djokovic to capture the bronze medal in the 2012 Olympics. He appears to have completely recovered from a right wrist injury. If any of The Big Four falter, Delpo is the player most likely to fill the void.
Keep Reading