Ranking the New York Yankees' Most Pivotal Bench Players in 2013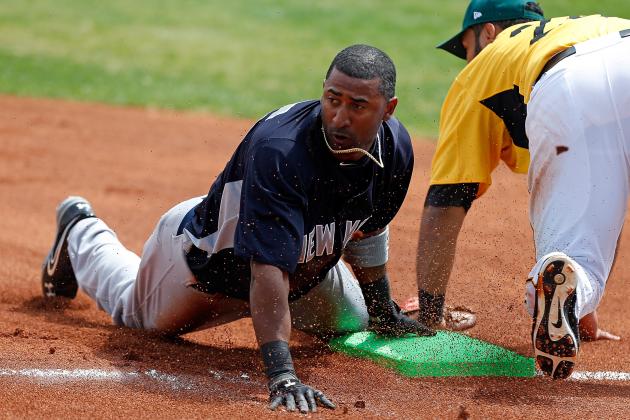 J. Meric/Getty Images

The New York Yankees have less than two weeks left of spring training to make final roster decisions.
They seem poised to use every last moment by the amount of players they still have in camp.
Injuries have crippled the depth of the Yankees roster this spring and forced management to get creative with free agent acquisitions and prospect development.
With so many roster spots seemingly up for grabs still, predicting the Opening Day bench for the Yankees is a difficult task.
That said, the individuals who fill those roles will play a crucial part in the Yankees' early season success as they wait to get some stars back healthy.
Begin Slideshow

»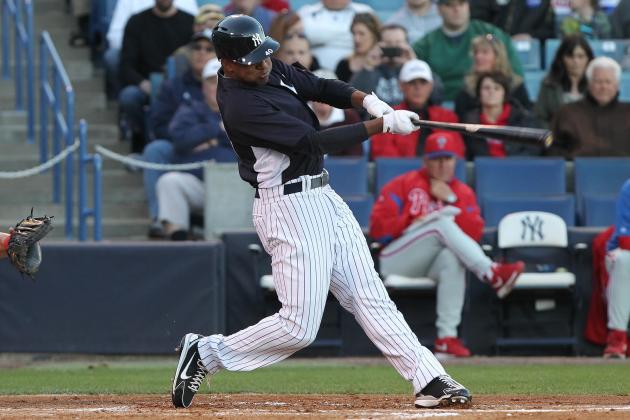 Kim Klement-USA TODAY Sports

With the way the Yankees like to have veterans on their roster in all likelihood Ben Francisco and Dan Johnson will fill two bench spots.
Their past major league experience gives them a leg up on the competition in camp.
However, this is a list of pivotal bench players and I just don't see either one of these players making any significant contribution to the Yankees this season.
Cases can be made for veterans if they fill a specific role or need like elite speed or superb defense.
Neither Francisco nor Johnson provide either and would just take a spot away from a younger player trying to earn their keep.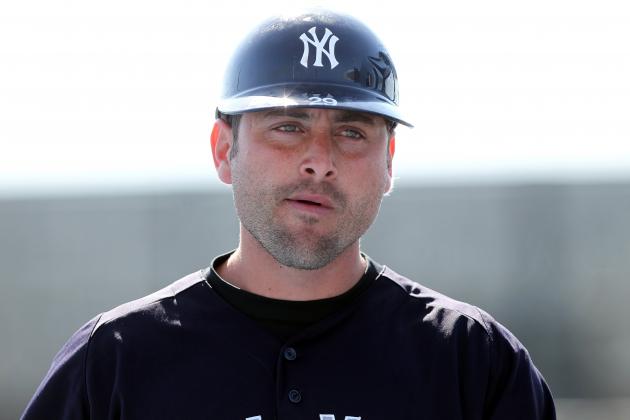 Kim Klement-USA TODAY Sports

I list Francisco Cervelli a bench player for one reason and one reason only.
Last season, Chris Stewart caught C.C. Sabathia the majority of the season and Sabathia is the Opening Day starter.
It is expected that Stewart and Cervelli split the majority of the catching duties this season with neither playing a huge role.
On upside alone the edge would seem to go to Cervelli, but neither possess any grand talent.
If the Yankees want to get any pivotal play out of the catcher position it'll come from someone who isn't on their Opening Day roster.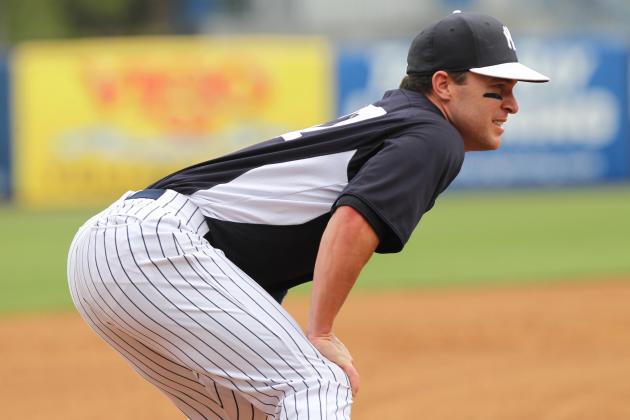 Kim Klement-USA TODAY Sports

Jayson Nix is the Yankees' infield jack-of-all-trades.
He is the type of player most ball clubs need on their roster. He can play three different infield positions if needed.
With the Yankees' health situation that is more or less a given.
Sadly the running trend here is that he doesn't provide much else other than the ability to fill a spot on the field when called upon.
He is an average hitter with no real discernible trait. Nix won't hurt the Yankees when he is in the game, but don't expect him to light it up as well.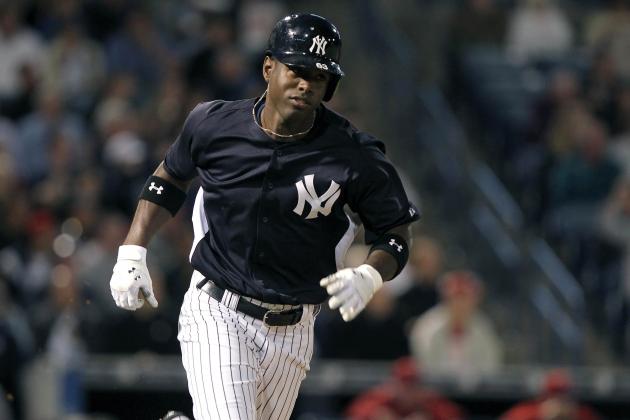 Kim Klement-USA TODAY Sports

Melky Mesa has been given a great opportunity this spring to show the Yankees what he is worth.
The recent signing of Brennan Boesch means that Mesa is fighting for a bench spot.
As I mentioned earlier, the Yankees tend to lean on veterans for their bench but times are changing in the Bronx and it should start by giving a kid a chance.
Mesa has provided the greatest average this spring but he has produced plenty of pop off his bat.
With the serious lack of power in the Yankees' current lineup having a bat like Mesa's on the bench could be vital.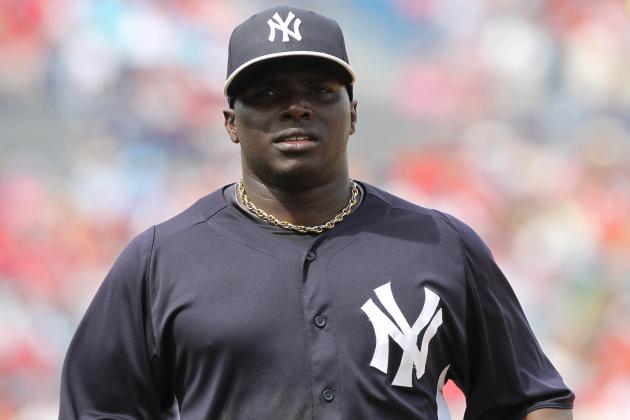 Kim Klement-USA TODAY Sports

Ronnier Mustelier was so hot this spring the only thing that could slow him down was a guard rail.
The Cuban import has impressed all spring with his effort and play.
A recent slump has seen his batting average dip to .259 but his impact has already been made.
Mustelier would give the Yankees a fresh look and a player who could play both third base or a corner outfield position.
Sadly, he may fall into the same group as Mesa where a veteran is given the spot and Mustelier fine tunes his game in Triple-A.
Lets hope the Yankees can see the future and realize that time is now.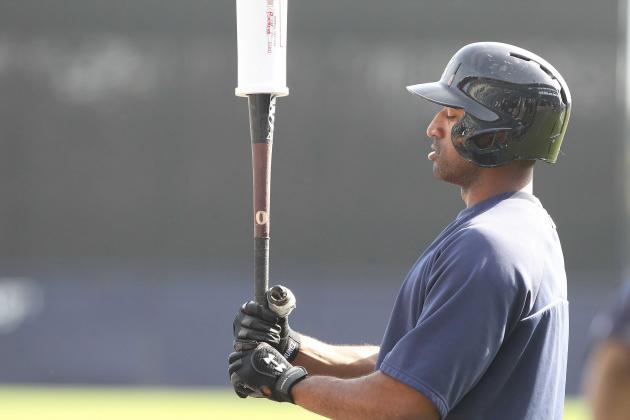 Kim Klement-USA TODAY Sports

Eduardo Nunez is currently the Yankees most pivotal bench player simply because he can provide the most production than any of the rest.
It's no secret that Derek Jeter is recovering from ankle surgery and setbacks, like the one he just had, are bound to happen.
In limited at-bats last season Nunez batted a respectable .292.
Nunez provides tremendous speed off the bench and fits perfectly in with the new "small ball" Yankees.
He only played in 38 games last season and managed to steal 11 bases.
Nunez's fresh legs and energy led some to consider him to take over full time at short.
As long as No. 2 is still in uniform that doesn't seem likely, but expect Nunez to get an increased amount of playing time this season and make his presence felt.