Roger Federer, Rafael Nadal and Top 25 Men's Tennis Legacies as Epitaphs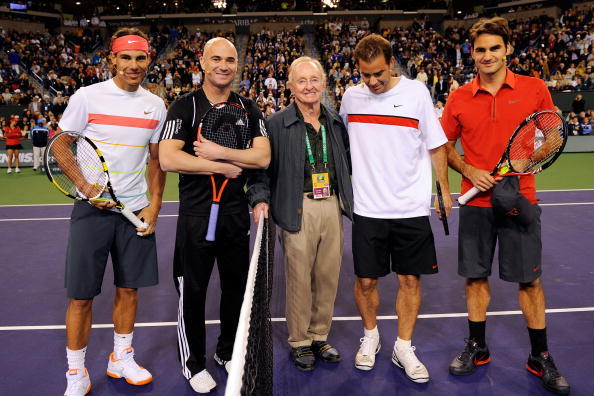 Kevork Djansezian/Getty Images

Roger Federer, Rafael Nadal and Novak Djokovic are the most recent legends to men's tennis in the Open era.
The following feature is a ranking of the top 25 legacies in the Open era. Grand Slam winning and No. 1 dominance is heavily considered, as well as recognition of the increasing competition and deeper fields as the decades unfolded. The early Open-era champions were considered most by their professional success.
This is not a list that claims to rank players by perceived abilities, but rather by tennis resumes. They were the most transcendent champions. Their winning and personalities are snapshots woven as a tapestry of style, innovation and popularity through 40 years of tennis.
These Hall of Fame epitaphs will capture each player's legacy in no more than 50 words.
Begin Slideshow

»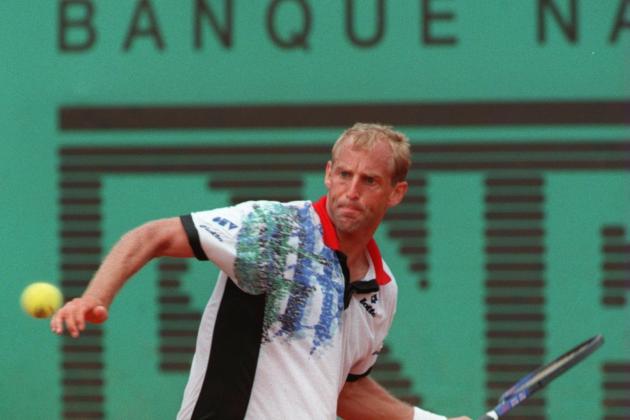 Clive Brunskill/Getty Images

Clay king of the mid-1990s. Obliterated Michael Chang in 1995 French Open final in midst of 111-5 clay record through 1996. Hard, grunting Austrian left-hander with tree trunk legs. Foreshadowed Nadal era with ferocious demeanor and dominant forehand. Achieved No. 1 ranking, 40 clay-court titles.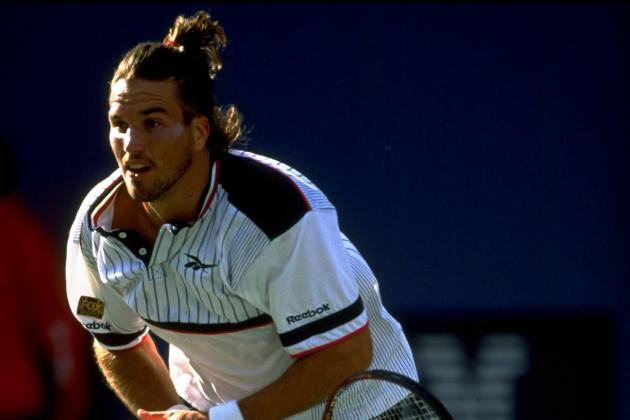 Al Bello/Getty Images

Aussie-Samurai looks and the last serve-and-volley artist. Peaked with consecutive U.S. Open titles in 1997-1998 and two-time Wimbledon finalist from 2000-2001. Spent exactly one week at No. 1. Popular with other players and fans, although famously traded barbs with Pete Sampras.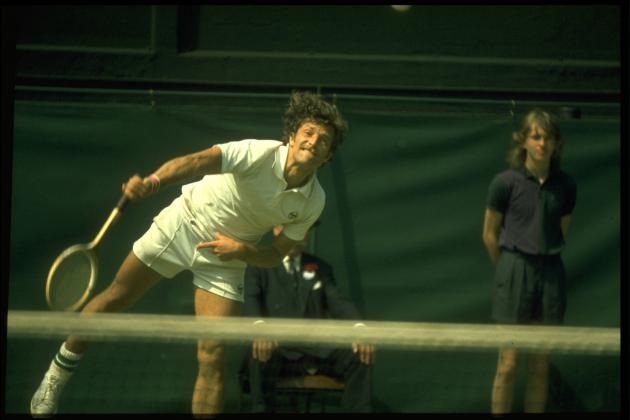 Tony Duffy/Getty Images

Czechoslovakian possessing a stocky bulldog body with quick feet for his excellence on clay. Followed up his two French Open titles with opportunistic 1973 Wimbledon title to complete career European Slam.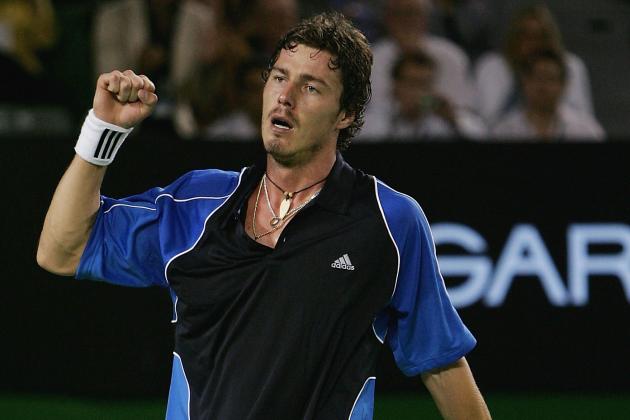 Clive Brunskill/Getty Images

Ultra-talented Russian who hit clean and powerful strokes from both sides. Destroyed Pete Sampras in 2000 U.S. Open final and won epic 2005 Aussie semifinal against Roger Federer en route to title. Unsettled temperament at times and questionable motivation leaves enigmatic legacy.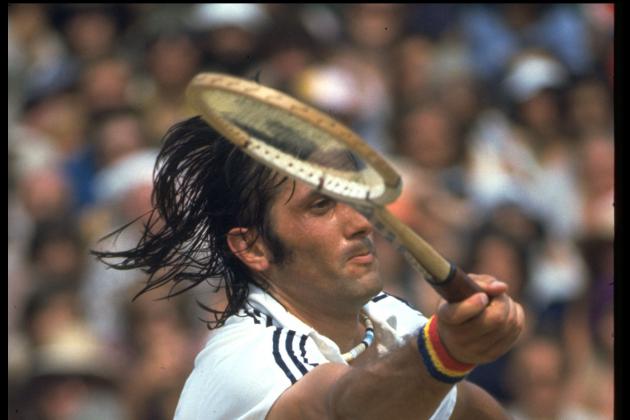 Getty Images/Getty Images

Ilie Nastase's long dark-haired Romanian looks made him the Rumanian magician of tennis. Fast retriever and master of trick shots, was highly entertaining with temperamental edge. Won French and U.S. Opens and was first player in Open era to earn No. 1 ranking.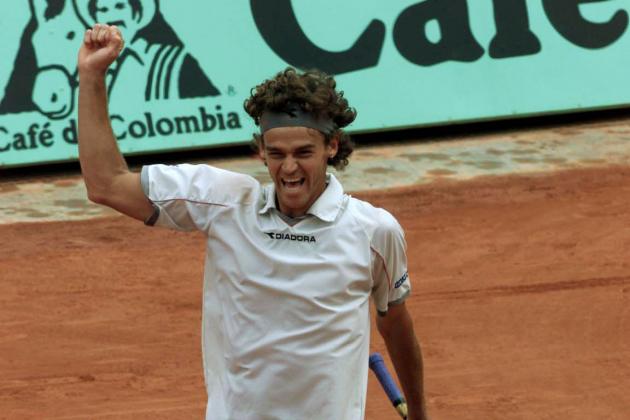 Alex Livesey/Getty Images

Smiling, curly-haired Gustavo "Guga" Kuerten was popular clay-court artist and three-time French Open Champion. Beautiful single backhand and lanky frame produced intelligent groundstrokes and smooth footwork. No. 1 player most of 2001. Swept Roger Federer at Roland Garros in 2004.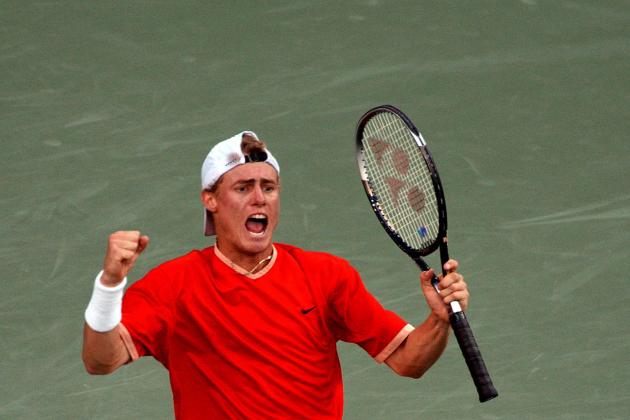 Matthew Stockman/Getty Images

Feisty Aussie baseline counterpuncher who won 2002 Wimbledon without serve-and-volley. Claimed 2001 U.S. Open title over Pete Sampras and held No. 1 ranking for 80 weeks. Injuries prematurely ruined his bid for more tennis dominance.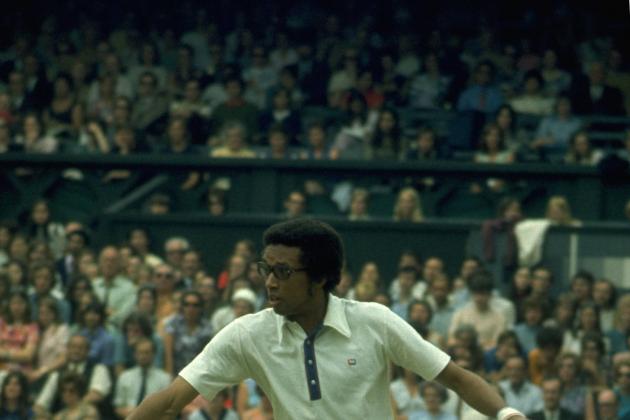 Getty Images/Getty Images

Epic 1975 Wimbledon victory versus Jimmy Connors was masterful display of tennis skills and guile. Smooth, agile athlete and intelligent shotmaker. Won three Grand Slam titles and accolades for classy behavior.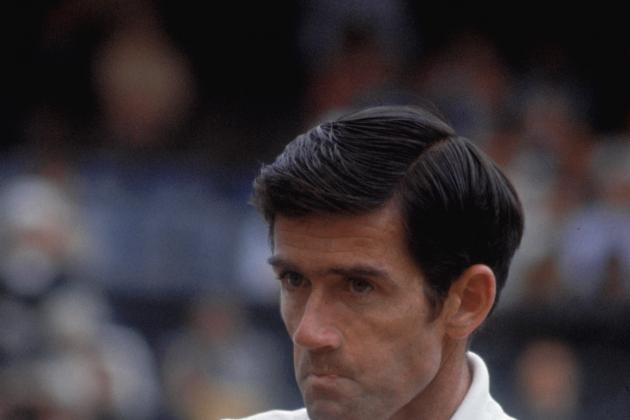 Getty Images/Getty Images

Slender Aussie's weapon was lethal slice backhand, backed by good volley skills. Superb movement and tireless energy. Career longevity spanned 25 consecutive years ranked in the top 20. Broke into Open era with three Grand Slam titles in his late 30s. Lesser renowned rival to Rod Laver.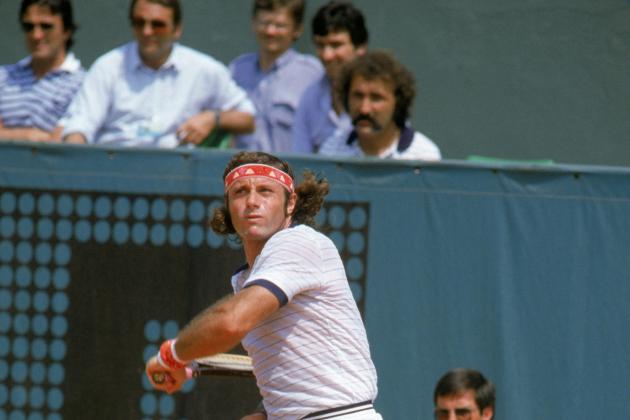 Steve Powell/Getty Images

Great Argentine image of dark hair, headband and jewelry around neck and wrists. His clay-court mastery included French red clay title, U.S. Open green clay title and two Australian grass titles. Underrated and indefatigable lefty with 46-match clay winning streak in 1977.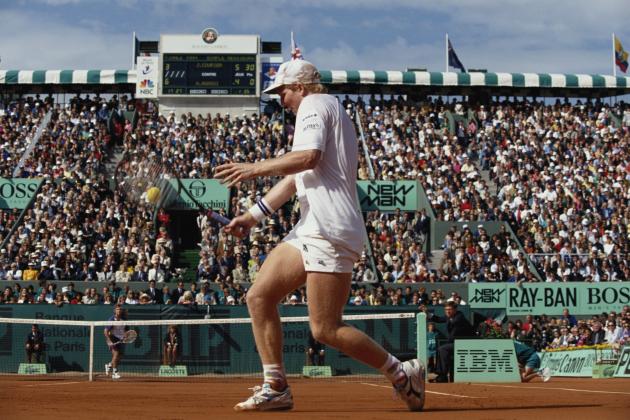 Pascal Rondeau/Getty Images

Powerful in-and-out forehand and tough-minded champion. Vaulted ahead of Andre Agassi and Sampras as No. 1 player of 1992, winning Australian and French Open titles—the last player to accomplish this feat in same year. Four Slams in seven finals on all venues; faded from contention after two-year run.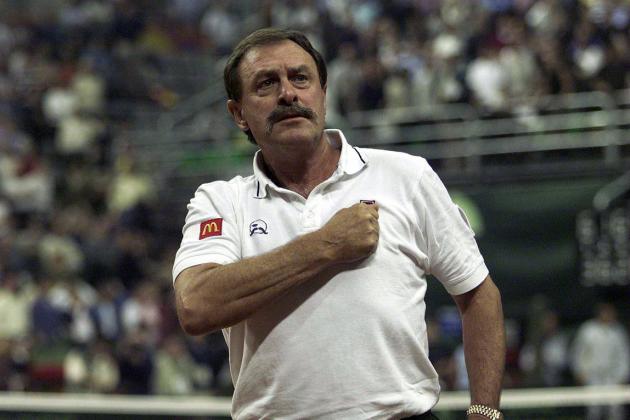 Gary M. Prior/Getty Images

Powerful athlete and frame with unforgettable mustachioed appearance. Dominated with big serving and efficient volleys, ideal for seven Grand Slam titles on grass. Classic Aussie champion achieved No. 1 ranking in early Open era.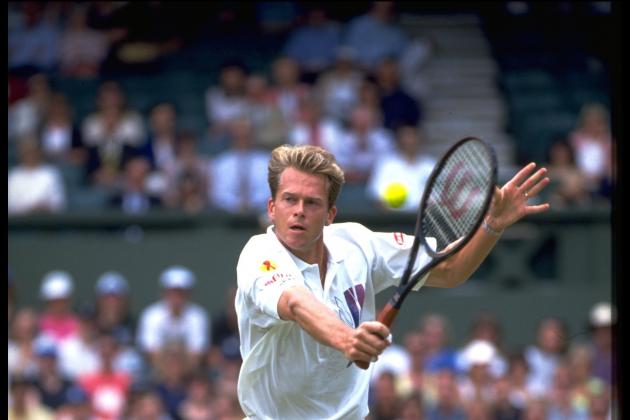 Chris Cole/Getty Images

Sweet backhand volley and exquisite kick serve led to six Grand Slam titles. Swedish hero and example of gentlemanly behavior. Twice defeated Boris Becker for Wimbledon titles and overcame American champions Sampras and Courier for No. 1 ranking and 1991-92 U.S. Open titles.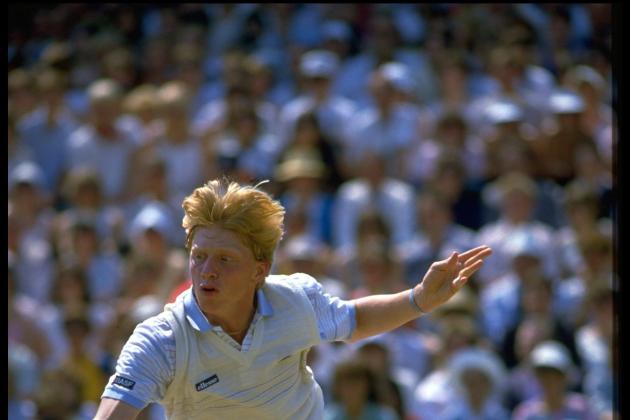 Getty Images/Getty Images

"Boom Boom" Becker was German teenage superstar with Wimbledon titles in 1985-1986. Represented new generation of graphite rackets and power serving. Possessed acrobatic net coverage for six overall Slams and brief No. 1 ranking. Excellent indoors player who battled deep field of champions for a decade.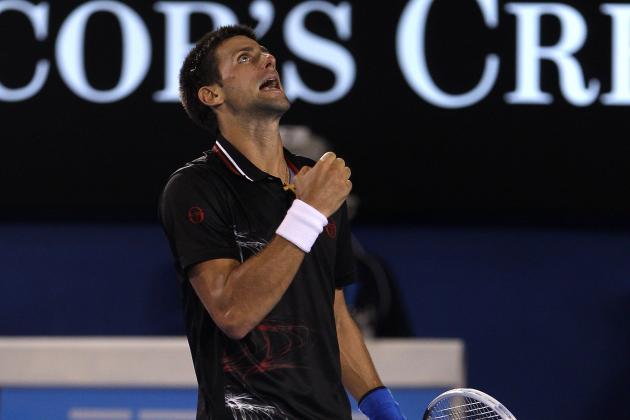 Quinn Rooney/Getty Images

Possibly greatest hard courts player at Australian Open with four titles and unprecedented three-peat. Laser-like baseline shots from both sides, backed by athletic defense and keen retrieval skills. Clutch performer and fighter. Seeking third consecutive year as No. 1 player; has a great chance to add to his six Slams.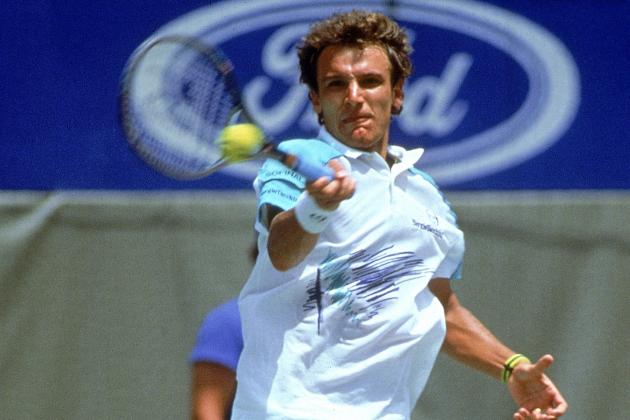 Getty Images/Getty Images

Classy, thinking man's player, the Swede was steady as a backboard. Trademark consistency with deep shots and grinding strategy. Won seven Grand Slam titles. Epic 1988 season included first ever Aussie hard-court title and U.S. Open five-set classic to dethrone Ivan Lendl for No. 1 ranking.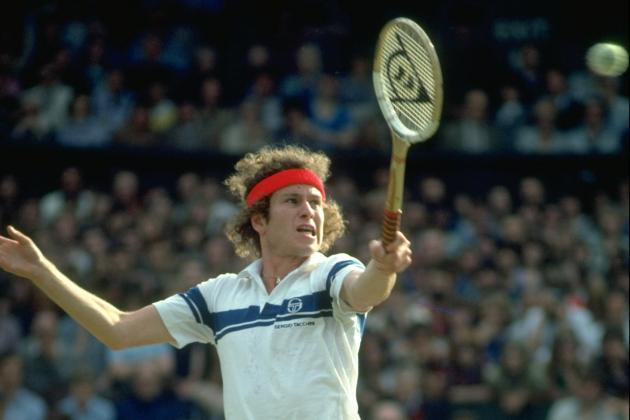 Steve Powell/Getty Images

Pure serve-and-volley model complete with unorthodox serve, smart aggressiveness and soft touch for combined seven Grand Slam titles at Wimbledon and U.S. Open. Bad boy and popular showman who was the heart of stirring rivalries with Bjorn Borg, Jimmy Connors and Ivan Lendl. Doubles master and Davis Cup legend.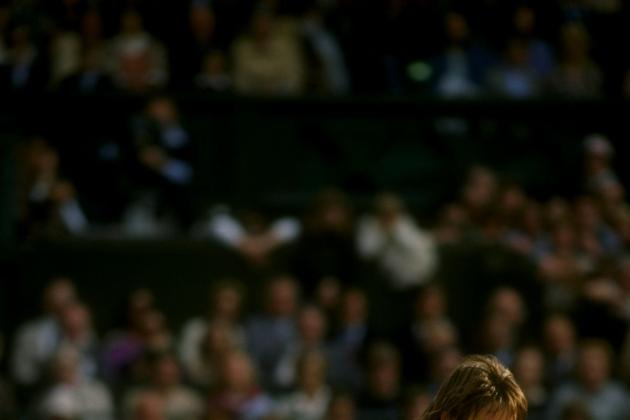 Tony Duffy/Getty Images

Relentless baseline attacker with contortionist backhand and exceptional return-of-serve reflexes. Two decades as New York crowd favorite and blue-collar approach in manners and style. Eight Grand Slam titles and No. 1 ranking over five accumulative years. Epic 1974 season with 15 titles, three Slams and 99 wins in 103 matches.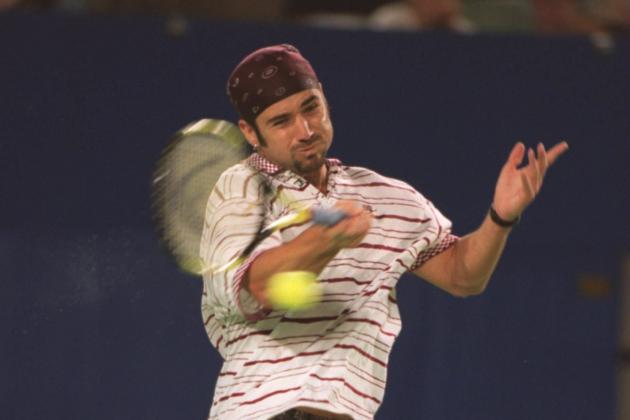 Gary M. Prior/Getty Images

Popular Nike hero whose image ranged from long locks to baldness. Incredible reflexes and baseline talent with six hard courts Grand Slam titles. First man in history to complete career Grand Slam on three different surfaces. Clean ball-striker and brilliant returner. Epic and turbulent career.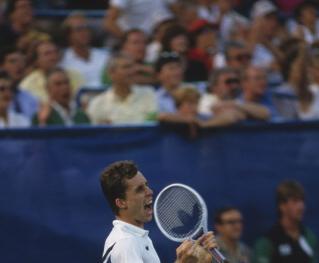 Trevor Jones/Getty Images

Godfather of baseline bashing behind big forehand and superb fitness. Mastered clay and hard courts as only player with minimum three Grand Slam titles each surface. Inspirational 1984 French Open comeback win versus John McEnroe. Unheralded dominance in late 1980s as No. 1 player but renowned for not winning Wimbledon.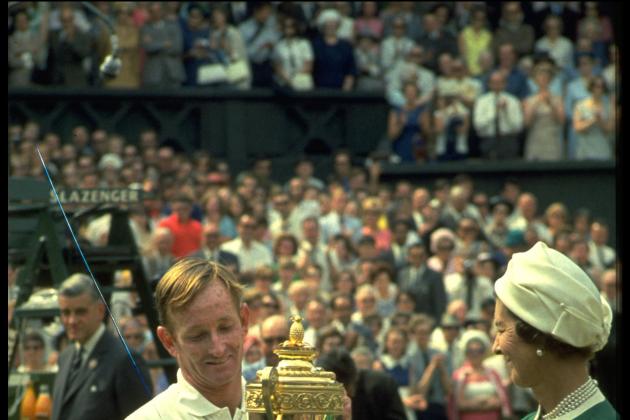 Getty Images/Getty Images

Considered by many to be greatest all-around tennis player, red-headed Rocket Rod had lefty Popeye forehand to create power, topspin and tricky slice. Uncanny ability to improvise approach shots, he aggressively attacked opponents at net. Two calendar Slams in 1962 and 1969 is Holy Grail standard for modern tennis.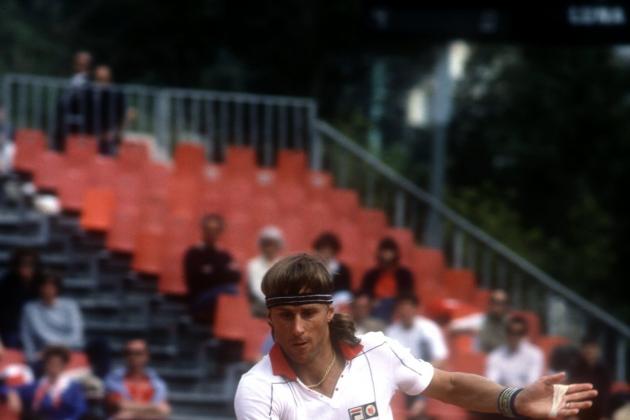 Steve Powell/Getty Images

Fila Viking looks and cool charisma. Greatest European Slam champion with 11 titles at French Open and Wimbledon. Unique baseline topspin, fabulous footwork and supreme conditioning. Achieved rock star popularity for tennis. Won 1980 epic Wimbledon title versus rival John McEnroe. Walked away from tennis near peak of career.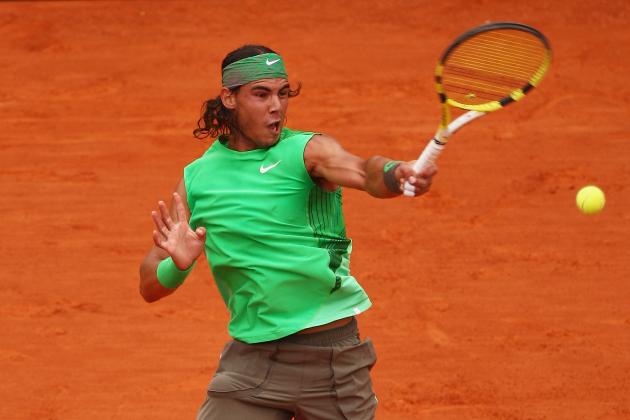 Mike Hewitt/Getty Images

King of Clay dominates preferred surface as history's greatest player. Massive left-handed topspin forehand and adept, sliding footwork. Persistent retrieval skills and tenacious warrior. Influenced grueling baseline wars of new millennium. Achieved history's only three-surface Slam sweep in 2010. Captivated fans with rivalry success versus Roger Federer.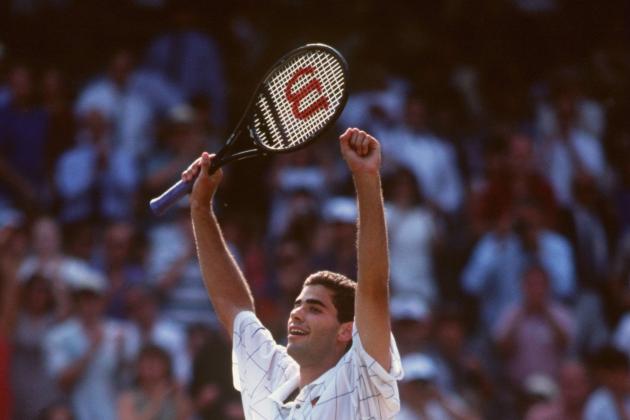 Clive Brunskill/Getty Images

King of Wimbledon, often considered most dominant grass player ever. Lanky athletic frame with effortless mechanics. Dark, curly Greek hair, friendly eyes and lightning serves. Lethal attack and volley with underrated all-court skills. Dynamite running forehand. Fourteen Grand Slam title victories and one of few in elite champions club.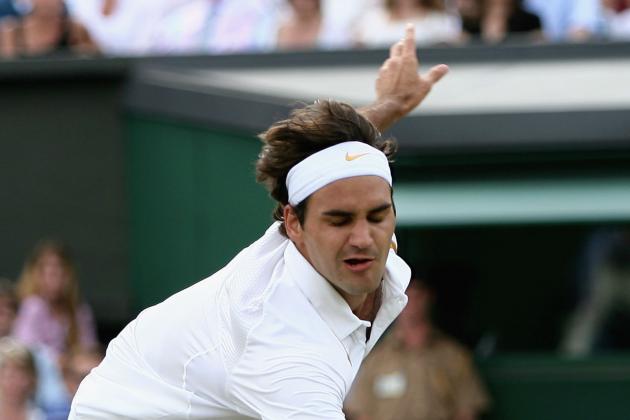 Clive Brunskill/Getty Images

Swiss Maestro is 17-time Grand Slam winner and all-surfaces extraordinaire. Most complete and consistently dominant player ever. Fluid forehand and creative shotmaking earned genius moniker.Smooth footwork and aggressive baseline mentality cited as beautiful attributes. Helped raise 21st century tennis to new popularity with countless records, charisma and marketing.